Taft blast victim Raissa Laurel who lost both legs can now walk
Raissa Laurel, a law student who lost both of her legs in the Taft blast in September, can now walk using prosthetic legs. ABS-CBNNews.com reports that Laurel, 23, took her first steps using the device earlier this week.

She Tweeted, "Tired but it was worth it... I was able to stand on my own and walk... Praise God! :)" On her Facebook fan page are photos of her trying out the prosthetic legs.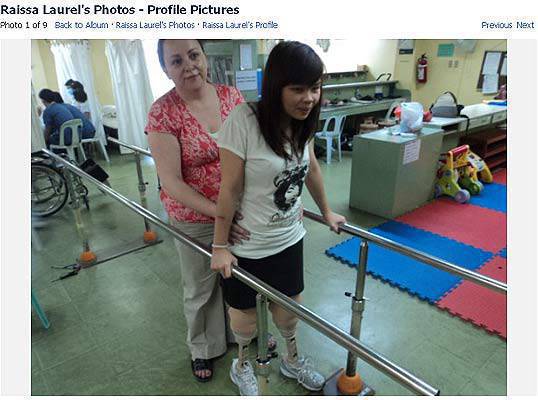 ADVERTISEMENT - CONTINUE READING BELOW
Screencap from Raissa Laurel's Facebook fan page
For more on this story, log on to ABS-CBNNews.com.
Load More Stories