These sausages will take you around the world
The Undercover Eater shows you your "links" to Poland, Canada, Mexico, and more.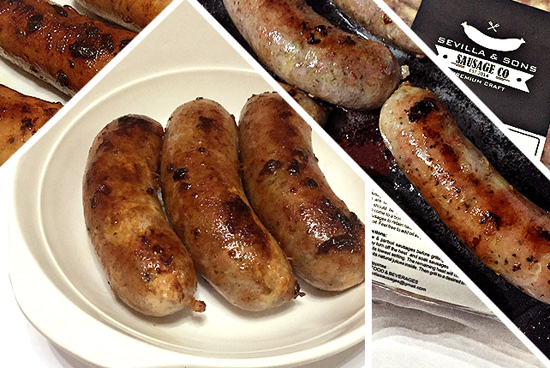 (SPOT.ph) I never thought that a bunch of frozen sausages could serve as my passport—my link, no pun intended—to the rest of the world. If time and money aren't always on your side, you can still get a taste, quite literally, too, of Poland, Spain, Italy, Germany, Hungary, Canada, Mexico, perhaps even more. You don't have to leave your house. You don't even have to leave your kitchen.
ADVERTISEMENT - CONTINUE READING BELOW
Instead, welcome Sevilla & Sons Sausage Co. It's a home enterprise that specializes in small-batch sausages that'll take you from one continent to another. They have classic links, such as Spanish Chorizo, Hungarian Sausage, and English Pork Bangers; as well as the more special and novel varieties, like Mexican Sausage, Chinese Lep Cheong Sausage, Canadian Bacon Sausage, French Andouille Sausage, and German Nurnberger Bratwurst Sausage.
It's a wide selection to pick from, but you'll get premium lean pork—something that Sevilla & Sons takes pride in—every time. The sausages are meticulously prepared, based on traditional recipes and with only natural ingredients, the freshest herbs, and most flavorful spices.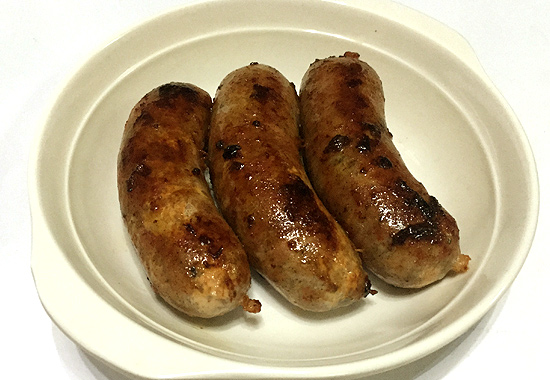 ADVERTISEMENT - CONTINUE READING BELOW
American breakfast
The proof is in the sausages themselves, every pack a new world of flavor and extremely juicy from start to end. Take the American Breakfast Sausage. Have it in the morning, and that strong profile will greet you with an extremely loud punch of balanced saltiness and pepperiness. This one's best paired with garlic rice, crispy fried eggs, and a refreshing tomato-onion salsa. The name is a misrepresentation. I could eat this any time of day. Maybe even seven days a week.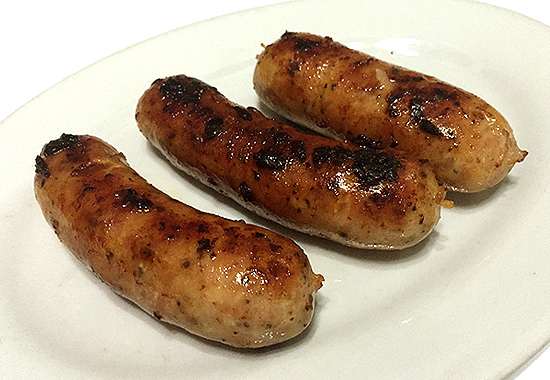 ADVERTISEMENT - CONTINUE READING BELOW
Kielbasa
My personal favorite, however, is the extremely juicy Kielbasa Polish Sausage. It's on the sweeter side, which kids—and kids at heart—will certainly appreciate. It has a more mellow flavor profile, allowing you to take bite after bite without noticing that you've already finished the entire batch. Don't get me wrong. This packs mean flavor, but it's very light. Try it with mustard, toast, jam, and a side salad, too.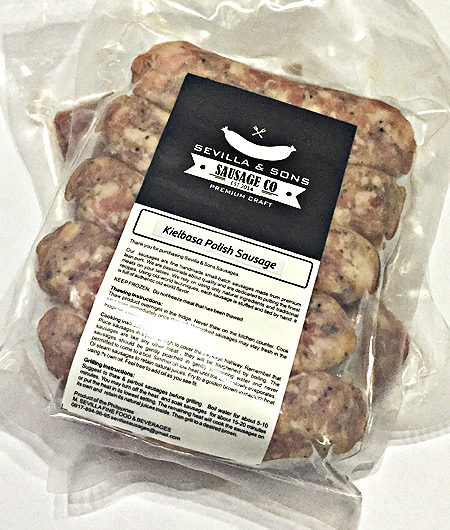 ADVERTISEMENT - CONTINUE READING BELOW
This isn't your normal off-the-shelf, straight-from-grocery sausages. You don't taste any preservatives and you definitely get what you pay for—only pure deliciousness and savory goodness. I cooked it like we all usually would prepare longganisa—gently poached in simmering water until its natural oils are released, then pan-fried to a golden, juicy perfection. I like it a bit crisp on the outside so I keep the sausages on the pan for a couple more minutes.
These sausages brought me to a happy place where no passport or visa can ever take me. Try it for yourself. Pick a destination and taste the wonders.
The sausages are priced at P315/pack of five. For orders, visit www.sevillasausages.com or contact 0917-888-5600.
The Undercover Eater works with food on a daily basis and hunts for hidden gems in his spare time. For this voracious and, dare we say, professional foodie, eating is more than a necessity—it's a vocation. Contact him at undercovereater.spotdotph@gmail.com.

ADVERTISEMENT - CONTINUE READING BELOW
Recommended Videos
Load More Stories