5 Reasons Why Buying a Property in Batangas Could Be the Right Move for You
A new beginning in a new place where you and your family belong, that might open up new possibilities for you.
CREATED WITH PHINMA PROPERTIES
It's highly likely that you know of people who've decided to pack their bags and head out to the provinces in search of greener pastures. The move may seem intimidating to us city-dwellers, but we're telling you now that a provincial life doesn't mean you need to leave behind the modern city comforts that you're so accustomed to. Case in point: PHINMA Maayo San Jose in Batangas. The master-planned horizontal development is designed to bridge the gap between modern comforts and the holistic life of a peaceful province. 
So if moving to the refreshing southern province of Batangas is a consideration for you, then check out these five reasons why this just might be your next best move.  

Take advantage of the boom in employment opportunities in Lipa City  
ICYDK, there's a rise in the development of industrial parks, commercial centers, reputable schools, residential projects, and a rise in the entry of investors and multinational companies from IT and BPO industries in the first-class city of Lipa. In short: there's a boom in job opportunities, making this the perfect time to make the move. BTW, PHINMA Maayo San Jose is just 10 minutes away from the city. Hint, hint.  
Live away from the noise of the city, but close enough to be near its modern comforts 
Here's your chance to live a more intentional life and build a stronger relationship with your family and community. Live in suburban developments like PHINMA Maayo San Jose, which removes you from the busy metropolis but still makes your family's basic necessities, work, and leisure accessible at any time.  

Live in a safe, secure, and gated community in the province 
You'll find fully-gated communities like PHINMA Maayo San Jose that include security measures such as 24-7 security, CCTV, and dedicated onsite property management services to help address all your concerns and needs. Units are built with sturdier premium materials such as as gypsum boards, smooth skim coated cement, durable tiles floorings, wood furnishings, granite countertops, and chrome-plated kitchen and toilet fixtures to ensure that you'll be able to have peace of mind whenever you're home.  
Pick from three house modules furnished with premium and native-inspired elements. Each unit has its own metered utility, provision for telephone, cable, and internet connection, and its own outdoor space.  
For a townhouse, check out Rosario. The 50-square-meter two-storey townhouse includes two bedrooms, two bathrooms, and a carport. A perfect dwelling for start-up families.
For a single-attached home, you check out either Salva and Trinidad. The Salva is a two-storey single-attached home sizing up to 80 square meters in total. The Salva offers three bedrooms, three toilet and bathrooms, a carport, and a balcony giving residents a bit more space to appreciate their beautiful neighborhood sights. 

The Trinidad occupies 125.21 square meters. The Trinidad also has three bedrooms, three toilet and bathrooms, and a balcony. It has two carports for you to be able to park your vehicles comfortably and safely.
All units are equipped with their own living area and dining area for your family and guests. The two gate entrances are also accessible via RFID for the residents' safety and convenience.

More than the functional benefits of Phinma Maayo San Jose homes, you would also find yourself helping the environment by choosing a home with solar panel and rain water collector installed.


Secured and gated community of PHINMA Maayo San Jose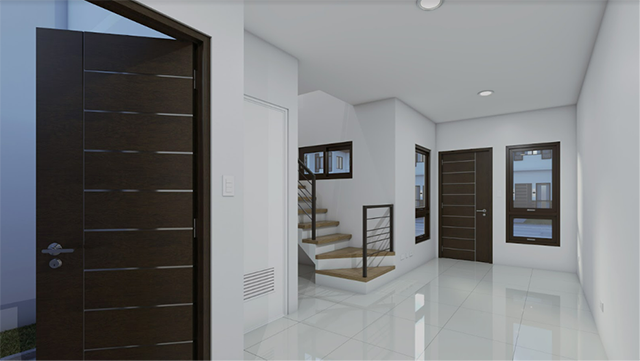 Bare living area of the Rosario Unit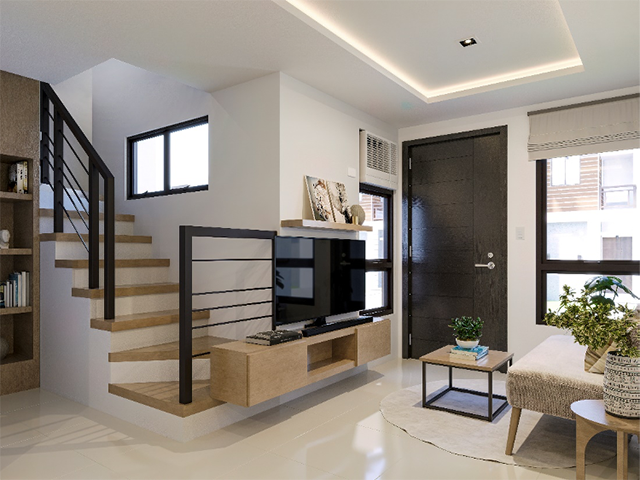 Architect's perspective: Rosario Unit's Dressed Up Living Room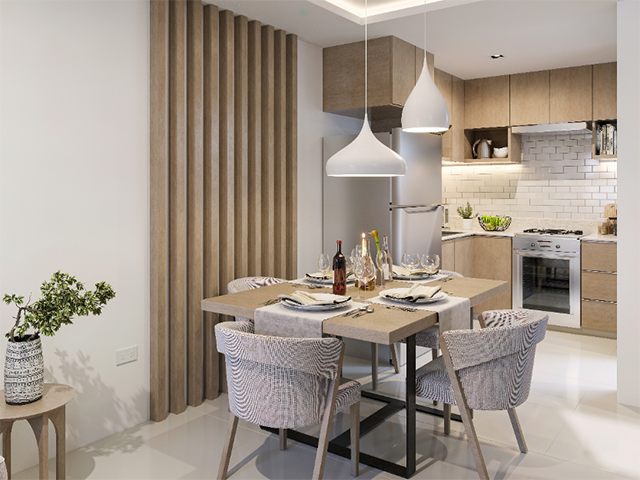 Architect's perspective: Rosario Unit's Dressed Up Dining Area 

Go home to a place where you are immersed in culture, tradition, and natural beauty 
Moving to a provincial community like Batangas gives you the chance to appreciate our rich culture and Filipino traditions. It is a breath of fresh air to be able to live right next to beautiful churches, beaches, historical sites, and farms, which lets you truly appreciate our Filipino heritage. 
Live a balanced and holistic lifestyle in a family-friendly community 
Batangas is actually home to plenty of communities that encourage better overall wellness. Take PHINMA Maayo San Jose's fully-integrated community with dynamic amenities that promote a healthy and inclusive environment for family and community bonding. Inside, you'll find two beautiful clubhouses equipped with pools, indoor and outdoor lounges, conference rooms, playgrounds, fitness gyms and studios, a basketball court, a function hall, and sprawling green open spaces and unobstructed views of the southern sky.


Architect's perspective: Eliseo Clubhouse Exterior 

The many amenities present at the property also allow you to explore a more holistic and more sustainable lifestyle. The amenities are equipped with solar panels and rainwater collector. PHINA Maayo San Jose lets you focus on things that are important and make you want to strive for more in life. 

PHINMA Maayo San Jose by PHINMA is situated in a flood-free location at P. Laurel Highway, Barangay Banay Dos, Lipa, Batangas. It is 10 minutes away from Lipa City and is bounded by other cities accessible to it like Batangas City, Ibaan, Cuenca, and San Jose Pascual. The development is also a 30-minute drive away from the South of Manila via STAR Toll Exit.  
You may learn more about PHINMA Maayo San Jose through their website and through their property specialists. You can also check out the virtual tour to have a glimpse of the units.

Share this story with your friends!
This article was created by Summit Storylabs in partnership with PHINMA PROPERTIES.