Top 10 Places for a Second Date
It's time to seal the deal.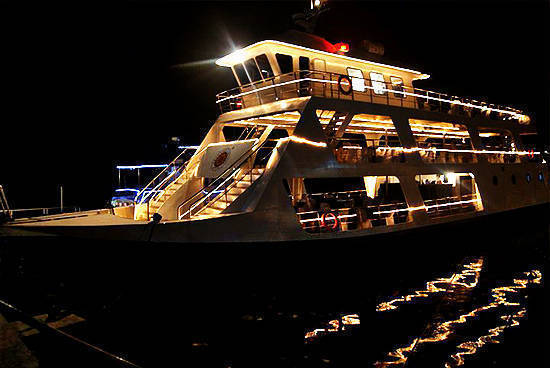 (SPOT.ph) It's a question posed in the 1989 cult hit Say Anything. A baby-faced John Cusack as Lloyd Dobbler asking his friends, "Are the movies good? You know, as a second date?" This is, of course, a valid question if you accept that eating across from each other as strangers at a mall food court is counted as a first date. But it did have us thinking. Where do you go on your second date?
Consider this: now that the excitement of novelty has worn off, what next? What can you do to sustain the momentum, to keep each other-especially her-coming back for more? Having a second date is the confirmation that this is more than a casual hookup. This is the promise of something more. You are friends with potential. This is the second chance to prove that you are not the nervous, sweaty-palmed, blubbering lovesick wreck that you were the first time. Or, if the first date was great, to show that you weren't a mirage or beginner's luck.
Everyone understandably fantasizes about the first date, which is, by default, the most unforgettable. But while it's that date that breaks the ice, it's the succeeding ones that seal the deal. And we're showing you how.
More Reads:
Top 10 Private Dining Spots
Top 10 Romantic Restaurants (2011)
Top 10 Romantic Restaurants (2013)
SPOT.ph's Guide to Proposing in Manila
Top 10 Destination Restaurants in Manila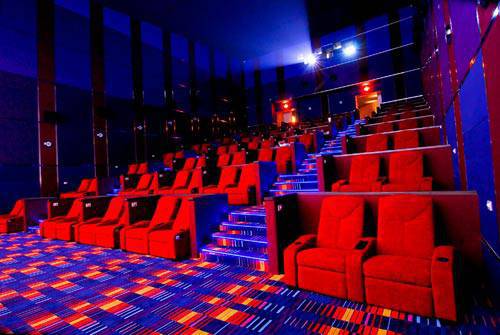 ADVERTISEMENT - CONTINUE READING BELOW
WATCH A MOVIE
Watching a movie is actually better as a second date than as a first. Wining and dining during the initial encounter gives you the opportunity to get to know each other over a date-friendly meal and a bottle of Chardonnay. Ask questions, learn your similarities, and compromise on the differences. Now that you know the other one's not a creep, you can make the subtle moves to hold her hand or brush the hair from his face. The dark setting of a cinema is the perfect atmosphere for come-hither moves.
Selecting a film is crucial. Nothing too presumptuous but nothing too noncommital either. No The Notebook or The Vow or any other film where Rachel McAdams' character forgets all the good times and plays up the "you love me unconditionally" card on her husband. Try something generally funny or amusing, like a good Tina Fey flick or a light rom-com.
CONTINUE READING BELOW
Recommended Videos
Our suggestion: A cinema where you can lift up the arm rest like Eastwood or Power Plant (only seats at the end). If you're really fancy, see our Top Movie Theater picks.
ADVERTISEMENT - CONTINUE READING BELOW
BE CREATIVE
Get your creative juices flowing. You don't have to be an artist, just have fun and make artful chaos.
Our suggestion: It doesn't have to be as erotic as the pottery scene in Ghost (also, pottery school Clay Manila is on hiatus for the rest of the year, visit their Facebook page for more details), but it might be fun to get those dormant creative genes going. If you can't wait for Clay Manila to open up again, try Sip and Gogh's basic painting classes complete with a glass of wine for P1,000 a pop. Sip and Gogh is at Capitol Greenstreet, Quezon City.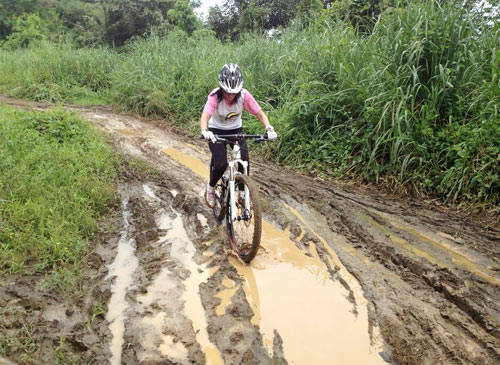 GO ON A MINI ADVENTURE
It might be a little too soon for an out-of-towner unless you've known each other for a while and just started dating. Consider the things you discovered about each other on the first date. Have you lived in Manila all your life but never been to Intramuros (for this, we judge you, but only slightly)? Do a little of everything: activities, dining, walking.
ADVERTISEMENT - CONTINUE READING BELOW
Take this time to familiarize each other's habits and limitations. Go on a fun miniature adventure and learn things about the city and each other.
Our suggestion: Take any of Carlos Celdran's or Ivan Dy's tours for a different perspective on the familiar. Or, if you're both outdoorsy, try taking some of those daylong bike trips by Beyond Outdoor Adventure. The beautiful mountain backdrop not only sets the stage for romance, any awkward silences could easily be avoided by admiring the beautiful landscape or listening to the rustling of fallen leaves. Tour rates start at P2,500 complete with gear and food.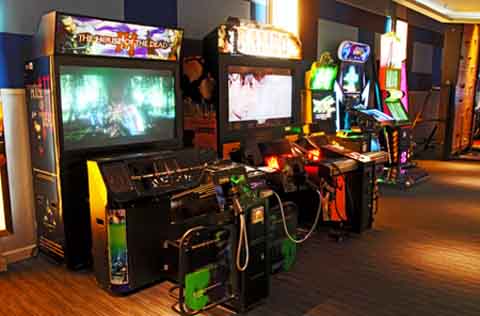 HOLD A COMPETITION
There are two potential outcomes to this type of encounter: (1) for two determined indivuals, there's  no better way to solidify a romance than a friendly competition; or (2) contests can bring out the best and the worst (hello, Monica Geller!) in people. It would be pretty helpful to see this-especially the latter-early on in the relationship before it's too late.
ADVERTISEMENT - CONTINUE READING BELOW
It doesn't have to be fancy. You can orchestrate a thumb wrestle (hey, what a great way to hold hands!), start a Battleship tourney, play chess. Whatever works for both of you.
Our suggestion: The arcade is loaded with games to feast upon. You and your date can hold a best of 10 series starting with a basketball shoot-off and air hockey tilt, culminating in car chase. Maybe whoever picks up the most stuffed animals in the claw machine wins! Time Zone is a tried and tested venue, but Game Zoo at Resorts World Manila could be a nice change of scenery. Don't forget to cap your date off with a "vintage" moment at the Neoprint booth.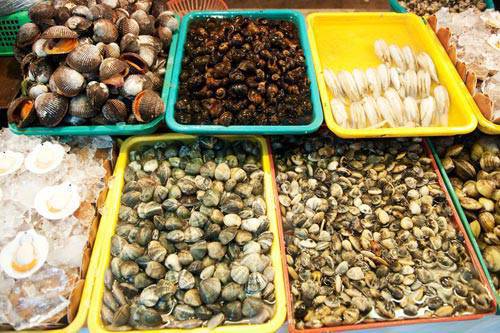 VISIT A DAMPA
You'll be surprised at how much fun a trip to the market can be. The blinding sheen of the day's catch all laid out in full view, towers of shellfish waiting to make your stomach happy, crabs and seaweed giving off that mouthwatering smell of the sea. Fresh produce, great bargains. And at a dampa you have the added bonus of being able to eat what you shop ASAP. It's a new, adventurous take on dining dates.
ADVERTISEMENT - CONTINUE READING BELOW
Our suggestion: Just drive up to Roxas Boulevard and take your pick. Our top recommendation is Igmaan which is just behind the more aggressively decorated restaurants at Seaside along Macapagal Avenue. This humble, unassuming eatery has the friendliest attendants who will gladly assist you on better dampa deals and which crab would taste best. A grand feast would set you back about P2,000.
GET LOST TOGETHER
It would be fun to just drive off with nowhere to go and to a place you're not really familiar with, but in light of recent circumstances and because we're pro-safety here at SPOT.ph, we want you to get lost in a safe and controlled environment. It might be an interesting way to discover new things. Besides, who cares if you get lost as long as you've found each other.
Our suggestion: Seriland Fantasy World at Manila Ocean Park. The Mirror Maze will set you back P300 each. You have to wear gloves which doesn't make for very romantic hand-holding, but it does help keep the mirrors pristine. Imagine looking at seven versions of your date. Isn't that just a dream? Holler if you can't find your way out. If you get bored, you and your date can amuse yourselves with the park's other attractions. The Trick Art Museum is another great place to visit. Manila Ocean Park is behind the Quirino Grandstand, Malate, Manila.
The Lazer Xtreme branch at Alabang Town Center also has a Laser Maze where you have to get through the "obstacle course" without touching any of the beams. It's P150 for the Pack of Two package which includes two games.
ADVERTISEMENT - CONTINUE READING BELOW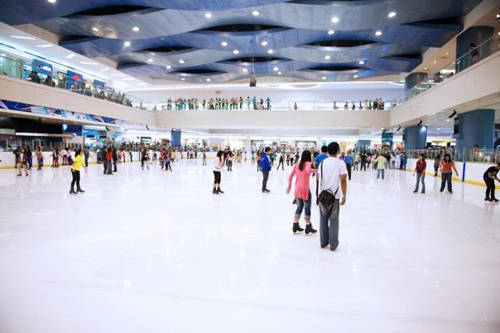 START "DA MOVES"
Now that you're a bit more comfortable with each other, you might want to ignite a little spark with some accidentally on purpose physical contact. Find a cool way to do so without appearing like a touchy feely maniac. If she (or he) doesn't brush your touch off, it might be an indication of good things to come.
Our suggestion: Surprisingly, its activities that require little contact that begs for the most: bowling, golf, or ice skating. Lean over her and adjust her bowling form without it seeming like a big deal (you just want to help her game-and yours, too!). Lightly cup your hand with his as you correct his golf grip. Hold hands to maintain your balance on skinny ice skates. Safety is always first.
Bowling at SM Malls is P280 per person for two games while ice skating at the SM Mall of Asia is P300 to P390 per person (extras like gear rentals, battle seat simulators, and sleds cost extra).
ADVERTISEMENT - CONTINUE READING BELOW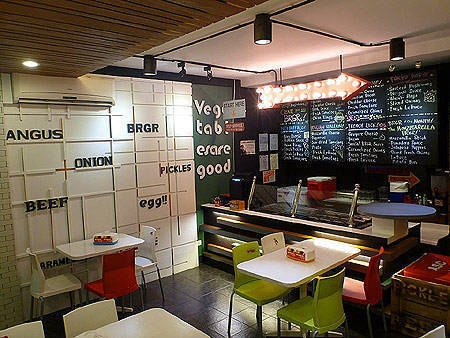 COOK FOR EACH OTHER
We don't mean anything as forward as serving each other breakfast in bed or even taking a class together. Try something a little less subtle, a little less "I am going to marry you and serve you." Culinary skill is not required here. It's a date, not a marriage, after all. Have a bit of fun with good food and each other's company. Stirring in the ingredients for shabu-shabu, burning the Wagyu beef ribs, or flipping the pancakes wrong is a kind of clumsiness that will make you and your date relax, all while breaking any kind of initial awkwardness.
Our suggestion: We have 10. Read our Top 10 DIY Restaurants here.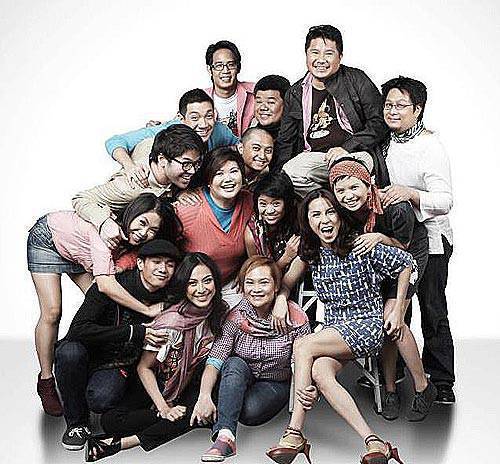 ADVERTISEMENT - CONTINUE READING BELOW
Photo from SPIT Manila's Facebook page
IMPROVISE
If you can't win her with food, win her with comedy, a language that transcends status and gender.
Our suggestion: You and your date should enjoy a night of laughs and ad libs with famous comedy and improvisation group, SPIT Manila. You'll not only crack your ribs in laughter, you'll also be kept on your toes. Visit their website for gig updates.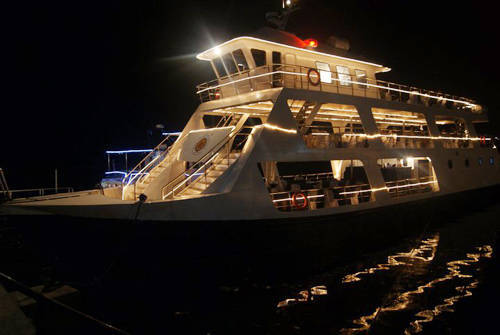 SAIL AWAY
Riding on a boat always seems like a romantic endeavor (no one remembers the concept of sea sickness until they've actually turned green). No matter how short a cruise, feeling like you're sailing away is just so amorous that you'll fall in love in just a short while. It didn't take too long for Jack and Rose, did it? The bonus is that there are no icebergs in Manila.
Our suggestion: Take a break from the city smog and see Manila's most beautiful asset-a breathtaking view of the sunset via Prestige Cruises' one-hour sail in their MV Eagle Cruiser just around Manila Bay. It comes complete with an eat-all-you-can Asian buffet for only P650 (exclusive of drinks). The MV Eagle Cruiser is docked behind the CCP Folk Arts Theater. Call 832-8967, 0917-525-5455, or 0927-555-5502, or e-mail manilabaycruise03@gmail.com to inquire about ship availability and for reservations.


ADVERTISEMENT - CONTINUE READING BELOW
Share this story with your friends!
---
Help us make Spot.ph better!
Take the short survey
Load More Stories