Neighborhood Guide: Salcedo Village, Makati
You know about the market, but what else is out there in this side of Makati?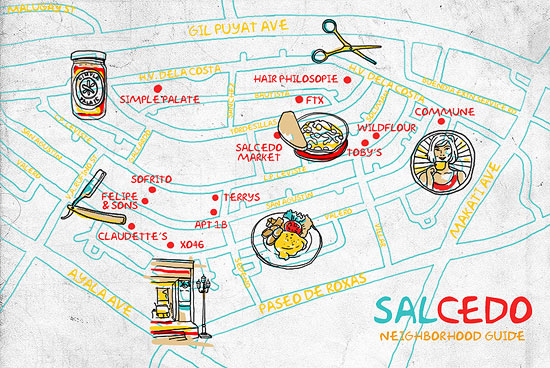 (SPOT.ph) The perimeter of tall buildings gives Salcedo Village a concealed, more intimate flair. Amid the shadows, the red-orange fire trees stand out, and you find yourself in our pretend version of fall in the Philippines. It's a very idyllic scene with puppies on leashes running after rustling dried leaves. The village buzzes with business on weekdays, but it's really on Saturdays that it comes alive-thanks to its popular weekend market. But there's much more to this village than fresh produce. Come to Salcedo any day and you'll always find yourself satisfied.
Art by Warren Espejo
ALSO READ:
10 Things to Do in Salcedo Village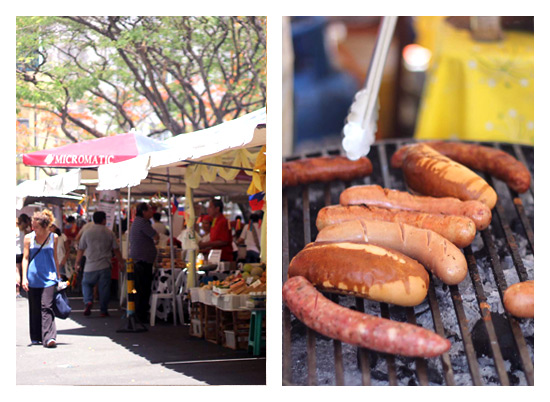 ADVERTISEMENT - CONTINUE READING BELOW
Photos by Ava Ay-ay
1. Salcedo Market
Jaime Velasquez Park between Leviste and Tordesillas Streets, Salcedo Village, Makati City
Perfect for: Fresh produce and weekend eats
This Saturday-morning habit is what put Salcedo Village on the map. It's a perfect place for foodies and, well, anyone who enjoys eating. A park filled with fast-walking professionals on weekdays turns into a cozy, laidback community where good food is made, shared, and devoured. The smell of deliciousness invades the entire greenery, and while it might lead you the the nearest barbecue, pace yourself. This market has a lot to offer. From organic produce and fresh flowers to ready-to-eat grub and ice cream, one could never leave Salcedo Market empty-handed.
Check out: 10 Fresh Finds at Salcedo Market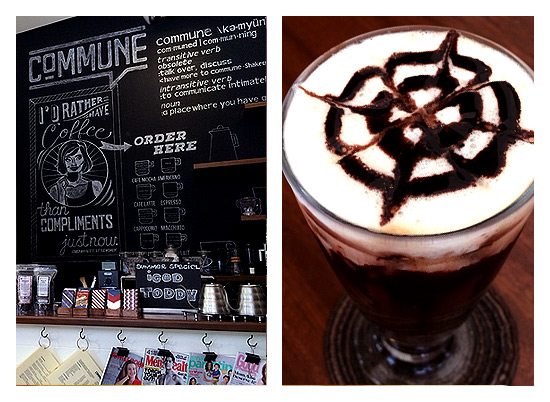 Photos by Ava Ay-ay
2. Commune Café
Liberty Plaza, 102 H.V. Dela Costa Street, Salcedo Village, Makati City
Tel. No. 889-2660
Perfect for: Those looking for a creative kick
ADVERTISEMENT - CONTINUE READING BELOW
Commune is the kind of cafe that pulls you in. Whether or not you planned on ordering your coffee to go because you have some prior business commitment, you will want to stay, kick back, and admire the hand-drawn doodles on the walls. Zoom into the hanging shelves and you'll see books alongside cute knickknacks that include "hashtag (#)" and "@" signs, an expression from owner, Ros Juan, who is a digital and social media strategist. This cafe inspires you to be creative-and to drink lots of coffee and enjoy Filipino comfort food. If you're looking for a place to commune, well, you've come to the right spot.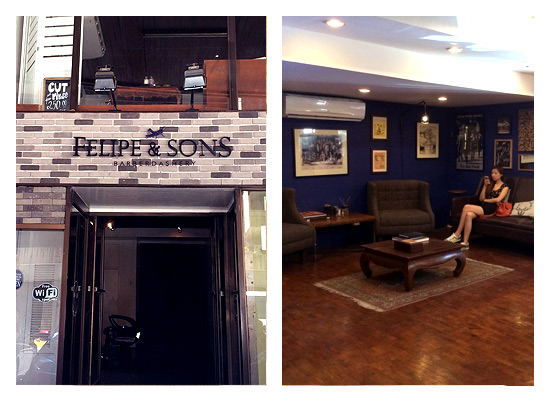 Photos by Ava Ay-ay
3. Felipe & Sons
Mezzanine A, LPL Mansion, 122 San Agustin Street, Makati City
Tel. No. 949-7703
Perfect for: The gentlemen who needs extra swag
If old buildings and peeling paint turn you off, then you might miss out on this "barberdashery," a portmanteau of a barbershop and haberdashery. Felipe & Sons is a one-stop shop for men who want to look neat and fly. The huge antique mirror and the dimly lit staircase lead you to the second floor where an antique typewriter, old-sports memorabilia, and the scent of shaving cream show you a different kind of men's grooming. This is where gentlemen can get a luxury shave, massage, facial treatment, shoeshine to debonair sophistication. The best part? Customers can get the pampering they need with a drink in hand.
ADVERTISEMENT - CONTINUE READING BELOW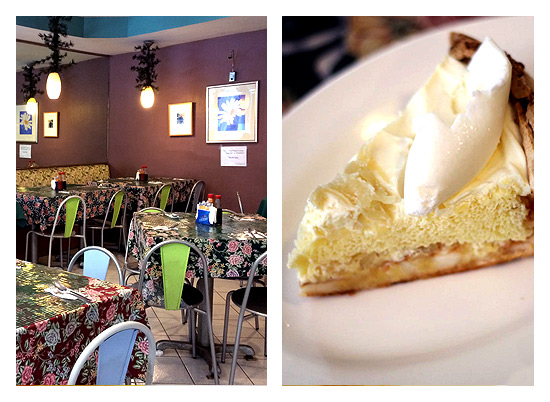 Photos by Ava Ay-ay
4. Claudette's
G/F Easton Place, 118 Valero Street Corner, Rufino Street, Salcedo Village, Makati City
Tel. No. 843-3965, 552-3822
Perfect for: The sweet tooth looking for an affordable treat
Not too far from Chocolate Fire is this sweet destination that offers treats that are easier on the pocket. The choice of music and floral tablecloths fill Claudette's with nostalgia, but old memories will be wiped out for new ones as soon as you try their specialties: cakes-especially their best sellers, Dolly Sin and Cloud 9. The place is a great stop for random sweet cravings because it's right in the center of Valero.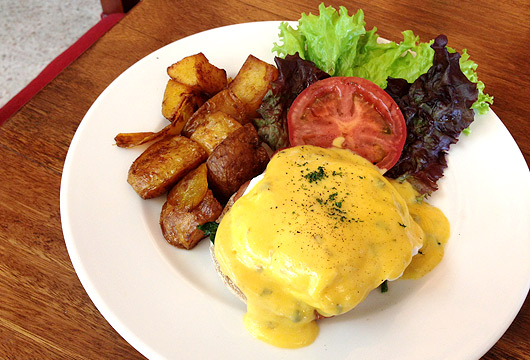 ADVERTISEMENT - CONTINUE READING BELOW
5. Apartment 1B
G/F Unit 1-B One Lafayette Square, 132 Sedeno Street, Salcedo Village, Makati City
Tel. No. 843-4075
Perfect for: Gourmet comfort food
This is another oldie but goodie. With its sister restaurant, Kitchen 1B, happily situated in Legazpi Village, the flagship Apartment 1B settles cozily in its Salcedo nook. Its central location and promise of "gourmet comfort food" automatically lure people in. The two-story interiors are akin to a cozy apartment. With long dining tables and soft sofas, it's like a wonderful home where you can enjoy everything from breakfast to dinner.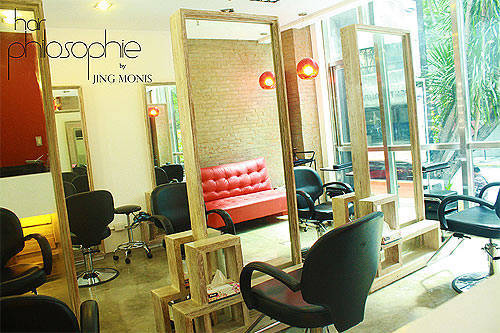 6. Hair Philosophie by Jing Monis
117 Finman Building, Tordesillas Street, Salcedo Village, Makati City
Tel. No. 836-7681
Perfect for: Change-seekers looking for me-time
This is the salon for those who hate waiting lists and chatty attendants. You are welcomed by hair experts who are well-trained and professional, concerned but not intrusive. After a quick pep talk and an honest hair one-on-one, you're led into the shampoo chair before watching the change in your look unfold. Many of its regulars are residents and office dwellers in the area looking for regular hair, and when times call for it, life advisers. Hair Philosophie has a cheery vibe from natural lighting, bleached wood accentuated with a pop of red, and wide spaces.
ADVERTISEMENT - CONTINUE READING BELOW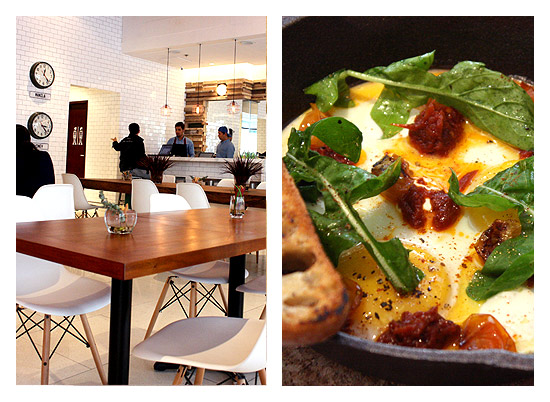 7. Toby's Estate
Corporate Center, 125 L.P Leviste Street, Salcedo Village, Makati City
Tel. No. 403-1752
Perfect for: Conversations over coffee

At Toby's Estate, white walls trade the usual dim intimacy of other coffee shops for a more open vibe. Every single element in this shop is a lure-from the minimalist typography of the menu board to the hydraulic tables. It's a place that you'd want be in to set your day on a fresh, positive start. The huge bespoke table in the middle is communal, making every customer feel friendlier already. Aside from coffee, Toby's Estate also serves a range of eats to complement their handcrafted brews.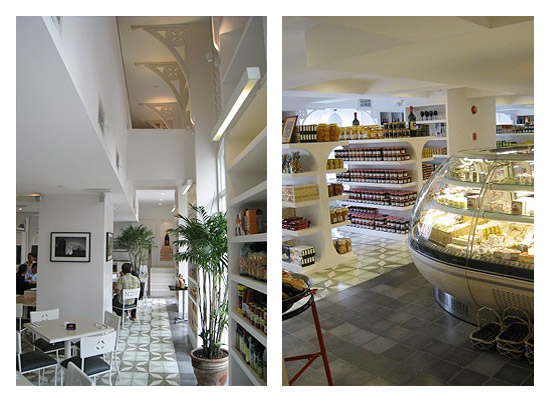 ADVERTISEMENT - CONTINUE READING BELOW
Photos from Terry's Selection's Facebook page
8. Terry's Selection
G/F One Lafayette Square, 132 L.P. Leviste corner Sedeno Street, Salcedo Village, Makati City
Tel. No. 889-3194
Perfect for: The food and wine connoisseur
Occupying three floors in the same building as Apartment 1B, Terry's Selection seems a little daunting at first glance. You know upon entering that you have to shell out more than what you're comfortable with. On the other side of things though, you're also instantly assured of good food-Spanish delicacies from appetizer to dessert. The first two floors are for diners, but shelves on the wall display a range of imported products. It's just a third of the merchandise on the third floor. Terry's is a haven for sausages, cheeses, cold cuts, and other deli items that every food connoisseur would want to have in their kitchen.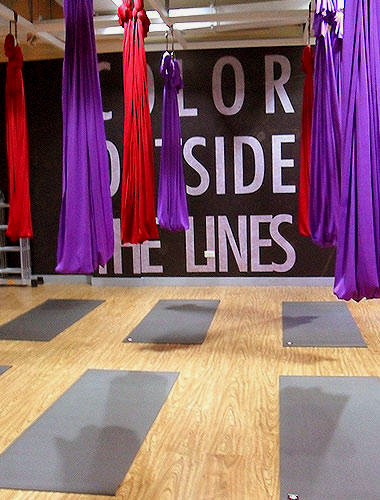 9. FTX
Unit 202, Three Salcedo Place, Tordesillas Street, Salcedo Village, Makati City
Tel. No. 822-3311
ADVERTISEMENT - CONTINUE READING BELOW
Perfect for: Fun yet challenging workouts
A village bursting with food definitely needs a fitness hub. Thanks to FTX, a center for fitness right at the very heart of Salcedo, residents and office employees around the area have a go-to spot for losing those calories and maintaining an active and healthy lifestyle.  Whether it's Muay Thai, yoga or, one of the current crazes, Kangoo Jumps,  FTX presents fun routines that will challenge your physical capabilities.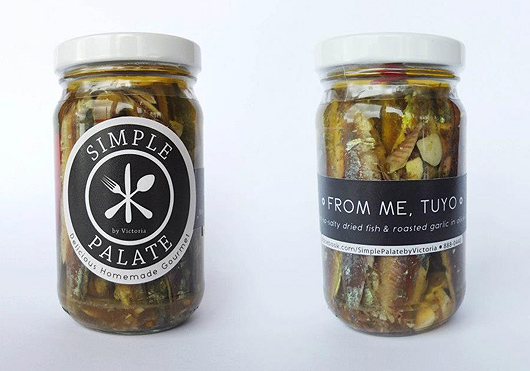 Photo courtesy of Simple Palate's Facebook page
10. Simple Palate
Salcedo Village, Makati City
Tel. No. 888-0440, 0917-817-5353, 0917-796-5132
Perfect for: Home-cooked gourmet eats
While it's fun to enjoy new flavors every now and then, our palates always look for those that remind us of the comforts of home. That's what Simple Palate is all about. It's comforting to know that there's at least one kitchen in Salcedo Village preparing food with mom's kitchen in mind. Among their best sellers is the From Me Tuyo, which is made of not-too-salty dried fish dipped in roasted garlic and olive oil. It's a favorite takeaway of those going abroad.
ADVERTISEMENT - CONTINUE READING BELOW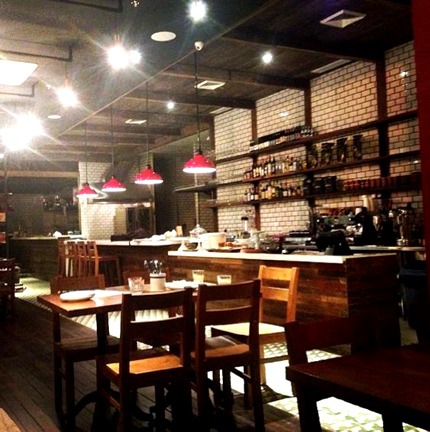 Photo courtesy of Allen Buhay
11. Wildflour Bakery + Cafe
Corporate Center, 125 L.P Leviste Street, Salcedo Village, Makati City
Perfect for: Breakfast any time of the day
The third branch of this popular franchise just opened, and if you think you've got the measure of their menu, well, you might find yourself surprised. Wildflour staples are currently being offered, but the chefs are drawing up delicious breakfast fare that will surely perk up any morning.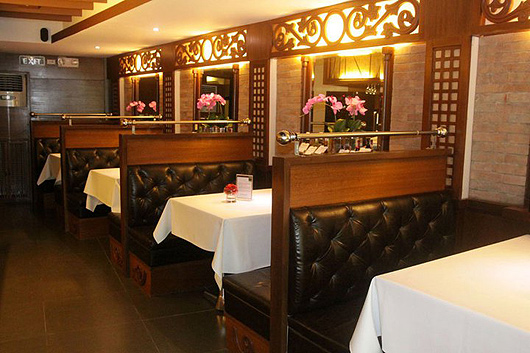 ADVERTISEMENT - CONTINUE READING BELOW
Photo courtesy of XO 46's Facebook page
12. X0 46 Bistro
G/F Le Grand Condominium 130 Valero Street, Salcedo Village, Makaty City 
Tel. No.
Perfect for: A taste of home
You can never go wrong with Filipino food, and XO 46 is one of those restaurants that do it well. XO means "extraordinary," and a claim like that comes with expectations. Here, traditions are preserved with servers dressed in baro't saya and accents in wood and rattan. One of their specialties is the Adobo Batangas, which flaunts beef braised for four to six hours, resulting in fork-tenderness, swimming in a delicious seasoning of garlic, chilies, and annatto oil.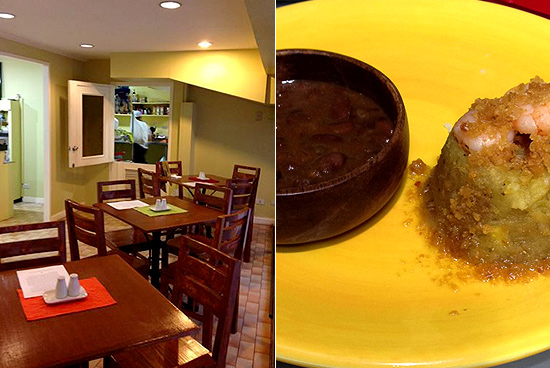 Photo courtesy of Sofrito's Facebook page
13. Sofrito
LPL Mansion, 122 San Agustin Street, Salcedo Village, Makati City
Tel. No. 0917-800-9570
Perfect for: Those who crave the exotic
This hole-in-the-wall cum kitchen introduces the exciting cuisine of Puerto Rico. The coziness of the setting pays homage to how Puerto Rican food is best enjoyed-at home. At Sofrito, you'll find exotic dishes like Mofongo (mashed plantains mixed with meat), deliciously spiced rice, and other Latin sensations.
ADVERTISEMENT - CONTINUE READING BELOW
Load More Stories