Best of Manila 2014: Do + See
50 Things to Eat, Drink, Do, See, Buy and Try in Manila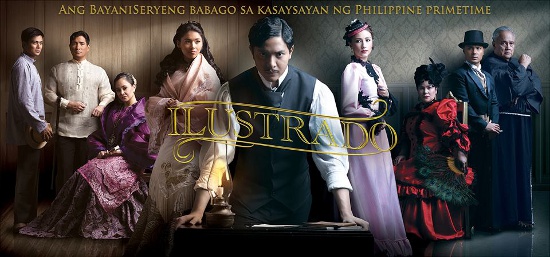 Historical TV Shows
This year, GMA 7 went back in time-to the time of our country's heroes, to be exact. Its ambitious eight-part historical docu-drama Katipunan (which tells the story of Andres Bonifacio and the political intrigues within the Katipunan) ended with a bang in January. The show bagged the award for "Best Cinematography-Long Form" at the Asia Image Apollo Awards.
ADVERTISEMENT - CONTINUE READING BELOW
Later this year, GMA News and Public Affairs aired its new historical miniseries Ilustrado, which traces the life of a very human Jose Rizal (Alden Richards) as a young student on his travels in Europe. The show is the first primetime series revolving around a historical figure, praised for its storytelling, stunning visuals, and daring concept.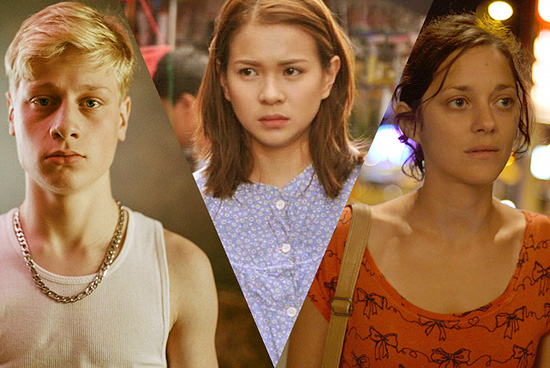 CONTINUE READING BELOW
Recommended Videos
ADVERTISEMENT - CONTINUE READING BELOW
Film Festivals
It's been a big year for film festivals in Manila, with local and international heavyweights making the rounds in the metro's cinemas. In June, we said oui to the 19th French Film Festival, then a month later, audiences were transported to Italy, thanks to this year's Moviemov 4: Italian Cinema Now. In October, movie fans headed to Greenbelt 3 Cinemas for Pelicula 2014: Spanish Film Festival. Moviegoers also flocked to TriNoma for two film festivals: November's QCinema 2014 and December's LGBT-themed International Pink Film Festival.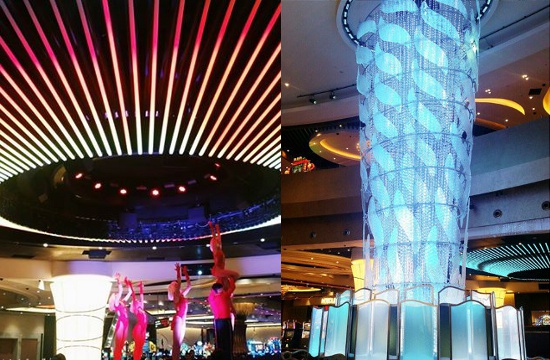 ADVERTISEMENT - CONTINUE READING BELOW
Photo from City of Dreams Manila's Facebook page
Casinos
City of Dreams Manila, an integrated casino-slash-resort at PAGCOR's Entertainment City, Parañaque City, may have a grand launch scheduled early next year, but that didn't stop it from opening quietly on December 14. In the same entertainment complex, you'll also find Manila Bay Resorts, which is expected to open late 2015, and Bayshore City Resorts World is set to open its doors in the fourth quarter of 2018.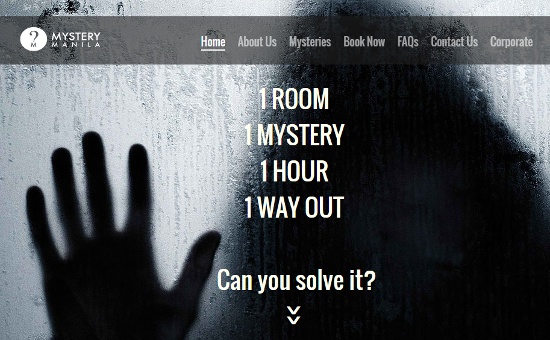 ADVERTISEMENT - CONTINUE READING BELOW
Breakout Philippines and Mystery Manila
It was a battle of brains and grace under pressure for plenty of people in Manila this year, thanks to Mystery Manila and Breakout Philippines. Sure, it's a test of your skills but let's be honest here; it's really a test of your friendship and family ties. With a limited time and set in a confined space, eager participants are challenged to solve a cool mystery or attempt to break out of a room.
At Mystery Manila (which has branches in Libis, Quezon City and Jupiter, Makati City), you can solve a murder, disarm a ticking bomb, or escape the chamber of a killer. At Breakout Philippines, you'll need to escape from various compromising situations, including a creepy hotel room or even an abandoned house in zombie-infested Manila. How's that for exciting?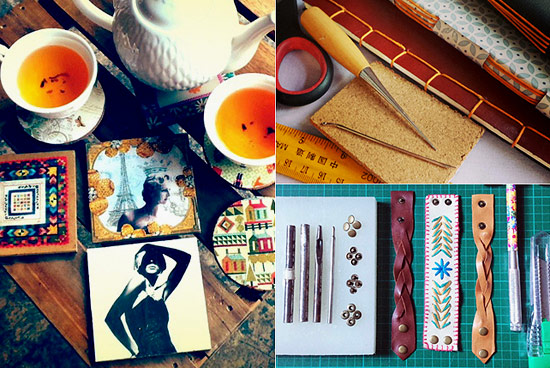 ADVERTISEMENT - CONTINUE READING BELOW
Crafting
If last year was the rise of washi tapes, 2014 is the year of learning how to put those washi tapes to good use...and then some. A lot of folks out there couldn't wait to sate their inner Martha Stewart, whether they were novices or professionals looking to hone their skills. Luckily, a lot of creative souls started offering various lessons in crafting. Once you've got the hang of things, it's time to take those newfound skills home and buy your own crafting supplies!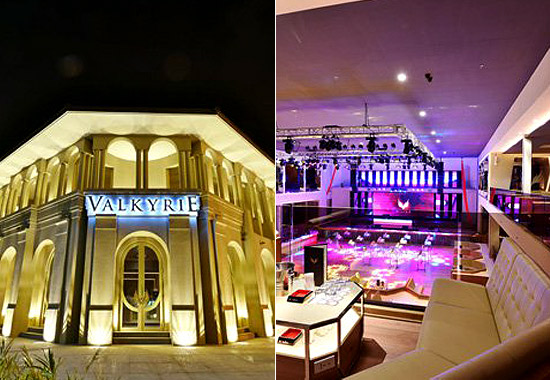 ADVERTISEMENT - CONTINUE READING BELOW
Clubs
Night owls have more reason to dance and party the night away, with the opening of more clubs in the metro. Bonifacio Global City is now home to Raven Boutique Club, MBargo Club + Lounge, and nightlife complex The Palace's Valkyrie (which can hold up to a staggering 10,000 people). Resorts World Manila is home to the new Universe Gastrolounge and Nightclub, where you can dine then dance the calories away. Meanwhile in Parañaque City, there's the Paris Hilton-endorsed Paris Beach Club at Azure Urban Resort, which she launched in March. City of Dreams Manila, on the other hand, houses two global ultra-luxe nightclub brands, Pangaea and Chaos.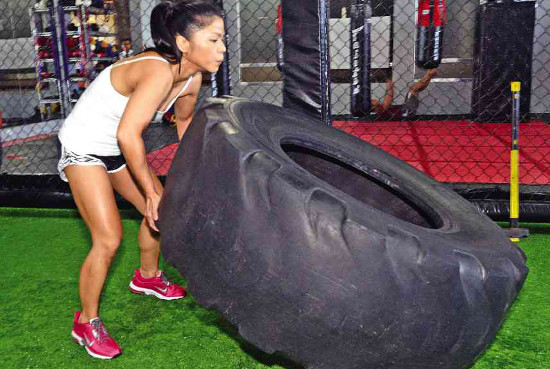 ADVERTISEMENT - CONTINUE READING BELOW
Photo via Inquirer.net
Circuit Training
Despite being around for quite some time now, circuit training is still going strong. It's 2014-there's really no room for excuses anymore. You've got familiar favorites like 360 Fitness Club and Curves Philippines, but if you really want to go hardcore, Ultimate Fitness Metrowalk offers the Caveman Workout. This routine is definitely not for the faint of heart, because it involves some heavy-duty lifting of tires that can weigh up to 150 kilos! Don't fret, newbies can sign up for beginner classes so you can work your way up.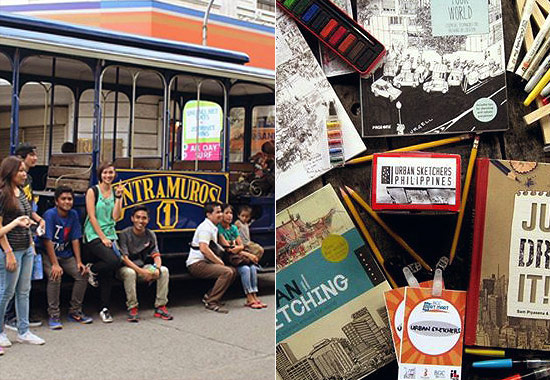 ADVERTISEMENT - CONTINUE READING BELOW
Alternative city tours
Contrary to popular belief, there are other things to do in Manila other than hop from one mall to the next. The past year left us with lots of ideas for some fun walks and tours around the city, from Bambike Ecotours, Jeepney Tours, and even a pub crawl. There's also that option to go your own way, on a bike, that is, given the bike lanes that were opened in Manila. It was a good year to take some photos, eat dim sum, and get on those two wheels one more time.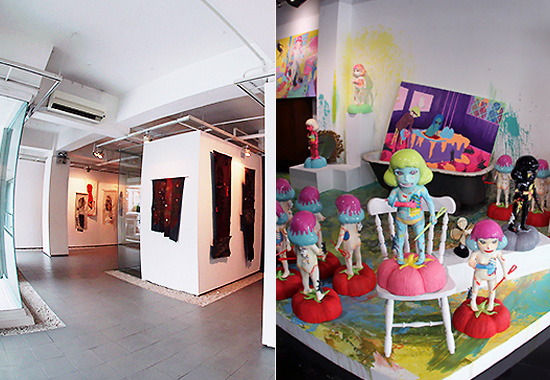 ADVERTISEMENT - CONTINUE READING BELOW
Art Galleries
Saying goodbye to Manila Contemporary was heartbreaking, but the best way to chase the blues away is to look at what we still have...and we have a lot. This year, we updated our Top 10 Art Galleries in Metro Manila, with new entries Vinyl on Vinyl and Secret Fresh spicing things up. The new Blanc Gallery in Katipunan effectively courted us with clean walls basking in natural light (and, bien sûr, great exhibits), while Finale made a leap from seven to two by doing consistent shows that make use of the tremendous space. Silverlens maintained their rank and if you make a habit of checking out art exhibits (which you should), you'll understand why.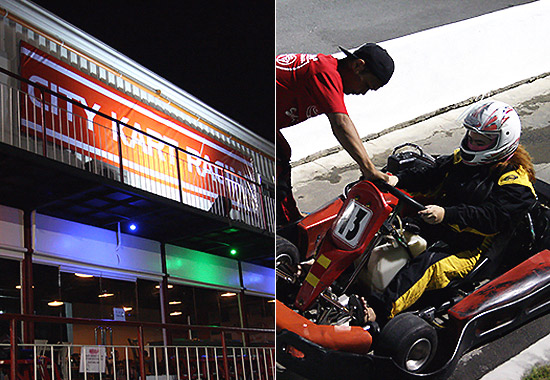 ADVERTISEMENT - CONTINUE READING BELOW
City Kart Racing
Mild-mannered though some of us may be, the need for speed when stuck in traffic needs an outlet. Enter City Kart Racing (CKR), the latest attraction to open at the yet-to-be completed Circuit Makati. Managed by racing enthusiast Jean-Marc Freilhuber, CKR is where you'll find James Deakin and other kart pros making their way through the 700-meter course. Beginners need not be anxious because Freilhuber and the rest of the staff have safety in mind all the time. Plus, they're keen on inspiring more and more people to experience the thrill of the race. Ready, set, go.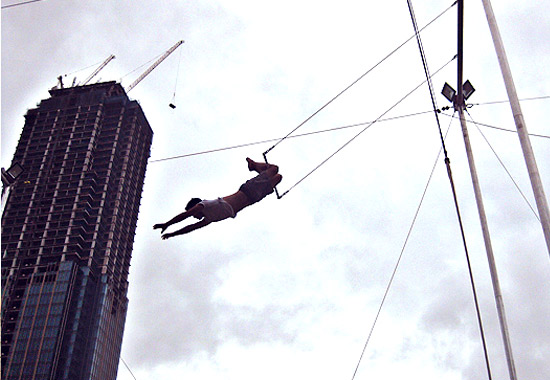 ADVERTISEMENT - CONTINUE READING BELOW
Horrors at the Freak Show? Not in this hemisphere. This year, Flying Trapeze Philippines opened and although they didn't permit us to wear sequined suits, we signed up for the show. Gliding through the air (sort of), we felt a renewed appreciation for the acrobats in the circus...and, also, a bit of envy. This is perhaps the coolest way to work out. What can beat defying death, 32 feet from the ground? Gather up your friends (if you must) and entertain them while you stay fit at Bonifacio Global City's Active Zone.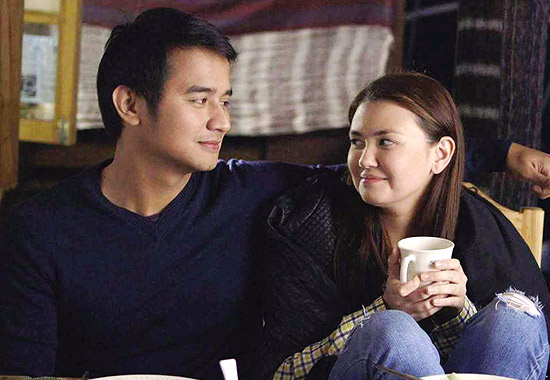 ADVERTISEMENT - CONTINUE READING BELOW
Indie Films
With the proliferation of film festivals comes a multitude of movies outside the mainstream. Filmmakers continue to pursue passion projects (like Norte: Hangganan ng Kasaysayan and Mula Sa Kung Ano ang Noon), and bring home Golden Leopards in the process. The sad bit is the frustratingly limited screenings of said award-worthy movies. The trend now, it would seem, is creating a demand. Exhibit A: That Thing Called Tadhana. The Angelica Panganiban-starrer did impressively well during the Cinema One Originals festival and has now acquired a wider release, enjoying the same fate as Ekstra and The Janitor from Cinemalaya. Meanwhile, titles from 2013 are still making their rounds in various venues e.g. The Guerilla is a Poet (Fully Booked and PUP) and Ang Huling Cha-cha ni Anita (Fully Booked and PETA for The Imaginarium). We'll sign a petition for another Violator and Bang Bang Alley screening.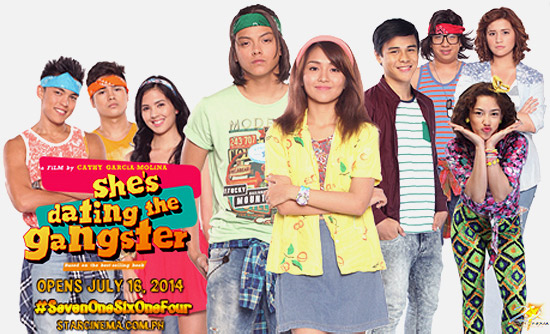 ADVERTISEMENT - CONTINUE READING BELOW
Local Books-Turned-Movies
Say it with us: Wattpad is here and it looks like it's here to stay. Members of the growing community participated in the Manila International Book Fair and the first Philippine Literary Festival. Their effect on the landscape should be taken seriously, especially now that they're splashing on the big screen and generating even more interest from young fans. Who doesn't want to see people reading? They're bound to pick up a heavier title sooner or later. For now, let's enjoy kilig from She's Dating the Gangster and Diary ng Panget. (P.S. The local books are taking over the small screen, too!)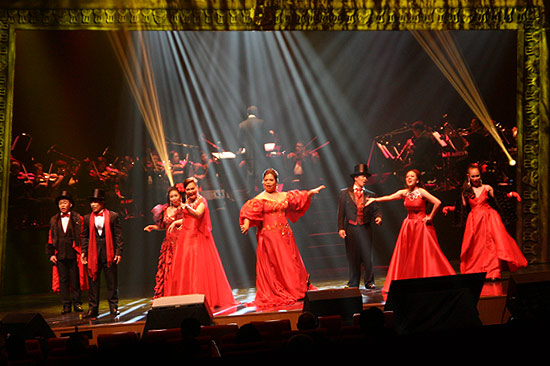 ADVERTISEMENT - CONTINUE READING BELOW
Theater and the Performing Arts
After a successful maiden season, the second helping of Red Turnip proved that we're more than ready for more theater. The steady influx of foreign productions (this year: Wicked and Chicago, with the latter opening The Theatre at Solaire with a bang) is also a sign that we're becoming a destination for performers. They want to sing for us! They want to dance for us!
PETA has opened its doors to newer possibilities with their partnership with the British Council, paving the way for James Cousins to captivate people with There We Have Been + Without Stars. Meanwhile, PETA itself enjoyed the overwhelming support that led to the re-run of Rak of Aegis. A section of this crowd-pleaser was shown in Musikal! at the Cultural Center of the Philippines (CCP). Yes, we have enough great original musicals to do a showcase.
Speaking of CCP, the center for all things art was host to Ballet Philippines' restaging of Agnes Locsin' La Revolucion Filipina and Alice Reyes' Cinderella, as well as the local production of Venus in Fur. If you missed those, there's more to look forward to: Beauty and Beast and Manhid: The Pinoy Superhero Musical.
ADVERTISEMENT - CONTINUE READING BELOW
Of course, we can't overlook the laughs we had with Repertory Philippines during Noises Off or the mesmerizing one-woman show that was Full Gallop with Cherie Gil as Diana Vreeland.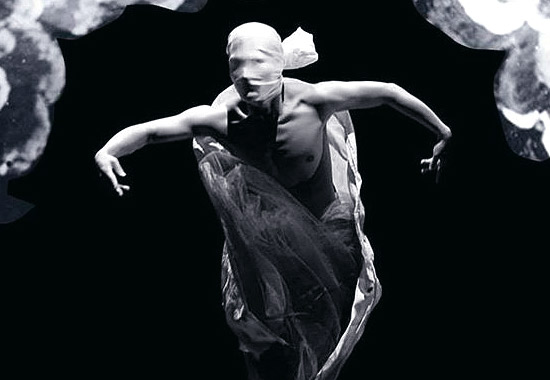 The Rise of the Multi-Arts Festivals
There's live art plus music in Radio Republic broadcasts, there was Ping Pong match in this year's Art Fair, and, in Greenfield and BGC, music and movies come together during very special weekends. Perhaps the most evident product of these different art forms colliding is The Imaginarium, where everything from theater to humorous improvisation was laid out for the public's consumption. Perhaps we shouldn't describe it as a collision-it's more of a creative mind-meld. The fusion of all things fantastic continues next year with Fringe Festival Manila.
ADVERTISEMENT - CONTINUE READING BELOW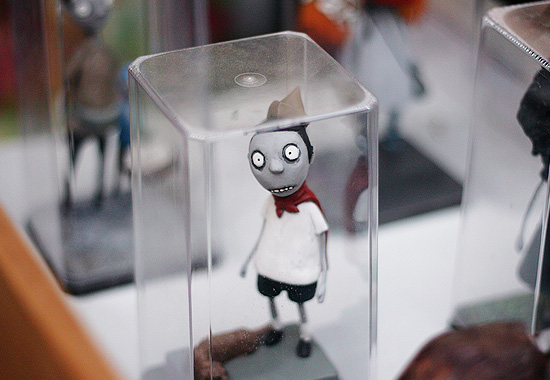 Accessible Art
As always, Art in the Park did not disappoint. In fact, it's gaining more and more traction now that art is appearing in malls and on the streets. The Gallery at Greenbelt 5 hosted Marcel Antonio's The Mustard Seed and in random corners of Ortigas, a calligraphic "Why" had everyone pausing to snap a photo and maybe even reflecting on the question.
ADVERTISEMENT - CONTINUE READING BELOW
Bigger art institutions like the Ayala Museum and the Metropolitan Museum of Manila joined the fun with free museum days, while Rak the Riles continued to give commuters a bit of relief from the hustle and bustle of city life.
Check out:
Best of Manila 2014: Eat + Drink
Share this story with your friends!
---
Help us make Spot.ph better!
Take the short survey
Load More Stories