Your Neighborhood Guide to the City of Manila
From Ermita to Intramuros, the city of Manila is full of surprises. Here's how to best experience it through food, shops, and attractions.
(SPOT.ph) Let's admit it: Certain parts of Manila are seedy, yes, but it possesses a hidden charm—if you know where to look. So don't be afraid to explore the city—if you look past the dirty corner and dubious establishments, you might just be surprised.
Ermita: Not Just a Red-Light District
For the uninitiated, walking the streets of Ermita at night may be a little disconcerting. At almost every corner are heavily made-up women loudly greeting passersby. It's hard not to notice, what with all the shrill voices outshouting each other in hopes of enticing customers.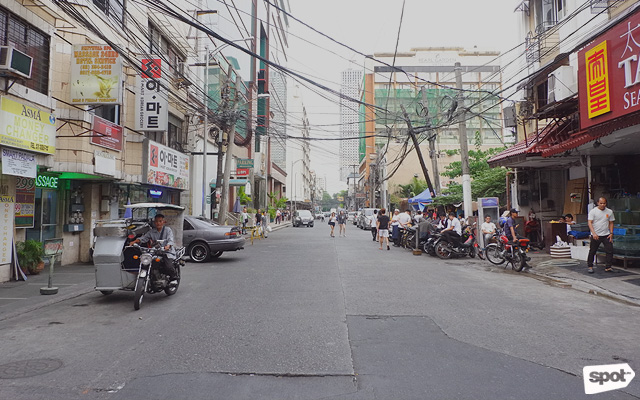 ADVERTISEMENT - CONTINUE READING BELOW
Ermita was once a financial hub, but the Battle of Manila in 1945 left it in ruins. Decades later, it became known as a red-light district. There have been efforts to clean up the area (and its reputation), but sadly, it hasn't fully recovered.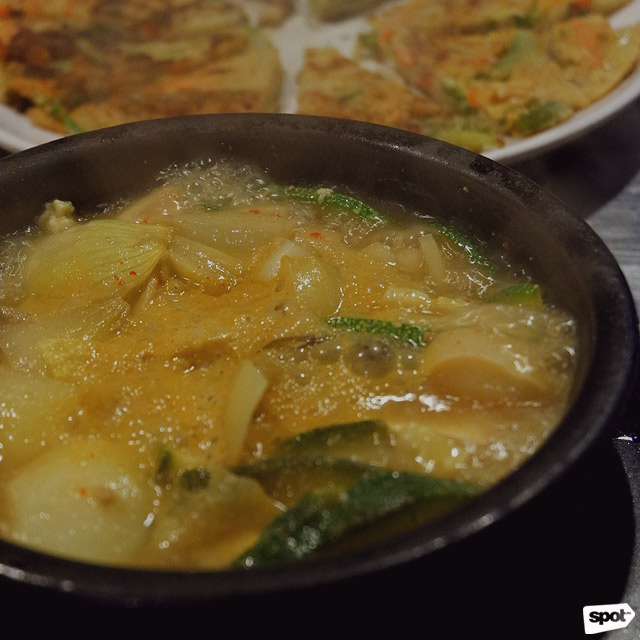 ADVERTISEMENT - CONTINUE READING BELOW
Recommended Videos
Still, there are pockets of wholesome places that are worth checking out. Take, for instance, several Korean restaurants that dot the area. Popular among the lot is Café Chosun on the corner of Pedro Gil and Adriatico Streets. The restaurant serves authentic Korean dishes (which start at P290), preceded by a bevy of refillable side dishes called banchan. Chosun's claim to fame? The late celebrity chef and popular TV personality Anthony Bourdain once dined here; you can even spot photos of him proudly displayed on one wall.
Another Korean resto to check out is Makchang, which specializes in Korean barbecue (starts at P350). There are two branches on Adriatico Street: one near Remedios Circle and the other is across Robinsons Place Manila.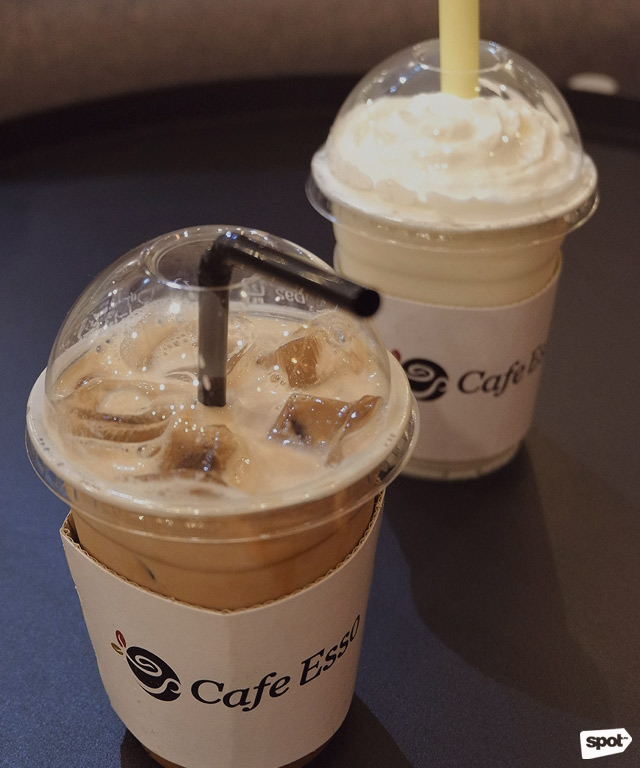 ADVERTISEMENT - CONTINUE READING BELOW
Atop the latter branch of Makchang, up a flight of wooden stairs, is Café Esso. Done in wooden interiors punctuated by industrial lighting, Café Esso has generous seating, but you may find it challenging to find a spot here on weekdays as it's a go-to hangout for students from nearby universities. After dinner is a good time to pay a visit. A cup of Americano is at P100.
ADVERTISEMENT - CONTINUE READING BELOW
A handful of galleries are also in the area. There's the Museum of a History of Ideas on the grounds of the University of the Philippines - Manila along Padre Faura Street. Housed in a Neoclassical-style building, the museum (also known as UP Manila Museum) is one of the centennial projects of the university. Open spaces make it easy to navigate this museum at your own pace as you discover the history of this premiere university and its contributions to the country—from the time it was born in 1908 until today. It's open from Tuesdays to Saturdays, 10 a.m. to 5 p.m. General admission is only at P150.
ADVERTISEMENT - CONTINUE READING BELOW
Also in Casa Tesoro is Mono8 Gallery, another contemporary art space that showcases local and international artists. Entrance to the gallery is free of charge and is open from Tuesdays to Saturdays at 1 p.m. to 6pm.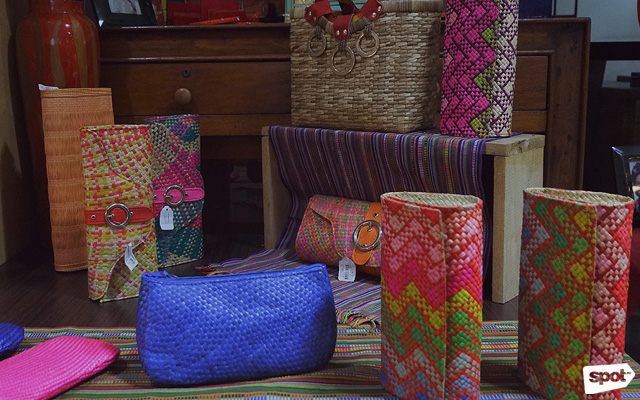 A few steps away from Casa Tesoro is Tesoro's Handicrafts. Established in 1945, the shop is the legacy of Atty. Nestor and wife Salud Tesoro, who took pride in everything Pinoy. So, you'll find souvenir items that are proudly Philippine-made—from woven bags to indigenous instruments, and even pamaypay in quirky designs. (If the surname of the founders sounds familiar, that's because they're the parents-in-law of Patis Tesoro, a renowned fashion designer celebrated for her local creations.)
ADVERTISEMENT - CONTINUE READING BELOW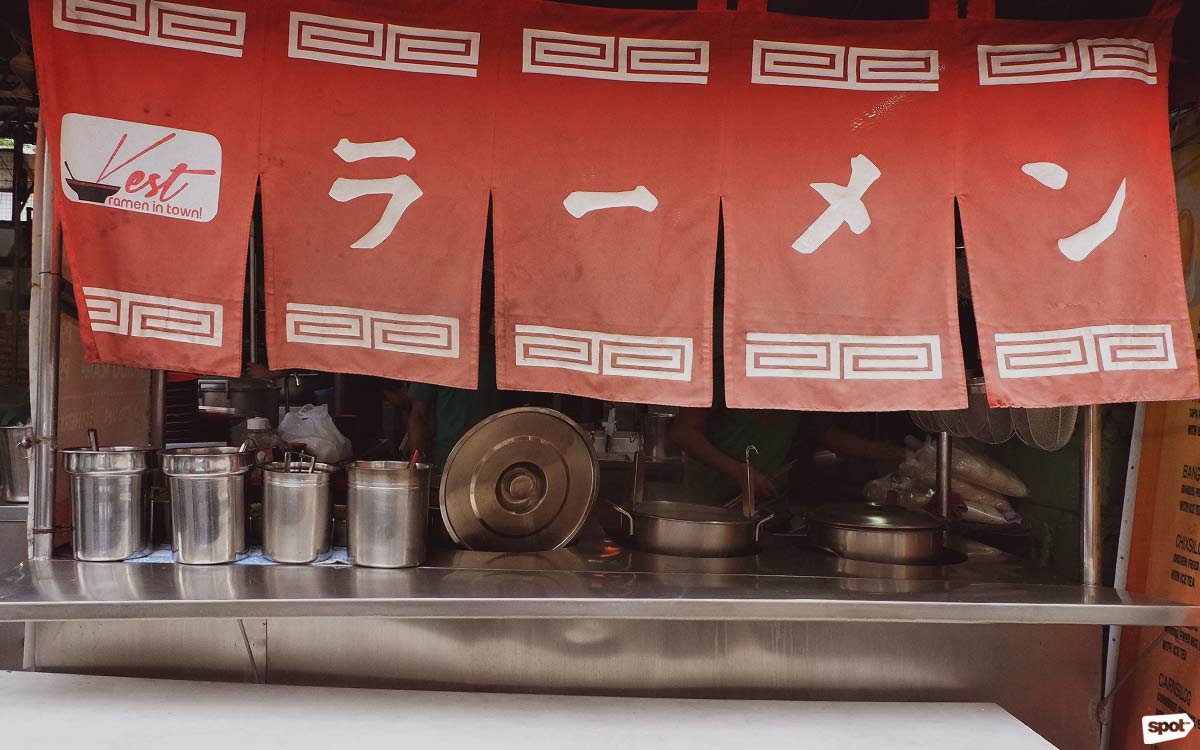 Erra's Vest Ramen Bar & Grill
PHOTO:

Sunshine Funa
Malate: A Glimpse Into Its Heyday
There was a time when Malate was home to an artsy crowd made up of famous writers, designers, and photographers. But even if that glorious past has faded through the years, the area still holds interest.
The Oarhouse Pub on Jorge Bacobo Street is a remnant of that storied past. Established in 1977, it's a popular watering hole frequented by photojournalists. It's no surprise, then, that the pub was part of Anthony Bourdain's itinerary when he explored the streets of Manila in 2015.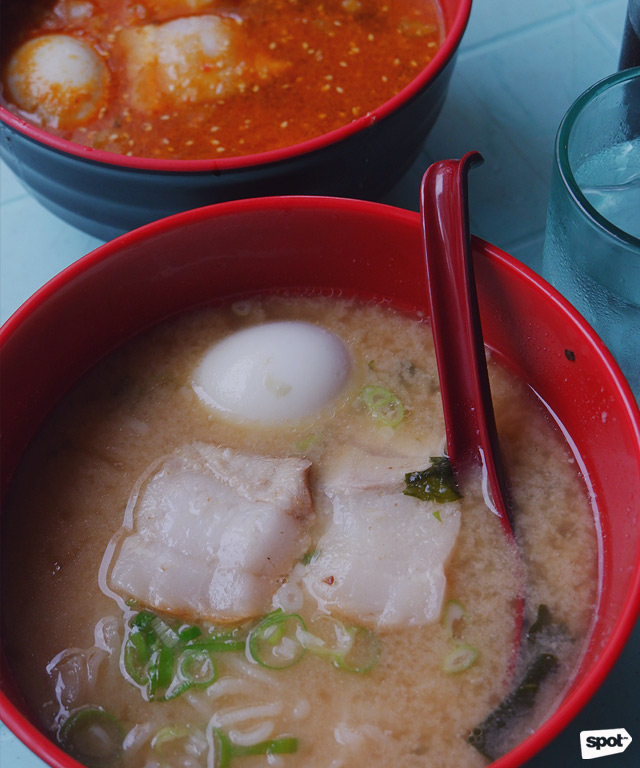 ADVERTISEMENT - CONTINUE READING BELOW
Then there's the popular road-side ramen shop called Erra's Vest Ramen Bar and Grill, which serves affordable bowls of this piping hot Japanese staple. Your P200 can go a long way here—a bowl of ramen, add-on tamago (egg) and chunks of pork, and ice-cold soda. The place gets packed with locals and foreign tourists alike come dinner-time, so it's wise to drop by a little early. Just a word of caution for those who aren't used to street-side dining: There is no air-conditioning, so be ready to sweat a little as you're perched on that Monobloc chair slurping your noodles. But for such pocket-friendly, satisfying grub, you really can't complain. After all, they do serve the "vest" ramen in the area.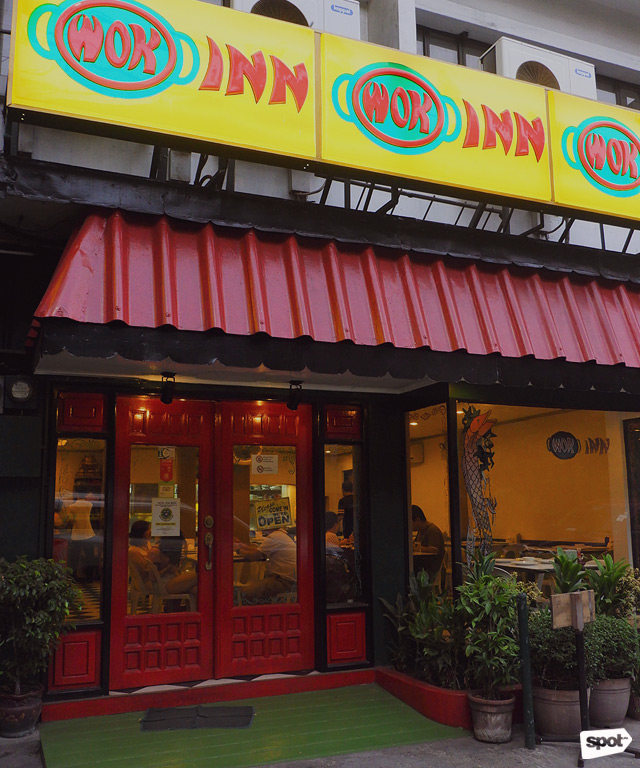 ADVERTISEMENT - CONTINUE READING BELOW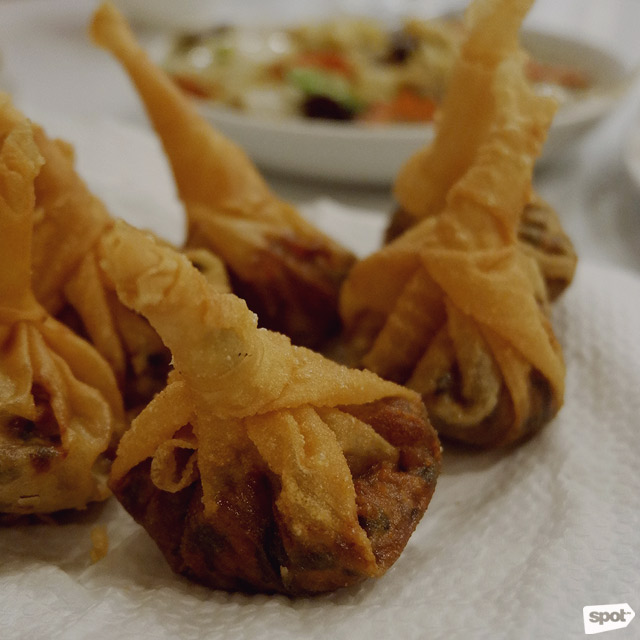 If you want affordable fare without the inconvenience of open-air dining, head to Wok Inn on Remedios Street. It's a canteen-style Chinese eatery famous for its sipa (P120)—fried, tasty dumplings with a savory dipping sauce.
A few strides away is Aristocrat Restaurant on San Andres Street. Established in 1936, the resto, which is open 24/7, takes pride in its barbecue chicken. An order of a three-piece chicken barbecue with Java rice and peanut sauce will set you back for only P210.
ADVERTISEMENT - CONTINUE READING BELOW
Rounding up the pocket-friendly, "international" gastronomic tour is Shawarma Snack Center on Salas Street. There is no lack of Middle-eastern fare here—from shawarma wraps to generous helpings of kebabs. Fares start at P250.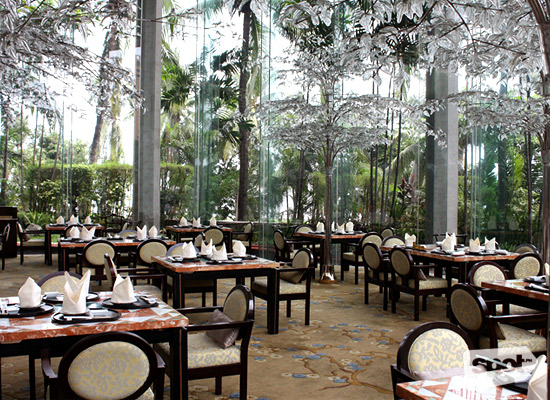 Malate is also no stranger to fine dining and cozy restaurants. Yurakuen Japanese Restaurant in Diamond Hotel is a no-fail option if you want to impress for date night. Aside from its award-winning Japanese dishes, Yurakuen boasts elegant interiors with crystal trees that go up to the high glass ceiling. Stepping into this restaurant is like walking into a modern-day fairytale!
ADVERTISEMENT - CONTINUE READING BELOW
Just outside Yurakuen is the Lobby Lounge, where you can cap off that amazing dinner date. Ask the staff for a scoop of the unbelievably creamy Baked Cheesecake Ice Cream (P120) or the famous Diamond Ensaymada (P155), which is generously filled with ube (purple yam) and is smothered in cheese.
ADVERTISEMENT - CONTINUE READING BELOW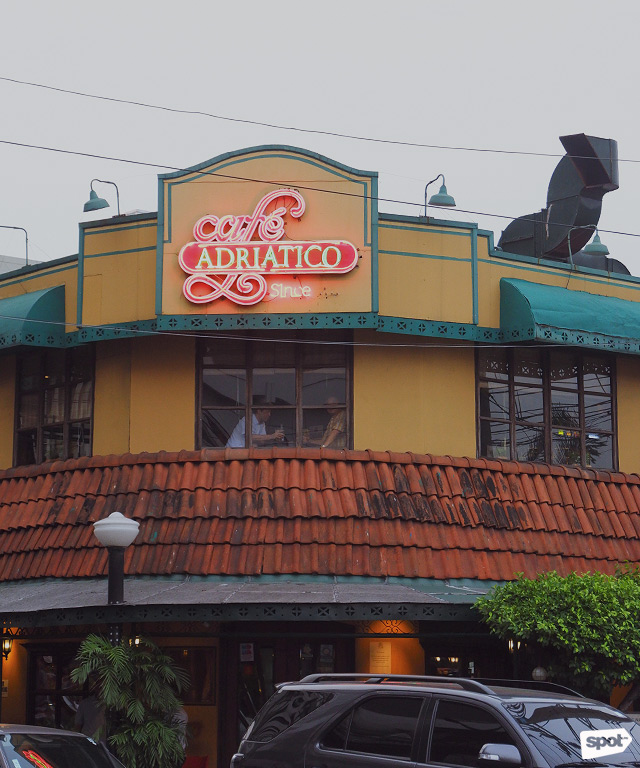 Another well-known restaurant to visit is Café Adriatico on Adriatico Street. While a few branches have already popped up in malls around Metro Manila, this branch in Malate is the OG. Heavy double doors lead to warmly lit interiors of dark wood and intricately carved trusses. Try the Chicken A La Kiev (P395) or Lola Ising's Adobo Rice (P465), then go for a slice of Canonigo with Mango Balls (P175), which is practically a big slice of brazo de mercedes with scoops of mango swimming in caramel syrup.
ADVERTISEMENT - CONTINUE READING BELOW
For a cup of good coffee, make a beeline for Blocleaf Café on M.H. Del Pilar Street. The minimalist interiors and breezy ambiance make up for its modest floor area. Blocleaf boasts a menu of Philippine coffee supplied by Kalsada Coffee, a social enterprise that aims to help local coffee farmers. Espresso-based drinks start at P110.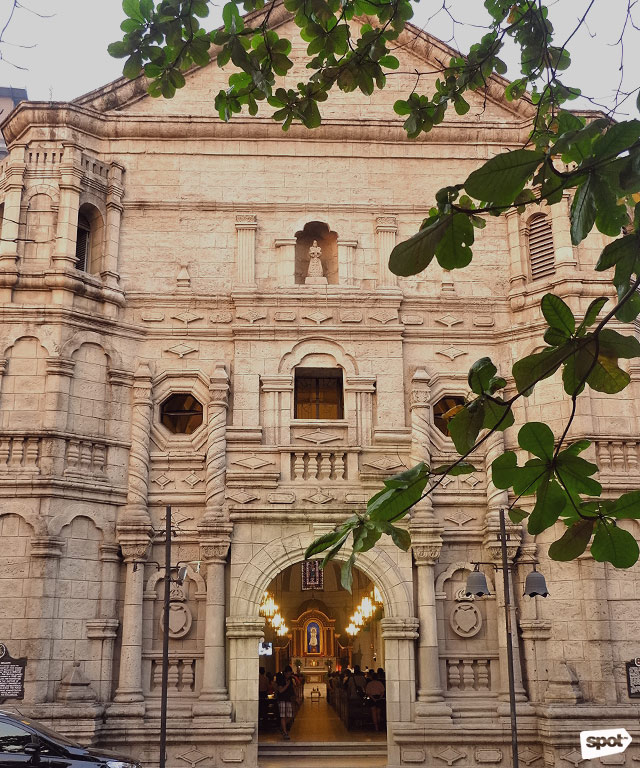 ADVERTISEMENT - CONTINUE READING BELOW
Aside from good eats, the district also serves up some culture. Malate Church calls this neighborhood its home. Enshrined here is an image of Our Lady of Remedies, which was brought from Spain by the Augustinians in the 16th century. The Baroque-style church sits right across the Rajah Sulayman Plaza, with a view of Manila Bay.
ADVERTISEMENT - CONTINUE READING BELOW
Calle Wright, an art gallery by Isa Lorenzo and Rachel Rillo of Silverlens Gallery, also opened its doors to the public earlier in 2018. Set in an old, well-preserved house along Vasquez Street, the gallery aims to create a space for artists and curators here and abroad with historic Malate as backdrop. There is no entrance fee, but be sure to check out their Facebook page for opening schedules.
ADVERTISEMENT - CONTINUE READING BELOW
Bibliophiles will also find a reason to troop to this part of Manila: The Solidaridad Bookshop on Padre Faura Street. Most of the titles in Solidaridad Bookshop are not available in mainstream bookstores, so it's wise to snap up anything you like right away. Owned by National Artist for Literature F. Sionil Jose, bookworms will have a field day exploring this small store bursting with hard-to-find reads. Rabindranath Tagore, anyone?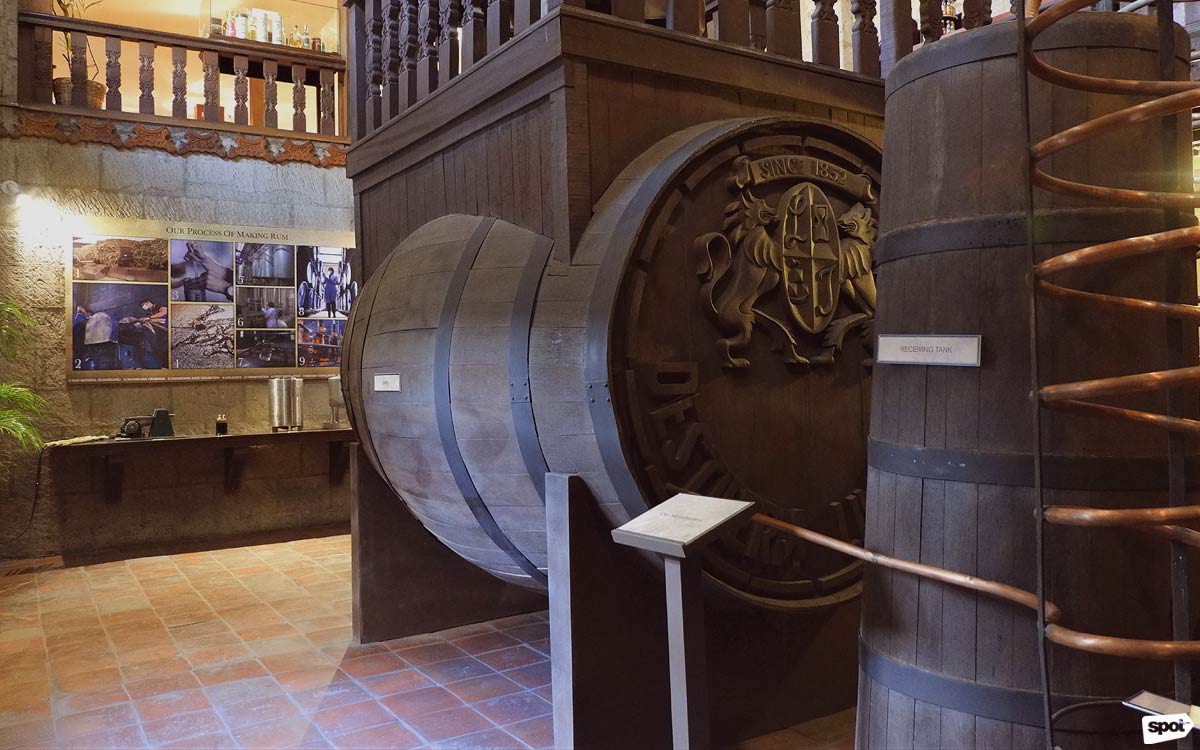 Intramuros: Beyond History Books
The mention of Intramuros will always be within the context for Philippine history, but visitors can do more than just a walking tour of historic events.
ADVERTISEMENT - CONTINUE READING BELOW
Within the courtyard of Fort Santiago is The Manila Collectible Co. It's housed in one of the tunnels by the entrance of the fort, but unlike its neighboring establishments, The Manila Collectible Co.'s burrow is awash in white; the place does not feel cramped or eerie. On display are colorful woven textiles, handmade crafts, and artisanal goodies. The store takes pride in directly sourcing from local makers, and is also active in promoting Filipino culture through various workshops.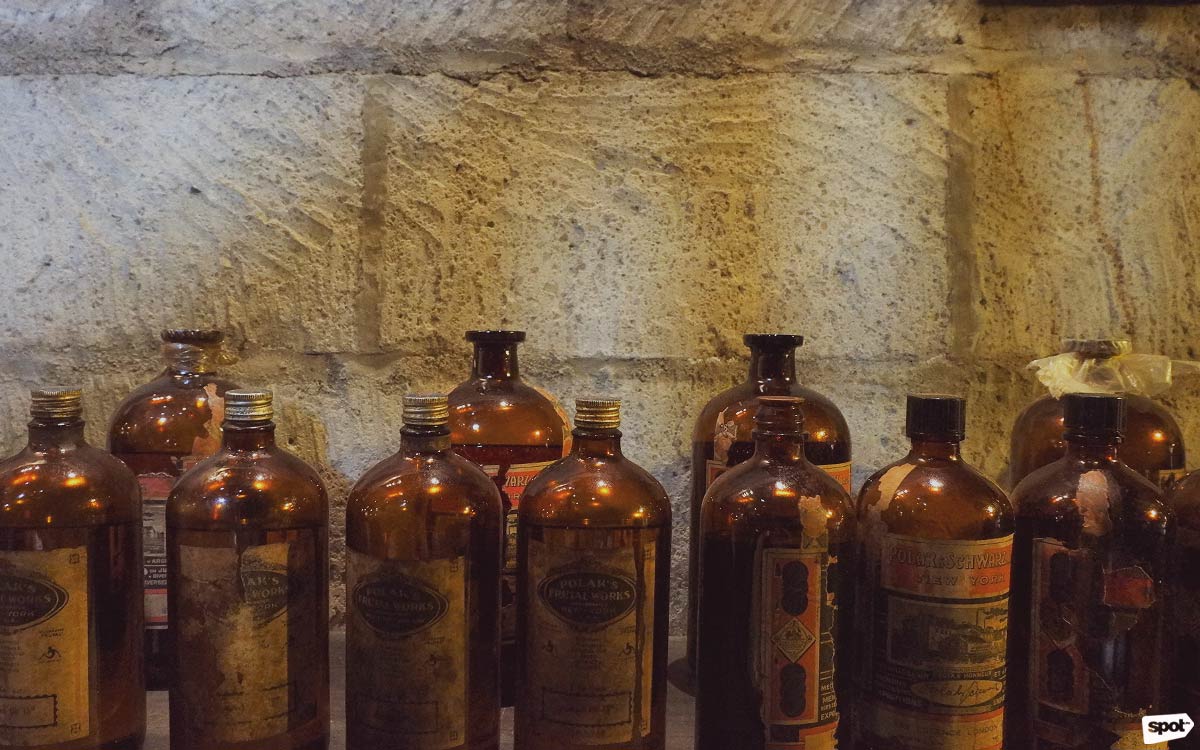 ADVERTISEMENT - CONTINUE READING BELOW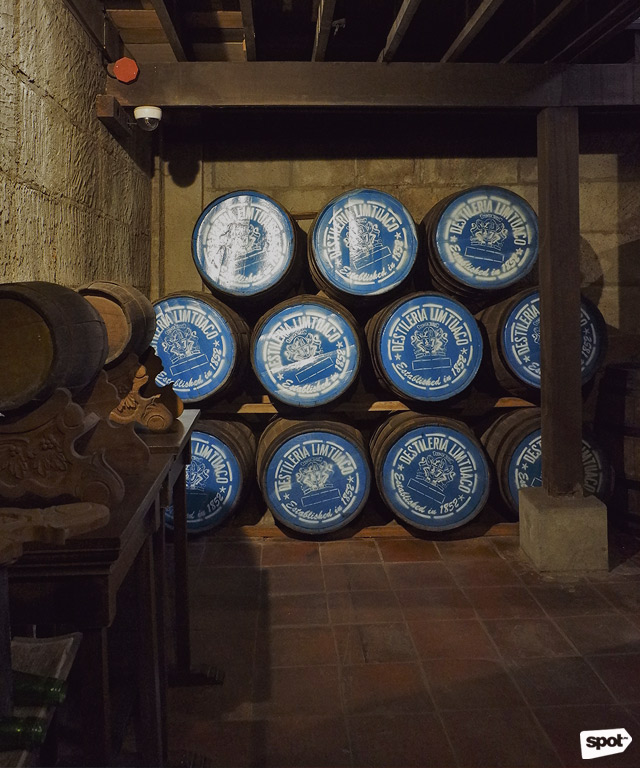 A new addition to the list of must-visit places in the Walled City is Destileria Limtuaco Museum. It's a curious repository of the country's oldest distillery, the brand behind Manille Liqueur Calamansi and White Castle Whiskey (ask your titos about the latter). The adobe structure serves as a perfect setting for all their many liquor-making paraphernalia, most of which are decades-old. Entrance fee is P100, but if you want to do a tasting of the products by the distillery, you may top that up with another P100.
ADVERTISEMENT - CONTINUE READING BELOW
There's also the National Commission for Culture and the Arts (NCCA) Gallery on Gen. Luna Street. The gallery aims to help up-and-coming Pinoy artists by providing a venue where they can showcase their works. It's open daily from 9 a.m. to 6 p.m. and entrance is free.
ADVERTISEMENT - CONTINUE READING BELOW
If you need only one reason to head to Intramuros (because you've already done all that sightseeing), make it the Sky Deck View Bar in Bayleaf Hotel. The al fresco restaurant has a breathtaking view of the Manila sunset, and as dusk creeps in, you'll be treated to a panorama of the gorgeously lit Manila skyline. Buffet dinner (P800 per person) is available on Fridays and Saturdays, while an a la carte menu is on hand daily (prepare P500 per person). It's best to make reservations if you want to snag a table.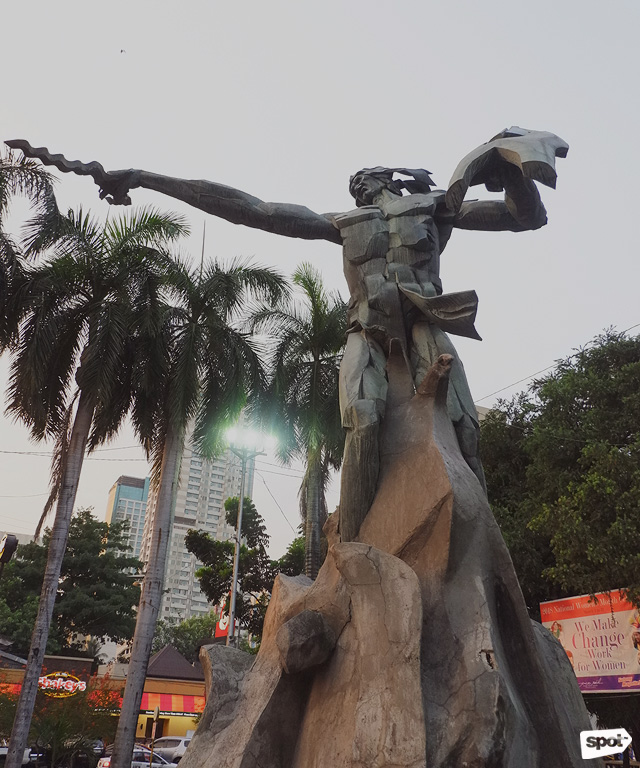 ADVERTISEMENT - CONTINUE READING BELOW
Manila City may not be as initially enticing as the other cosmopolitan destinations in the Metro. In its many corners are glimpses of realities that may be a bit shocking to those who have never set foot in this neighborhood. But don't be quick to dismiss it; this city is more than meets the eye.