Weekend Escape: Harvest Hotel in Cabanatuan, Nueva Ecija
A relaxing getaway in the rice capital of the Philippines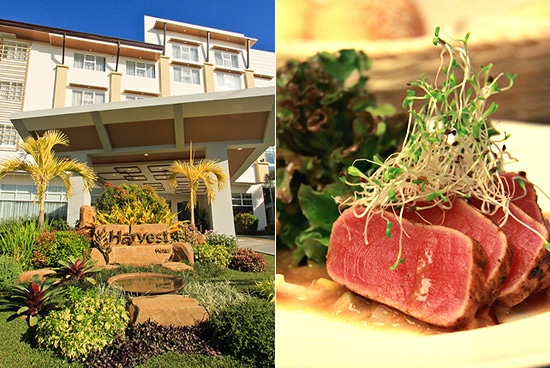 (SPOT.ph) Summer vacation may be over for some, but that doesn't mean you can't make an excuse to go on a weekend getaway—it's a good way to destress and explore different parts of the country. Admit it, when you plan a weekend getaway, you think: Baguio, or Subic, or Tagaytay. Probably because they're so accessible and are tried-and-tested vacation spots.
ADVERTISEMENT - CONTINUE READING BELOW
CONTINUE READING BELOW
Recommended Videos
But what about paying a visit to a humble province like Nueva Ecija? It's the rice capital of the Philippines, after all! Plus they're known for their delicious longganisa and rich carabao's milk. Now that's a reason to make a leisurely stopover in the city of Cabanatuan while on your way up to the mountains or to the beach for surfing. And a good place for a pit stop is Harvest Hotel, the first full-service hotel located at the heart of the city.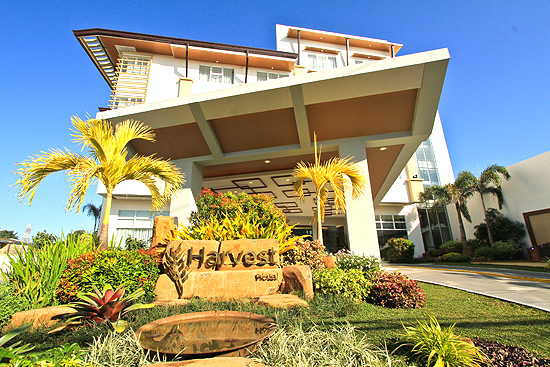 ADVERTISEMENT - CONTINUE READING BELOW
It's all about the locals here—even their furnishings are locally made, as well as the beautiful canvas paintings that you'll see as soon as you enter the rooms. In fact, the hotel is actually for the locals—it gave many of them career opportunities. "We wanted to put up an establishment the locals will be proud of," says Atchoo Ilagan, owner of Harvest Hotel.
But that doesn't mean tourists aren't welcome here. Cabanatuan City has always been the center of trade in Central Luzon, the economic heart of the province. In fact, it serves as a second home to executives and top managers from Manila and other countries—and now, there's a hotel where they can hold their meetings and stay in that satisfies the Manila standard.
A total of 81 rooms with either a city view or a pool view, including classic and loft suites make up the 8,000-square meter area, along with an all-day dining restaurant and cafe, a fitness center, swimming pool, ballroom, function rooms, business center, and a boutique.
ADVERTISEMENT - CONTINUE READING BELOW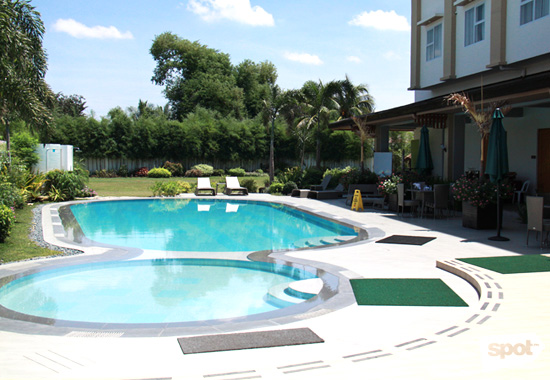 Swimming pool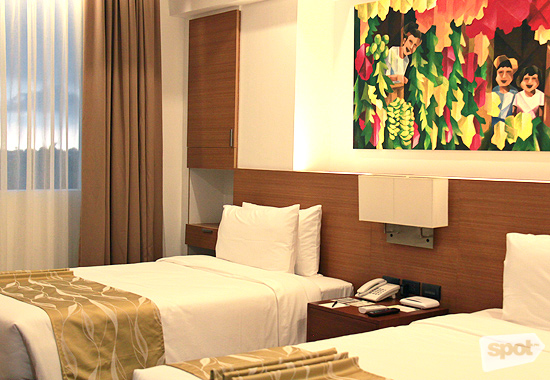 ADVERTISEMENT - CONTINUE READING BELOW
Standard Twin Room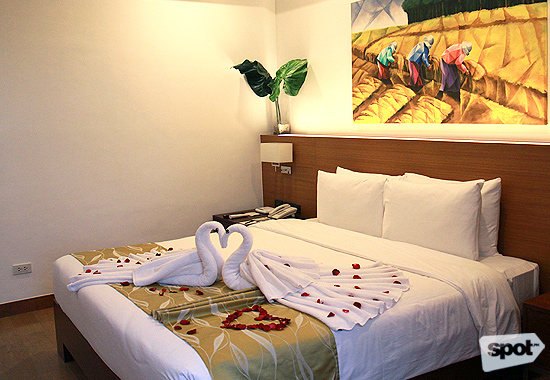 Honeymoon Suite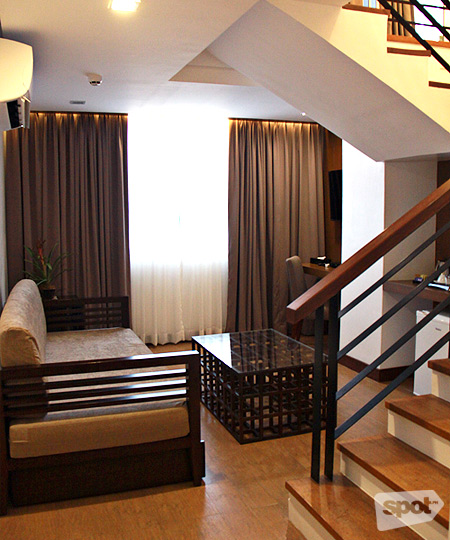 ADVERTISEMENT - CONTINUE READING BELOW
Loft Suite 1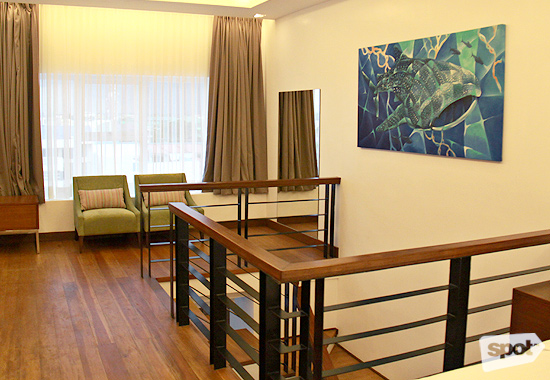 Loft Suite 1 second level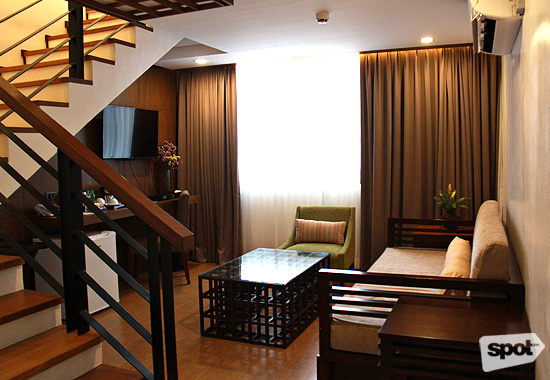 ADVERTISEMENT - CONTINUE READING BELOW
Loft Suite 2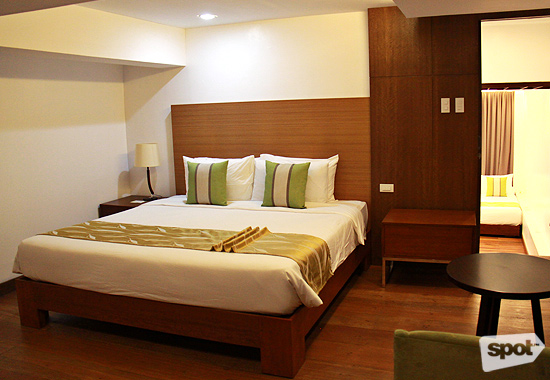 Loft Suite 2 third level
Harvest Hotel also takes pride in their all-day dining restaurant and cafe, where they serve beautiful and lipsmacking dishes that keep the locals coming back. From serving only Filipino cuisine and Cabanatuan specialties, Chef Lester Marc Bergado decided to bring in international dishes as well. "We want the locals to experience Manila dining right in their hometowns," Chef Lester added.
ADVERTISEMENT - CONTINUE READING BELOW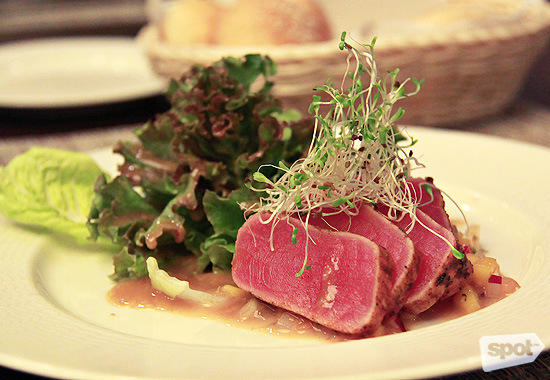 Petite Salad and Blackened Tuna with Fresh Fruit Salsa and Sesame Vinaigrette
The Blackened Tuna dish is Chef Lester's personal favorite with ingredients sourced all the way from Davao. The perfectly seared tuna slices are served with Petite Salad with sesame vinaigrette—an explosion of flavors care of the fresh fruit salsa with mangoes and apple bits on the side.
ADVERTISEMENT - CONTINUE READING BELOW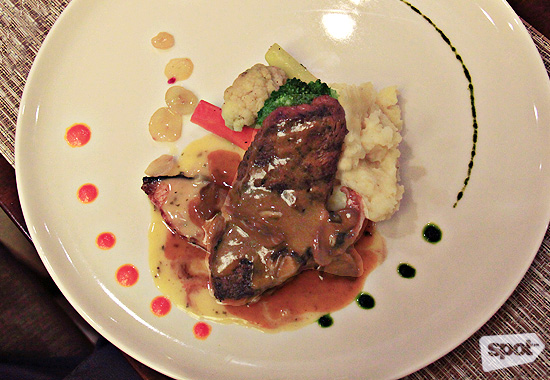 Duo of Grilled U.S. Angus Beef with wild mushroom sauce and Salmon Fillet in Grape Butter Jus served with Mashed Potato and Jardiniere Vegetables
This surf and turf dish stole the spotlight the moment it was served at the table. The ingredients are all imported from the U.S. "The locals keep coming back for this dish because of the quality of the ingredients," explains Chef Lester.
ADVERTISEMENT - CONTINUE READING BELOW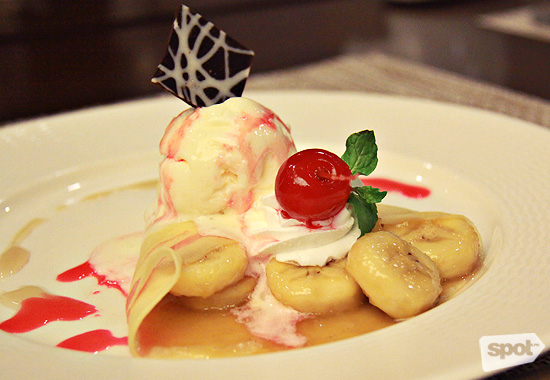 Banana Flambe in Crepe topped with Vanilla Ice Cream
Dessert came in the form of a paper-thin pancake wrapped around banana slices, and topped with a scoop of vanilla ice cream and a swirl of whipped cream with a cherry on top—a sweet way to cap off rounds of scrumptious dishes and sate anyone's sweet tooth.
ADVERTISEMENT - CONTINUE READING BELOW
Harvest Hotel is located at 1179 Pio del Pilar Street, Nueva Ecija, Cabanatuan City. For inquiries, contact (044)950-8888, (044)950-9999, 0917-539-6125, or e-mail info@theharvesthotel.com. You can also visit their website.
Load More Stories