10 Places in the Philippines Where You Can Volunteer
Everyone can be a hero!
(SPOT.ph) With the recent #ShakeDrill, there's been a rise in interest in humanitarian work. From disaster preparedness to infrastructure development and run-of-the-mill community service, concerned citizens are looking for ways to do more for their fellow countrymen.
However, those who have little to no experience in volunteer work may be under the (misguided) impression that they are not equipped to help.
Fortunately, there's something for everyone! Whether you're an introvert who enjoys air-conditioned office work or a social butterfly who doesn't mind getting your hands dirty—or anything in between—you can serve your community.
Here's a list of reputable organizations around the Philippines that welcome volunteers.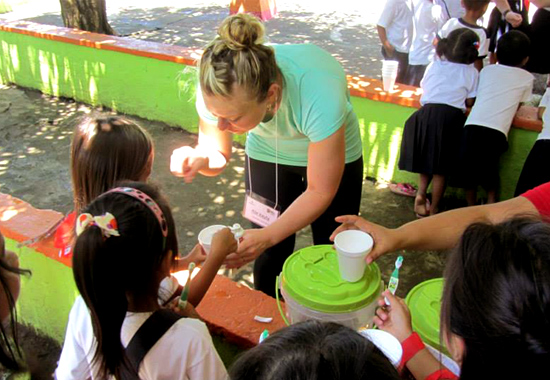 Food for the Hungry
Address: Unit 1401 Dasma Corporate Center, #321 Dasmariñas Street, Binondo, Manila
Contact: 247-4186
www.fhphilippines.org
Established in 1978, the Philippine branch of Food for the Hungry started as a response to the local influx of Vietnam War refugees. They've since refocused their efforts to serving those in the urban slums of Manila.
ADVERTISEMENT - CONTINUE READING BELOW
What they do: Provide nutrition and education programs to lift communities out of poverty
How you can help: Be an after-school tutor for kids ages seven to 13 years old
Who should apply: Aspiring or retired teachers, college or older high school students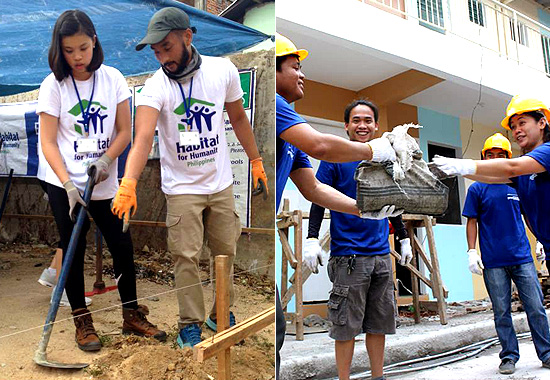 CONTINUE READING BELOW
Recommended Videos
Habitat for Humanity
Address: 5/F 111 Paseo de Roxas, Makati City
Contact: 846-2177
www.habitat.org.ph
In the past 26 years, the lives of over 100,000 families have been changed for the better by Habitat for Humanity. Notably, they've also helped Filipinos get involved in their communities, mobilizing over 130,000 volunteers to contribute to the vision of "a world where everyone has a decent place to live."
What they do: Build, advocate for, preserve, and restore shelter for those in need
How you can help: Volunteer at a construction site for homes or communal facilities
Who should apply: Small groups of friends, corporate teams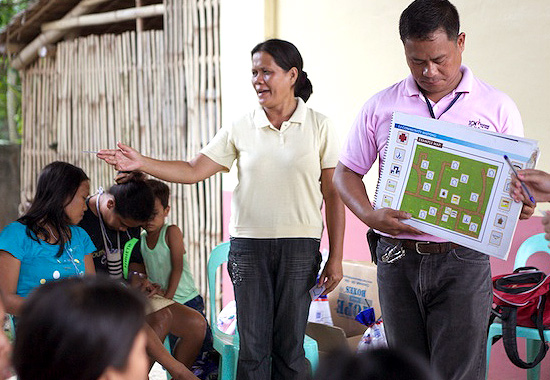 ADVERTISEMENT - CONTINUE READING BELOW
International Care Ministries (ICM)
Address: Unit 3203 Antel Global Corporate Center, Julia Vargas Avenue, Pasig City
Contact: 571-6975
www.caremin.com
ICM started when a Singaporean living in Hong Kong visited the Visayas and was shocked by the poverty in Philippine slums. Now, 23 years later, ICM serves 100,000 rural and urban Filipino families who are living on less than P25 per day.
What they do: Serve people in need through value, health, and livelihood training
How you can help: Work behind the scenes in an office setting
Who should apply: Undergrads and post-grads interested in research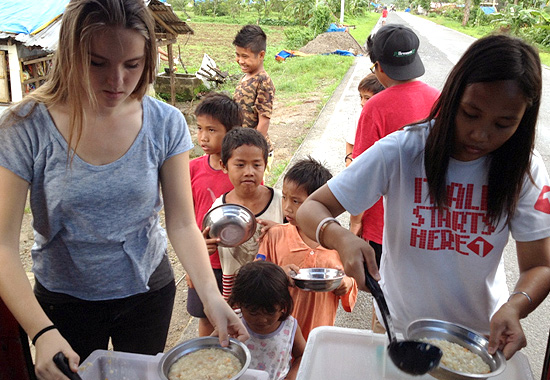 Kids International Ministries (KIM)
Address: #3.5 Sitio Dilain, Valley Golf, Cainta, Rizal
Contact: 658-4820
www.kidsim.org
It started out as a children's home in Cainta in 2005. Ten years later, KIM is now a multi-faceted organization that runs schools, clinics, shelters, and a disaster relief program all over the country.
What they do: Provide food, housing, and education to children in need
ADVERTISEMENT - CONTINUE READING BELOW
How you can help: Serve nutritious food to kids at the twice-daily feeding programs
Who should apply: Families (there are no age requirements or special skills needed)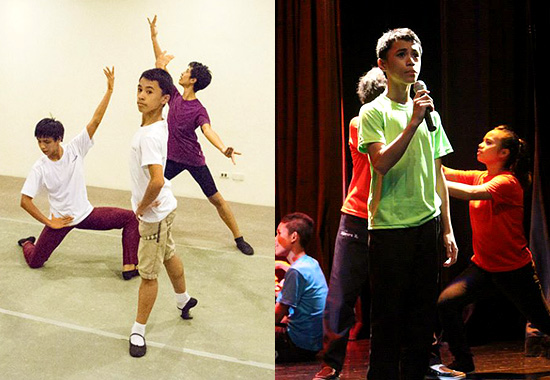 Tuloy Sa Don Bosco Street Children Village
Address: Alabang-Zapote Road corner San Jose Village Alabang, Muntinlupa City
Contact: 775-0484
www.tuloyfoundation.org
Inspired by Saint John Bosco who served underprivileged boys in the 1800s, Father Rocky Evangelista founded Tuloy Foundation in 1993. Since then, what started as a 10-volunteer organization has grown to help 10,000 at-risk Filipino children.
What they do: Keep children off the street through education and livelihood training
How you can help: Share your vocational skills to prepare students for employment
Who should apply: College orgs, companies, skilled professionals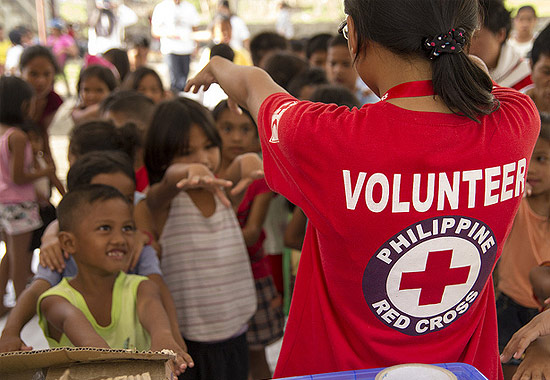 ADVERTISEMENT - CONTINUE READING BELOW
Philippine Red Cross
Address: G/F PRC Building, Bonifacio Drive, Port Area, Manila
Contact: 524-2101
www.redcross.org.ph
At the core of the Red Cross are the fundamental principles of humanity, impartiality, and voluntary service. With the help of Apolinario Mabini, the Red Cross has had a Philippine presence since 1899. However, it wasn't until 1947 that the Philippine Red Cross was instituted by President Manuel Roxas.
What they do: Provide life-saving services to vulnerable Filipinos
How you can help: Join your barangay's Red Cross 143 program to become trained in disaster preparedness specific to your community
Who should apply: Healthy people who don't mind being active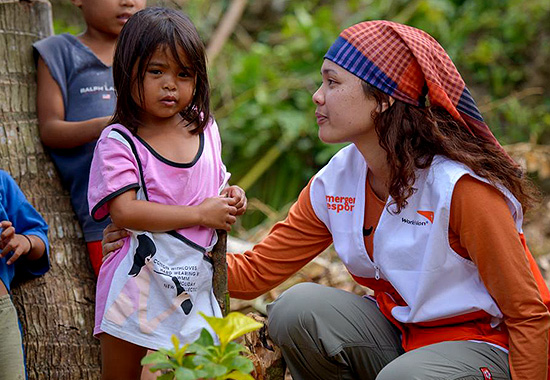 World Vision Philippines
Address: 389 Quezon Avenue corner West 6th Street, West Triangle, Quezon City
Contact: 374-7618
www.worldvision.org.ph
World Vision has helped around 100,000 children nationwide, through education, sponsorship, and disaster relief programs. Back in 1957, the organization started out by donating musical instruments and textbooks to an orphanage near Iloilo.
ADVERTISEMENT - CONTINUE READING BELOW
What they do: Serve the poor and vulnerable through emergency response and sustainable development
How you can help: Advocate for government policies that support children's rights
Who should apply: Law students, writers, active users of social media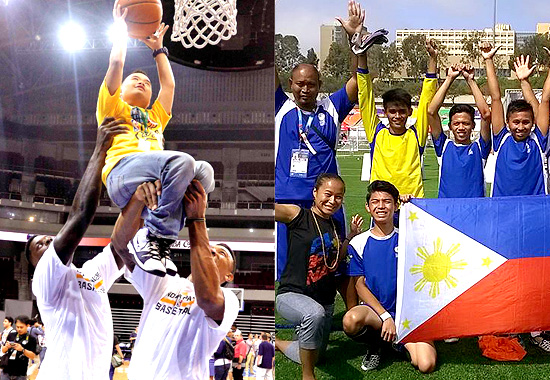 Special Olympics
Address: Room 134 U.P. Alumni Center, Magsaysay Avenue, UP Diliman, Quezon City
Contact: 926-6947
www.sophilippines.org
The most recent Special Olympics games were held in July, with our representative athletes doing the country proud. Founded in 1968, Special Olympics is a movement present in 170 countries, including the Philippines. About 3.5 million athletes with intellectual disability compete in their programs.
What they do: Empower individuals with intellectual disability through sports
How you can help: Volunteer as a trainer, coach, or chaperone
Who should apply: Athletes, sports enthusiasts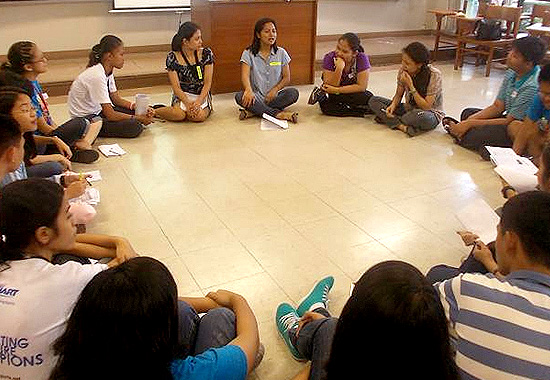 ADVERTISEMENT - CONTINUE READING BELOW
Pathways for Higher Education
Address: Room 105, CCS Building, Ateneo de Manila, Katipunan Avenue, Quezon City
Contact: 426-6001
www.ateneo.edu/socdev/pathways
The idea for Pathways was born in an Ateneo philosophy class in October 2000. Since then, volunteers have helped numerous public high school students transition into elite universities through advanced academic courses and enrichment workshops.
What they do: Nurture talented but underprivileged high school students to become successful in and after college
How you can help: Teach an intensive summer school course
Who should apply: Educators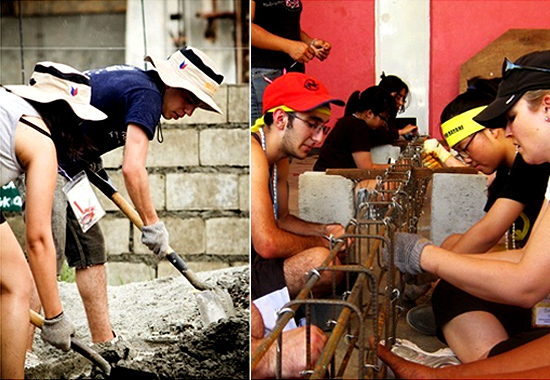 Gawad Kalinga
Address: 212 Haig Street, Barangay Daang-Bakal, Mandaluyong City
Contact: 533-2217
www.gk1world.com/home
GK's roots can be traced back to 1994, when the founders began working in one of the Philippines' largest slums. The organization was formally established in 2003, and has worked with over 2,000 communities. They also have a presence in Cambodia, Indonesia, and Papua New Guinea.
What they do: Transform impoverished communities through presence and values formation
ADVERTISEMENT - CONTINUE READING BELOW
How you can help: Immerse yourself in a community; live and work alongside the people you're helping
Who should apply: Students, travelers, those in-between jobs
Photo by Pauline Lacanilao (Kids International Ministries) and from the establishments' official websites and Facebook pages
---
Help us make Spot.ph better!
Take the short survey
Load More Stories