Neighborhood Guide: Escolta
Take a tour around one of the oldest streets in the country.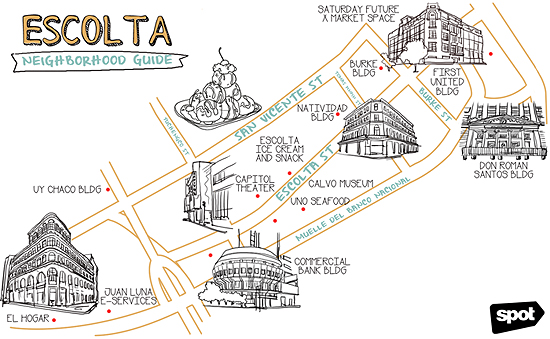 (SPOT.ph) Calle Escolta is a place filled with history. It was where the British commander-in-chief and other government officials used to pass when they were escorted on their way to Intramuros, back in the 1760s Occupation of Manila. Thus, its name "Escolta," derived from the Spanish word which means "to escort." Escolta was the premier business and commercial center of Manila from the 1800s up to the late 1990s.
ADVERTISEMENT - CONTINUE READING BELOW
In recent years, thanks to organizations like the Heritage Conservation Society-Youth which regularly holds the #selfiEscolta street festival and tours, and artist group 98B which spearheads the Saturday x Future Market and artist exhibitions, Calle Escolta is once again becoming a place worth checking out again and again (just ask The New York Times).
Also read:
Where to Go in Manila, according to The New York Times
10 Reasons to Revisit the Calvo Museum in Escolta
A Tour Around Escolta Courtesy of 98B
Architectural Gems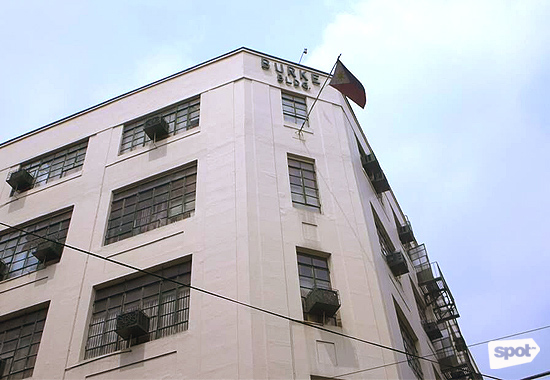 ADVERTISEMENT - CONTINUE READING BELOW
Burke Building
Named after William J. Burke, the building was built in the 1920s and designed by maestro de obras and pioneer architect Tomas Arguelles. The Burke Building is actually the site of the very first elevator in the Philippines. Notable tenants who held offices here include Fernando Poe Jr. as well as Joseph Estrada, back in the day when both were still in showbiz.
The original owner of the building, William J. Burke, was a cardiologist and philanthropist. In 1993, David Street, one of the side streets perpendicular to Calle Escolta, was renamed William J. Burke Street in his memory.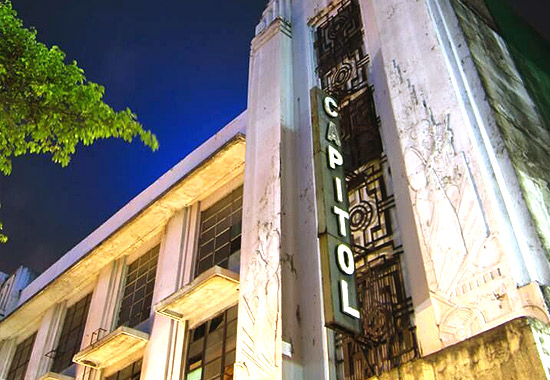 ADVERTISEMENT - CONTINUE READING BELOW
Capitol Theater
The Capitol Theater, built in 1935, was designed in the Art Deco style by National Artist for Architecture Juan Nakpil. It is 1,200 square meters big and has 800 seats—bigger than the IMAX theaters we have in Metro Manila today!
The facade of the building features bas-reliefs or carvings designed by Italian sculptor Francesco Riccardo Monti. The Muse of Tragedy adorns the building's left façade, while The Muse of Comedy stands on the right.
There once was a mural at the lobby of the theater called "Rising Philippines" done by National Artists for Painting Victorio Edades, Galo Ocampo, and Botong Francisco. Unfortunately, it was destroyed during the Battle of Manila in 1945.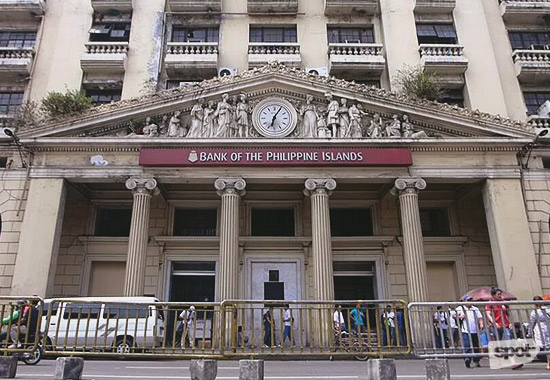 ADVERTISEMENT - CONTINUE READING BELOW
Don Roman Santos Building
This building is currently known as the BPI Plaza Sta. Cruz branch, but it was originally occupied by Monte de Piedad, the very first savings bank in the Philippines. The original structure was built in 1894 and designed by Juan Hervas.
The current structure is an expansion of the original, designed by Andres Luna de San Pedro in 1937 in the Neoclassical style. During World War II, it became a Red Cross Hospital. In 1952, it was turned into the headquarters of Prudential Bank. It was around this time that the building was officially named after Prudential Life's founder, Don Roman Santos.
ADVERTISEMENT - CONTINUE READING BELOW
El Hogar
The El Hogar building, inaugurated in 1914, was designed by Architect Ramon Irrureta Goyena and Francisco Perez Muñoz. It is of the Beaux Arts style, characterized as a "lavish mix of reliefs and sculptures while molding the surfaces," which is evident between its arches.
Spanish Count Don Antonio Melian commissioned to have it built. Don Antonio also founded the El Hogar Filipino Building and Loan Association, which helped fund the construction of prominent buildings like the Metropolitan Theater and the Crystal Arcade.
What made El Hogar famous was the love story behind it. The story goes that El Hogar was Antonio Melian's wedding gift to his wife, Margarita Zobel de Ayala, one of the matriarchs of the Zobel de Ayala clan. Their initials can actually be found in the staircase. Aside from housing the loan association, the French and Belgian foreign consulates held offices here in 1925.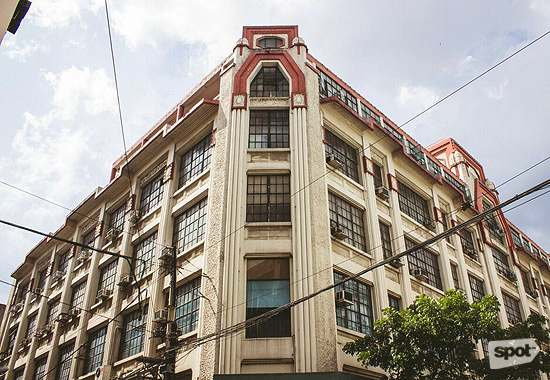 ADVERTISEMENT - CONTINUE READING BELOW
First United Building
The First United Building was built in 1928, and designed by Andres Luna de San Pedro in the Art Deco style. During the Spanish colonial period, it housed the Manila Post Office. It was originally known as the Perez-Samanillo Building before it was acquired by the First United Building Corporation in 1968. Before World War II, the foreign consulates of France and Panama were also located here.
The First United Building was the site of the Berg's Department Store, while celebrities like Nora Aunor and Dolphy held offices in the building. When the young Imelda Marcos worked at the Lyric Music Store located there, she used to stand by the entrance and sing to attract customers.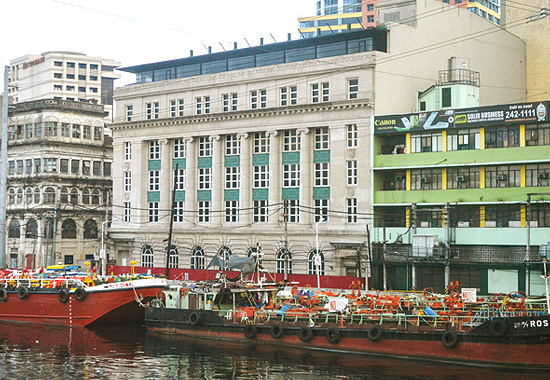 ADVERTISEMENT - CONTINUE READING BELOW
Juan Luna E-Services Building
Built in 1922, the building was originally called the First National City Bank of New York, which is now known as Citibank. This building was designed in the Neoclassical style, with Ionic columns. In 1969, the building's interiors were renovated following a design by National Artist Leandro V. Locsin, who is also the architect of Cultural Center of the Philippines and other key landmarks in the Philippines.
A new owner had the building restored and renovated to become a mixed-use commercial building. It's a good example of adaptive reuse; it now has a food court on the ground floor and office spaces on the upper floors.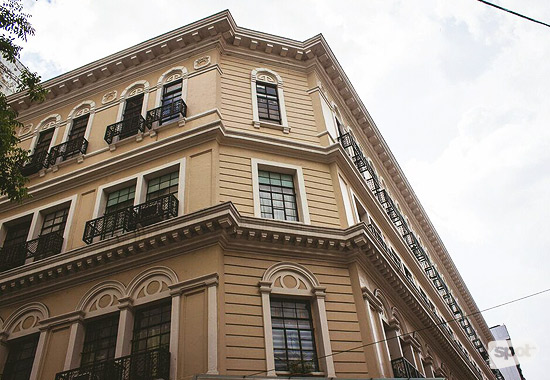 ADVERTISEMENT - CONTINUE READING BELOW
Natividad Building
The Natividad Building is currently called the Teoff Center but it is also known as the Gaches Building, named after Samuel F. Gaches. It used to be the site of the Insurance Commission and headquarters of the Philippine Education Company, the largest book firm in the Philippines and the largest American company in Southeast Asia in the 1930s. It is one of the more modern concrete buildings in pre-war Escolta.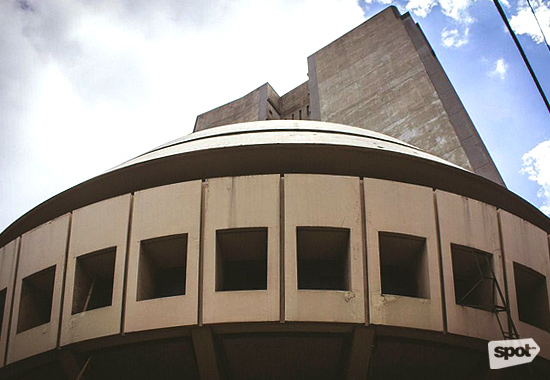 ADVERTISEMENT - CONTINUE READING BELOW
Commercial Bank and Trust Company Building
This building may look like a spaceship, but it was actually the old headquarters of the Commercial Bank and Trust Company building, designed by Architect Jose Maria Zaragoza. The bank was acquired by the Bank of the Philippine Islands in 1981, so the building is presently known as the BPI Escolta branch.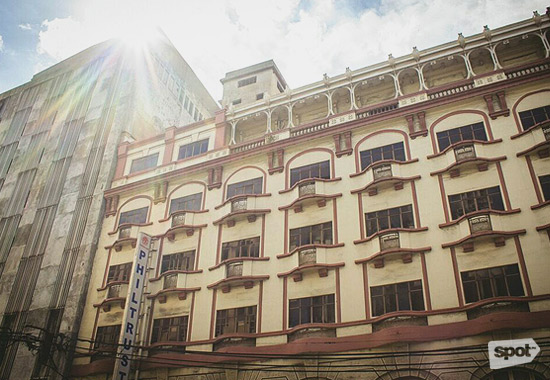 ADVERTISEMENT - CONTINUE READING BELOW
Uy Chaco Building
The most famous example of Art Nouveau is the Uy Chaco Building in Binondo, Manila, erected in 1914 and designed by American architect Samuel E. Rowell for Mariano Uy Chaco, a Chinese hardware businessman. This six-story structure is said to be the first "skyscraper" in Manila. If you look closely, the building is dominated by a massive turret, with the fish scale-like dome on top, which overlooks the junction of Plaza Cervantes and Paredes Street. There even used to be a clock on top of the turret but it was lost after World War II.
Artist Hangouts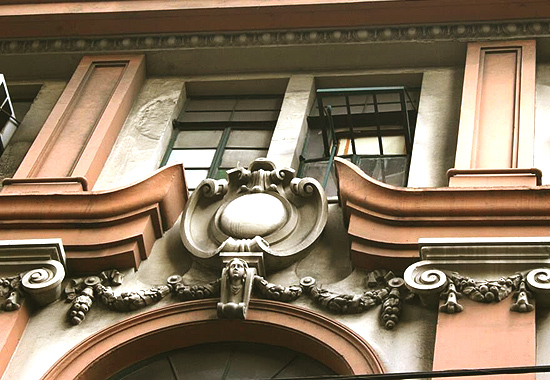 ADVERTISEMENT - CONTINUE READING BELOW
Calvo Museum
226 Calle Escolta
Contact: 241-4762, 241-4578
Open 9 a.m. to 5 p.m. (Monday to Friday) and 9 a.m. to 12 p.m. (Saturday)
Entrance fees: P50 and P20 (students)
If you want to know what Old Manila was like, all you have to do is visit the Calvo Museum. Not only is the building itself a heritage piece (it was built in 1938 and was the first office of GMA Network), it also houses a museum dedicated to all things Old Manila. Some vintage finds here include old newspapers, printed advertisements, music sheets, movie posters, Carnaval de Manila postcards, and bottles.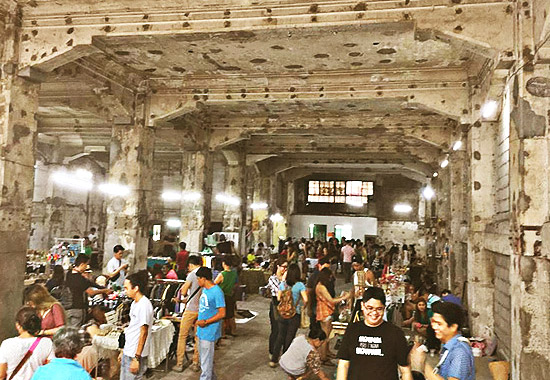 ADVERTISEMENT - CONTINUE READING BELOW
Saturday x Future Market Space
G/F First United Building, 413 Calle Escolta
Contact: 0917-831-1943; hello@98-B.org
FB: facebook.com/98Bcollaboratory
The big, empty space that looks like the garage of the First United Building has been transformed in recent years as a creative hub.
This is where the monthly Saturday x Future Market is held, as well as exhibitions by artist group 98B COLLABoratory. In this pop-up bazaar held every Saturday, you can buy artists' works like paintings, handmade crafts, accessories, as well as second-hand clothes and trinkets. The bazaar scene in On the Wings Of Love was also shot here!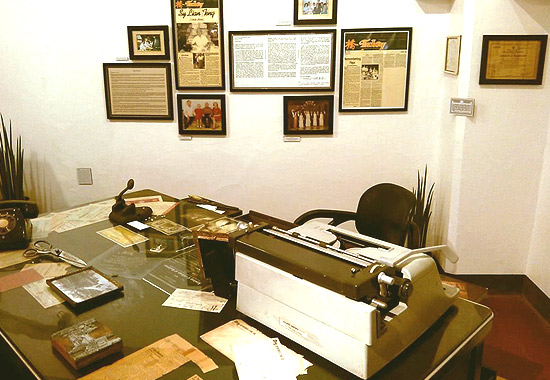 ADVERTISEMENT - CONTINUE READING BELOW
First United Building Community Museum
Mezzanine First United Building, 413 Calle Escolta
Contact: 241-5150
Open from 9 a.m. to 5 p.m. (Monday to Saturday)
Entrance fee: P50
FB: facebook.com/EscoltaOfficial
The community museum located in the First United Building contains the preserved possessions and other memorabilia of Sy Lian Teng, one of Escolta's esteemed entrepreneurs. His adding machines, telephones, refrigerator, and desk can be viewed here. Old receipts, documents, and photos are also displayed in the museum, which shows how Escolta has evolved throughout the years.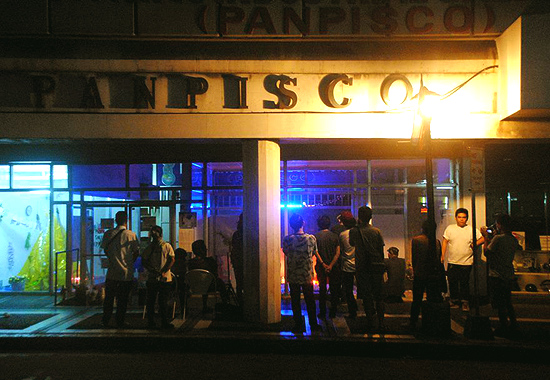 ADVERTISEMENT - CONTINUE READING BELOW
PAN ///
G/F Panpisco Building, 243 Calle Escolta
Contact: 0917-831-1943; hello@98-B.org
98-b.org/pan-projects
In 2014, artist group 98B COLLABoratory and Panpisco Sales Inc. initiated a project space called PAN /// using the old storefront of Pan Pacific Industrial Sales Co., Inc., a company that sells personal protective equipment. They now use this space for exhibitions where guests can check out visual displays and performance art from both local and international artists.
Food Stops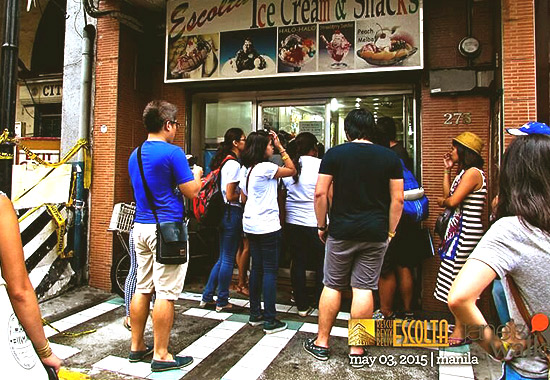 ADVERTISEMENT - CONTINUE READING BELOW
Escolta Ice Cream and Snacks
275 Calle Escolta
Contact: 243-1221 and 244-7763
Open from 8:30 a.m. to 8:30 p.m. (Monday to Friday), 11 a.m. to 8 p.m. (Saturday), and 11 a.m. to 7 p.m. (Sunday)
bigscoop.com.ph
Also known as Big Scoop Ice Cream, the Escolta branch opened in 2009 and has since become a huge hit among the residents and office workers in the area. They serve value meals (P165) which come with rice, vegetables, iced tea, and one scoop of ice cream in any flavor. Some of their bestseller value meals are Hamburger Steak, Roast Pork Loin, Calamares, Fried Chicken, and Boneless Pork Chop. You can also choose among over 30 flavors of their ice cream (P30 per scoop, P45 for a big scoop), including Mango Royale, avocado, Chocolate Cashew, buko pandan, and more.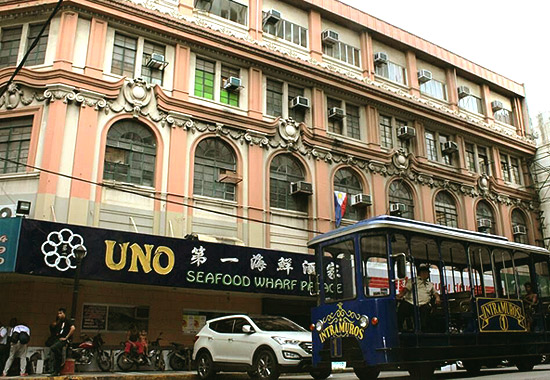 ADVERTISEMENT - CONTINUE READING BELOW
UNO Seafood Wharf Place
270 Calle Escolta
Contact: 232-1060 and 232-1059
Open daily from 11 a.m. to 2:30 p.m. and 5:30 p.m. to 11 p.m.
If you don't want to walk the extra mile to Binondo for Chinese food, UNO Seafood Wharf Place is your best bet. They serve dishes like Soy Pigeon (P400), Fried Taro Prawns (P650), Fookien Fried Oyster Cake (P300), Fish head with bean curd in XO sauce (P300), as well as various types of dim sum like Ham Sui Gok and Fried Taro Puffs (P75 to 90).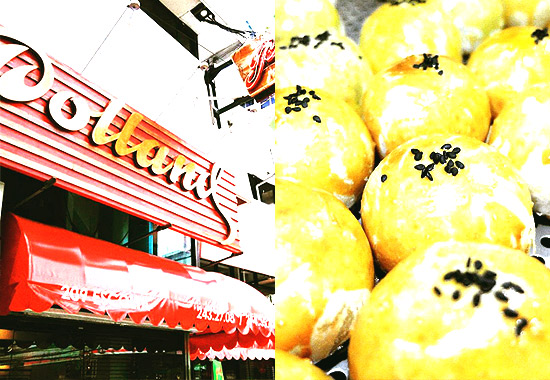 ADVERTISEMENT - CONTINUE READING BELOW
Polland Hopia Café
209 Calle Escolta corner Yuchengco Street
Contact: 243-2708 and 244-3547
Open from 7 a.m. to 7 p.m. (Monday to Saturday)
pollandhopia.com
Established in 1966, Polland's Escolta branch was among the first to be set up by the popular hopia brand. Aside from hopia (Mongo, Hapon, Kondol, and more), they also sell Jumbo Siopao (P50), Machang (P85), Cuapao (P80), and Fresh Chinese Lumpia (P70).
Also read:
Where to Go in Manila, according to The New York Times
10 Reasons to Revisit the Calvo Museum in Escolta
A Tour Around Escolta Courtesy of 98B
Photos by Hans Madula (El Hogar, First United Building, Natividad, Uy Chaco Building); and Kat Candelaria (Burke Building, Don Roman); from the Facebook page of Polland Hopia Cafe; and from the SPOT archives
Load More Stories