10 Art Things You Can Do for Free This Weekend
The best things in life don't have a price.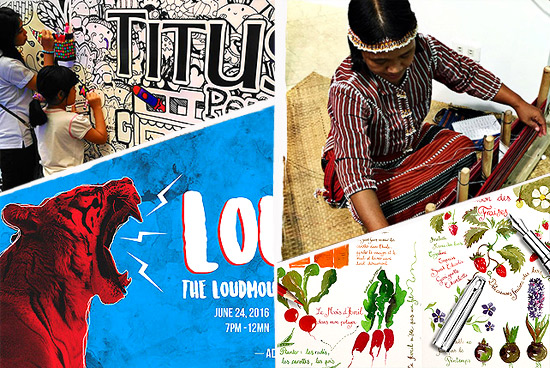 (SPOT.ph) Art is often regarded as something that's rather unapproachable. For one thing, museum entrance fees don't always come cheap. But as Robin Williams (as John Keating) said in Dead Poets Society, "...poetry, beauty, romance, love, these are what we stay alive for."
Here are some things you can do this weekend to spark that passion for the arts in your heart. Best of all, they won't cost you anything.
ADVERTISEMENT - CONTINUE READING BELOW
CONTINUE READING BELOW
Recommended Videos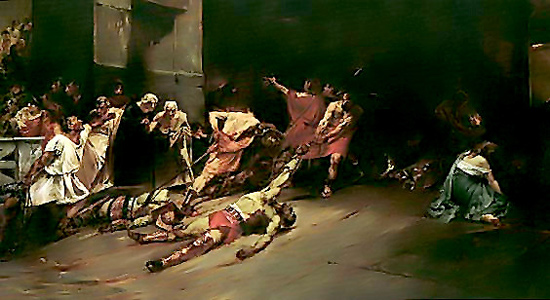 Take a photo in front of the "Spoliarium."
You can visit the National Museum of the Philippines for free for the whole month of June. This is in commemoration of Independence Day which was on June 12, as well as the birth anniversary of national hero Jose Rizal on June 19.
The National Museum of the Philippines is at P. Burgos Street, Manila; open from 10 a.m. to 5 p.m. (Tuesday to Sunday). Read more about National Museum's promo.
ADVERTISEMENT - CONTINUE READING BELOW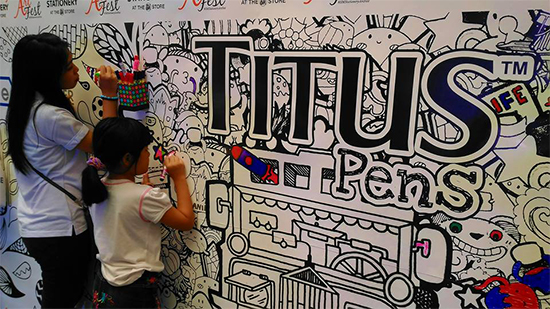 Photo from Titus Pens' Facebook page
Doodle to your heart's content.
Rizal Park in Manila is the chosen venue for Arts in Public Spaces, a series of free art activities to be held every weekend until July 10. This coming weekend will feature doodle art—doodle away on a doodle art wall from 1 p.m. to 6 p.m.; join one-hour doodling tutorial sessions at 3 p.m., 4 p.m., and 5 p.m. Activities will be held at the Binhi ng Kalayaan.
ADVERTISEMENT - CONTINUE READING BELOW
Rizal Park is at Roxas Boulevard, Ermita, Manila. Read more about Arts in Public Spaces.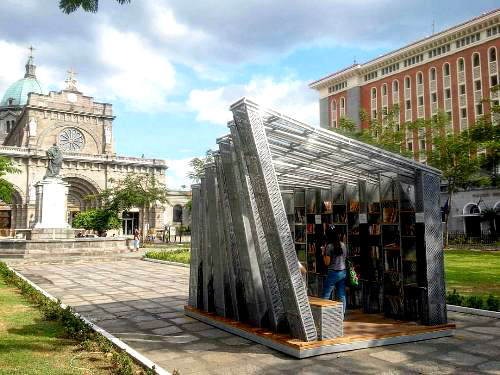 Photo from The Book Stop Project
Swap books with a stranger.
The popular pop-up library The Book Stop can be found right in front of the majestic Manila Cathedral in Intramuros, Manila. Exchange books or ideas with fellow book lovers or listen to poetry readings.
ADVERTISEMENT - CONTINUE READING BELOW
The Book Stop is at Plaza Roma, Intramuros from May 14 to July 8. Read more about The Book Stop.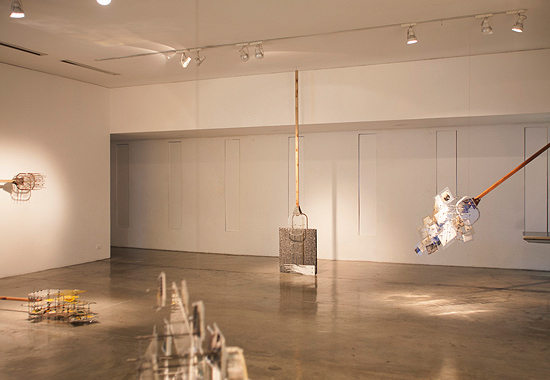 Photo from Silverlens website
See floating oars.
When artist Eric Zamuco stumbled upon a number of airplane windows at a junk shop in 2002, he knew that he could create art out of them. Now, these combinations of airplane windows and wooden handles have been given new purpose and dubbed oars. His works of art, like the oars, allow him to continue his journey in search for a home.
ADVERTISEMENT - CONTINUE READING BELOW
Visible Currents runs until July 2. Silverlens is at 2/F YMC Building 2, 2320 Don Chino Roces Avenue Extension, Makati City. Read more about Visible Currents.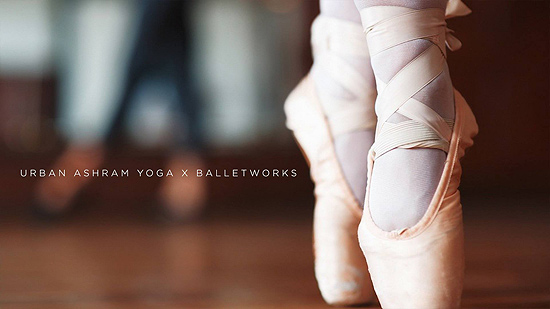 Try out classical ballet.
Dance and movement studio Battleworks is thrilled to share their love for dance and wellness through a series of free-for-all ballet classes at Urban Ashram Yoga from June 24 to 27.
ADVERTISEMENT - CONTINUE READING BELOW
Urban Ashram Yoga is at 3/F Brixton Building, Brixton Street, Kapitolyo, Pasig City. For more information, visit Ballet Open House' Facebook event page.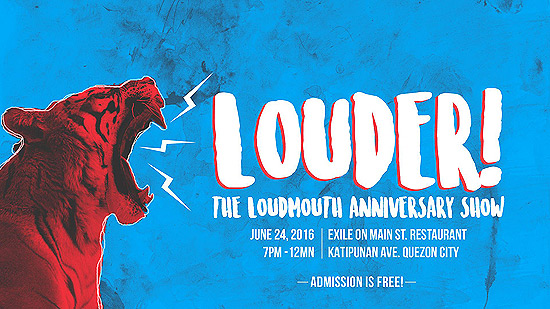 Open your ears to fresh poetry from across the globe.
The Loudmouth Collective, an organization of musicians, poets, and art enthusiasts based in Metro Manila, celebrates its first anniversary with a free show on June 24, 7 p.m. at Exile on Main St. Aside from the Loudmouth Poets, there will be guest performers from local poetry groups like White Wall Poetry and The Ampersand Literature and Art Folio, as well as a Northern Irish poet from London, Cat Brogan.
ADVERTISEMENT - CONTINUE READING BELOW
Exile on Main St. is at Unit H, 299 Katipunan Avenue, Loyola Heights, Quezon City. For more information, visit Louder: The Loudmouth Anniversary Show's Facebook event page.

Attend a book launch.
Art+ Magazine will launch its first coloring book In Bloom: A Coloring Book of Juvenal Sansó's Floral Sketches on June 25, 3 p.m. at Fully Book in Bonifacio High Street. Attendees can purchase signed editions of the book by Filipino artist Juvenal Sansó, but if you're scrimping, you can just leaf through the pages.
ADVERTISEMENT - CONTINUE READING BELOW
Fully Booked is at B6 Bonifacio High Street, Bonifacio Global City, Taguig City. For more information, visit the event page.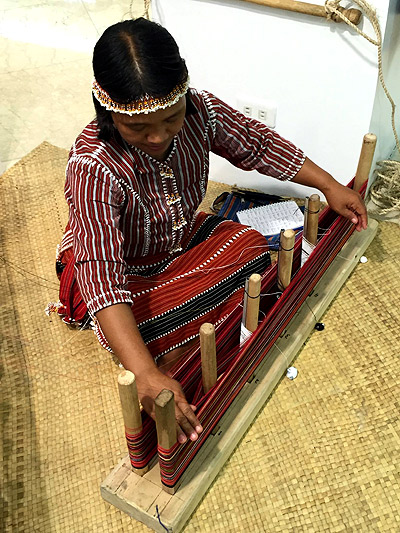 Photo by Archie Jane Diamante, NCCA
Celebrate Philippine culture through traditional weaving.
The National Commission for Culture and the Arts presents the country's finest fabrics made by weavers from the Mountain Province, Samar, Davao, and other Philippine provinces through the Culture and Art Exhibition at Rustan's Makati and Shangri-La Plaza. There are also crafts demonstrations for the traditional Tikog mats and Bagobo beads until June 26.
ADVERTISEMENT - CONTINUE READING BELOW
Rustan's Makati is at Courtyard Drive corner Ayala Avenue, Makati City. Rustan's Shangri-La Plaza is at EDSA corner Shaw Boulevard, Mandaluyong City.
Watch spoken word performances online.
If you can't be bothered to spend for a cab, you can just stay in the comforts of your home and stream videos of your favorite spoken word artists. For the uninformed, spoken word is an oral art that focuses on theatrical presentation of a poem or a story. It's quite different from page poetry, which takes into consideration the spaces, punctuations, and even indention on the paper. You can check out videos of local collectives such as LIRA, the organization of poets writing in Filipino founded by National Artist Virgilio Almario, or the spoken word group called Words Anonymous; or foreign artists such as Sarah Kay, Phil Kaye, Anis Mojgani, Andrea Gibson, and many more.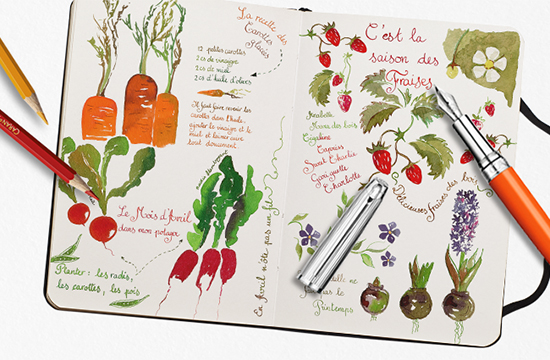 ADVERTISEMENT - CONTINUE READING BELOW
Photo from Caran d'Ache Facebook page
Check out lettering and calligraphy demos.
Enjoy an afternoon of lettering, calligraphy, and coloring activities by Caran d'Ache, a Swiss manufacturer of art and writing instruments, on June 26, 2 p.m. at National Book Store in Glorietta 1. Invited guests are Peter Egli for the graphite line, gouache, and acrylic demo; Drew Europeo for a demo on watercolors in pencil form; and Joannie and Daniel Lei for a tutorial on using water-soluble wax oil pastel products.
Glorietta 1 is at Ayala Center, Palm Drive, Makati City. For more information, visit A Lofe Affair with Color's Facebook event page.
Also read: 10 Art Exhibits to See This June
Load More Stories