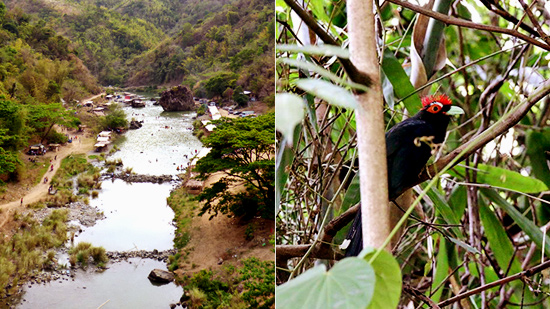 (SPOT.ph) The Philippines is home to approximately 200 endemic birds, and we're also a key migration spot for birds from other countries, such as Taiwan and Japan, looking for a warm place for the winter. We have a whole lot of birds, thanks to the resident species scattered all over the country.
Yet most people usually say that the only bird they see is the maya (actually called the Eurasian Tree Sparrow, which is known as ETS among birders and is not the former national bird, which is actually the Chestnut Munia), although a lot more birds are found within Metro Manila. All you need to do is look a little harder. The Philippines is a gold mine of birding spots, so this list is by no means exhaustive. A lot of the locations are close to Manila for the benefit of beginner birders.
Birding tips:
The early bird gets the birds, rather, make sure to bird early in the day.
Wear a hat, put on sunscreen, and bring water.
Necessary tools include a camera with excellent zoom, binoculars, and a spotting scope.
Add a book on Philippine birds to your list of things to bring.
Wear drab colors so you won't stand out in your surroundings.
Never make loud noises just to get birds to emerge from their hiding places.
ADVERTISEMENT - CONTINUE READING BELOW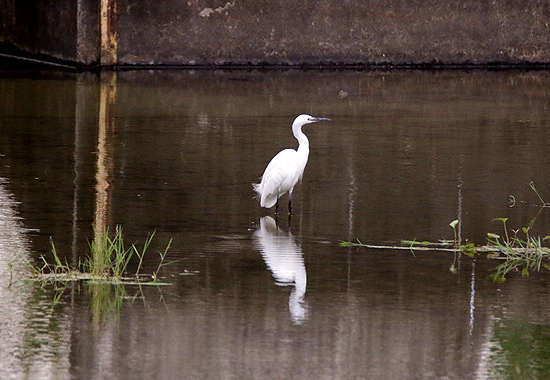 Photo by Lynn Lopez
La Mesa Eco Park
La Mesa Dam Compound, Greater Lagro, Quezon City
Contact: 430-4051
Open 8 a.m. to 5 p.m. daily
Rates start at P50/head
The La Mesa Eco Park covers 33 hectares and is part of the La Mesa Watershed Reservation. Birders from other parts of the Philippines and even from other countries like Singapore make the trip here to see the likes of the Ashy Ground Thrush and the Hooded Pitta in the forest path in the park. Don't forget to check out the spillway, which is located near the parking areas; you'll see Little Egrets, Barred Rails, kingfishers, and the Philippine Serpent Eagle, and you might get lucky and spot an Osprey high up in the sky. Bonus: You can also do other activities like swimming, horseback riding, fishing, and more!
ADVERTISEMENT - CONTINUE READING BELOW
Recommended Videos
How to get there: Head down Commonwealth Avenue to Fairview, and turn right on the street between Shell and the Pearl Drive commercial complex. Turn right at the gate to your right then left to Dunhill Street and go straight towards the end.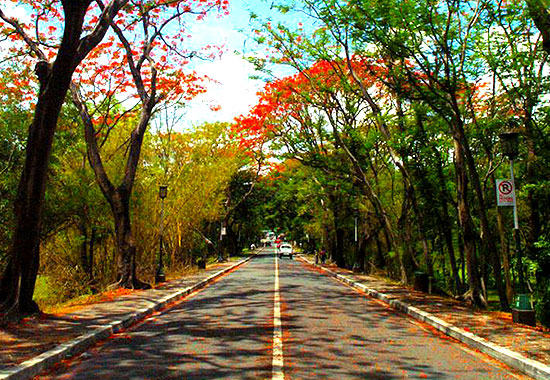 University of the Philippines, Diliman
Diliman, Quezon City
ADVERTISEMENT - CONTINUE READING BELOW
Various spots in the university offer good birding opportunities, such as the Lagoon, Beta Way, around the National Institute of Geological Sciences, near the University Registrar—the whole campus is a birder's haven, and birds such as the Coppersmith Barbet, the Cinnamon Bittern, the White-Collared Kingfisher, and the Philippine Scops Owl have been spotted here.
How to get there: Head down to Quezon City, make your way around Elliptical Road, and exit to Commonwealth Avenue, staying on the right side to enter the UP campus.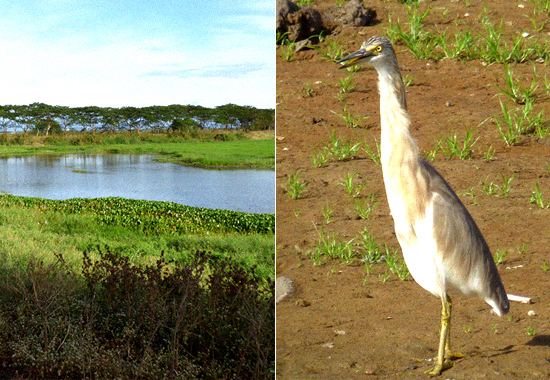 ADVERTISEMENT - CONTINUE READING BELOW
Photos by Lynn Lopez
Candaba Wetlands and Bird Sanctuary
Sito Dona Simang, Vizal San Pablo, Candaba, Pampanga
What was once a vast swampland has been reduced to 32,000 hectares with the conversion of land into farmlands, but it remains a favorite among birders who want to see Philippine Ducks, Purple Herons, Javan Pond Herons, different types of waders, and Blue-tailed Bee-eaters. Pro-tip: Don't just drive through the place and expect to see birds in flight. Walk around and look carefully. You will need to share the path with farmers, carabaos, and goats at times.
How to get there: You can reach Candaba through several exits from the North Luzon Expressway. You can exit Sta. Rita or Pulilan and pass through Baliuag. Once in Baliuag, you can ask a tricycle driver to drop you off at Candaba Swamp. Or alternatively, you can exit San Fernando and pass through Sta. Ana towards Candaba.
ADVERTISEMENT - CONTINUE READING BELOW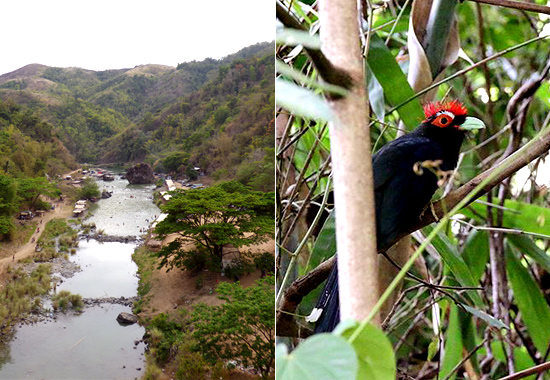 Photos by Lynn Lopez
Angat Dam
San Lorenzo, Norzagaray, Bulacan
A popular spot among visitors to Angat Dam is the Hilltop, where you can view the Angat Dam (the Philippine Bulbul and the Plain-throated Sunbird have been spotted here). But you can also drive along the roads and trek around the Angat Rainforest and Ecological Park. Other birds that have been sighted in the area are the Red-crested Malkoha, the Grey-headed Fish Eagle, and the Luzon Hornbill.
ADVERTISEMENT - CONTINUE READING BELOW
How to get there: Take Quirino Highway, passing through Lagro, San Jose del Monte. You'll see a rotunda, a fork in the road, and an arch saying "Norzagaray." Take that road and you will pass a cement plant on the right. Just continue straight until you see that the road branches off, one towards Ipo Dam, the other to Angat Dam; take the Angat Dam path. It's a long drive along the side of a mountain with great views. Eventually, you'll reach a bridge that spans Bitbit River. Drive down the bridge and towards the gate at the end and inform the guards where you'll be going.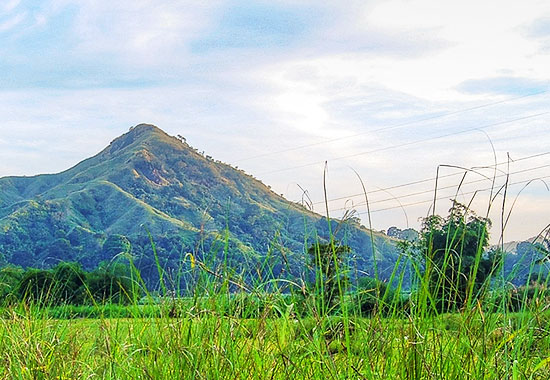 ADVERTISEMENT - CONTINUE READING BELOW
Subic
Subic, Zambales
Contact: 232-1865
Add birding to your list of things to do the next time you're in Subic. Kingfishers casually hang out on the power lines, and when you get there early in the morning, you might be lucky enough to see birds such as the Blue-naped Parrot, the Green Imperial Pigeon, and the Rufous Coucal along Nabasan Trail.
How to get there: Take the North Luzon Expressway and SCTex, exiting to Subic.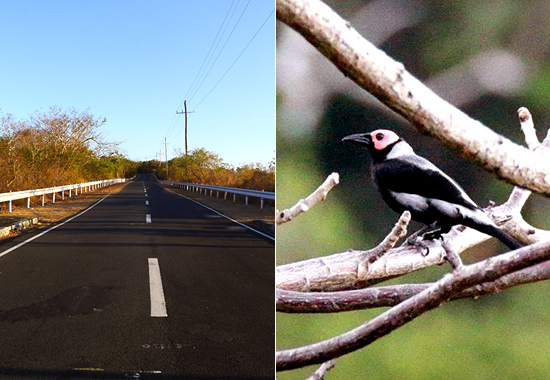 ADVERTISEMENT - CONTINUE READING BELOW
Photos by Lynn Lopez
Mount Palay-Palay
Ternate, Cavite
Travelers usually focus on Pico de Loro and Kaybiang Tunnel, but you might want to drive slowly or even stop at times, because you just might see hornbills, Brahminy Kites, Coletos, and kingfishers. Bonus: The drive is soothing and the views are amazing.
How to get there: Take Cavitex down to Ternate, Cavite.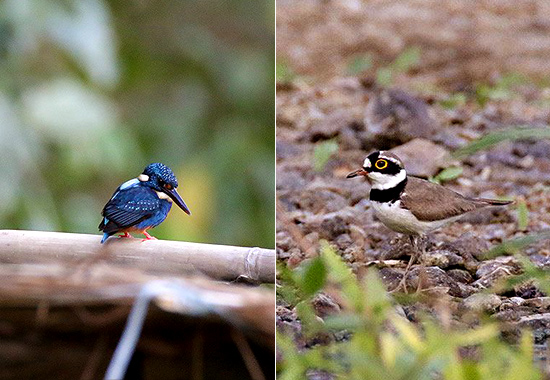 ADVERTISEMENT - CONTINUE READING BELOW
Photos by Lynn Lopez
Wawa Dam
Montalban Gorge, Rodriguez, Rizal
Built in 1909 and previously used to supply Metro Manila with water, Wawa Dam today is largely a park, with huts available for picnickers. There is no entrance fee needed but if you plan to rent a tent you'll need to pay P150 for it. Cross narrow bamboo bridges towards the shore along the river (mind the tiny frogs) and you can spot different birds in the area, like the Little-ringed Plover, the Grey Wagtail, the Elegant Tit, and the White-throated Kingfisher.
How to get there: Take Commonwealth Avenue, turn right at Batasan Road. Follow directions to San Mateo. Turn left towards Rodriguez and keep going straight. Note: You have to pay a small fee at the tiny tourist center.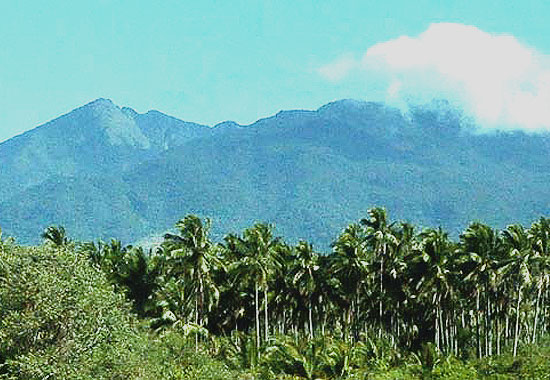 ADVERTISEMENT - CONTINUE READING BELOW
Mount Banahaw
Laguna/Quezon
Mount Banahaw gets birders pretty excited, because this is where you can see the elusive Whiskered Pitta. If you don't see it, though, don't feel bad; it's pretty rare. What you can see here are the Flame-breasted Fruit Dove, the Blue-headed Fantail, and Metallic-winged Sunbird, among many other types of birds.
How to get there: You can ride the LRT going to Gil Puyat. You can ride a a Jamliner bus which will bring you straight to San Pablo City. From there you can ride a cab or other public transportations to Mount Banahaw.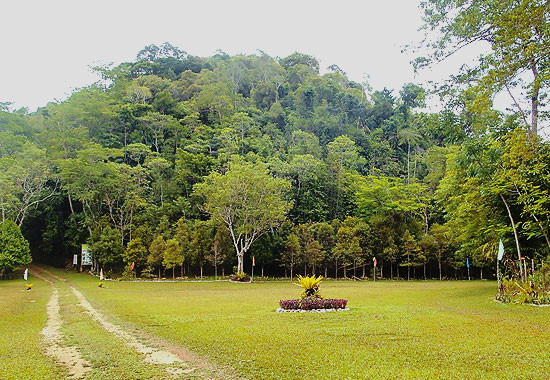 ADVERTISEMENT - CONTINUE READING BELOW
Rajah Sikatuna National Park
Logarita, Bilar, Bohol
Contact: (038) 411-2357
Rates start at P20/head
Rajah Sikatuna National Park spans 9,000 hectares and constitutes most of the forest cover in Bohol. It's home to three bird species endemic to Eastern Visayas (Samar Hornbill, Visayan Broadbill, and Yellow-breasted Tailorbird) and five subspecies endemic to Bohol, so it's a great place to find new birds assuming you've checked off everything on your list of Luzon birds. The Philippine Eagle Owl and the Mindanao Hornbill have been spotted here, too.
How to get there: Catch a bus at the Dao Integrated Terminal that will pass the Bilar Market. From the terminal, you can hire a habal-habal (motorcycle taxi) and instruct the driver to bring you to the park's headquarters at Logarita.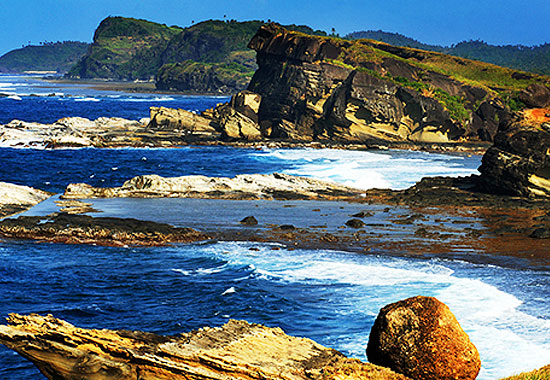 ADVERTISEMENT - CONTINUE READING BELOW
Samar Island Natural Park
Provinces of Samar, Eastern Samar, and Northern Samar
Rates start at P30/head
One of the major biodiversity hotspots in the Philippines, Samar Island Natural Park (SINP) contains a protected area that covers more than 333,000 hectares and is home to various birds, such as the Samar Hornbill, the Philippine Fairy Bluebird, and the White-bellied Woodpecker.
How to get there: From Tacloban City, take Maharlika Highway headed towards Catbalogan, Samar. At the Buray junction (before Catbalogan), turn right. The SINP headquarters is 16 kilometers from the Buray junction.
Photos by Lynn Lopez (La Mesa Eco Park, Candaba Wetlands, Angat Dam, Mount Palay-Palay, and Wawa Dam); and from the official Facebook pages and websites of UP Diliman, Subic Local Government, Department of Environment and Natural Resources, Bohol Tourism, and ThePhilippines.com.
Share this story with your friends!
---
Help us make Spot.ph better!
Take the short survey
Load More Stories