3 Amazing Sights to See in Siargao
There's much to discover in this quiet paradise.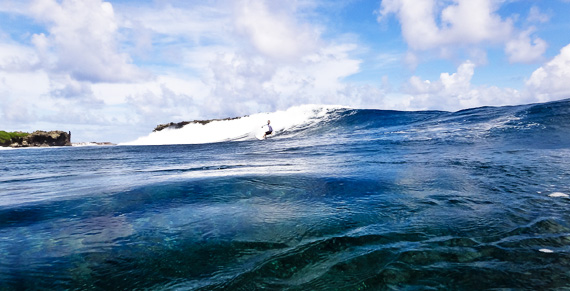 Siargao is a tear-drop shaped island in Surigao del Norte. Known as the surfing mecca of Mindanao, it is full of striking white-sand beaches. Surfers from around the world flock to Siargao Island to surf and just chill. You don't have to be a surfer to appreciate the beauty of Siargao, however. Read on and check out these nice spots.
ADVERTISEMENT - CONTINUE READING BELOW
Dako Island
Dako Island is probably the most famous and sought-after island in Siargao. First-timers on the island will be amazed and surprised by how clean the waters are and how immaculate the entire beach is. Because of limited infrastructure, the locals are able to preserve the natural beauty of the island and keep it peaceful.
Sohoton Lagoon
The Emerald City may be mythical, but the emerald paradise that is Sohoton Lagoon is very much real and awe-inspiring. You can hike and explore the Sohoton Cave and then take a two- to three-meter cliff dive at the end of the cave. During high tide, you can swim with non-stinging jellyfish. It's quite an experience to be able to swim with these majestic translucent creatures, so make sure to do this when you visit the lagoon.
Magpupungko Beach
Magpupungko Beach may just be a small stretch of beach with cream-colored sand, but it's more than that, too. This beach is located about an hour and a half away from General Luna. What makes it stand out from other white-sand beaches is that at the northern end of the beach, there is a collection of beautiful rock formations and tidal pools. During low tide, it looks and feels like there are dozens of tiny pools at your feet.
ADVERTISEMENT - CONTINUE READING BELOW
Read the full story, "5 Places to Visit in Siargao," on TravelBook.ph
Recommended Videos
Load More Stories