3 Things to Do in Vigan
Immerse yourself in the culture and beauty of Vigan by doing these activities.
Vigan is the capital of the province of Ilocos Sur. It is a World Heritage Site and one of the very few cities that still retain their roots from the Spanish occupation, having most of its structures preserved and intact. It is also one of the New 7 Wonders Cities. This beautiful town has a lot to offer, so if it is your first time to visit, here are three things you can and must do, from Travelbook.ph: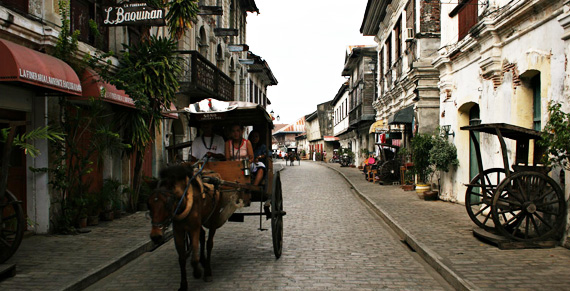 ADVERTISEMENT - CONTINUE READING BELOW
Explore Calle Crisologo
If you want to experience a taste of life during the colonial period, you must explore Calle Crisologo. This cobblestone street is four blocks long with Spanish-style houses left and right. When you visit this place, you are instantly transported back in time and you experience the marvels of the time period.
ADVERTISEMENT - CONTINUE READING BELOW
Visit the Bantay Bell Tower
The Bantay Bell Tower is the equivalent of the Leaning Tower of Pisa in Vigan. Tourists flock the site to get cleverly posed photographs that depict them interacting with the tower in various ways. The giant bell of the tower dates back to World War II, making it a historical relic that has gone through a lot in many years and yet still stands tall and proud.
ADVERTISEMENT - CONTINUE READING BELOW
Eat longganisa. Going to a new place means you get to try local cuisine. If you happen to be in Vigan, the dish that you just have to try is longganisa. It is what the region is known for, so their longganisa is extra special. You can have it for breakfast, lunch, and dinner without getting tired of it. Bet you'll have a kilo with you to take home by the end of your trip!
Read the full article, "5 Things to Do in Vigan," on TravelBook.ph. Minor edits have been made by the SPOT.ph editors.
Recommended Videos
Load More Stories