This Tropical Paradise in Maldives Is Perfect for the Adventurous Traveler
Lots of fun activities await!
When you think of the Maldives, two things immediately come to mind: those overwater villas that are the height of luxury and the clearest blue waters you've ever seen in your life (at least, depending on the Instagram filter). If you're still looking for The Summer Trip of the year, look no further than Maldives' new  Club Med Kani. Here's what you can expect:
Getting there
There are (so far) no direct flights to Malé from the Philippines, but you can take a connecting flight from Singapore via Singapore Airlines. It's a four-hour flight from Manila to Singapore, and another four hours from Singapore to Malé. (You can also book via a travel agency to avoid the hassle of planning it out yourself! Try Adventure Signatures.)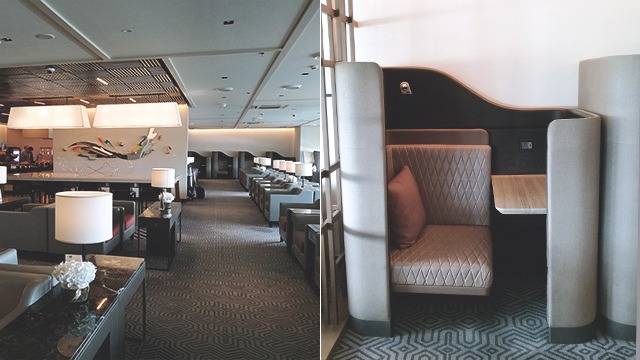 ADVERTISEMENT - CONTINUE READING BELOW
 Business Class SilverKris Lounge, NAIA Terminal 3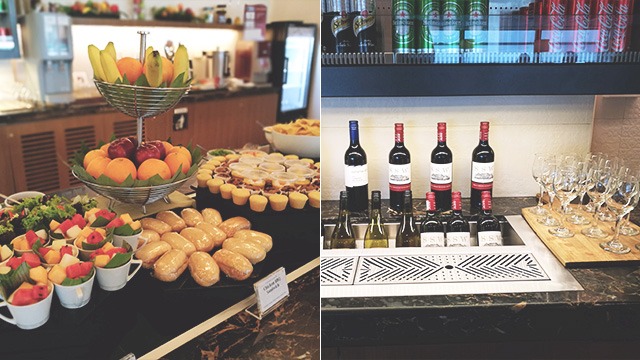 Business Class SilverKris Lounge, NAIA Terminal 3 
If you fly in Business Class, Singapore Airlines has a popular Book the Cook service where you can order a "world class dish," including creations inspired by their International Culinary Panel. The Classic Lobster Thermidor, which is lobster tail sautéed in butter, flambéed in brandy, sprinkled with cheese, and served with creamy mushroom sauce, garlic and spicy mustard, and buttered asparagus is a must-try. 
ADVERTISEMENT - CONTINUE READING BELOW
Make sure to dress comfortably, but given that Changi Airport is one of the best in the world, waiting shouldn't be a problem.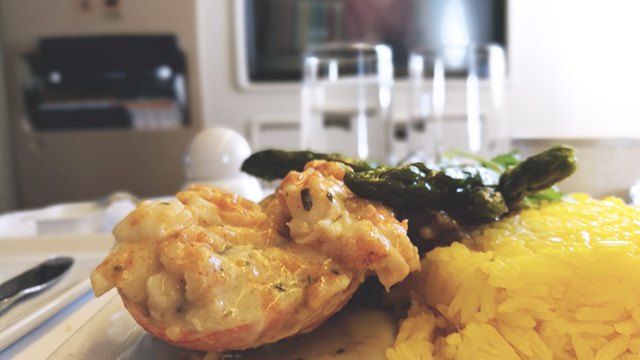 Lobster Thermidor by Book the Cook
Once you hit the Malé airport, go straight from immigration to the port where you're whisked away either by plane or boat to your resort (assuming you've made reservations, of course). If you're staying at Club Med Kani, they will bring you to your villa via speedboat, while being escorted by a gentil organisateur, or GO.
ADVERTISEMENT - CONTINUE READING BELOW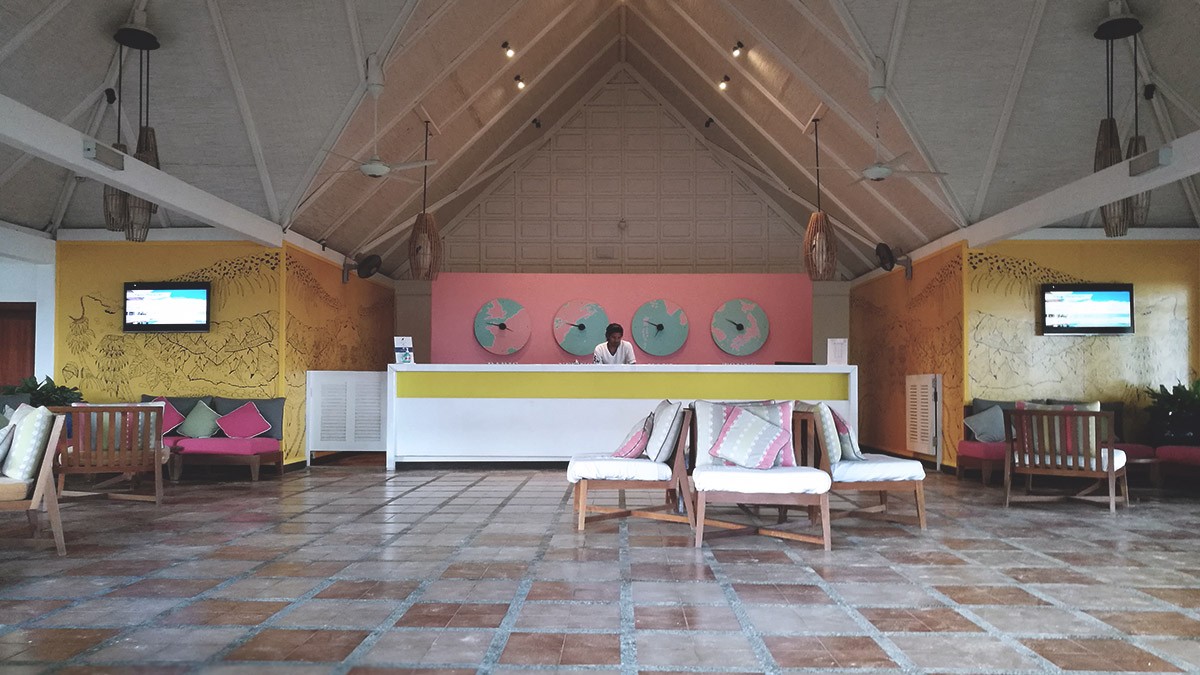 Club Med Kani's Reception Area
Club Med Kani is an all-inclusive resort, a concept that's somewhat similar to dive resorts in Anilao where your accommodations often come with meals and dive packages. But here, everything is included. The rate includes a decadent buffet for breakfast, lunch, and dinner, as well as drinks and snacks throughout the day. They also have tons of activities you can choose from like yoga, table tennis, beach volleyball, and snorkeling—and there's no need to be intimidated because beginners get all the assistance they need.
ADVERTISEMENT - CONTINUE READING BELOW
They also have some premium products and services you'll need to pay for (kind of like mini-upgrades), but what's available is more than enough to satisfy even the pickiest eaters and hard-to-please friends. They also have some excursions you can sign up for at an added cost, but again, if all you're looking for is a bit of R&R, then the basic all-inclusive package is all you need—though technically, there's nothing basic about the offerings. You can always decide once you're there anyway so there's no need to pre-book.
While the all-inclusive package includes a breakfast buffet, try ordering room service for a morning and have breakfast in bed. Nothing will relax you more.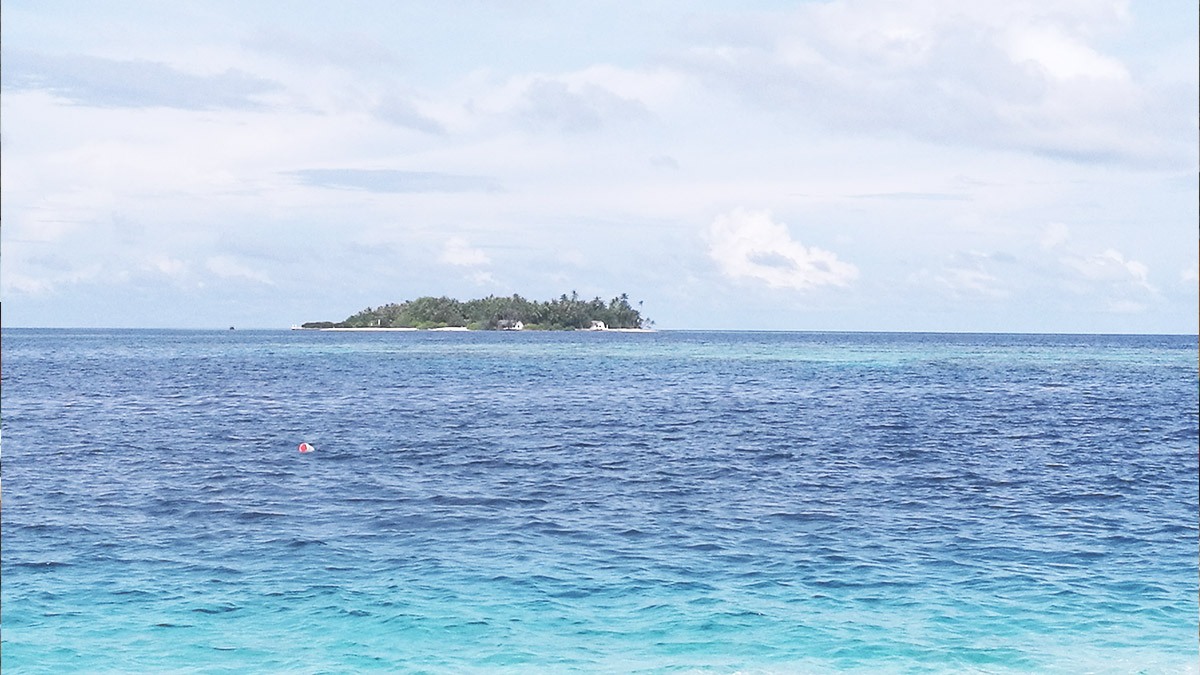 Activities
There's a lot you can do at Club Med Kani, and they're all beginner-friendly (or adjustable based on your level of experience). There are huts and kiosks scattered all over the resort based on what you want to try, and the GOs will assist you every step of the way.
ADVERTISEMENT - CONTINUE READING BELOW
For those who don't want to skip their workout, there's a gym with glass walls so you still have a view of the shore even when you're on a treadmill, though they do have a morning running group headed by a coach if you want to run outdoors. They also have an area on the beach for sunset yoga, and water activities like kayaking and sailing.
If you just want to relax, you can always lounge around with a drink in hand or go for a Balinese massage where you even get to choose the oil they'll use depending on your needs.
If you're traveling with your kids, they have a children's club where kids from ages four to 10 and 11 to 17 can take part in a variety of activities like cooking lessons, face painting, various sports, movie nights, and more. They also have an experienced GO assigned to them, and you can always get to know them first before signing your kid up for an activity.
ADVERTISEMENT - CONTINUE READING BELOW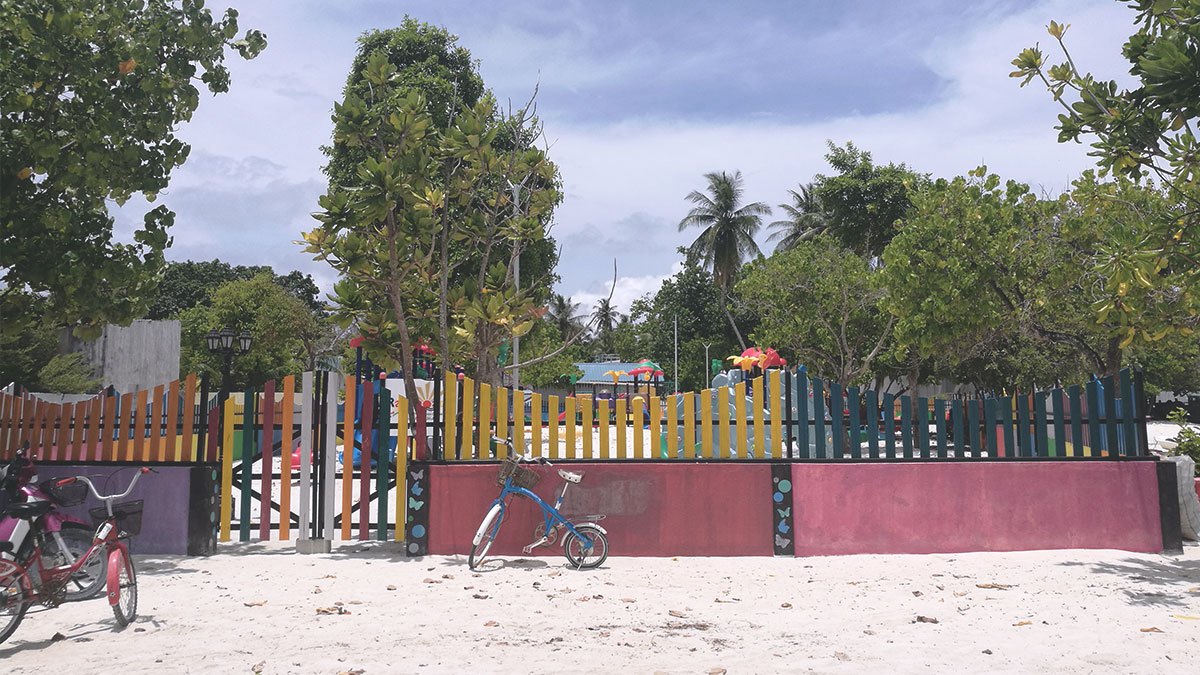 Coca-Cola Island
Excursion: The Blue Water Lagoon
The Blue Lagoon excursion is one of the excursions you can book at Club Med Kani, where you can take a boat to a sandbank and snorkel around a protected coral reef. You need to know how to swim to be able to snorkel, but you don't need to be an expert. They have life jackets if you just want to float around, and they'll provide you with all the equipment.
ADVERTISEMENT - CONTINUE READING BELOW
Later on, you can visit the Coca-Cola Island where you catch a glimpse of life outside the resort. The island is home to a Coca-Cola factory that uses desalted seawater, and it's thought to be the only factory in the world to do that. 
The GOs
The GOs are the heart and soul of Club Med Kani, and also probably the dream job of every millennial who wants to meet people and travel for a living. They're some of the warmest, friendliest people you'll ever meet. They welcome you when you arrive and are there until you leave the island—with some song numbers and a whole lot of dancing in between.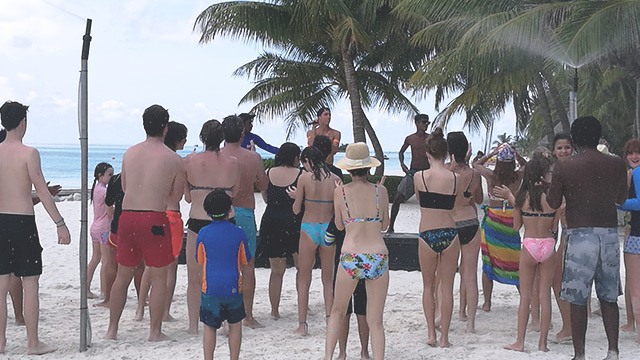 ADVERTISEMENT - CONTINUE READING BELOW
The Club Med GOs hosting a mid-day party for the guests
You can always approach them when you have questions about schedules and services, but don't feel like you only need to speak to them for official purposes. It's part of their role to interact with the guests. Every night, they put on a performance that leads up to a party where everyone—kids and adults alike—is invited to unwind and socialize.
Much like the guests, they all come from different continents, so it's a fun mix of accents, personalities, and interesting conversation. There's even a theme every night and the GOs tend to go all-out.
Club Med Finolhu
Club Med Finolhu, Club Med's newest venture, is a more exclusive, high-end resort just a five-minute boat ride from Kani. It's also an all-inclusive resort, but geared towards catering to adults a.k.a. it's the perfect place for a honeymoon.
ADVERTISEMENT - CONTINUE READING BELOW
The solar-powered resort comes with gorgeous eco villas that each have a private pool:
And when you do find time to leave your villa, you'll find that the rest the resort has to offer is just as breathtaking:
The Club Med Finolhu guests also have access to everything its Kani counterpart has to offer, so if you're looking for a quiet escape, then Finolhu is the resort for you.
To avail of Club Med Kani packages, you may contact Adventure Signatures or follow them on Facebook and Instagram for more info. Rates start at $1,500 (approximately P77,500).
*This story originally appeared on Femalenetwork.com. Minor edits have been made by the Spot.ph editors.
*Photos by Female Network
Recommended Videos
Load More Stories