10 Cool Things You Can Do for Free in Manila (2018 Edition)
Because the best things in life are free.
(SPOT.ph) With the oil-price hike, Grab surge, and the TRAIN Law, it can feel like a challenge to go out and have some fun on the weekends. But as they say, the best things in life are free—and Metro Manila has amazing activities that you can do without spending a single peso. So round up the squad and plan your next adventure in the city.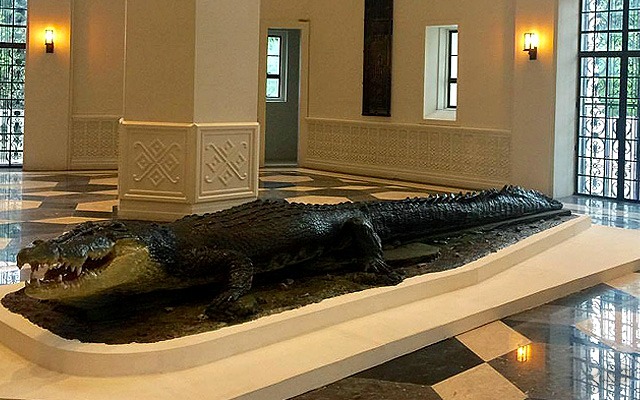 Come face-to-face with the world's largest crocodile
After more than a year of anticipation, the National Museum of Natural History—the National Museum of the Philippines' third building—finally opened its doors to the public on May 18, just in time for the celebration of International Museum Day. The glass-domed museum showcases the Philippines' rich flora and fauna and natural history through exhibits featuring various taxidermied specimens, replicas, and illustrations. Displays include a replica of Lolong, the world's largest crocodile in captivity; a specimen of the Spot-billed pelican; paintings of different species of Philippine orchids; and fossilized bones from hundreds of thousands of years ago.
The National Museum of Natural History is at T.M. Kalaw corner General Luna Streets, Rizal Park, Manila. It is open from Tuesday to Sunday, from 10 a.m. to 5 p.m.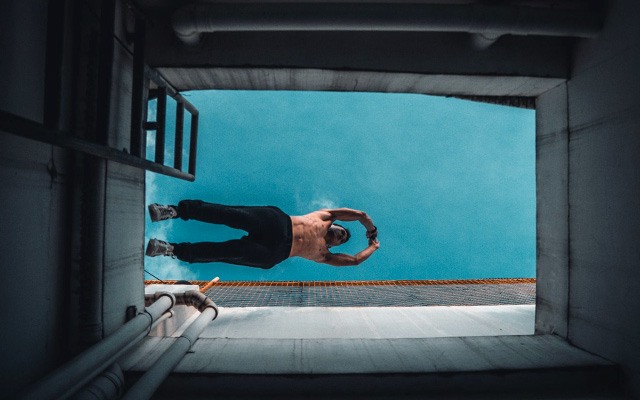 Learn the basics of parkour
Have you always wondered what it would be like to jump from one building to another, climb walls, or leap from stairs? Parkour Philippines offers a free-for-all training session every Sunday, from 8 a.m. to 11 a.m. at the University of the Philippines - Diliman. You've no excuse now!
ADVERTISEMENT - CONTINUE READING BELOW
For more information, follow PKPH (Parkour Philippines) on Facebook.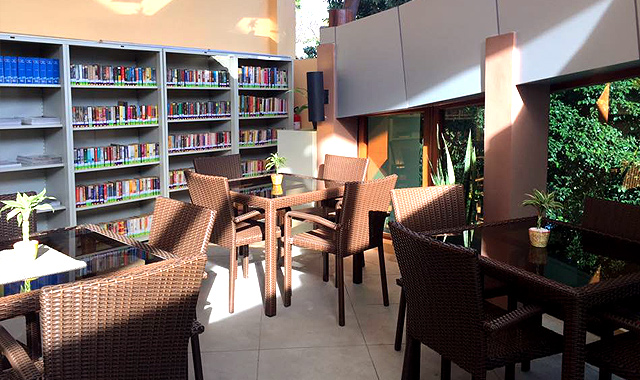 Read a book
The Quezon City Public Library, which was cited as one of the country's Outstanding Public Libraries in 2016, proves that government facilities can be world-class. It inaugurated its air-conditioned two-storey building that features a fully automated system in February 2016, setting a higher bar for community libraries all over Metro Manila. It serves up to 1,000 visitors a day, a huge leap from its original capacity of 500. The Quezon City Public Library is open to non-residents.
The Quezon City Public Library is at Quezon City Hall Compound, Mayaman Street, Barangay Central, Quezon City. It is open from Monday to Friday, from 8 a.m. to 5 p.m.; and every Saturday, from 8 a.m. to 4 p.m.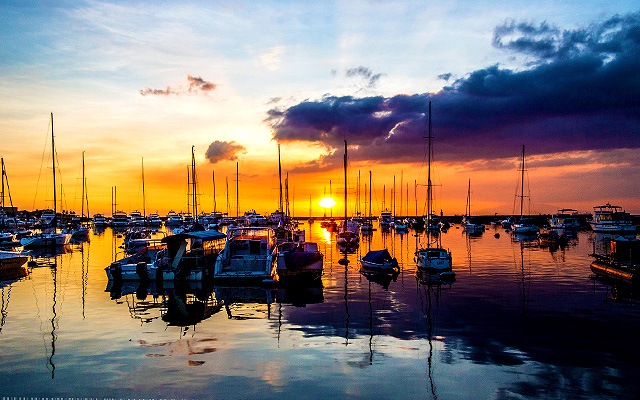 Get front-row seats to Manila's best sunset view
Manila Bay is known for its majestic sunset, often the subject of many photographs and postcards. Even former U.S. President Barack Obama couldn't help but be in awe of the sight when he visited the country in 2015. It's a good thing that you don't need to buy a ticket for front-row seats to the best show in the Philippines.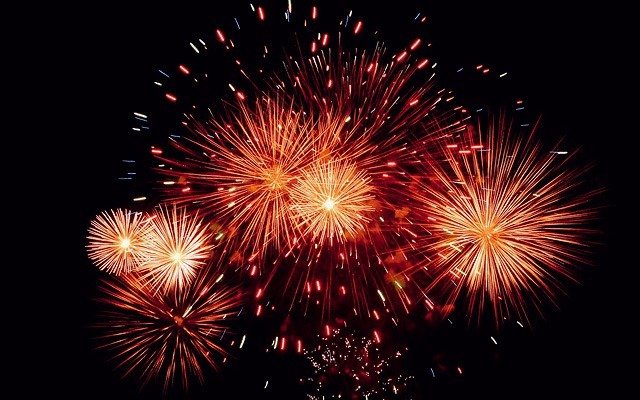 Watch a fireworks show by the boulevard
SM Mall of Asia holds a sounds-and-fireworks show across Manila Bay every Friday and Saturday at 7 p.m. You can just find a great spot around SM By the Bay behind the mall and look up as soon as the first colorful lights display unfolds.
ADVERTISEMENT - CONTINUE READING BELOW
SM Mall of Asia is at SM Central Business Park Bay City, Pasay City.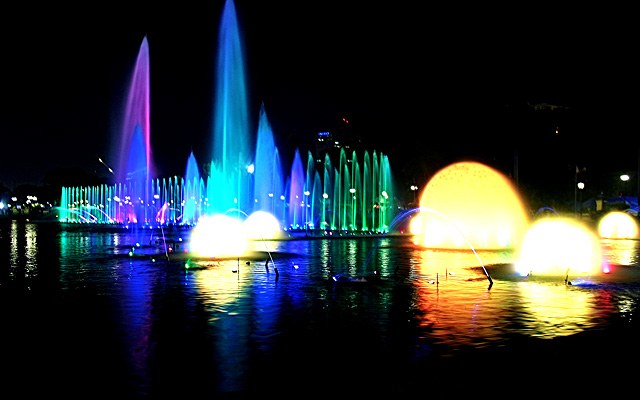 Be amazed at a lights and fountain show
Rizal Park's Central Lagoon has been around since 1968, but the historic site underwent a major renovation in 2010 to accommodate a high-tech musical fountain that can shoot water as high as 88 feet. The display of colorful laser lights synchronized with the water fountain is a sight to behold. The show happens daily, from 8 a.m. to 10 a.m. and from 6 p.m. to 8 p.m.
The Musical Dancing Fountain is at Central Lagoon, Rizal Park, Ermita, Manila.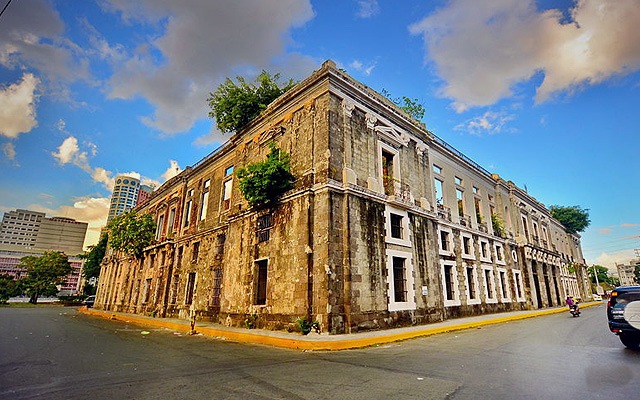 Travel back in time
Intramuros (a.k.a. the Walled City) in Manila was the seat of power during the Spanish colonial period. Nowadays, most of its remaining structures and refurbished buildings serve as tourist spots where people can travel back in time and relive the days of the Ilustrados. Walk around the fortress or ride a bike along the cobblestone streets, and be whisked away to a different era. Don't forget to stop by the Manila Cathedral and marvel at its stunning architecture.
For updates, follow Intramuros Administration on Facebook.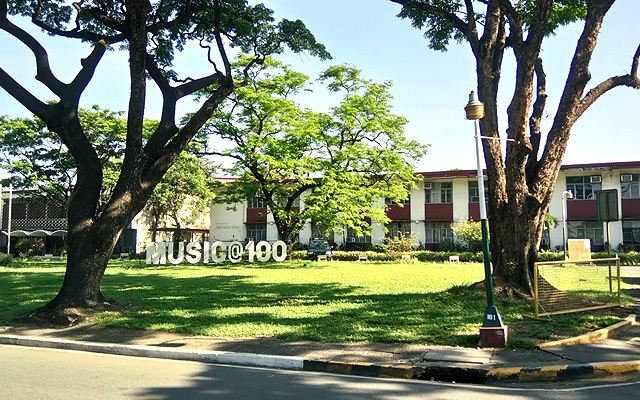 Be inspired by live classical music
The College of Music at the University of the Philippines - Diliman offers five-year courses to aspiring musicians from all over the country. So it's not unusual to hear a piano rendition of Johann Sebastian Bach's Toccata and Fugue in D Minor or Wolfgang Amadeus Mozart's Clarinet Concerto in A Major when you pass by Abelardo Hall. You can just sit on the building's steps and listen to beautiful music while taking a break from a long day at work (or school).
ADVERTISEMENT - CONTINUE READING BELOW
UP College of Music's Abelardo Hall is at Osmeña Street, University of the Philippines - Diliman, Quezon City.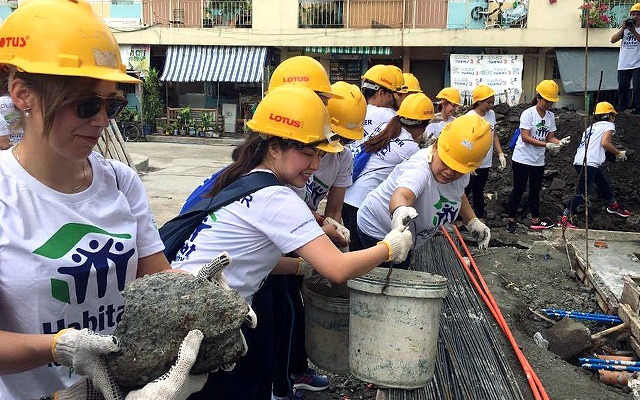 Build a house
Habitat for Humanity, a non-profit organization that builds homes for communities, is always in need of volunteers. If you've nothing better to do on the weekends, you can sign up and participate in actual construction work. You not only help provide a house for an indigent family, but you also get to sweat out a week's worth of pizza and ice cream.
For more information, visit Habitat for Humanity's website.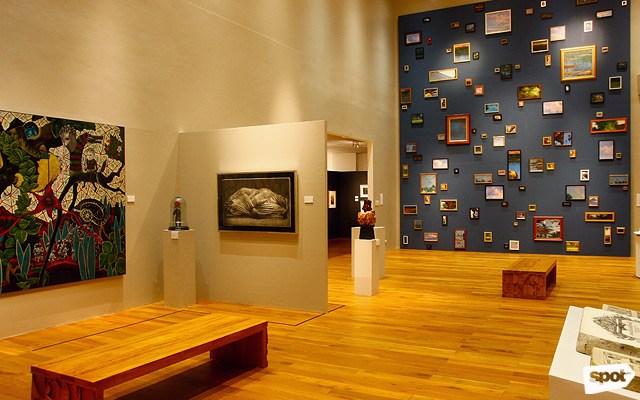 Learn about Philippine modern art
The Ateneo Art Gallery has been home to a comprehensive collection of Philippine modern art since it was established in 1960. In 2018, it expects to increase its foot traffic with the opening of its new three-floor facility, which professors, students, and art enthusiasts can enjoy for free—even on weekends. Don't miss works of art by National Artists such as Fernando Amorsolo and Arturo Luz, a whole wall filled with 100 paintings by Alfredo and Isabel Aquilizan, and other pieces by younger artists like Raffy T. Napay and Mark Salvatus.
Ateneo Art Gallery is at the Areté, Ateneo de Manila University, Katipunan Avenue, Loyola Heights, Quezon City. It is open from Tuesday to Saturday, 9 a.m. to 7 p.m. and every Sunday, from 9 a.m. to 5 p.m.
Load More Stories