(SPOT.ph) Africa isn't exactly on top of many travelers' bucket lists. We get it—it's a long way from the Philippines (a one-way trip can take as long as 27 hours) and it's not exactly wallet-friendly. But nature-lovers will definitely fall in love with its unique landscapes and its diverse wildlife, some of which you can't find on any other continent. The best way to see and experience all these is through an African safari.
Zimbabwe is a great location to begin your African adventure, especially since it has a lenient visa policy (all you have to do is apply for an eVisa online, and you can get approval in as little as two days) and several national parks where you can go on game drives. You may need to check which time is the best to visit (as the country's economy can be unstable), but it should still merit a place on your bucket list. Here are some places where you can go on a safari:
ADVERTISEMENT - CONTINUE READING BELOW
Hwange National Park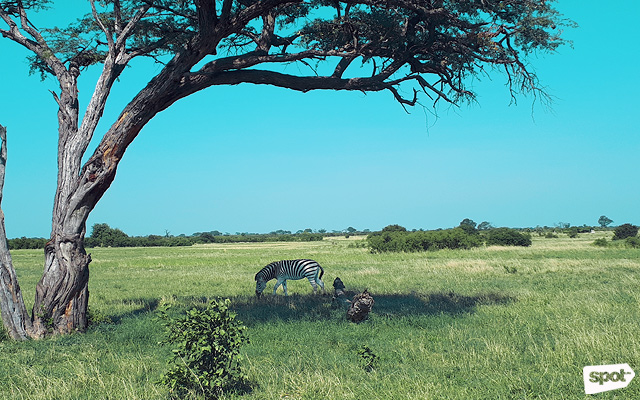 Hwange National Park is the largest nature reserve in Zimbabwe and is roughly the size of Belgium. Here you can find over 100 species of mammals and close to 400 types of birds. You can find all of Africa's Big Five (lion, elephant, leopard, rhinoceros, and buffalo) in Hwange—in fact, one of the largest elephant populations in the world can be found in the park.
People usually go on game drives when visiting Hwange (staying inside the vehicle allows you to safely go near the animals), but the more adventurous ones can go on escorted daytime walks. You can actually stay at the park itself, as it has lodges, chalets, and even campsites.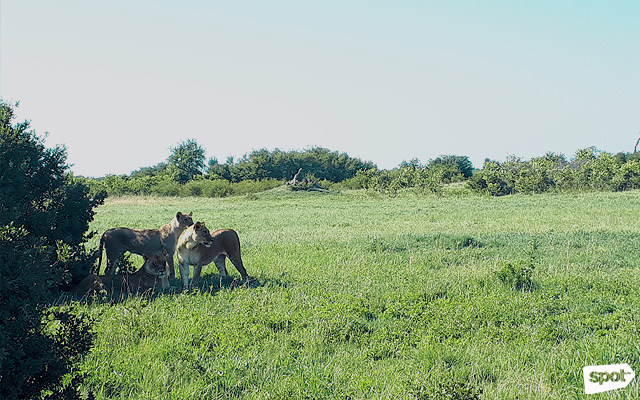 ADVERTISEMENT - CONTINUE READING BELOW
You might have heard of Hwange in recent years, as it was the home of Cecil, the Lion. To refresh your memory, Cecil was the well-loved main attraction of Hwange, and was actually being studied by a research team from the University of Oxford, as part of a project that has run since 1999. In 2015, he was killed by an American game hunter, sparking outrage all over the world.
Matobo National Park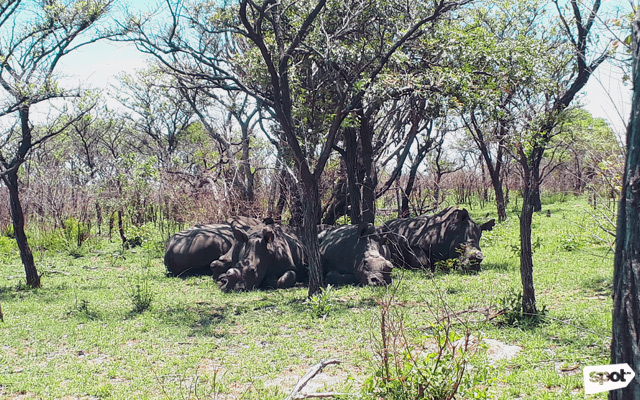 ADVERTISEMENT - CONTINUE READING BELOW
This UNESCO World Heritage Site is known for its rhino walks, where a guide will accompany you on a short trek to get close to white rhinos. White rhinos aren't actually white—they get their name from the Afrikaans word "weit," which means wide and describes their muzzle. They're bigger than black rhinos but are less aggressive, allowing people to safely come closer to them without a vehicle—as long as you stay quiet and keep your movements slow and small.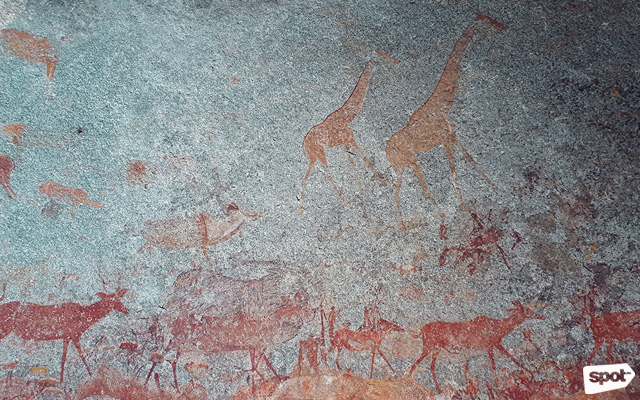 ADVERTISEMENT - CONTINUE READING BELOW
You can also visit the Nswatugi Cave, which houses preserved San paintings estimated to be 6,000 to 10,000 years old. These show images of giraffes, zebras, antelopes, and hunters. San people are bushmen who are believed to be one of the first people of Southern Africa. They still exist today, and while their largest population is in Botswana, there are still several thousands that live in Zimbabwe.
If you want to learn even more about Zimbabwe's history, hike to World's View, where you can find Cecil Rhodes' grave. Rhodes founded the British colonies of Zimbabwe and Zambia (which was previously one country called Rhodesia). He was so amazed by the panoramic views the summit offered that he named it so, and decided that he wanted to be buried here.
Zambezi National Park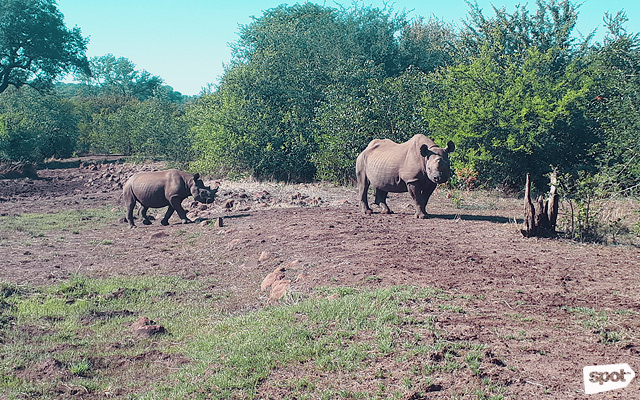 ADVERTISEMENT - CONTINUE READING BELOW
While it may not be one of the more popular places for game drives, Zambezi National Park is still worth a visit, especially if you're looking for a more pampered experience. A game drive at Stanley and Livingstone Private Game Reserve, for example, includes a buffet meal.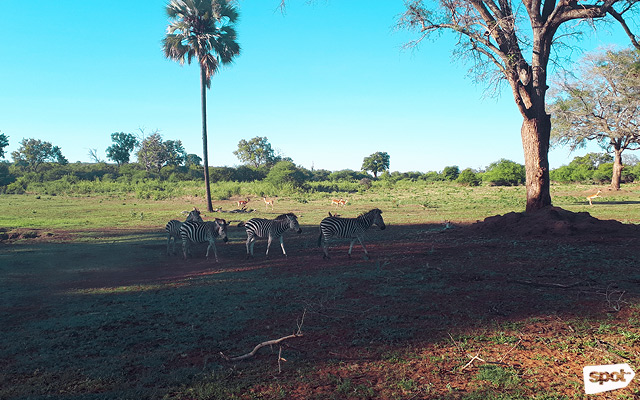 ADVERTISEMENT - CONTINUE READING BELOW
The private reserve is fenced and while there's a chance you can encounter all of the Big Five here, you're almost guaranteed to see a black rhino. You can also find giraffes and warthogs here, as well as impalas and zebras who often travel together to help each other steer clear of predators.
Other activities to try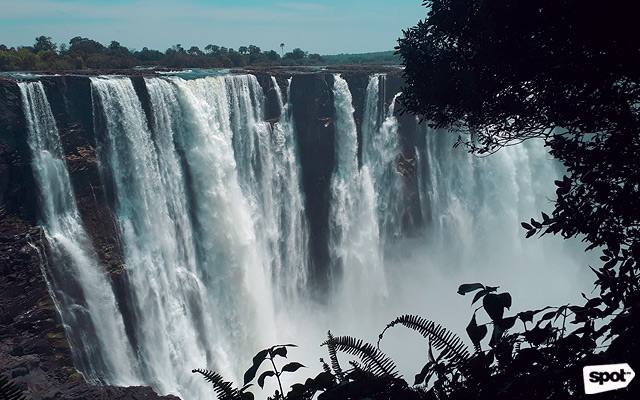 ADVERTISEMENT - CONTINUE READING BELOW
Zimbabwe also offers other activities apart from game drives. A popular tourist destination is Victoria Falls, the largest waterfalls in the world in terms of combined width. It's located near the Zambezi National Park and sits on the border of Zimbabwe and Zambia. With a Zambian visa, you can actually walk across a bridge to Zambia, where the Zambezi River and Victoria Falls flow from. While it already offers majestic views on land, a helicopter ride will give you even more breathtaking sights.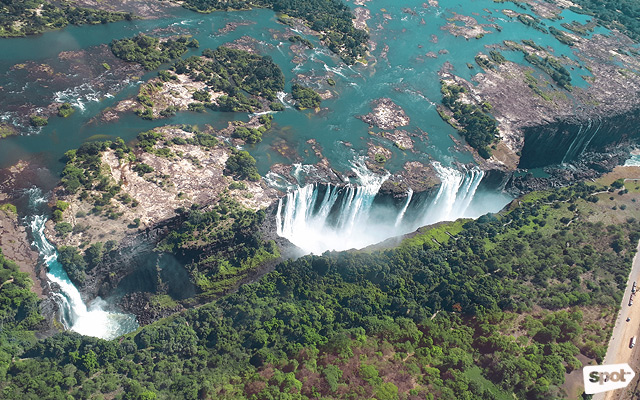 ADVERTISEMENT - CONTINUE READING BELOW
You may also go on a sunset cruise along the Zambezi, Africa's fourth longest river. It flows through Zimbabwe, Zambia, Angola, Namibia, Botswana, and Mozambique.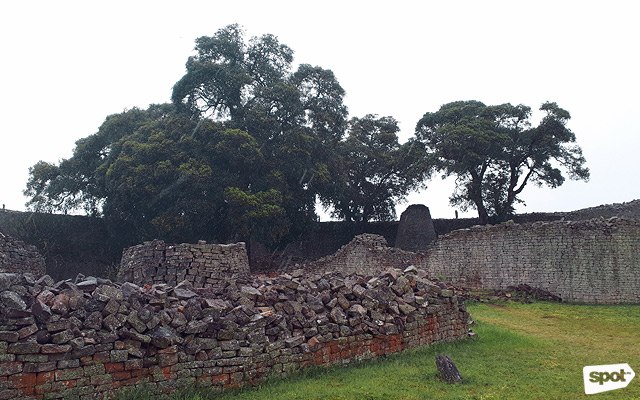 History and architecture junkies may want to visit the Great Zimbabwe Ruins, now a UNESCO World Heritage Site where the first civilization in Zimbabwe was believed to have settled. It's also where the country got its name—obviously.
ADVERTISEMENT - CONTINUE READING BELOW
If you fancy yourself a foodie, you should definitely try Zimbabwe beef, as it is argued to be one of the best in the world.
Flying to any country in Southern Africa may not be always at the top of your mind, but with the variety of ways to experience the great outdoors and exciting wildlife when out there—how could it not be a dream destination?
Share this story with your friends!
---
Help us make Spot.ph better!
Take the short survey
More Videos You Can Watch
Load More Stories