(SPOT.ph) We know what you're thinking: "Why in the world would I add a cemetery to my travel list?" Well, first of all, why not? Second, there's no better way to get you in the Halloween mood than to take a virtual tour of the world's most interesting cemeteries. From some of the oldest burial grounds to the most picturesque ones, there's something morbidly romantic about taking a walk through these final resting places. Whether you want to dive into a bit of history, culture, or just want to pay respects to a personal idol, check out some of the most interesting burial places out there.
Also read:
10 Museums Around the World for Your Bucket List
10 Most Beautiful Cafés Around the World
Here are 10 unique cemeteries around the world:
Panteon Antiguo Xoxocotlan (Oaxaca, Mexico)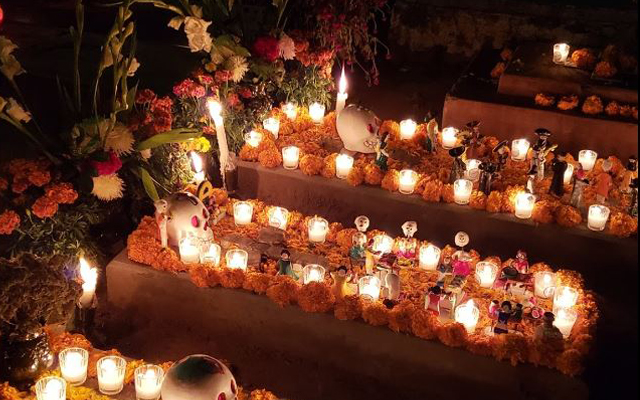 ADVERTISEMENT - CONTINUE READING BELOW
While we Filipinos have our own Undas, the Mexicans also celebrate the colorful Dia de los Muertos. This usually peaceful cemetery in the municipality of Santa Cruz Xoxocotlán, located just outside of Oaxaca, transforms into a photographer's paradise every October 31st as families hold their overnight vigil to celebrate their dearly departed. Headstones surround the Chapel of San Sebastián, an old adobe structure that dates back to the 16th century, and multiple traditions and festivities light up the scene.
Just a few blocks away is the Panteon Nuevo, or new cemetery, which still has the same festive vibe. Walk amongst the graves and join the families as they decorate the tombs with altars, marigolds, and of course, food! Just don't forget to ask permission before you take pictures.
Cimetière du Père Lachaise (Paris, France)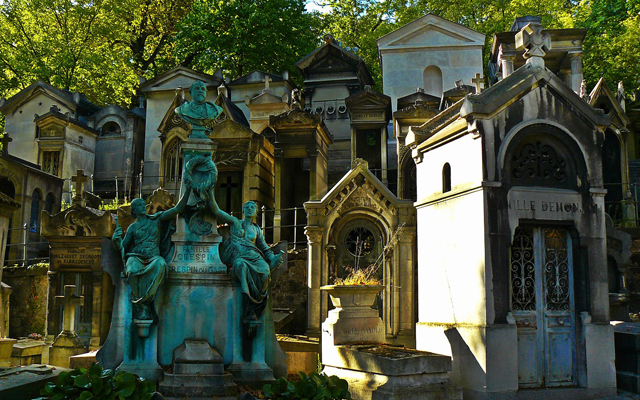 When you're done touring the Eiffel Tower, head on over to Père Lachaise, Paris' most famous necropolis. It sprawls across an impressive 44 hectares with around 70,000 burial plots—and trust us when we say the tombstones (whether ominous Gothic graves, grand mausoleums, or eclectic markers) create an almost indescribable atmosphere. The cemetery has become a sort of park as well for the people of Paris—thanks to the countless architectural styles and the usual peace expected of such a place—and is open to visitors.
Some of the cemetery's most famous and revered residents include Frédéric Chopin (yes, the Chopin), French singer-songwriter Édith Piaf, and The Doors' Jim Morrison. Plus, you can also join tradition and plant a kiss at Oscar Wilde's tombstone—if you can get past the glass barrier they've installed to stop you, that is.
Okunoin Cemetery (Wakayama, Japan)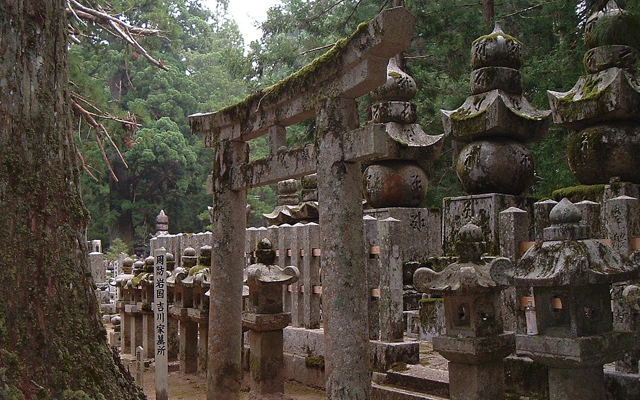 ADVERTISEMENT - CONTINUE READING BELOW
Can you imagine an ancient cemetery in the middle of a Japanese forest? Well, that's exactly what Okunoin is. Surrounded by nearly 200,000 tombstones is the sacred mausoleum of Kobo Daishi, the founder of Shingon Buddhism. It is said that the lights adorning his resting place have been kept aflame since his burial more than a thousand years ago. This cemetery is a very spiritual place, and is located on the sacred Mount Koya where Kobo Daishi founded Shingon Buddhism more than a millennium ago.
Okunoin is a special place where many have found their final resting place throughout the centuries; tombstones of Japanese feudal lords and monks rest alongside more recent ones. People have also put up some rather strange monuments—including one pesticide company that wanted to honor their insect victims.
Forest Lawn Memorial Park (California, U.S.A.)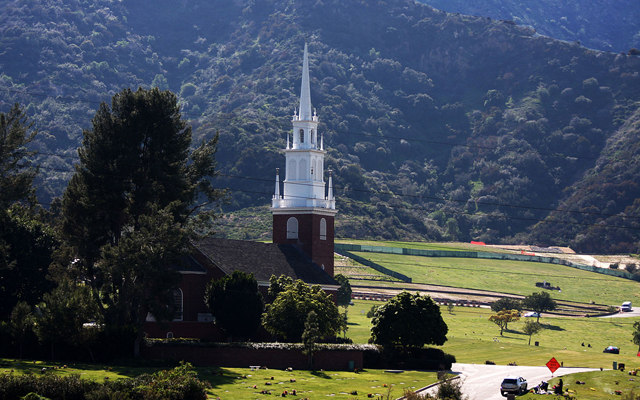 ADVERTISEMENT - CONTINUE READING BELOW
The Forest Lawn Memorial Park has several cemeteries in Southern California, and each one is a known final resting place of many Hollywood stars. With its perfectly manicured gardens and sprawling lawns complete with fountains and ponds, these cemeteries feel more like a wealthy estate than a chilling burial ground. The original location in Glendale was established in 1906 and has since grown to have its own renowned art museum and has even become a popular wedding venue, while the Hollywood Hills location aptly overlooks the Disney Studios, Universal Studios, and Warner Bros.
The Glendale Forest Lawn's residents include names from Hollywood's Golden Age (Clark Gable, Humphrey Bogart, Spencer Tracy, and many more) and more recent additions like Michael Jackson. Meanwhile, Hollywood Hills is where Bette Davis, Lucille Ball, and Buster Keaton were laid to rest. Debbie Reynolds and Carrie Fisher were also buried in the Hollywood Hills location.
ADVERTISEMENT - CONTINUE READING BELOW
La Recoleta Cemetery (Buenos Aires, Argentina)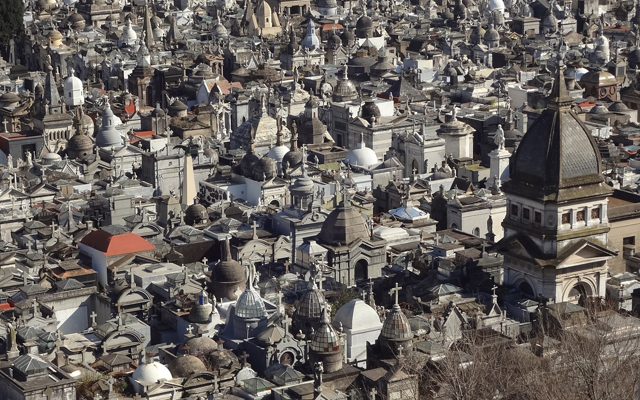 Buenos Aires' Recoleta Cemetery is quite the unusual cemetery. With around 6,400 graves marked with ornate and unique tombstones—all designed in various architectural styles—a walk through its many paths feels like exploring an eerie yet magical labyrinth. Each grave is marked in a personal style and offers a glimpse at the person's story. It was the city's first official public burial space and has been around since the early 19th century, and around 90 of its tombs have been declared national historical monuments.
ADVERTISEMENT - CONTINUE READING BELOW
The remains of Eva "Evita" Peron—Argentina's most controversial first lady—were laid to rest here in a rather nondescript tomb that hides a "crypt fortified like a nuclear bunker" five meters below. It took 20 years before Peron's body was finally laid to rest here, and efforts were made to ensure no one could ever disturb it again.
Westminster Abbey (London, U.K.)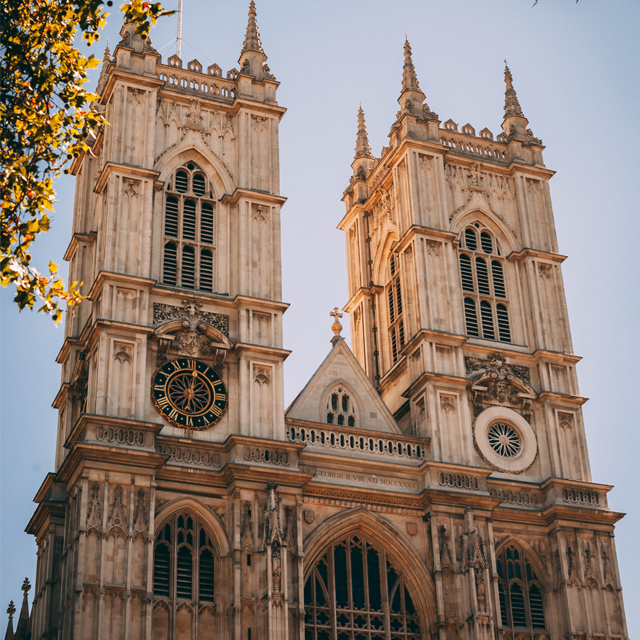 ADVERTISEMENT - CONTINUE READING BELOW
The Westminster Abbey has been a part of British history since it was founded in 960 A.D. We all know it as the place where all the royal events happen (remember the Duke and Duchess of Cambridge a.k.a. Prince William and Kate Middleton's wedding?) but this massive Gothic church also houses the tombs of several historical figures—including 17 monarchs. There are several monuments and pieces to see, each marking a significant point in Britain's story.
Sir Isaac Newton and Charles Darwin have both been laid to rest here. Also, pay your respects to the literary great Charles Dickens, whose grave can be found at the Poet's Corner, alongside memorials for Jane Austen, William Blake, and the Brontë sisters.
Merry Cemetery (Sapânta, Romania)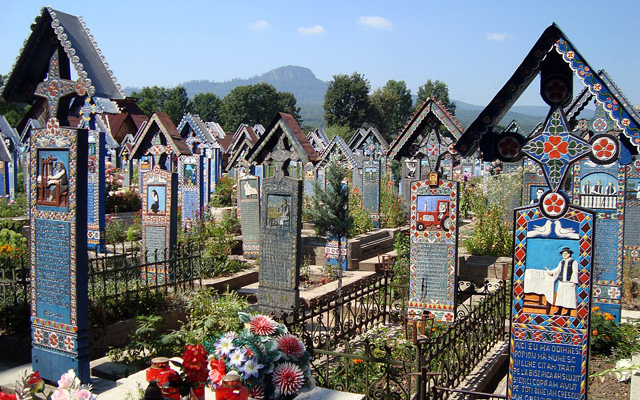 ADVERTISEMENT - CONTINUE READING BELOW
The name Merry Cemetery may seem like a misnomer, but the town of Sapânta, Romania, is home to a very different kind of cemetery. Far from embellishing the tombstones of their deceased loved ones with sweet sayings, profound quotes, or the usual "Rest in Peace"—the residents of Sapânta have taken to sticking to the truth in an ironic, lighthearted, and ultimately merry manner. Colorful crosses, sometimes depicting not-so-nice incidents in the buried one's life or even adorned with clever limericks in lieu of sorrowful epitaphs, mark the graves of the towns' people. All this came from the work of Stan Ioan Patras, who was in charge of carving crosses for the town cemetery until his death in the 1970s.
Several epitaphs reveal hard truths about the person buried beneath it. Roughly translated, one reads "Ioan Toaderu loved horses. One more thing he loved very much. To sit at a table in a bar. Next to someone else's wife," while another goes, "Underneath this heavy cross. Lies my mother-in-law poor… Try not to wake her up. For if she comes back home. She'll bite my head off."
ADVERTISEMENT - CONTINUE READING BELOW
Waverley Cemetery (Sydney, Australia)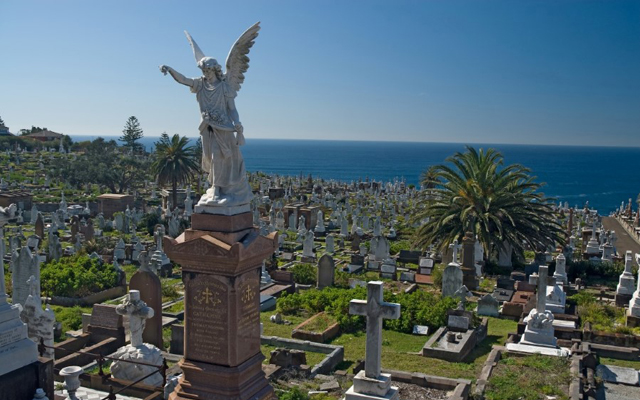 The residents of Waverley Cemetery are treated to an unbeatable view for the rest of their afterlives: the sprawling site is located atop a cliff overlooking the Australian seas. The picturesque area is home to many Victorian- and Edwardian-style monuments and gives more of a hopeful atmosphere than the usual somber cemetery setting. There are around 86,000 graves in Waverley Cemetery, and the sight of the marble structures practically shining in the Australian sun with the sea behind it is a different kind of experience.
ADVERTISEMENT - CONTINUE READING BELOW
Many of Australia's greats have been laid to rest here since it opened in 1877. Notable figures include poets Henry Lawson and Dorothea Mackellar, Australia's first prime minister, Edmund Barton, and Olympic gold medal swimmer Sarah Durack.
Mount of Olives (Jerusalem, Israel)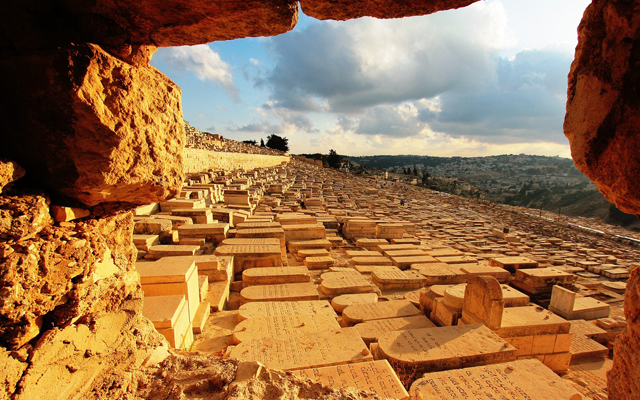 We're going to have to use a cliché here, but the Mount of Olives truly is an impressive sight to behold. This area is widely regarded by religious tradition to be the site of the resurrection, and is a holy place for believers of Judaism, Christianity, and Islam. The burial site has been in use since biblical times—one monument here is dedicated to King David's son Absalom—and is also the final resting place of Israeli Prime Minister Menachem Begin, who passed in 1992; which means that this site has been in use for more than 3,000 years.
ADVERTISEMENT - CONTINUE READING BELOW
The rolling slopes of the Mount of Olives is filled with ancient and modern tombstones of those who wish to be close to where the resurrection is meant to happen. If you want to take in the views of ancient Jerusalem and its many, many stories, then the views from this mount are one for the books.
The Old Jewish Cemetery (Prague, The Czech Republic)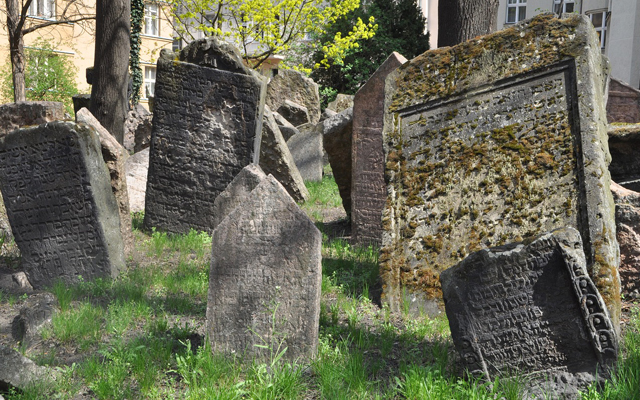 ADVERTISEMENT - CONTINUE READING BELOW
This medieval cemetery is the oldest Jewish cemetery in all of Prague—the dates on its more than 12,000 headstones vary from 1439 to 1787, though it is said that even more tombs are buried underneath. As a result of an ancient rule stating that Jews could only be buried on a single street in Prague, the Jewish community had to continue bringing in fresh earth to bury their beloved atop older graves (estimates say around 100,000 individuals were actually laid to rest here). Now, the thousands of tombstones—each intricately decorated and most intact—are both a final resting place and symbols of Prague history.
It is said that the only reason this Jewish cemetery survived the Nazi occupation of Czechoslovakia is because they wanted to keep it as a "Museum of an Extinct Race," a terrible idea which fortunately never happened. Instead, today there is a small adjacent museum you can visit to learn the story of the Jewish community and also pay your respects to the many Jewish scholars and Rabbis buried here.
ADVERTISEMENT - CONTINUE READING BELOW
Share this story with your friends!
---
Help us make Spot.ph better!
Take the short survey
More Videos You Can Watch
Load More Stories