8 Beloved Cars That Bring Back Childhood Memories
We found them all in one event!
(SPOT.ph) You may find this hard to believe, but get this: Mitsubishi has been making cars for 100 years! Makes you think: at some point in your life, growing up, you've probably seen (or even ridden) in some of these cars. After all, it seems like only yesterday when our streets were flooded by Box Type Lancers and old school Colts.
If you're feeling a little nostalgic, Mitsubishi Motors Philippines Corporation is holding an anniversary exhibit featuring some of the most iconic cars to ever roll off of the company's factory floor, at the World Trade Center in Pasay City, from June 8 to 11. Here are some of the vehicles from the event that are sure to bring back childhood memories:
1937 PX33
When you raced your toy cars, this model probably was never the fastest—but it was big enough to knock over the other cars en route to a first place finish.
1971 Colt F2000
Your racecar driver dreams as a kid were probably fueled by this car. And for good reason! Just look at it! 
Lancer 1600 GSR Safari Rally Edition
Your cool tito had the stock version of this car. He loved it, and you loved taking rides in it. 
Lancer EX 2000 Turbo (1983 1000 Lakes Rally)
Your other, arguably cooler, tito had this one. 
Starion Race - Circuit Car (1982-1989)
Before knowing any Italian exotic cars, back in the day, this is as exotic as things got. This ride fueled a whole lot of boyhood daydreams. 
Pajero #189 (1985 Paris-Dakar Rally winner)
Even as a kid, we knew that this big car was super cool. It became even cooler when we found out it started winning one of the toughest races in the world. 
WRC Lancer 2005
The "Evo" isn't exactly retro, but it's already a classic. Anyone with dreams of a becoming a rally driver imagined themselves behind the whell of this car. 
Outlander PHEV (2015 Baja Rally race car).
Another "new school" ride, this one is already making an impression on both kids and adults today. When the kids of today grow up, this is going to be one of the cars they'll fondly remember. 
Here's the thing: all these cars are available for viewing at the Mitsubishi Automobile Expo: A Century of Innovation. 
Admission is free, and the event will also feature MMPC's current vehicle lineup, Mitsubishi merchandise, and the company's Montero Sport Head to Head test drive event.
You can even bring the little ones along—aside from the day-long family-friendly activities, Nickelodeon's Paw Patrol gang will have a meet and greet session with the kids on Sunday, June 11, from 4pm to 5pm, there'll be a bounce house, and Krazy Karts for the young and young-at-heart to try!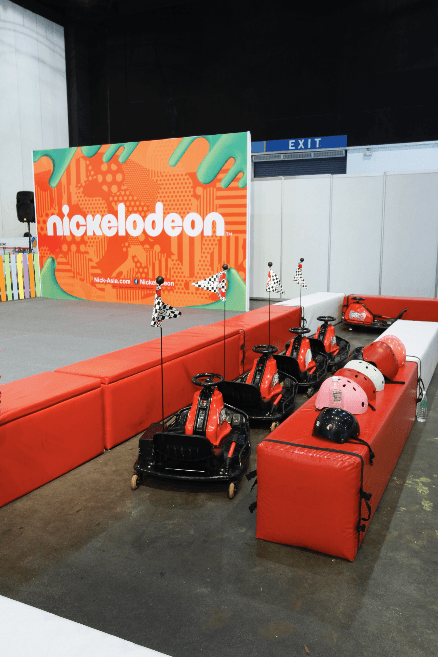 So whether you're looking to buy a new car or go for a trip down memory lane, you know where to be this weekend.
For more information, visit the Mitsubishi Motors Philippines Corporation website.