(SPOT.ph) A lot of things can happen during a road trip. The possibilities range from the benign (buying fruits from a roadside stall) to the murderous (just how long can you last with the same people in an enclosed space?) and everything in between. One thing's for sure, though, you'll be relieved to be away from Metro Manila traffic; even if you do end up in a congested area, at least you're not staring at the same gray scene you usually do on the daily grind.
So with summer coming up, we're sure you'll take every chance you can to get away from the Metro. We round up a couple of the cool roads in Luzon that you can take for a scenic drive—destination not required. Don't forget to fill up the gas tank!
also read:
10 Scenic Luzon Routes to Take If You Want to Make the Most of the Cold Weather
10 Scenic Routes in Luzon for the Ultimate Joyride
You can take these cool roads in Luzon for a scenic drive:
Mega Dike Access Road, Porac, Pampanga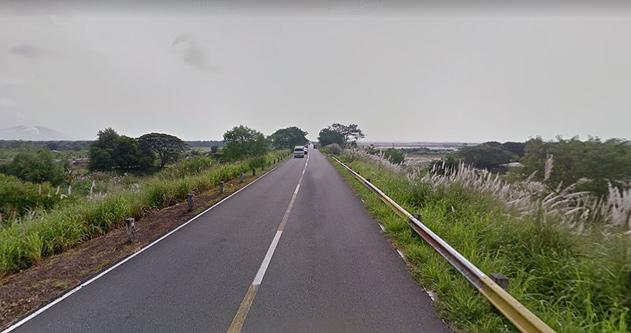 ADVERTISEMENT - CONTINUE READING BELOW
It's been decades since the massive 1991 Pinatubo eruption but its effects can still be seen—and even driven on—today. This mega dike was built in 1995 to protect Pampanga from lahar, and is itself also made from compacted lahar and concrete. In 2012, the mega-dike was paved with asphalt, turning it into a two-lane road that connects Porac and San Fernando. An easy late-afternoon drive reveals the huge expanse of green fields still dotted with volcanic sediment on one side, and the peak of Mt. Arayat rising in the distance on the other.
Daang Kalikasan, Mangatarem, Pangasinan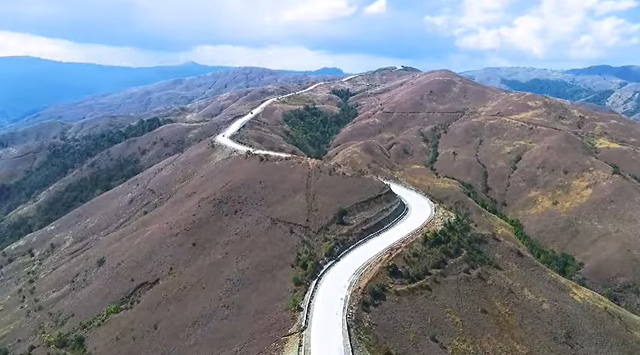 Disclaimer: this scenic route was declared off-limits after an influx of tourists excited to see the rolling mountains proved to be too much and caused several accidents. We suggest keeping this upcoming connector between Pangasinan and Zambales on your bucket list though. The Mangatarem viewpoint in Pangasinan promises unbeatable views reaching as far as Lingayen Gulf while the long winding road is more than enough to satisfy your wanderlust.
ADVERTISEMENT - CONTINUE READING BELOW
Recommended Videos
Mt. Samat Road, Bataan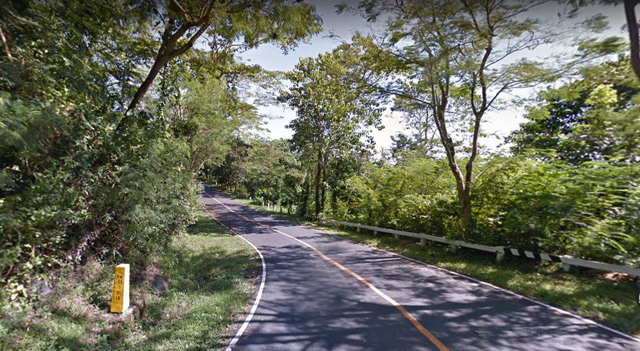 Chances are you've been here thanks to a school field trip, but trust us when we say it's worth coming back to. You can take the smooth and straight roads of the Subic-Clark-Tarlac Expressway, then down the national road through Pilar, and up the winding, tree-lined path of Mt. Samat all the way to the Dambana ng Kagitingan. You may want to go slow up Mt. Samat because aside from the rather sharp curves, the lush forests will sometimes part to offer views of Manila Bay. We also suggest rolling down your windows for that rare spot of fresh air.
Port Barton-San Jose Road, San Vicente, Palawan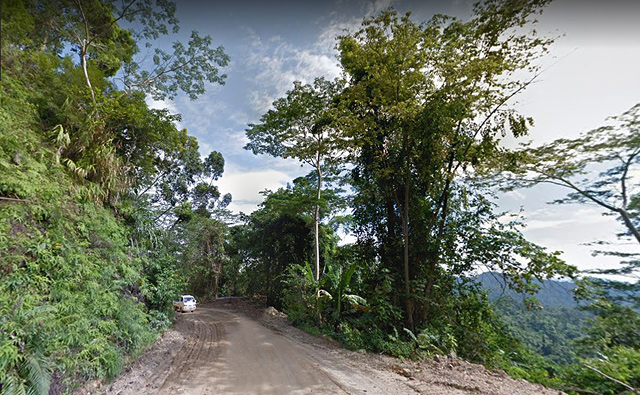 ADVERTISEMENT - CONTINUE READING BELOW
Palawan is far from being short of beautiful beaches, but this road will show you what other natural riches the isalnd has. This road stems from the national highway on the east coast of Palawan and traces a path through flat fields, little towns, lush farms, and up through the mountains before finally landing you on the west coast, where the secluded white-sand beach of Port Barton lies. You can also choose to rough it up by renting motorbikes from the capital, Puerto Princesa, and ride on two wheels through the island.
Buntun Bridge, Tuguegarao City, Cagayan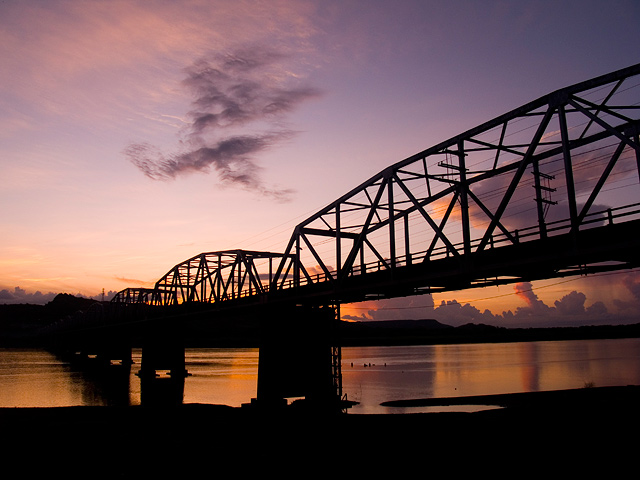 If you ever find yourself way up north, you may want to take the chance to go through the country's second-longest bridge. At more than a kilometer long, the Buntun Bridge spans over the massive and mostly peaceful Cagayan River. It acts as the main gateway to Tuguegarao City and connects to Solana. Technically speaking, it's not a road, but the bridge offers an interesting peek into the daily life of its people and, if you time it right, you'll be treated to golden-tinged views of Cagayan River in the late afternoon.
ADVERTISEMENT - CONTINUE READING BELOW
Plaridel Bypass Road, Bulacan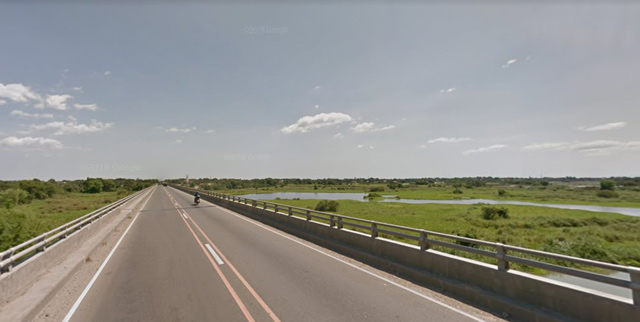 This bypass road was opened in 2018 and passes through several municipalities in Bulacan, namely  Balagtas, Guiguinto, Plaridel, Bustos, and San Rafael. This project is meant to decongest traffic on the busy Maharlika Highway but aside from the practical advantage of cutting travel time, the bypass also offers quiet views of Bulacan's flat and expansive terrain. Part of the bypass goes over the Angat River and a lengthy viaduct also floats over scenic rice fields and farm lands.
Catanduanes Circumferential Road, Catanduanes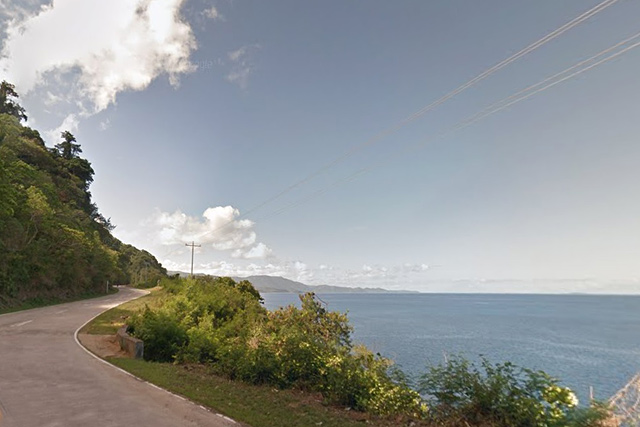 ADVERTISEMENT - CONTINUE READING BELOW
It might be a bit of a stretch, but just know this, the Catanduanes Circumferential Road literally goes around the entire picturesque island province found in the Bicol Region—which screams of a challenge to us. This road will bring you through different parts of the island: through sleepy towns and lively centers, and right to the high points and the edges, where the road practically kisses the sea. Interesting points include the Viga Summit in Viga, while a drive through Bato could offer you a peek at Bato Church, one of the oldest structures on the island.
Baler-Casiguran Road, Aurora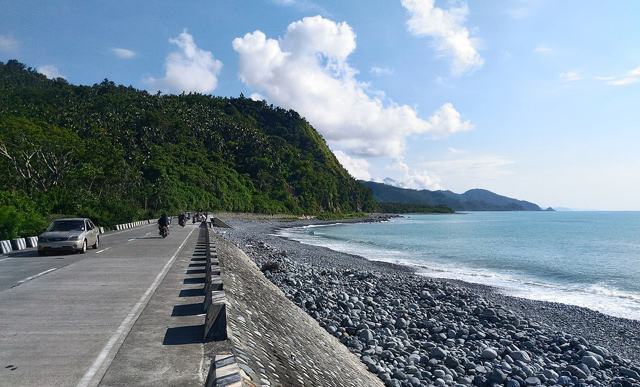 If you want to go for full cinematic effect, then this road up north is an absolute must. It spans from the popular surfing hotspot of Baler to the quiet beaches of Casiguran. Thanks to the fact that this national road practically traces Luzon's east coast, dotted along the way are the beaches of Dipaculao and Dinalungan. Prepare yourself for what will probably be one of the most leisurely drives of your life—just make sure to plan your trip when it's not typhoon season.
ADVERTISEMENT - CONTINUE READING BELOW
Old Zigzag Road, Atimonan, Quezon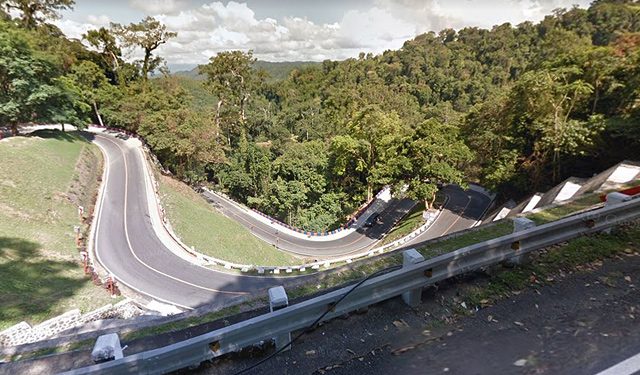 This path wasn't nicknamed "Bituka ng Manok" for nothing. The Old Zigzag Road weaves its way through the hilly slopes of the Quezon National Park in Atimonan and offers pretty unbeatable views of lush forests—and also quite the challenge for the driver with sharp curves and steep slopes. Don't be discouraged, as there are usually designated traffic marshalls to help vehicles along.
Tagaytay-Talisay Road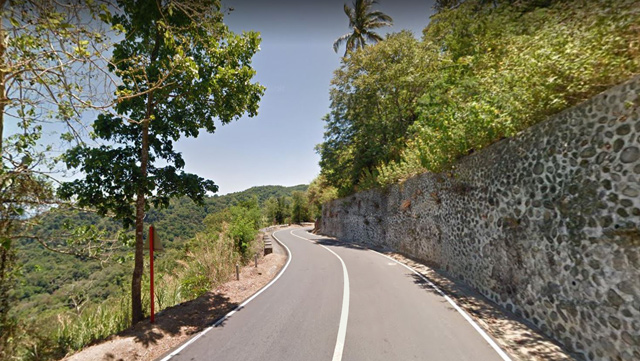 ADVERTISEMENT - CONTINUE READING BELOW
With its reputation, the moniker "Ligaya Drive" seems like an odd choice; locals have also given it the more apt moniker of "Sungay," thanks to its horniness (innuendo unintended). This path connects Tagaytay, Cavite to the town of Talisay in Batangas and its intense twists and turns also resemble a bituka ng manok—probably one that was on steroids. This old path dates back to 1945. There are now smoother routes to take but some have chosen to stick with the thrill—and the excellent views of Taal's Volcano Island—that this road offers.
Share this story with your friends!
---
Help us make Spot.ph better!
Take the short survey
Load More Stories