Travel Secrets Only Frequent Flyers Would Know
These tips will help you plan the perfect trip.
SPONSORED BY SINGAPORE AIRLINES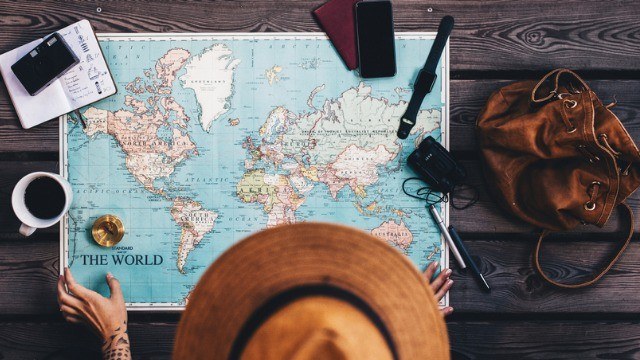 (SPOT.ph) When it comes to traveling, we want to make sure that we're getting the best value for our money. We do our own research and inquire about the best deals for accommodations, tours and most importantly airfares.

The same rings true when you're booking flights—it's vital to be attentive to your ticket inclusions and choose an airline that offers a complete package. Here are a few travel tips that will help you plan the perfect trip.

The joy of travel starts from the flight experience.
Finding a good airfare deal is one thing, but the flight experience is also integral to the journey (especially for long-haul flights!). This is why you should choose an airline that will provide a pleasant holistic travel experience.

With Singapore Airlines' newest product features and services, you can treat yourself to an enhanced comfortable journey. Book yourself on Premium Economy class to enjoy and relax in your own personal space. The seats have built-in adjustable reading lamps and USB ports that can help you catch up on your work. Otherwise, you can binge watch on the latest shows and movies through the in-flight entertainment.

You can even personalize your in-flight entertainment with My KrisWorld. By logging in with your KrisFlyer account, you will be able to pause and play movies from one flight and resume on your connecting flight. Moreover, you can pre-select your in-flight meal through Singapore Airlines' Book the Cook service.

You can choose your in-flight meal from a wide selection, up to 24 hours before your flight. Its menu offers more variety than a regular in-flight menu, which is ideal for those who have special dietary restrictions. With these perks and services, you'll feel relaxed and ready to go when you touch down.

There are perks beyond the air ticket.
Your travel experience doesn't have to stop when you get to your destination. Singapore Airlines offers a holistic travel experience for all their passengers.

For instance, you can avail of the Singapore Stopover Holiday that already comes with hotel accommodations, complimentary rides on the SIA hop on bus, traveller WiFi, food vouchers, and access to over 20 deals and attractions in Singapore. All the details are here.

You can also join the Free Singapore Tour and have a taste of the country's sights and sounds. Maximize the value of your Singapore Airlines boarding pass and enjoy exclusive discounts and perks by presenting your boarding pass at participating merchants. Learn more about the Boarding Pass Privileges here.

Flexibility is key when picking your perfect holiday.
The perfect holiday doesn't have to cost a fortune! Singapore Airlines' Mastercard promo offers discounts and flexible payment options for those who are looking to fly within the next 12 months. You can avail of this deal from April 10 to 30 and book your vacations until March 2019. You will also enjoy the same privileges by flying SQ and experience the world-renowned service they offer.

Remember: It's all about the overall travel experience! Regardless of the destination and the itinerary, we all deserve a great way to fly. Watch Kryz Uy's vlog to see what it's like to fly with Singapore Airlines: 


For more information, visit the following websites: Singapore Tourism Board, Changi Airport, and Singapore Airlines.
This article is sponsored by Singapore Airlines.