We Found a Way to Book Hotels Online, No Credit Card Needed
You're welcome!
(SPOT.ph) While you can now buy clothes, do your groceries, or book plane tickets with the click of a button, we understand if you still feel iffy about sharing your credit-card details online. The threat of theft and fraud is very real.
Here's the good news: We found a safe and easy way to book hotels online without having to use your credit card. You also won't need to make an initial payment over the counter (OTC) at a bank or a payment center. That's one less hassle to think about.
TravelBook.ph allows you to reserve rooms online without asking for your credit-card info, thanks to their Pay at Hotel - No Credit Card Needed service. This means you can keep your bank details secure and hold on to your cash until the date of your reservation. The best part? There are already 1,200 (and counting) reliable and popular hotels that support this safe and hassle-free payment option.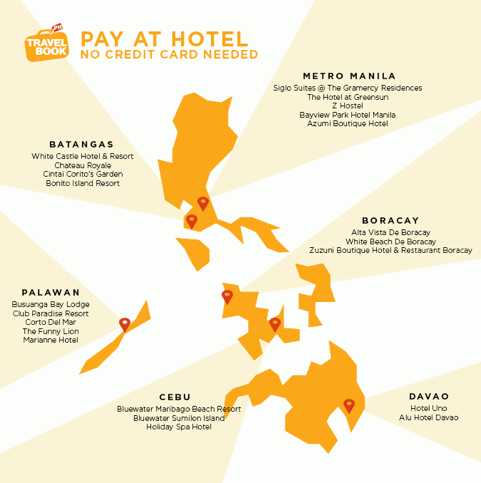 TravelBook.ph doesn't ask for your credit card or bank details upon registration. Anyone who registers (it's free!) can immediately choose Pay at Hotel - No Credit Card Needed, making booking and payment convenient. And since you're paying at the hotel on the date of your booking, you can be sure there are no hidden charges.

If you're the type who's not comfortable doing online transactions or someone who doesn't own a credit card, or if you just don't have the time to make OTC payments, Pay at Hotel - No Credit Card Needed will make booking hotels easy for you.
Sign up now as a TravelBook.ph member and enjoy the cool deals and awesome perks. Just log on to their website, register, and start booking.