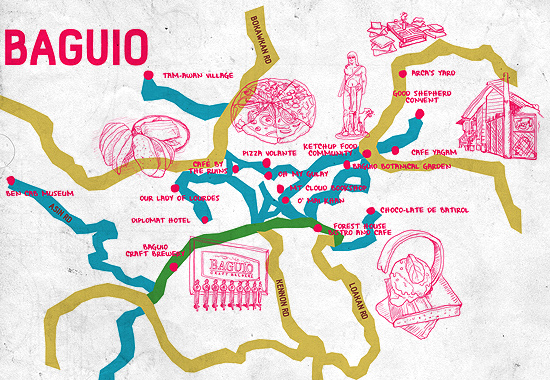 (SPOT.ph) If you've been back and forth to the City of Pines, then you're probably familiar with Camp John Hay (for outdoor picnics), Burnham Park (for biking, jogging, and boat-riding), Wright Park (for horseback riding), Mines View Park (for good pasalubong buys like silver accessories, knitwear, and carved wooden figures—particularly the "barrel man"), Strawberry Farm (where you can get strawberries in all forms), and the huge ukay-ukay spread (for snagging branded goods at rock-bottom prices—depending on your haggling skills). 
So you think you've seen it all? Not even half of it. Baguio is a melting pot of different influences due to its rich Igorot culture, the American occupation, and the many different nationalities currently residing in this (literally) cool place.
There's more to explore in Baguio other than the classic tourist places. Don't forget to snap some Instagram-worthy shots and Snapchat stories so you can prove to the peeps back in Manila that you're out and about and not just vegging out and pigging out in the hotel room.
ADVERTISEMENT - CONTINUE READING BELOW
Where to do some touristy things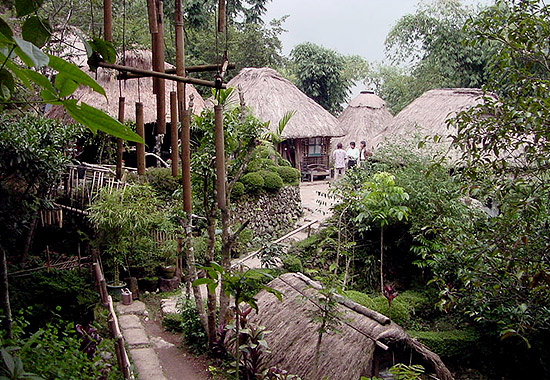 Tam-awan Village

366-C Pinsao Proper
Contact: (074) 446-2949
Website: www.tam-awanvillage.com
Entrance fees: P20 for kids, P30 for students and senior citizens with IDs, and P50 for adults
Open daily from 8 a.m to 6 p.m.
Have an educational experience when you visit this tourist attraction. Established in 1998 by Chanum Foundation Inc., this village aims to promote the preservation of history and traditions by reconstructing Ifugao and Kalinga huts. A tour guide will take you around this mini village so you can learn more about the traditional way of living in tribes.
Perfect for: The tourist who would like to immerse themselves in Igorot history and culture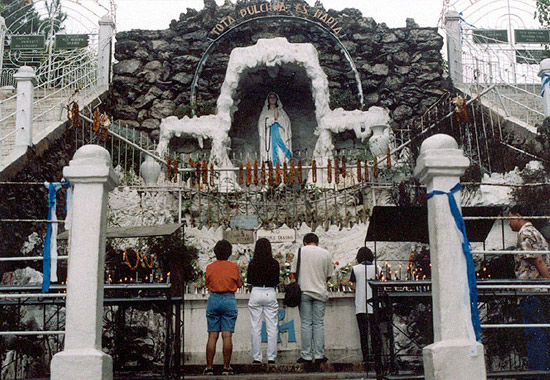 Our Lady of Lourdes Grotto
Diplomat Road, Dominican Hill
Don't mind a bit of a hike? Climb the 252 steps and visit Baguio's Lourdes Grotto. But first, why not purchase some colorful rosaries and candles at the stalls? Many tourists have flocked to this spot so they could say a prayer and make a wish. Who knows? Your wish might just come true.
Perfect for: The devout traveler who wants to have his wish fulfilled. Also, for the traveler who needs some cardio training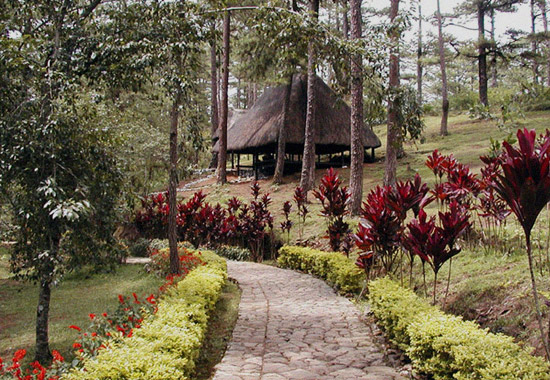 Botanical Garden
Leonard Wood Road, 19 South North Oriental Building
At Baguio's downtown area, you will find the Botanical Garden a.k.a. the Igorot Village. Here you'll see native huts and locals dressed in the traditional garb. There are no entrance fees but if you have to pay P20 when taking pictures with the locals. And that's not all, there's even an underground tunnel built during the Japanese era that you can explore.
ADVERTISEMENT - CONTINUE READING BELOW
Perfect for: The history buff who'd like to take a scenic walk
Where to go for arts and culture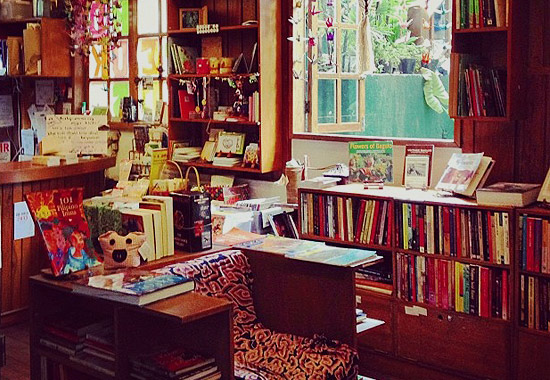 Mt. Cloud Bookshop
Casa Vallejo Building, Upper Session Road, DPS Compound Access Road
Contact: (074) 424-4437
Website: mtcloudbookshop.com
Open daily from 10:30 a.m. to 8 p.m.
This bookstore is what hipster dreams are made of. This cozy little book nook is adorned with origami cranes, wind chimes, and cute tchotchkes (trinkets). Step inside this store and you'll get a whiff of that lovely, musty smell that only books can give. Mt. Cloud offers 90% Filipiniana titles and some foreign ones both new and secondhand.
Perfect for: The bookworm stocking up on new reads or the social media curator who wants to take artsy, filtered shots. Or a meet-cute scenario.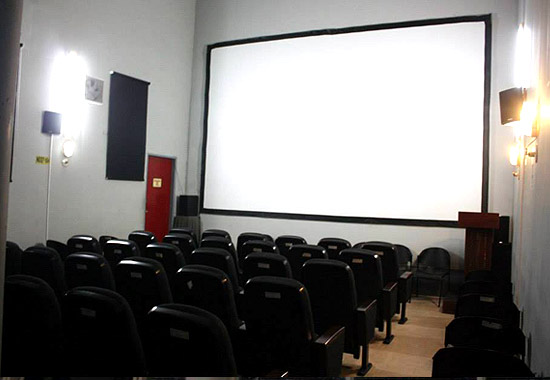 Cinematheque Baguio
Casa Vallejo, Upper Session Road
Contact: 0905-330-9829
FB: facebook.com/CinemathequeBaguio
Once you're finished perusing the book titles at Mt. Cloud and satiated your collectible compulsion, head over next door to the Cinematheque Baguio for a movie marathon. The Film Development Council of the Philippines' program is inspired by La Cinémathèque Française movie museum and offers free admission.
Expect films ranging from 1900s era silent films to restored Filipino classic films of Ishmael Bernal, Lino Brocka, and more local greats. And might we reiterate that it's free?
Perfect for: The hardcore artsy film buff or the moviegoer who's low on cash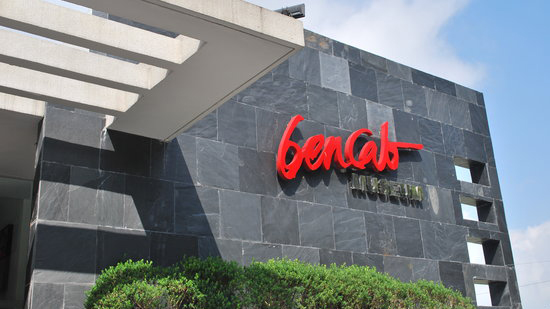 ADVERTISEMENT - CONTINUE READING BELOW
BenCab Museum
Kilometer 6 Asin Road, Tadiangan, Tuba, Benguet
Contact: (074) 442-7165
Website: www.bencabmuseum.org
Open from 9 a.m. to 6 p.m. (Tuesday to Sunday)
For an entrance fee of P120 (P100 for students with valid school ID, P80 for PWDs and senior citizens with ID), you'll be able to check out the prized artworks of national artist BenCab. We recommend taking a walk along BenCab's garden to contemplate on life's mysteries. You can also have a pleasant meal at Cafe Sabel.
Perfect for: The art aficionado
Where to dine, drink, or grab a snack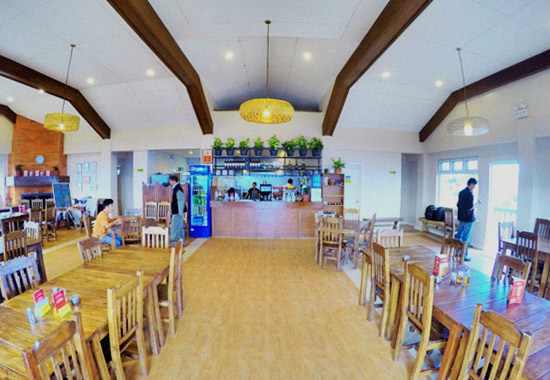 Café in the Sky
Poblacion Kabuyao, Mount Santo Tomas
Contact: 0919-382-6999, 0908-263-4088
FB: facebook.com/cafeinthesky.radar
Open daily from 7 a.m to 8 p.m
Go up, up, and away on top of Mount Santo Tomas for an epic overlooking view. This place is situated so high that you can see the clouds from their view deck. Don't forget to call ahead of time in order to be allowed to travel up the mountain.
Perfect for: Taking the ultimate high-altitude balcony shot with clouds as your background. It's the perfect FB cover photo.
Must-tries: Crispy Sky Rolls (P100), Fresh Strawberries with Cream (P80)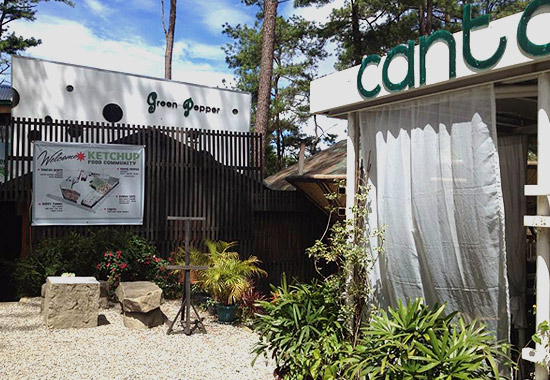 Ketchup: The Food Community
Romulo Drive, Barangay Lualhati (near Wright Park)
Open daily from 8 a.m. to 10:30 p.m.
Yep, even the "City of Pines" has its very own food park located near Wright Park. Opened in March 18, 2012, Ketchup houses several stalls that offer Filipino, Japanese, Thai, and Asian Fusion cuisine. They also have some musicians over to play gigs while you dine.
Perfect for: The group who constantly argues over where to eat. Problem solved.
Must-tries: Rancho Norte's Tapang Usa (P168), Canto's Lomo Ribs (P350), Happy Tummy's Fried Tilapia Small (P150) Large (P250)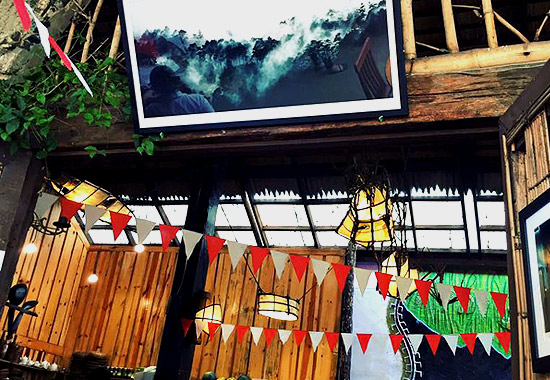 ADVERTISEMENT - CONTINUE READING BELOW
Café By The Ruins
25 Chuntug Street, Rizal Park
Contact: (074) 422-9804
FB: facebook.com/Cafe-By-The-Ruins-38813861009
Open daily from 7 a.m. to 9 p.m.

Café By The Ruins DUA is at Upper Session Road, beside Mario's Baguio
Contact: (074) 442-4010
If you want to have a taste of what Café By The Ruins has to offer then you're going to have to get there early. During peak season (read: Christmas and Holy Week), the place gets packed and the line insanely long. But once you get a seat, it would have all been worth it once you try their dishes (that native rice cooked sinangag-style is the bomb). If you love breakfast, then you'll enjoy their selection. This restaurant is so popular that they even have another branch (Café By The Ruins DUA) not far off from the original.
Perfect for: Those hankering for a power meal after jogging around at Burnham Park.
Must-tries: Spicy Bangus (P250), Filipino Lon-Si-Log (P245), Farmer's Morning Feast (P245), Salabat (P100)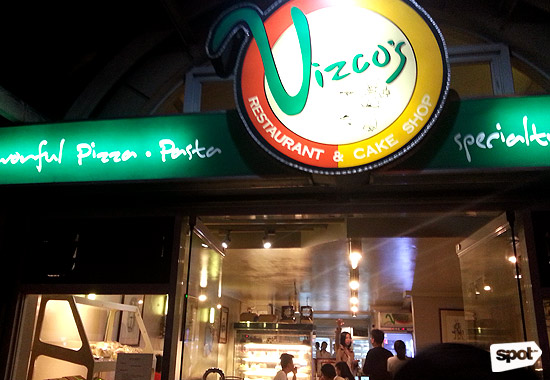 Vizco's Restaurant and Cake Shop
8GF Puso ng Baguio Building, Session Road
Contact: (074) 446-7082
FB: facebook.com/VizcosRestaurantandCakeShop
Open daily from 7 a.m. to 10 p.m.
Vizco's offers both delish savory and sweet dishes—from pizza, pasta, to all sorts of cakes. Their bestseller is the strawberry shortcake, which is unlike any other. It's a strawberry overload—soft sponge cake drenched in strawberry syrup, slathered in creamy strawberry-flavored pink icing, and topped off with, you guessed it, fresh strawberries. One bite will ruin other strawberry cakes for life. You'll want to head up to Baguio any chance you get to have another sweet slice.
Perfect for: The diner who's too lazy to move to another place for dessert and a strawberry-holic.
Must-tries: Strawberry Shortcake Slice (P95); Small (P430/six inches) Medium (P685/eight inches), Large (P1,235/10 inches), 10 inches x 14 inches (P2,195), 12 inches x 16 inches (P3,085)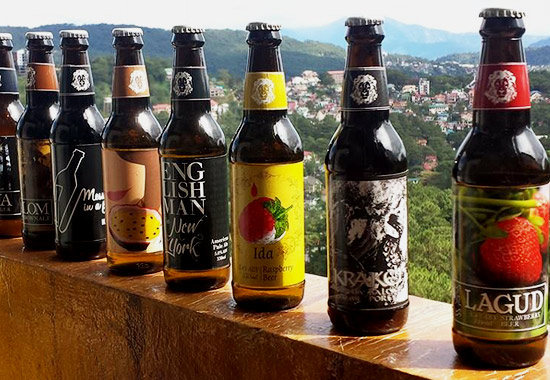 ADVERTISEMENT - CONTINUE READING BELOW
Baguio Craft Brewery
RKC Building, Km 4, Ben Palispis Highway
Contact: (074) 422-5043
Website: www.baguiocraftbrewery.com
Open from 5 p.m. to 2 a.m. (Monday to Saturday) and 5 p.m. to 12 a.m. (Sunday)
Why settle for a cramped, sweaty bar when you can go chug-chug-chug at an open-air balcony with a scenic view of the Baguio mountains at Baguio Craft Brewery? They've got all sorts of flavors in stock to satisfy your beer craving like fruit beers, hop wheat, pale ale, wheat ale, pilsner, Baltic porter, sweet stout and more. And for the indecisive drinker, you can always check out their Six Pack Sample (P330) so you can try a lot at a time. Bottoms up!
Perfect for: Those looking to unwind after a long day of walking around and doing touristy things with family and friends.
Must-tries: Lagud/Strawberry Beer Bottle (P180), Glass (P150), and Pugaw/India Pale Ale Bottle (P190), Glass (160)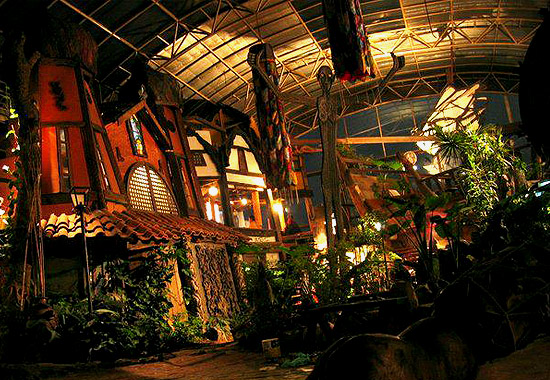 Oh My Gulay
Diego Silang Street, 108 Session Road, Top Floor, La Azotea Building
Contact: (074) 446-0108
FB: facebook.com/ohmygulaybaguio
Open from 11 a.m. to 8:30 p.m. (Tuesday to Sunday)
True to its name, you will literally go "OMG" once you enter the Oh My Gulay café. With its lush greenery, contemporary art pieces, and cottage-like exteriors, it will feel as if you've stepped into a The Lord of the Rings-esque fantasy film. Enjoy eating healthy and delicious dishes, viewing art exhibits, and listening to performances.
Perfect for: The resident vegetarian in the group or the artsy crowd.
Must-tries: Anak ng Putanesca (P130), OMG Salad (P120)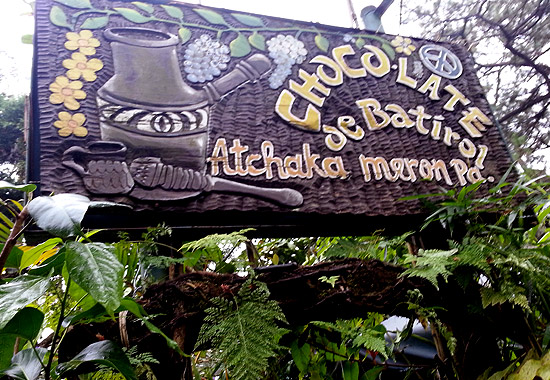 Choco-late de Batirol
Igorot Park, Camp John Hay
Contact: 0916-375-6510, 0915-933-3474
Website: www.chocolatedebatirol.com
Open daily from 7:30 a.m. to 10 p.m.
Tucked away inside Camp John Hay, surrounded by verdant plants is a cozy little nook that serves homegrown tsokolate drinks made the traditional way—using a metal pitcher and a wooden whisk. It might take little bit longer for your drink to get to you, but good things come to those who wait. One sip from a steaming hot cup of Choco-late de Batirol, and you'll know for sure that it's a far cry from the store-bought instant powdered drink. They also have an extension resto at 50 Romulo Drive, Baguio City. 
ADVERTISEMENT - CONTINUE READING BELOW
Perfect for: The chocolate-loving traveler seeking a yummy way to warm up in this chilly weather.
Must-tries: Choco-late de Batirol Traditional Blend (P80), Baguio Blend with Strawberry (P90), Cold Batirol Baguio Classic (P135), Strawberry Fields (P145), Bibingka (P105)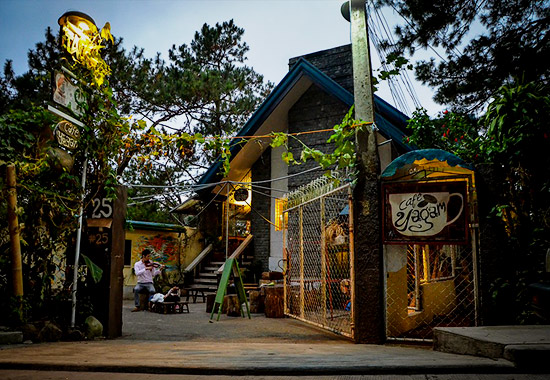 Café Yagam
25 J. Felipe Street, Gibraltar
Contact: (074) 423-0839, (074) 442-3508, 0908-514-0684
FB: facebook.com/CAFE-YAGAM-671221122965088
Open daily from 11 a.m. to 10 p.m.
Need a boost of caffeine or just want to relax at a homey café? Then head right over to Café Yagam where you can cozy up to their warm fireplace while reading a book and savor their Cordilleran coffee (customizable according to brew, roast, and strength) and cuisine.
Perfect for: A brief respite from the hustle and bustle of the city. And of course, an ideal place for the javaholics.
Must-tries: Pinikpikan (P200), Kiniwar (P40)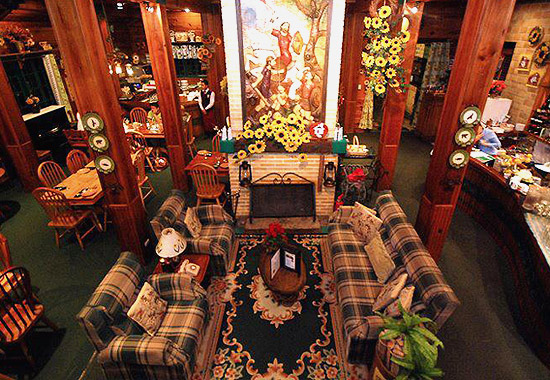 Forest House Bed & Breakfast
16 Loakan Road
Contact: (074) 447-0459
Website: www.foresthouse.ph
FB: facebook.com/foresthousebaguio
Open daily from 11 a.m. to 10 p.m.
Dine inside a log cabin with a real hearth warming up the place and a balcony overlooking the whole city. You'll love the fancy ambience, decorative interiors, and wide selection of comfort food.
Perfect for: A date night with your significant other
Must-tries: Forest House Homemade Bagnet (P195), Forest House Bouillabaisse (P110), Blueberry Cheesecake (P120)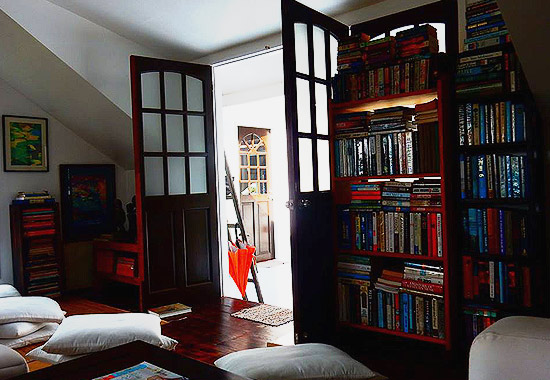 ADVERTISEMENT - CONTINUE READING BELOW
Arca's Yard
777 Tip-Top City Limit, Ambuklao Road
Contact: (074) 442-9706, 0929-325-1868
This wonderful home-turned-resto may be situated far from the city but it's definitely worth the effort. With only two open rooms and a second floor with a mini library, the ambience feels cozy and intimate—your home away from home. If you want to pay a visit, don't forget to call for a reservation at least two days before your visit.
Perfect for: A relaxing afternoon having intimate conversations with your closest friends
Must-tries: Arca's Cloud Tea (P60), Arca's Sweet Potato ala Mode (P95)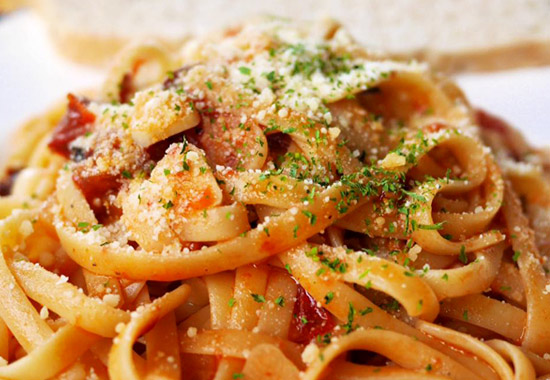 Hill Station
Casa Vallejo, Upper Session Road
Contact: (074) 424-2734; hillstation1909@gmail.com
Website: hillstationbaguio.com
FB: facebook.com/HillStationBaguio
Open daily from 7 a.m. to 11:30 p.m.
Hill Station is one of the classic restaurants in Baguio which serves up a wide variety of dishes inspired by Western, African, and Southeast Asian cuisine. With its peaceful ambience, instrumental background music, and lingering aroma of simmering food, it's the ideal place for long, meaningful conversations with your companion. And much like Café By The Ruins, due to its popularity, Hill Station put up another branch called Bistro by Hill Station located at the Baguio Ayala Land Technohub in Camp John Hay just to accommodate all its diners.
Perfect for: The foodie and a date for two without the kids. 
Must-tries: Caesar Carpaccio (P290), Moroccan Spiced Baby Back Ribes (P395), Paella (P695), Lemon Meringue (P65), Ice Cream Palette (P180)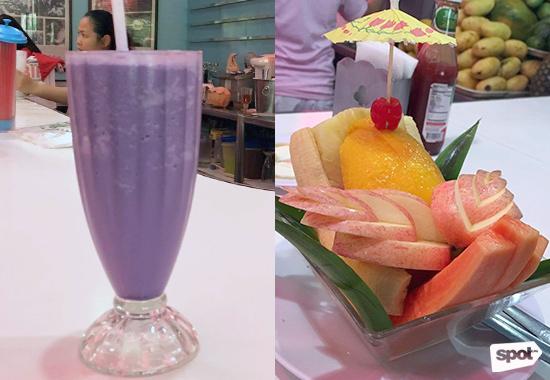 50's Diner
92 Upper General Luna Road, Corner Brent Road
Contact: 0916-659-5555
With its kitschy décor and jukebox tunes, you'll feel as if you've stepped inside a time warp as you're transported back to vintage Americana. You'll probably think of wearing a poodle skirt and a neckerchief or donning a leather jacket with greased up hair the next time you stop by. But while the aesthetics scream U.S.A., the food fare however provides something more global and suitable to the Pinoy palate with servings of bangus, bulalo, and even street food. Of course, the usual burgers and milkshakes are on the menu but so are schnitzel and tempura. 50's Diner is a very interesting hodge podge of culture and cuisine, indeed.
ADVERTISEMENT - CONTINUE READING BELOW
Perfect for: For the constantly snacking squad who's on a budget
Must-tries: The Famous 50's Burger (P100), Pancake Sandwich (P120), Pizza Burger (P115), 50's Halo-halo Special Ice Cream Cocktail (P100)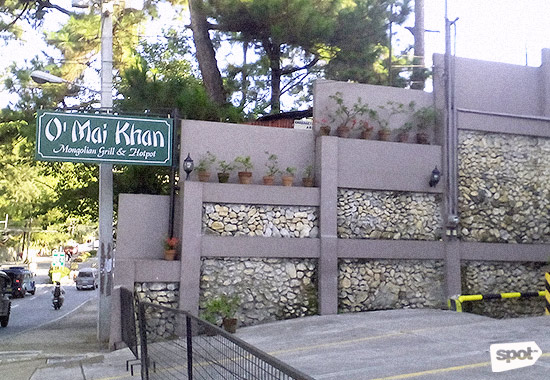 O' Mai Khan
Upper Session Road (Engineer's Hill)
Contact: (074) 442-5885
Open daily from 11 a.m. to 2 p.m. (Monday to Sunday); and 6 p.m. to 9 p.m. (Monday to Saturday)
Their Mongolian-style BBQ buffet is truly a sight to behold: a delicious spread of fresh veggies, a line of bowls holding different sauces, heaps of rice you can scoop up, and your choice of pork, beef, or chicken for below P300 (way cheaper than in Manila). Not a bad deal!
Perfect for: For the hungry traveler who wants a looot of ulam
Must-tries: Mongolian Barbeque (P210/adult, P150/kids below four feet) and Mongolian Hot Pot (P160/one person, P260/two people, P420/four people)
Where to buy pasalubong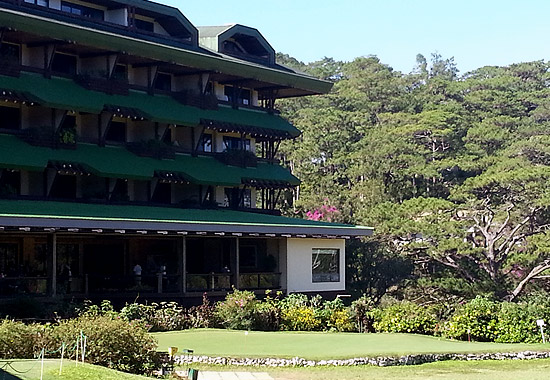 Baguio Country Club (The Pastry Shop)
Baguio Country Club Road, South Drive
Contact: (074) 619-2050 to 64
Website: www.bcc.com.ph
Open daily from 7 a.m. to 10 p.m. (membership card needed)
The BCC's Pastry Shop Outlet is at Villa Cordillera at Outlook Drive.
Housed inside the legendary Baguio Country Club (established 1905), The Pastry Shop offers high-quality baked goods for BCC members who want to bring home the flavors of Baguio. The bakery has been around for decades and its bestseller continues to be the much sought-after raisin bread baguette. And if you're not a BCC cardholder then don't fret: You can find The Pastry Shop's products in places like Villa Cordillera and a stall in SM Baguio.
Perfect for: The gourmand who isn't satisfied with plain ol' bread. (You know what would make bread even better? Add some fruit into the mix, that's what.)
ADVERTISEMENT - CONTINUE READING BELOW
Must-tries: Raisin Bread, Banana Bread, Carrot Bread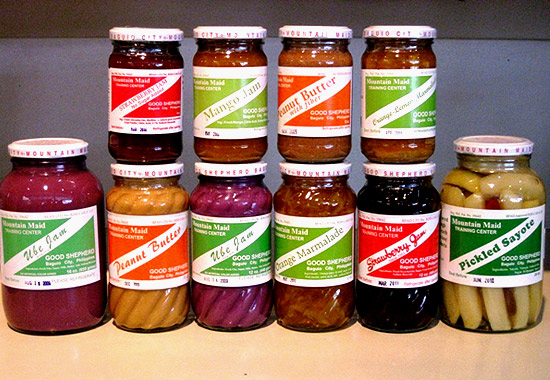 Good Shepherd Convent
15 Gibraltar Road, Mines View
Contact: (074) 424-2496
Open daily from 8 a.m. to 5 p.m.
Located near Mines View Park, the Good Shepherd Convent offers all sorts of sweet snacks such as jams, cookies, and more. And they are ridiculously delicious. They're so good that the place is usually packed so you better get there early. Plus, these treats are lovingly made by the nuns at the convent so you're partaking some holy snacks.
Perfect for: The tourist who almost forgot to bring home a souvenir and wants to make a last-minute run to purchase Baguio's best treats.
Must-tries: Ube Jam (P200 to P320), Strawberry Jam (P150 to P220), Peanut Brittle (P175 to P190)
Where to test your courage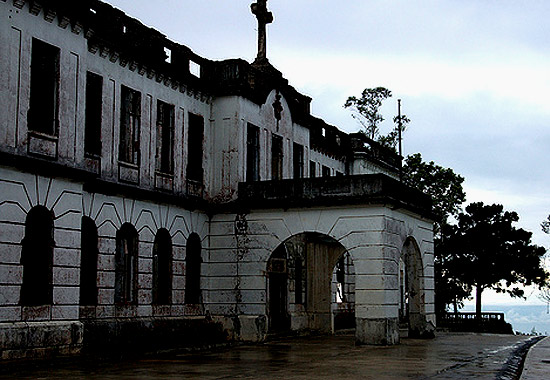 Laperal White House, Diplomat Hotel, and other supposedly haunted areas
Aside from the top-notch eats and the scenic view, Baguio is also known for supernatural elements that reside in its land. Or so they say. Whether you believe they exist or not, it makes for pretty good lore. Are you brave enough to explore what this city has to offer?
Perfect for: The resident ghost hunter with nerves of steel. (Not recommended if you're just trying to impress your date.)
Share this story with your friends!
---
Help us make Spot.ph better!
Take the short survey
More Videos You Can Watch
Load More Stories