These Facebook Groups Are Great for the Solo Traveler
Just make sure to look them up for feedback before signing up for a tour!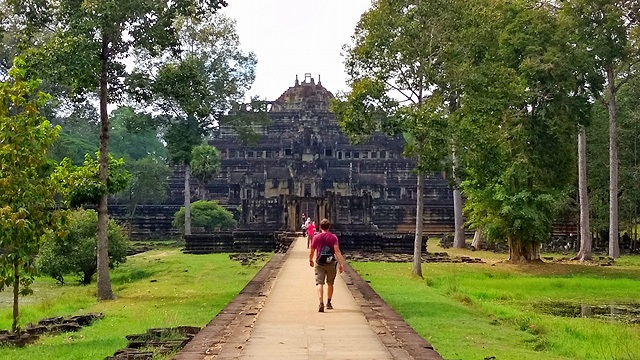 The stress of planning out-of-town trips is one reason why things don't push through, but worry not—there are actually those who can plan your solo sojourn for you, and you can find them on Facebook.
Aside from the news and the memes, Facebook has tons of local groups catering to travel-savvy folks. Many of these groups feature planned tours that will make things easier for your travel-hungry soul. Why not make use of that kind of resource to experience your best adventure yet? Here are a few which you can join, but just as with everything else online, it's important to be very discerning about travel deals. While most of these groups feature legit travel agencies and interest communities, there will always be a few bad apples that aren't as professional as you think. Make sure to do a background check on your chosen tour organizer to avoid any mishaps, and have fun!
ADVERTISEMENT - CONTINUE READING BELOW
Travel Philippines (Biyaheng Budgetarian – Project 81)
Members: 103,473 as of writing
Probably one of the biggest crowd-sourced local travel communities to date, this group created by Morion Travel & Tours and Morion Transport Services has everything from van rentals to travel agencies—even power banks, which you can use for your travels. Keep on scrolling and you'll even find out-of-town packages that are less than P1,000!
DIY TRAVEL – It's More Fun in the Philippines
Members: 33,296 as of writing
A group sponsored by the American Institute for English Proficiency, it features "DIY trips, travels, tours, and more." You'll find a lot of group tours that are waiting for joiners, and for cheap rates, too!
Travel Buddies: DIY and Budget Beaches and Mountains, Philippines
Members: 24,470 as of writing
This is a good place to start if you're looking for backpacking adventures to many of the country's historical venues and festivals. There are even diving and beach camping offers if you're looking for a more thrilling adventure.
ADVERTISEMENT - CONTINUE READING BELOW
Members: 21,886 as of writing
Specifically created for solo travelers, this group not only posts offers for weekend warriors but also encourages members to share their solo travel experiences and tips to the uninitiated. Admins are pretty strict, so post only those that are trip-relevant!
Backpackers of the Philippines
Members: 118,423 members
"This group is not for newbies," the admin warning goes, and rules are pretty strict so you can be sure that it's for legit travelers. No selling of products, except for pre-loved items related to backpack traveling; no nonsense questions such as begging for whole itineraries; and no asking without using the search button first. Organizers regularly hold out-of-town planned tours or you can also follow the itineraries provided by your fellow backpackers.
This story originally appeared on Femalenetwork.com. Minor edits have been made by the Spot.ph editors.
Recommended Videos
Load More Stories