(SPOT.ph) Galway—a county found along the west coast of Ireland—has recently reached household name status, thanks to Ed Sheeran's song "Galway Girl." But this town has so much more to offer than the pubs featured in the crooner's music video, from a bustling city center to scenic islands.
Here are some of the exciting and picture-perfect places in case you find yourself in this charming Irish county.
Also read:
10 Instagram-Worthy Spots in Sydney
10 Instagram-Worthy Spots in Melbourne
10 Instagram-Worthy Spots in South Korea
10 Instagram-Worthy Spots in Taiwan
10 Instagram-Worthy Spots in Hong Kong
10 Instagram-Worthy Spots in Around the Philippines
Galway City Centre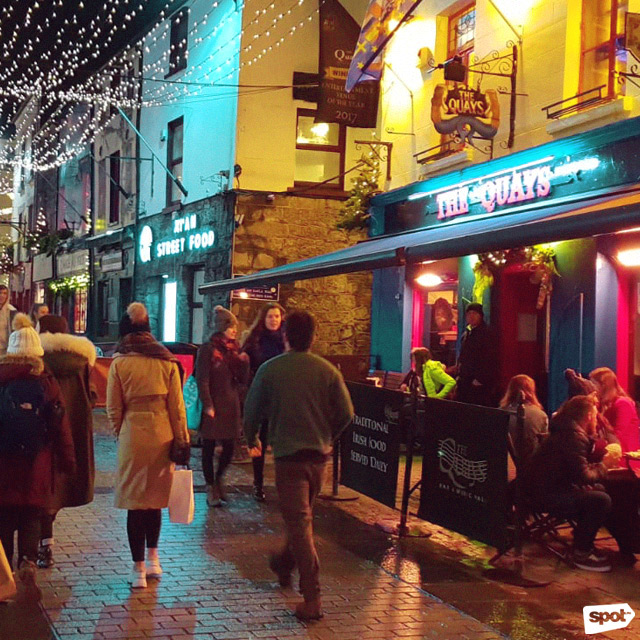 ADVERTISEMENT - CONTINUE READING BELOW
Galway is known for its dynamic and energetic nightlife, with friendly locals, and fresh seafood which you can easily find at the city center. It is also known as "City of the Tribes," which refers to the 14 merchant families that once dominated politics and business in the county from 13th to 19th century. Now, it's where everything converges, from restaurants to entertainment hotspots. The Eyre Square, a public park found within the city center, is a favorite destination every December when it turns into a Christmas town with a night market and holiday displays.
Kylemore Abbey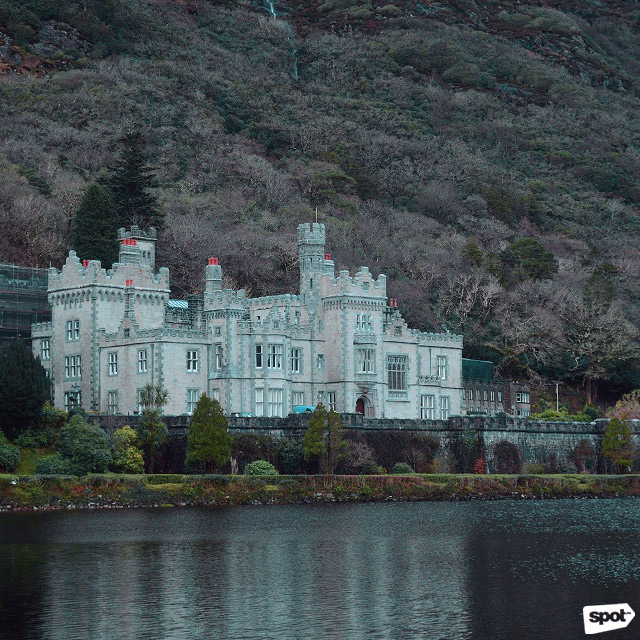 Connemara, Galway, Ireland
www.kylemoreabbey.com
Fee: €13
Open daily from 10 a.m. to 4:30 p.m.
Named by several travel magazines as one of the most beautiful castles in Europe, Kylemore Abbey has a long history of love and tragedy, and several attractions within its grounds. The first one is the abbey itself, which used to be a magnificent castle gifted by a noble named Mitchell Henry to his wife Margaret Vaughan in 1868. Built into the face of a mountain, it was designed by Irish architect James Franklin Fuller and engineer Ussher Roberts Kylemore and cost a little over £18,000. In 1903, the castle was sold to the Duke of Manchester William Angus Drogo Montague and his duchess, Helena Zimmerman. The couple removed most of the original Italian-inspired interiors to make way for bigger entertainment spaces. It was later converted into a boarding school for girls, then finally, a monastery for Benedictine nuns who still runs the place today.
ADVERTISEMENT - CONTINUE READING BELOW
Victorian Walled Garden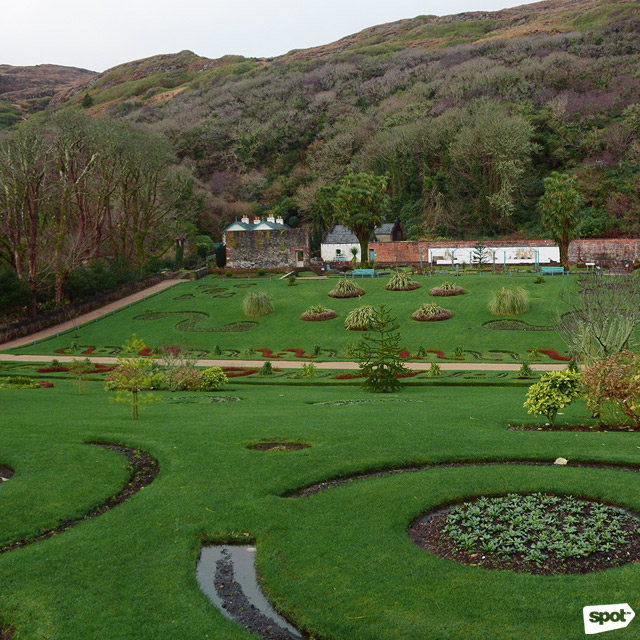 Kylemore Abbey also includes the Victorian Walled Garden, a six-acre property that once hosted 21 glass houses. It is one of remaining Victorian-era walled gardens in Ireland, and is often compared to London's Kew Gardens. The site was left in shambles through the passing of time, and it wasn't until the year 2000 when the garden was opened by Benedictine nuns after more than a decade of restoration. This herculean effort won the prestigious Europa Nostra Award (or European Heritage Awards) in 2002. The houses that were once used by the Victorial Walled Garden's workers have now been transformed to walk-through museums with the locals' furniture still intact.
ADVERTISEMENT - CONTINUE READING BELOW
Sky Road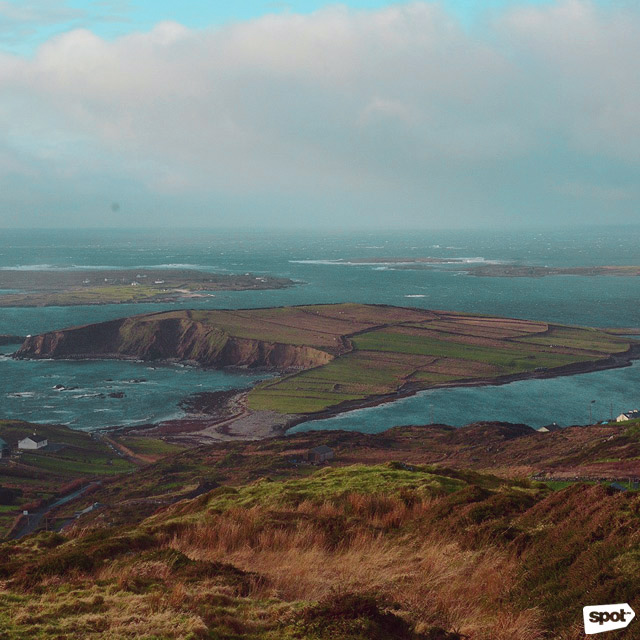 For breathtaking views overlooking the Connemara countryside, the Atlantic Ocean, and the coastline of nearby County Mayo and County Clare, one can simply visit the Sky Road. Its highest point has a viewing deck and even a sign post for taking selfies and group photos. You can choose to hike the 16-kilometer route to the top, or bring your car to the parking lot near the viewing deck.
ADVERTISEMENT - CONTINUE READING BELOW
Connemara National Park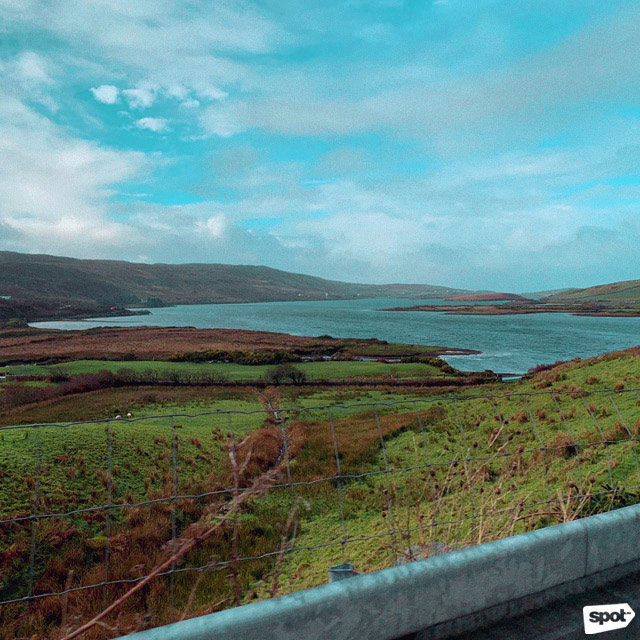 Letterfrack, Co. Galway, Ireland
www.connemaranationalpark.ie
Open daily from 9 a.m. to 5:30 p.m.
With over 2,000 hectares of scenic mountains, expanses of bogs, heaths, grasslands and woodlands, Connemara National Park is a favorite place among families and hikers. Adventurers often follow the trail around Diamond Hill while kids try to spot and feed Connemara ponies.
ADVERTISEMENT - CONTINUE READING BELOW
One of the most famous lakes in Ireland is also located in Connemara, which shot to fame in the '80s, thanks to French singer Michel Sardou. His song "Les Lacs du Connemara (The Lakes of Connemara)" went straight to number one in the charts in 1981. The track, describing the beauty of the lake, brought plenty of European tourists to the Irish district. In fact, for his contribution to their tourism industry, Sardou was awarded the Freedom of Connemara and a symbolic key to the place.
National University of Ireland - Galway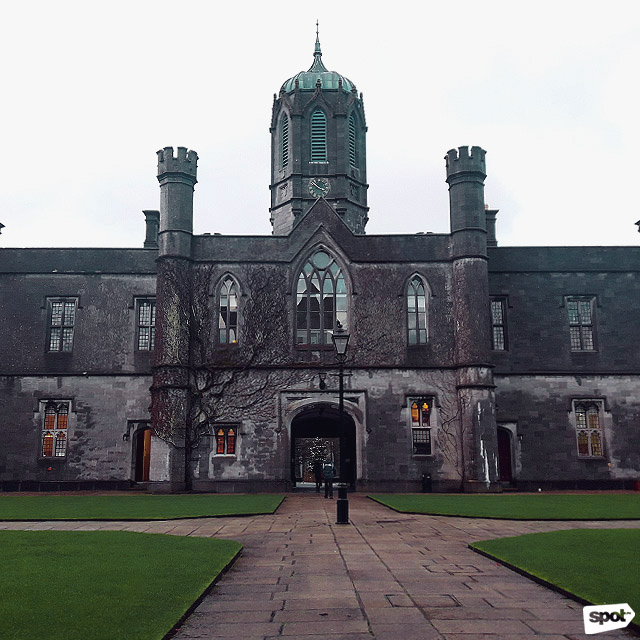 ADVERTISEMENT - CONTINUE READING BELOW
National University of Ireland - Galway, University Road, Galway, Ireland
www.nuigalway.ie
Queen's College Galway—now National University of Ireland (NUI) - Galway—opened its doors to 68 students on October 30, 1849. It was then one of the three Queen's Colleges in the country, with the others being located in Cork and Belfast. Its most prominent feature is the Quadrangle building, which was erected using local limestone and designed in a Tudor Gothic architectural style. This structure remains to be an architectural pride within the university and is now being used as offices by the administration. Other equally significant sites within the campus include the James Mitchell Museum, which was established in 1952; a large sculpture of the Royal Coat of Arms used during the Irish War of Independence; and the O'Shaughnessy Bridge, which was named after NUI Galway graduate Michael O'Shaughnessy of Golden Gate Bridge fame.
The Wild Atlantic Way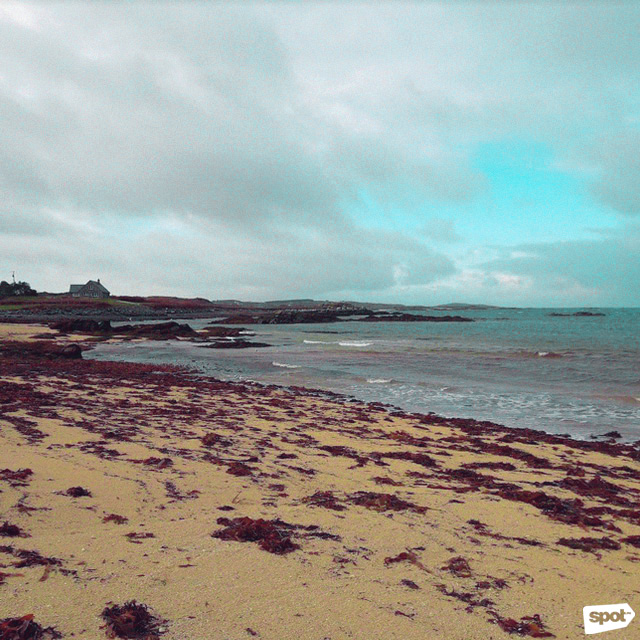 ADVERTISEMENT - CONTINUE READING BELOW
The Wild Atlantic Way, a 2,500-kilometer tourism trail, is where the ocean meets the shores of Ireland. It passes through nine counties and three provinces, including Galway, which is also known as the Bay Coast. The must-see beaches along this route include the Trá an Dóilín (or Coral Strand), which has a biogenic gravel coast made of coralline algae. It is a popular spot for swimming and snorkeling.
Galway Cathedral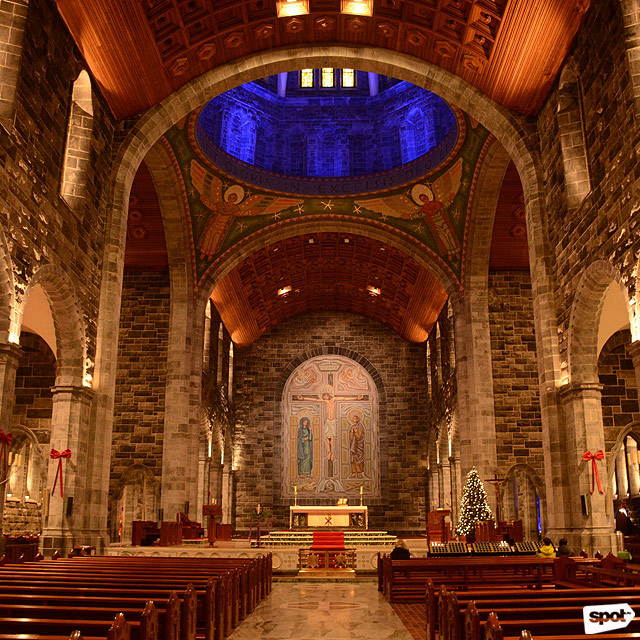 ADVERTISEMENT - CONTINUE READING BELOW
West bank of River Corrib, Galway, Ireland
www.galwaycathedral.ie
Open daily from 8:30 a.m. to 6:30 p.m.
Officially known as the Cathedral of Our Lady Assumed into Heaven & St Nicholas, the Galway Cathedral was built in 1965 on what was the site of a former prison. Construction took seven years, and the cathedral is now popular for its 145-foot dome that became a prominent landmark of the city's skyline. Its interiors, on the other hand, boast stained-glass windows and mosaics.
Salthill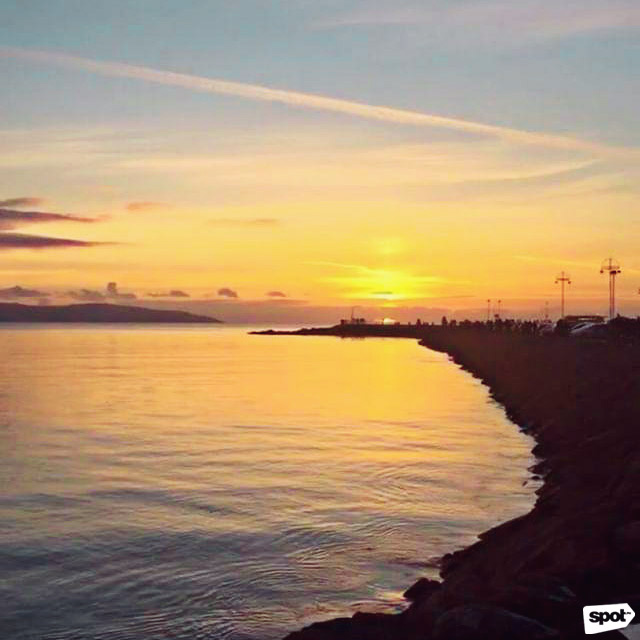 ADVERTISEMENT - CONTINUE READING BELOW
Did you know that there's another "Galway Girl" song? It's an Irish folk song where the "old long walk" and "Salthill prom" were mentioned to refer to the two-kilometer Salthill promenade overlooking Galway Bay. Salthill's Irish name Bóthar na Trá, after all, translates to "the road by the sea." And this sweet spot provides front-row seats to an amazing view of the sunset with Aran Islands on the right and Galway's cityscape on the left.
Aran Islands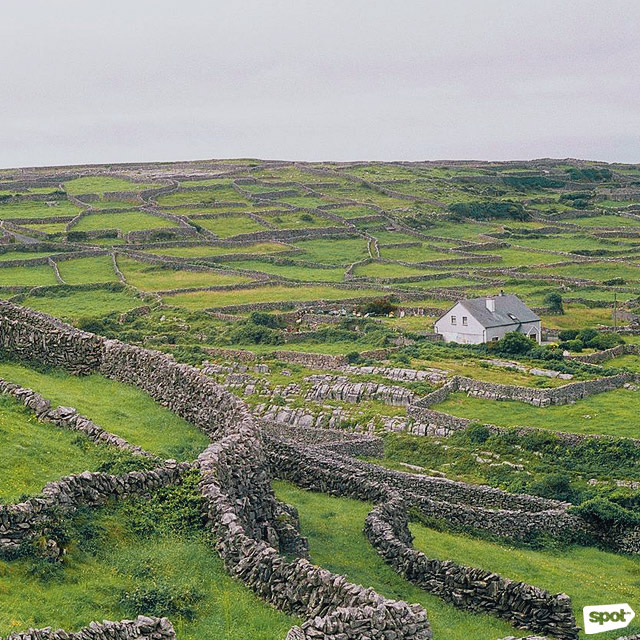 ADVERTISEMENT - CONTINUE READING BELOW
www.aranislands.ie
Three rocky isles off the coast of Galway Bay—Inishmore, Inishmaan, and Inisheer—have inspired artists, poets, and playwrights for centuries. These names may sound familiar because of the Martin McDonagh plays (The Cripple of Inishmaan and The Lieutenant of Inishmore) which were headlined by the likes of Daniel Radcliffe and Aidan Turner. Its fame onstage is nothing compared to the beauty of Aran Islands, made more interesting by ancient sites including the prehistoric fort of Dún Aonghasa and the medieval ruins of the Seven Churches. You can even sign up for glamping on these islands.
Share this story with your friends!
---
Help us make Spot.ph better!
Take the short survey
More Videos You Can Watch
Load More Stories