(SPOT.ph) Literature, beer, live pub music—what's not to love about the intriguing mix of Old World charm and modernity that is Dublin, Ireland? Well, the price tag, for one. Though small and pedestrian-friendly, Dublin is one of Europe's most expensive cities to live in. But that doesn't mean that travelers can't indulge in activities that are fun, quirky, and free! Just don't wait for the rain to stop—as the Irish say, if they did, they'd never get anything done!
Also read:
10 Cool Things You Can Do for Free in Sydney and Melbourne
10 Cool Things You Can Do for Free in Macau
10 Cool Things You Can Do for Free in New York
Here are free things you can do in Dublin, Ireland: 
Read aloud for tea and biscuits at Sweny's Pharmacy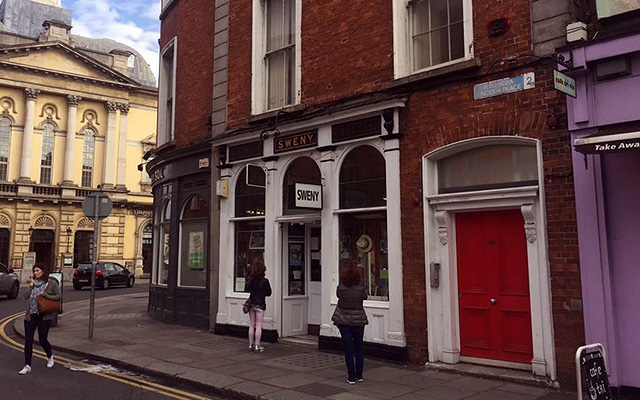 ADVERTISEMENT - CONTINUE READING BELOW
Sweny's Pharmacy was immortalized in Western literary canon by appearing in James Joyce's famously difficult novel, Ulysses. Today, the pharmacy is a secondhand bookshop maintained by volunteers from the James Joyce Society. Drop by for daily readings and cups of tea. If you read aloud from one of Joyce's works—say, Ulysses—you will be rewarded with free tea and biscuits. It's a true Joyce fan's dream (not to mention a unique way to score a snack if you're on a budget).
Sweny's Pharmacy at 1 Lincoln Place, Dublin, Ireland. It is open from Monday to Saturday, 11 a.m. to 5 p.m.
Hunt for street art and monuments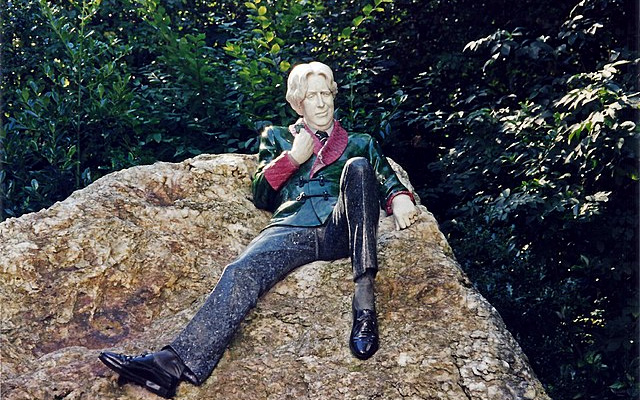 Art is everywhere in Dublin, whether in the form of paint on the walls or monuments to history on the street. Keep your eyes peeled and your mind open, because you never know when you're going to spot something truly amazing. Whether it's street art featuring pop-culture icons, or monuments in odd places—Oscar Wilde is lounging on a rock on Merrion Square Park while Anna Livia is reclining in the water—you're sure to spot a lot of quirky works of art.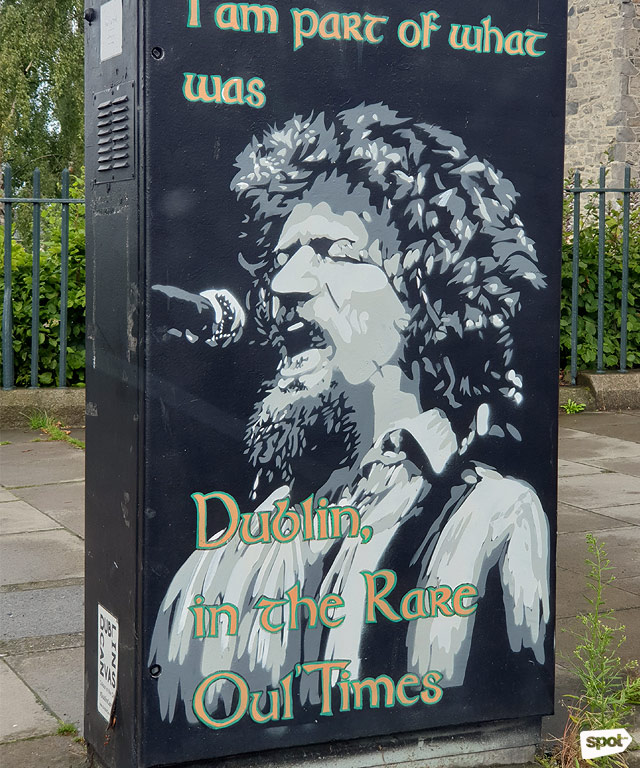 ADVERTISEMENT - CONTINUE READING BELOW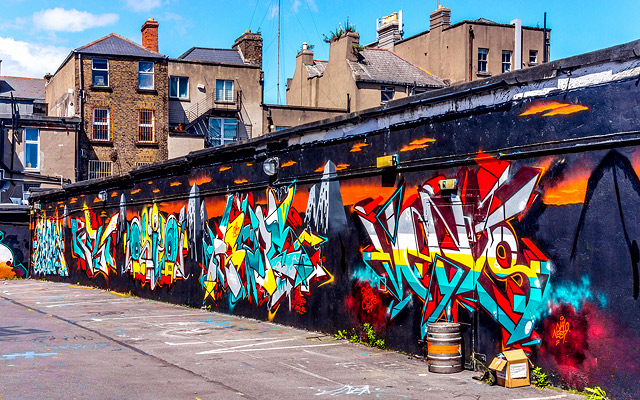 The Tivoli Theater, for one, holds an annual event where artists get to completely repaint the walls of their carpark. Fun fact: Many of the monuments have been given funny nicknames by the locals, many of them NSFW.
Tivoli Theater car park is at 135 Francis Street, Merchants Quay, Dublin, Ireland.
ADVERTISEMENT - CONTINUE READING BELOW
Take some "doortraits"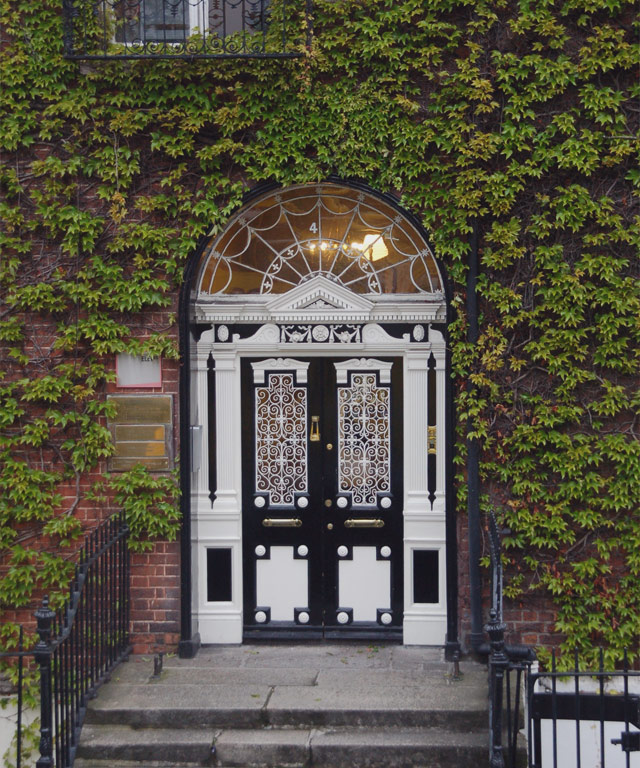 "Doortraits," which has become Instagram's obsession since 2016, is basically a photo of a picture-perfect door. And Dublin, with its colorful Georgian doors against imposing 19th-century brickwork, is an ideal place to fill your feed with "doortraits." If you get a chance to look closer, no two doors are alike and they often have embellished levers or imposing lions.
ADVERTISEMENT - CONTINUE READING BELOW
Be one with nature in the middle of the city
Dublin has a variety of parks and fields for you to take a stroll in and fall in love with—and possibly fall in love in, in some coolly shaded cases. Open to the public all days of the week, these areas are completely free. Where you should go just depends on what you want to do.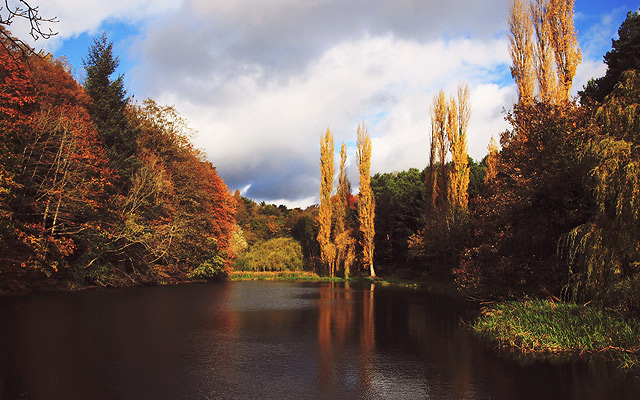 ADVERTISEMENT - CONTINUE READING BELOW
Phoenix Park—which is the largest enclosed city park in Europe—is home to herds of fallow deer. This is also where Áras an Uachtaráin—the official residence of the President of Ireland—is located.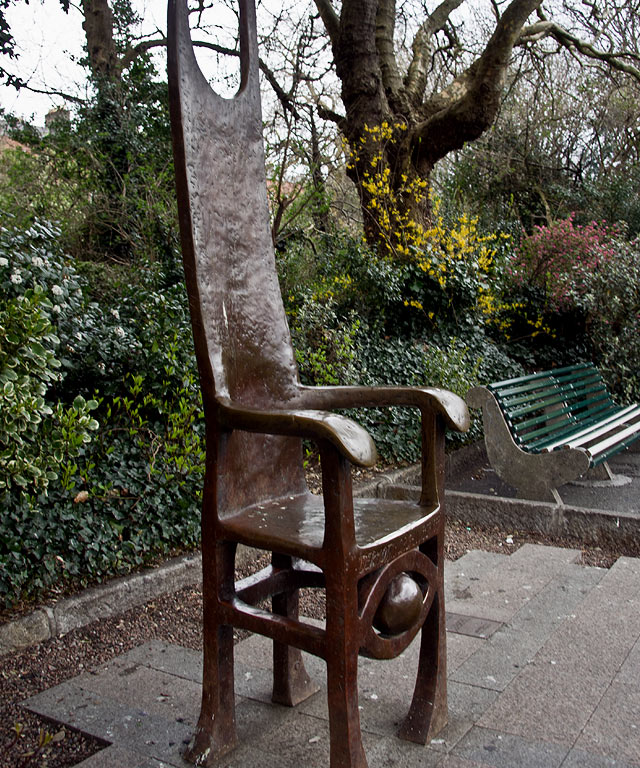 ADVERTISEMENT - CONTINUE READING BELOW
Merrion Square lies in the heart of Georgian Dublin and is flanked on all sides by stately Georgian houses. Home to the Oscar Wilde statue, this tranquil and well-manicured park is the perfect place for writers to work on their next story.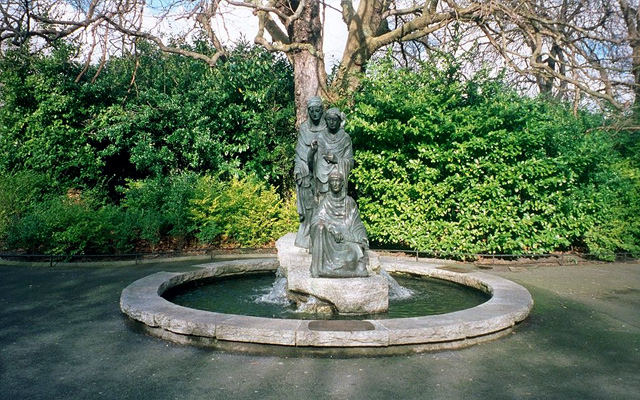 St. Stephen's Green is the most romantic among the three parks, as there is a row of tall trees flanking the pond where lovers can lounge under and watch the swans or feed the ducks. During the revolutionary fighting of 1916, both the Irish revolutionaries and the British army agreed on a ceasefire so that the groundskeeper could go and feed the animals. Across the street from the park's north side is the old society hotel, the Shelbourne, while the northeastern entrance is marked by statues dedicated to the memory of the famine victims of the 1800s.
ADVERTISEMENT - CONTINUE READING BELOW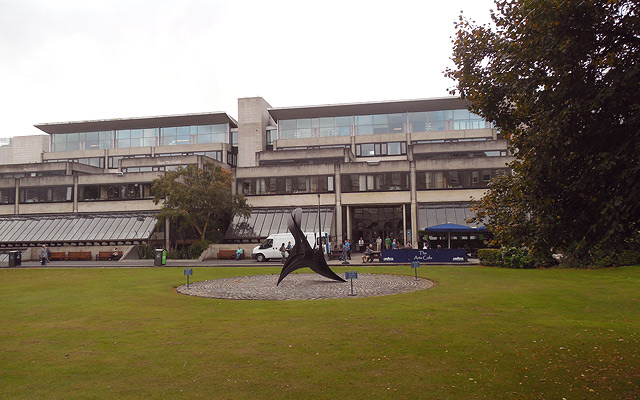 Lastly, there is Trinity College, which boasts some famous writers as alumni, including Bram Stoker (Dracula), Oscar Wilde (The Importance of Being Earnest), and James Joyce. The campus is open to the public; but if you want a tour of the grounds, the Long Room Library, or the famous illuminated manuscript called the Book of Kells, you'll have to pay a fee. It's often teeming with people, so if you want to avoid the crowds, come early and breathe in the fresh, collegiate air. Tip: If your next destination is some distance away, taxis enter the campus all the time. Be sure to grab one as soon as it unloads its passengers.
ADVERTISEMENT - CONTINUE READING BELOW
The Phoenix Park near Ashtown is open 24/7, while Merrion Square Park at the city center is open until dusk. St. Stephen's Green at Harcourt Street is open from Monday to Saturday, 7:30 a.m. until dusk; and every Sunday, 9:30 a.m. until dusk. Trinity College Dublin is at  The University of Dublin, College Green, Dublin, Ireland.
Stroll along the River Liffey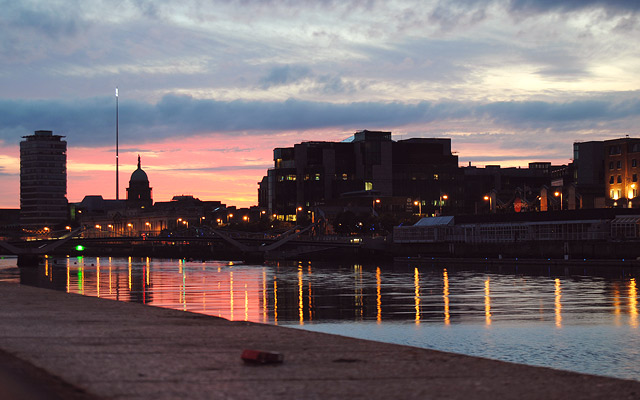 ADVERTISEMENT - CONTINUE READING BELOW
Bisecting the city is River Liffey, which kisses the Irish Sea at the mouth of Dublin Bay. One way pedestrians can cross is via the Ha'penny Bridge, which locals used to pay half a penny to access (it's free now!). There's nothing like walking next to the river while unraveling your thoughts, whether in the morning or in the evening (and don't worry, Dublin is safe to walk at night), underneath all the lights. Just remember to wear a windbreaker—being so close to the sea, as well as being lined by tall buildings in construction, the strong wind can surprise anyone who gets easily cold.
Catch a street performance along Grafton Street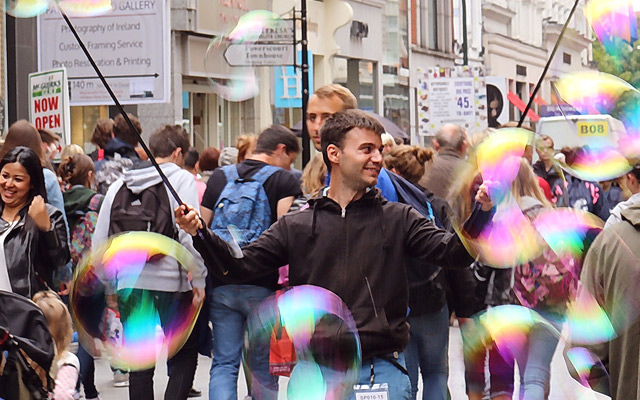 ADVERTISEMENT - CONTINUE READING BELOW
Dublin is rife with theaters and concert venues—and not to mention night bus tours with a theatrical flair—though they can be pretty pricey. If you'd like something easier on the wallet (a.k.a. completely free), hang out on Grafton Street. You may just hear your next earworm, or come across this generation's Westlife playing in the corner.
Satisfy your wanderlust at Temple Bar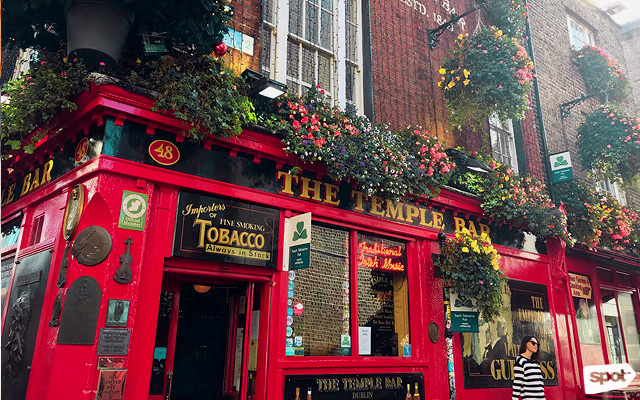 ADVERTISEMENT - CONTINUE READING BELOW
Temple Bar is often busy with tourists, what with its food market and cluster of pubs. There are many more affordable options elsewhere in the city, but you can start here in case you're not particularly picky about where to go. If you're looking to hear some Irish music, you can just enter an establishment and watch the musicians regale the audience. You're encouraged to either buy a beer while you're at it or give a tip.
There's also the food market, where you'll find not just an assortment of meat and cheeses, but also local artisans plying their trade. It's a great place to browse, people watch, or witness a street performance.
Go back to medieval times at Dublin Castle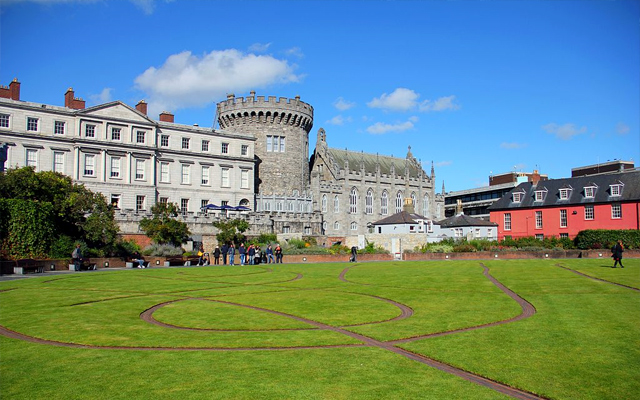 ADVERTISEMENT - CONTINUE READING BELOW
Parts of Dublin Castle, which is now a government complex, have been around since the days of the first Lord of Ireland (1199 to 1216). You'll need to buy a ticket to see the chapel and the state apartments, but the main areas are free! There may even be some interesting exhibits on display while you're there. Lovers of architecture would want to stay for hours admiring the castle. Also, walking to the back will lead you to the Dubh Linn Gardens. ("Dubh linn" is Irish for dark pool, which is right by where the castle was built and the origin of the city's name.)
Dublin Castle is at Dame Street, Dublin, Ireland. It is open daily from 9:45 a.m. to 7:45 p.m.
Take in some culture at a variety of museums
Off Merrion Square Park are several branches of the National Museum of Ireland, such as Archaeology and Natural History. These are especially great if you're into learning about Vikings, Celtic history, and bog bodies and looking at taxidermy.
ADVERTISEMENT - CONTINUE READING BELOW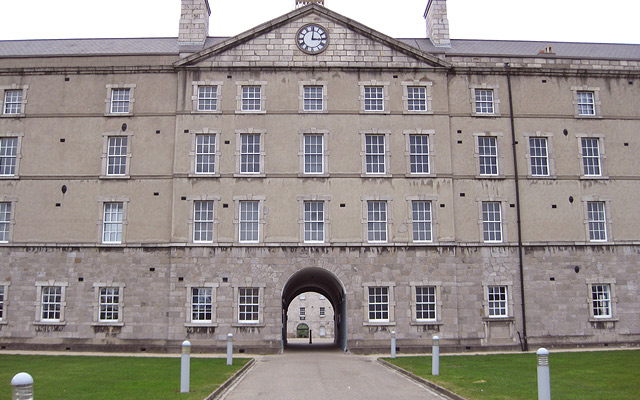 If fine art is more your style, the National Gallery of Ireland is also in the area, or perhaps the Irish Museum of Modern Art—where Tuesdays mean the special exhibits are free—or the Hugh Lane Gallery, which is dedicated to Irish art and artists. A little farther away is the Decorative Arts & History Museum, which depicts Irish life throughout the ages.
ADVERTISEMENT - CONTINUE READING BELOW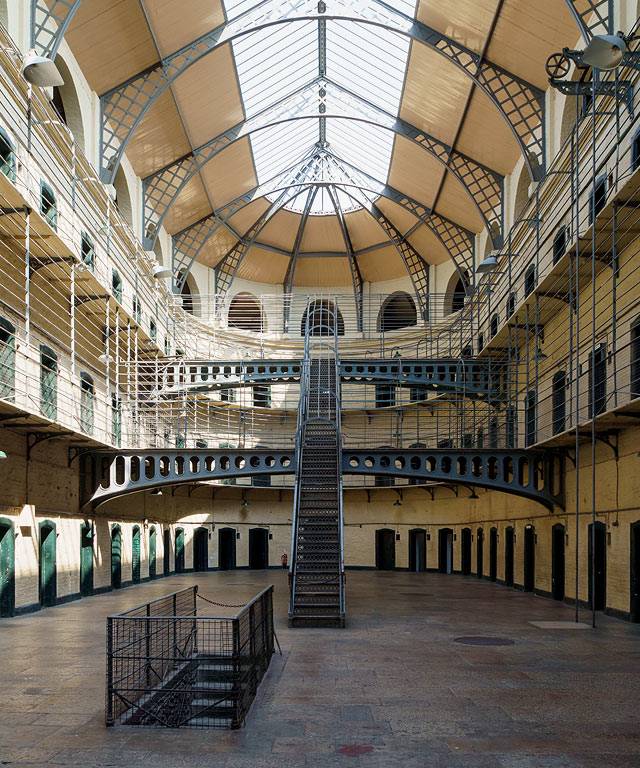 There are plenty of specialty museums as well. Kilmainham Gaol is a former prison grounds-turned-museum dedicated to Irish revolutionary life. The Chester Beatty Library is more of a museum than a library; its collection of manuscripts and artifacts make it one of the best in Europe. It also has a meditation roof where you can get yourself some quiet time. Finally, Glasnevin Cemetery's museum has an entrance fee, but you are free to wander among the tombstones for a macabre look at Irish history.
ADVERTISEMENT - CONTINUE READING BELOW
For addresses and operating hours, visit the respective museum's website: National Museum of Ireland, National Museum of Natural History, National Gallery of Ireland, Irish Museum of Modern Art, Hugh Lane Gallery, Decorative Arts & History Museum, Kilmainham Gaol Museum, Chester Beatty Library, and Glasnevin Cemetery Museum.
Join a free walking tour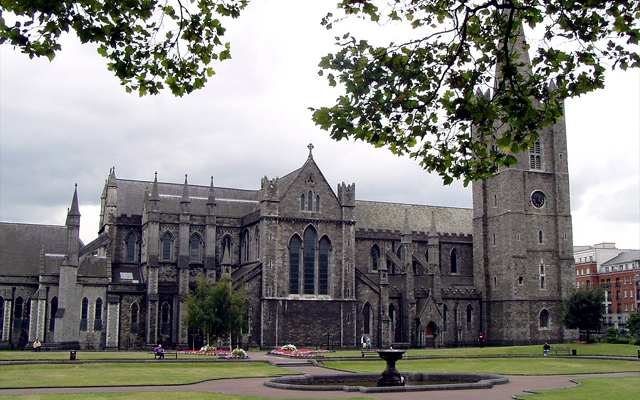 ADVERTISEMENT - CONTINUE READING BELOW
There's no better place to exceed the steps on your FitBit than Dublin, a truly walkable city. The locals have taken advantage of that, as well, with their walking tours. SANDEMANs takes you through Dublin's best attractions in three hours—they offer a free, tip-based model where you can explore the streets, learn about Dublin's greatest writers, and more!
SANDEMANs Free Walking Tour starts at 10 a.m., 11 a.m., 2 p.m., and 3 p.m. at Barnardo Square. The Fitzwilliam Hotel's walking tour of Dublin is available as a downloadable podcast.
Share this story with your friends!
---
Help us make Spot.ph better!
Take the short survey
More Videos You Can Watch
Load More Stories