20 Snappy Replies to the Comment, "Uy, tumataba ka ata"
What to say when someone tactlessly tells you you've put on weight? SPOT.ph blogger Lourd de Veyra has 20 snappy retorts to that evil phrase.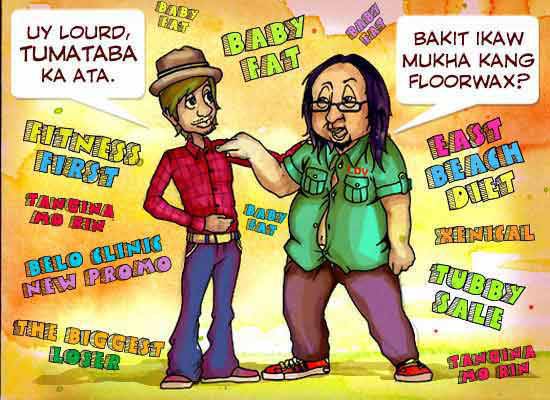 Ours is a society where polite small talk takes the form of inquisitions about body weight, oftentimes the spirit of levity masking impoliteness. But ours is also a culture that finds nothing wrong with wanton inquiries into our marital status, sexual preference, and other things that would make a foreigner faint. Ours is a culture that finds fault in fat (check out those short but brutal Lesofat ads). Granted, that's what you get from too much HÃ ¤agen Dazs and   double cheeseburgers, but your dining habits aren't to blame, are they? Yes, it's hormonal imbalance. Bad hormones!
So in the spirit of fighting fire with fire, we present 20 snappy retorts to that evil phrase "Uy, tumataba ka 'ata."
1.       "Bagong promo ng Belo Clinic."
2.       "Hindi, baby fat lang 'yan."
3.       "Nagsarado kasi yung Fitness First sa amin."
4.       "A sure consequence of increasing personal wealth kasi yan. Ikaw mukha ka pa ring dukha."
5.       "That's because I'm joining The Biggest Loser."
6.       Rep has auditions for Falstaff.
7.       "Maganda nga abs mo, pero bobo ka pa rin."
8.       "I know you meant no malice, but you have no idea how much you hurt my feelings."
9.       "Fifty percent off on Thai Jasmine rice at Hi-Top Supermarket!"
10.       'Ever heard of the East Beach Diet?"
11.       Alam mo, sabi dati ni Roland Barthes, "Steak is part of the same sanguine mythology as wine. It is the heart of meat, it is meat in its pure state; and whoever partakes of it assimilates a bull-like strength. The prestige of steak evidently derives from quasi-rawness.   In it, blood is visible, natural, dense, at once compact and sectile... To eat steak therefore represents both a nature and morality."
12.       "I mean, that's just your opinion, man."-Jeff Bridges in The Big Lebowski
13.       "Bakit ikaw mukha kang floorwax?"
14.       "Nagbasa ako ng Preview. Yan daw ang uso in the next six months."
15.       "Which is why I've been taking Xenical. And I've got this nice, moist feeling inside my pants."
16.       "Idol ko si Ate Shawee."
17.       "Ah, but the curve is the most beautiful of all the lines."
18.       "May sale kasi sa Tubby."
19.       "Does the phrase 'Dove Beauty' mean anything to you?"
20.       "Tangina mo rin."
ADVERTISEMENT - CONTINUE READING BELOW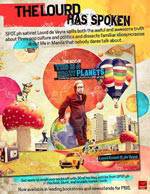 CONTINUE READING BELOW
Recommended Videos
This is a Crazy Planets is available in newsstands, bookstores and supermarkets nationwide for only P195. For more information, click here.
Artwork by Warren Espejo.
SPOT.ph wants to know: Know any  other snappy replies for, "Uy, tumataba ka 'ata"?
Share this story with your friends!
---
Help us make Spot.ph better!
Take the short survey
Load More Stories