9 Dining Spots Perfect for Busy Couples
When you need to squeeze in date nights in between meetings.
CREATED WITH GLOBE MYBUSINESS
(SPOT.ph) Entrepreneurs often find themselves choosing or dividing their time between work-related meetings and personal affairs. But for entrepreneurs who have a significant other, balancing work and dates could be a little more complex.

Whether it a Valentine's date or not, there will always be occasions where there's absolutely no excuse to skip date night. For people who are always on the go, here's a list of places that you and your partner might enjoy to strike that work-love balance.

Mercato Central


Best for: Couples who take a long time to decide what or where to eat
Having no particular cuisine or restaurant in mind can take up one's time. Time is gold, so they say, and it is more true for entrepreneurs. If you can't decide what to eat, the best solution is to drive over to where Mercato Centrale is and go crazy. It's the safest way to go if the best answer your partner can give you is 'kahit ano'.

Tortuga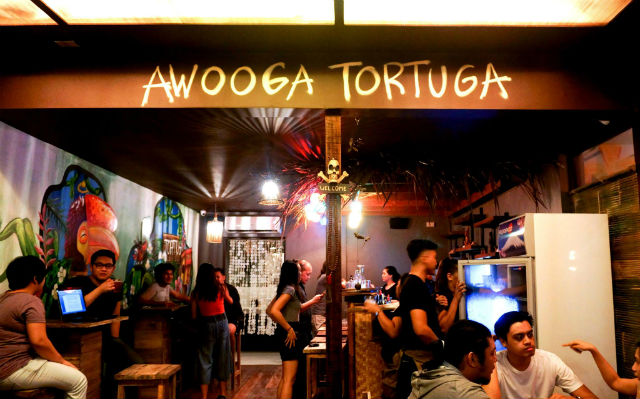 Best for: Couples who long for a mini-getaway from all the work stress
Tortuga is Walrus' more chill sibling. Unlike Walrus, at Tortuga you'll be able to actually speak to your partner without having to worry if they can hear you or not. Described as "Katipunan's island getaway", enjoy grilled meats and seafood with Caribbean-inspired flavors, plus a variety of tropical cocktails to complete the tropical tiki hideout vibe.

Hole in the Wall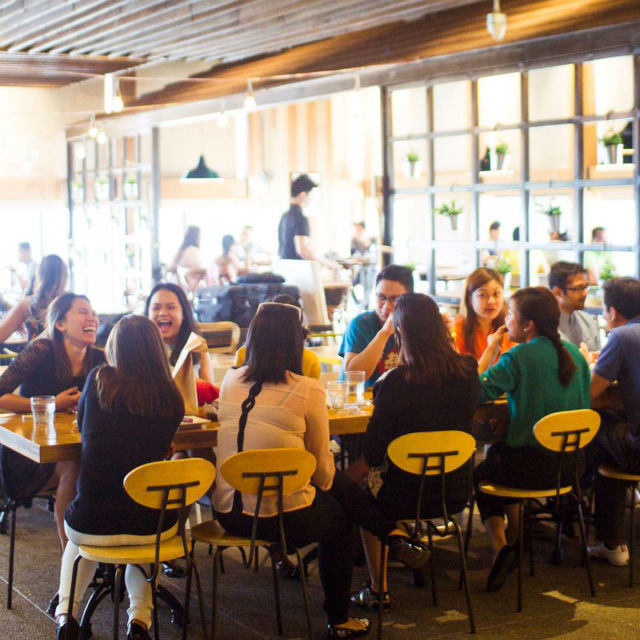 Best for: Couples who can squeeze dates in between meetings in the business district
Makati traffic is the worst. And if you ever find yourself stuck in that area, go here: Hole in the Wall in Century City, Makati is the best place to eat your traffic-induced anger away. The moment you step inside this food hall, you'll be so amazed at the interiors, you'll forget about traffic and your work. Take your 'hangry' partner here and wait for their pursed lips to turn into a smile.

Wrong Ramen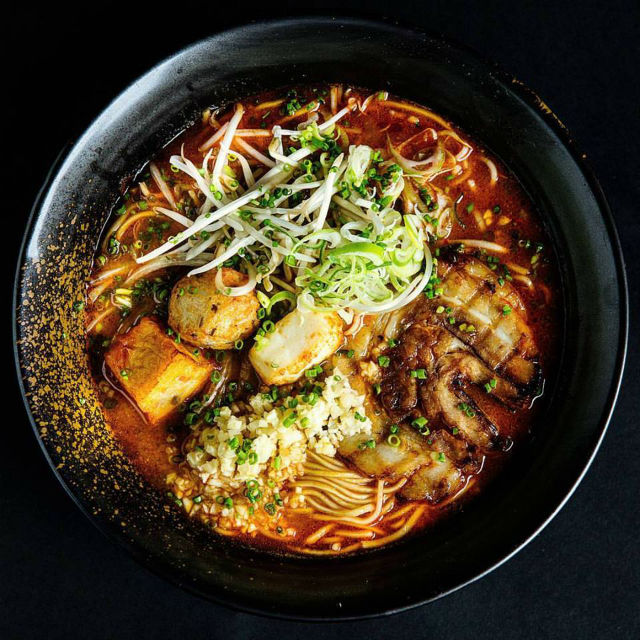 Best for: Couples who are always game to try new things
If you're craving for ramen but you're tired of the usual kind you'd find around, here's where things go indubitably "wrong". Wrong Ramen boasts a variety of dishes that go from authentic to how-is-this-possible. Your date will be impressed. Trust us on this.

Din Tai Fung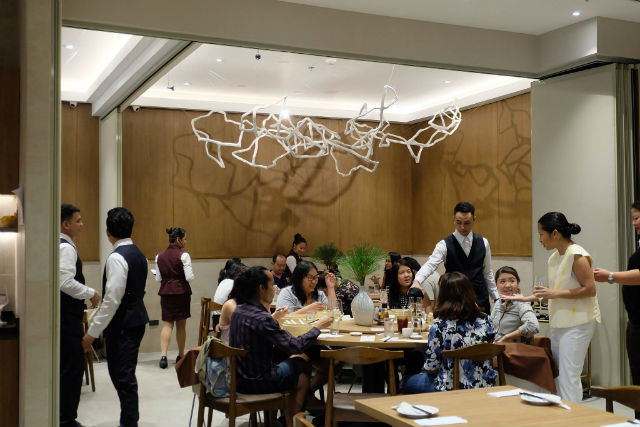 Best for: Couples who don't care about sticking to tradition as long as they're together
There's xiao long bao. What else do you need to know? Seriously, you can meet your client or your date here and everything will be all right. Din Tai Fung is heaven disguised as a Chinese restaurant. You will forget about all the bad things in the world. Order xiao long bao. Don't forget.

Freezer Burn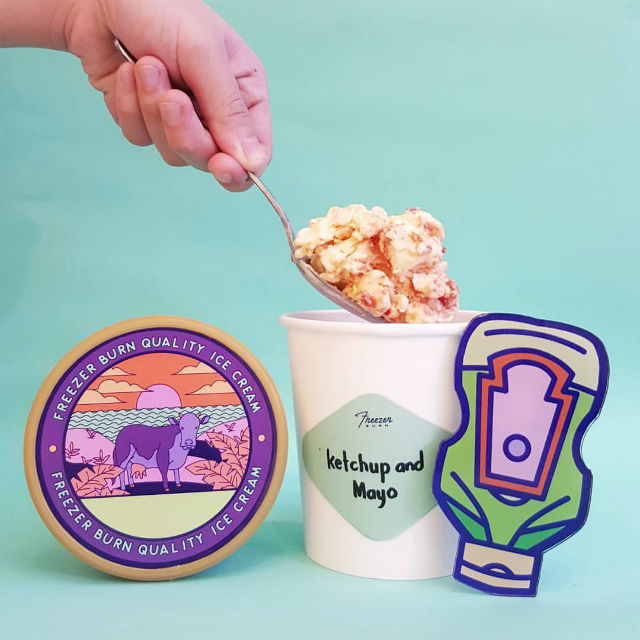 Best for: Couples who are always on the lookout for new dining experiences
A client deal was cancelled, a meeting went awry, it's traffic, you're late to your date, your SO's furious as hell but you're in a bad mood, too. Quickest solution? Take them to Freezer Burn. This ice cream shop has flavors you won't find anywhere else. Don't be surprised when you see names like these: maple bacon, cookies and junk food, and ketchup and mayo. Who would've thought these can be turned into ice cream?!

Hey Handsome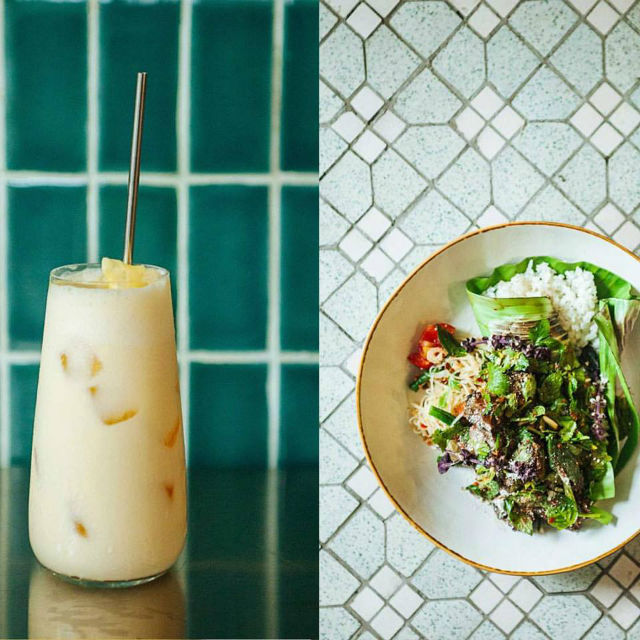 Best for: Couples who are celebrating or are looking to make up for lost time
Lauded as one of the best restaurants to open in 2016, Hey Handsome is definitely a place worth checking out. The restaurant's take on Southeast Asian delicacies has made them the talk of the town so if you're looking to spend a special night a.k.a. pambawi for long work nights and missed dates, go here.

Bank Bar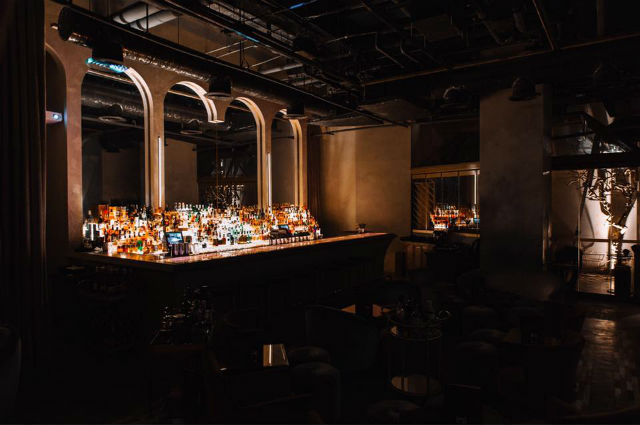 Best for: Couples who like to capture their every moment of their life together
If your date is wondering why you don't have new photos together, this might be your next selfie destination. Bank Bar is a speakeasy bar that's hidden inside a 7/11 storage room. Oooohhh. This bar has a wide variety of drinks and good bar chow to pair with your drink.

Fireout Wings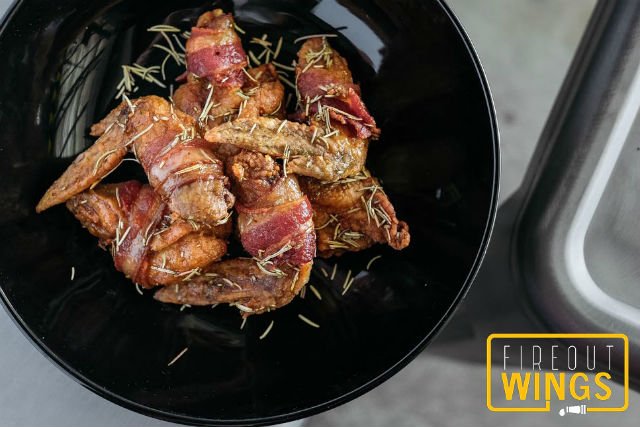 Best for: Couples who can't stay out too long because of scheduled appointments
Here's another restaurant trip worthy of a space in your calendar. Fire station inspired Fireout Wings has maple coated bacon wrapped wings with rosemary. Is that enough reason? This place is perfect for quick lunch meetings, afternoon dates, or dinner after work. Remember, there's chicken. With bacon.

For busy couples who don't have that much leisure time, it'd be fun to try out new restaurants whenever you can. Whether you're spending an entire day meeting with suppliers, or recovering from an all-nighter with business partners, always keep in touch with your loved ones. With Globe myBusiness' products that enable more efficient operations, you can focus on things that matter to your growing business - and even have more time to create date nights with your significant other. Click here to sign up!
Share this story with your friends!
This article was created by Summit Storylabs in partnership with Globe myBusiness.