Burger Steak, Anyone? Here's Why People Are Talking About the Jollibee Burger Steak Again
It's the gift that keeps on giving.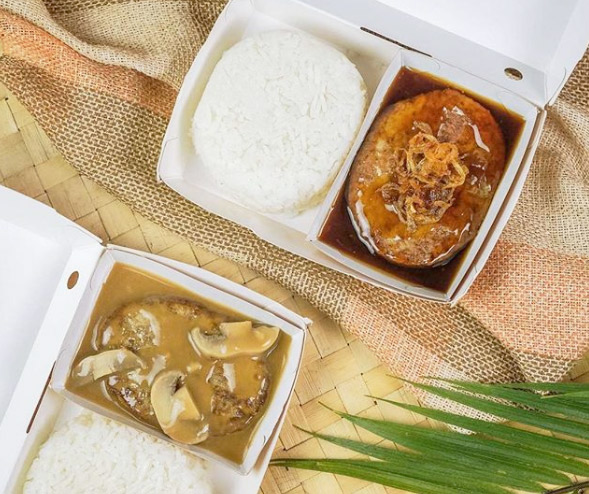 (SPOT.ph) The Jollibee Burger Steak remains a delicious favorite: patties made with 100% pure beef, generously topped with Jollibee's signature mushroom sauce and served with a steaming hot cup of rice. It's the beefy and saucy Jollibee classic that's been with you for years, unchanged yet enduring, and still as filling and as satisfying as ever.

Having said that, there is one thing that's new about this all-time favorite. One word: Bistek.

The Jollibee Bistek Burger Steak is everything you already love about the classic, but with a uniquely Filipino twist: instead of mushroom sauce, the pure beef patties are served with savory Bistek sauce and then topped with fried onions—Jollibee's take on the classic Bistek Tagalog, and comfort food that tastes like a warm embrace from an old friend.
This is the Jollibee Burger Steak: affordable to many on any occasion, yet undisputed in its stature as a Filipino favorite. In fact, perhaps at this point, it's more than that—it's an icon, and in its own way, a classic meal that's hard not to love. This is the meal you turn to for anything, the meal you've known and the meal you'll come back to for years to come. It's the meal you'll enjoy no matter what.
Order the Jollibee Classic Burger Steak (Solo at PHP 50.00) and the Jollibee Bistek Burger Steak (Solo at PHP 55.00) through #87000 or drop by the Jollibee store nearest you. They are available through dine-in, take out, drive-thru, and delivery transactions.
For more information on Jollibee's latest product offerings, news, and promotions, like Jollibee Philippines on Facebook and follow @Jollibee on Twitter and Instagram.