You Can Get Stuff Done Wherever You Are With This Coworking Space
Clock In has branches in Metro Manila from north to south—and even in Palawan.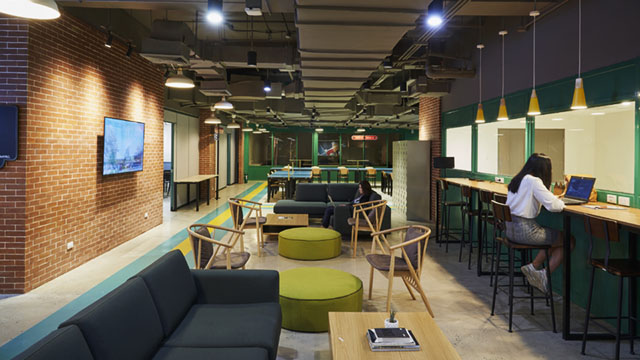 People go out for various reasons—to try a new restaurant, to explore a secret spot in the city, or even to find a quiet place to work. Surely you've found yourself at one point having to wait for a table at a café, laptop in one arm, phone and bags in the other, and thinking: Why am I here? Why can't I work in peace? Where can I meet like-minded people with whom I can collaborate?
Gone are the days when you had to limit yourself to the four walls of your cubicle or office desk—coworking spaces are making it so much easier to get work done, whether you're a freelancer on your own, or a business owner who's just starting out. If you need inspiration for that next big idea, there's a lot of places across the Metro that are designed to help you make that vision a reality.
Clock In by Ayala Land Offices allows you to collaborate and innovate outside of your home without having to go too far and, with Manila traffic the way it is these days, that means more time to be productive. Clock In workspaces—which come with high-speed Internet, unlimited coffee and tea, among others—are located in Makati, Bonifacio Global City, Quezon City, and El Nido. They've also got new branches at The 30th Corporate Center in Pasig, at Ayala North Exchange, which is their second branch in Makati, and one opening soon at ATC Corporate Center in Alabang. Each branch has coworking seats, private offices, virtual offices, meeting rooms, and event spaces.
Whether you've got to finish up that final draft or get that urgent email sent, you're not going to have a hard time finding a Clock In near you. That means you'll have plenty of options for when you need to meet with a client, host an event, or just simply work in a private space that suits your needs.

At a time when everyone and everything seem to be moving fast and you need to get things done right away, Clock In not only provides you with packages that include passport access to the other Clock In branches, this coworking space is designed to widen your network and provide immediate business solutions.
For more information, log on to Clock In's website, Facebook page, and Instagram.
Share this story with your friends!