50 More Things to Do in Manila: Part 1
Last year's hot hit list is back! Think you've seen everything and been everywhere in Manila? This list just might make you think again.
Think you've seen everything and been everywhere in Manila? This list of even more things to do in our multi-faceted metropolis just might make you think again.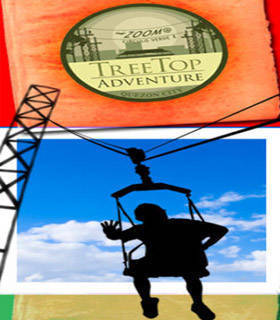 50. Fly like Superman at ZOOM.
No need to go all the way to Subic for your zipline fix--Tree Top Adventure has brought their brand of zipline right here in Manila. Do the Superman (on your stomach) 30 meters above the ground for P400, or try the Silver Surfer (upright) about seven to eight meters above the ground for P300. ZOOM is open every day, from 4 p.m. to 12 midnight at Circulo Verde. For a worry-free flight, wear closed-toe shoes.
Circulo Verde is at Calle Industria (near Shopwise), Bagumbayan, Quezon City. For inquiries, call 638-8331 or email them.

For the latest Philippine news stories and videos, visit GMANews.TV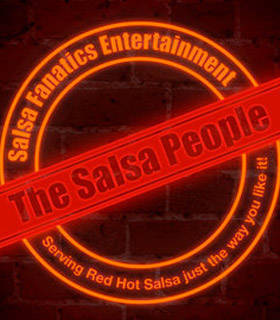 49. Get free salsa lessons three times a week.
Learn basic salsa every Thursday and Saturday, 10 p.m. at La Dolce Vita for free courtesy of Salsa Fanatics Entertainment. Jonathan Picayo from San Diego teaches this Latin American dance as well as the free hiphop salsa lessons every Wednesday, 9 p.m. at Tabu Lounge.
La Dolce Vita is at 41 Polaris St., Bel-Air, Makati City. Tabu Lounge is at 235 Salcedo St., Legaspi Village, Makati City. For inquiries, call Salsa Fanatics Entertainment at 0916-9264007 or join their Facebook page.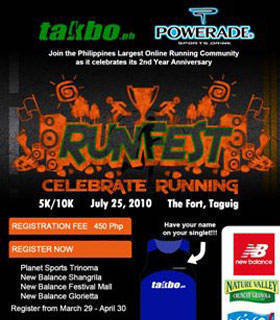 48. Join a run every weekend.
If you like mingling while running, take your pick among weekend runs all over the country listed in Takbo.ph. Beginners and veterans can choose from fun runs to marathons. A note from Takbo.ph, though: Better contact the listed race organizers for updated info. You can also check out SPOT.ph's up-to-the-minute events calendar for the runs within Metro Manila.
ADVERTISEMENT - CONTINUE READING BELOW
Contact Takbo.ph here.
47. Learn how to make a new dish every day.
Want to know the secret to the perfect burger? Find out at the Heny Sison Culinary School which offers daily classes on burgers and sizzlers to decadent desserts, and more. Headed by chef Heny Sison, the classes are taught by culinary crème of the crop Aileen Anastacio, Ed Quimson and Katherine Sion, among others. Rates start at about P1,500. Check out the class schedule posted on their website.
The Heny Sison Culinary School is at 33 Bonnie Serrano Avenue (formerly Santolan Road), Crame, Quezon City. Call them at 726-5316 or email info@henysison.com.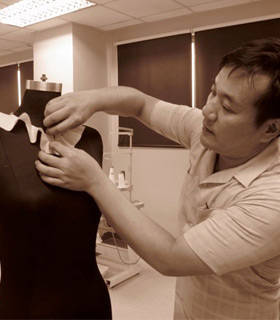 46. Make it work with Filipino fashion designers.

At STI Center of Arts and TAN-GAN's Designer Fashion Workshops, local fashion's finest teaches you the ropes: Joey Samson and Robi Lolin on fashion design, Jojie Lloren on drafting and draping, Pidge Reyes on sewing, Noel Manapat on styling, and more. Rates for the eight-session classes start at P9,600. Classes begin on July 3. To reserve slots, call 994-5592 or 0918-8031322, or email stifashionworkshops@gmail.com.

STI Center of Arts is at University Parkway Drive, Bonifacio Global City, Taguig.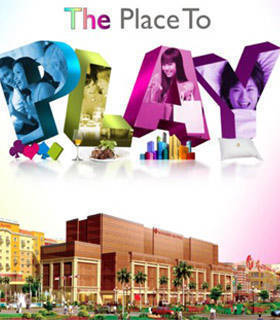 45. Try your luck at Resorts World Manila Casino.
Want to bet if your Facebook Texas Hold 'Em Poker skills can win you actual big bucks? Check out the swanky, Las-Vegas-like casino at Resorts World Manila. Table hop, go slot crazy--just make sure you know your limit. Bring a wad of cash to join the fun or simply watch gamblers hit their highs and lows.
ADVERTISEMENT - CONTINUE READING BELOW
Resorts World Manila is at Newport Boulevard, Newport City, Cybertourism Zone, Pasay City. Call them at 836-6333.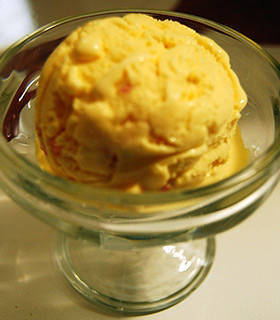 44. Have bacon and cheese...for dessert.
From the makers of the beer ice cream comes bacon and cheese ice cream. Basically just cheese ice cream with bacon bits, El Fav's new creation at P70 per scoop is worth a try.
Elfav is at 2/F Pergola Mall, Aguirre Avenue corner Elsie Gaches Street, Phase 1, BF Homes, Parañaque City. The bacon and cheese ice cream is only available at this branch. Call them at 659-3279.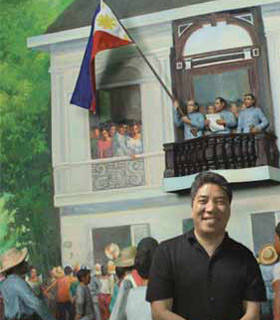 43. Get your dose of history with a dash of wit.
The historian known for breathing life into our past, Ambeth Ocampo shares his wisdom with the aid of Ayala Museum's dioramas from the 1986 People Power Revolution dating all the way back to prehistoric Tabon Cave. Ocampo picked four events to explain: Pre-colonial Philippines (June 26, 10:30 a.m.), the Philippine-American War (July 24, 3 p.m.), the Malolos Congress (August 14, 3 p.m.) and the Katipunan (September 18, 3 p.m. Participants on June 26 get a free book by Ocampo.
Regular tickets are at P300. Admission fee is only P200 for students, senior citizens and Ayala Museum members. For all four lectures, regular tickets are at P1,000; and P700 for students, senior citizens and Ayala Museum members. To reserve seats, call 757-7117 to 21 local 29 or email education@ayalamuseum.org.
The Ayala Museum is at Makati Ave. corner de la Rosa St., Makati City.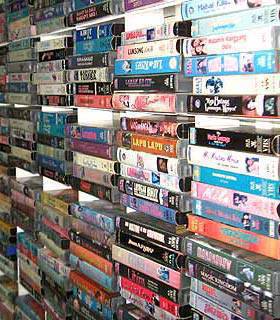 42. Rent hard-to-find cinematic gems.
Video rental stores might be obsolete these days but not Video 48. With over 10,000 films in Laser, VHS, DVD or VCD format, the store houses everything from Oscar winners to Pinoy comics turned movies. Plus, they also showcase film memorabilia like the Chuckie doll and vintage Coke posters. Sneak a peek into their reservoir through their blog. Rates depend on how many titles you borrow but VCDs and VHS copies usually go for P30, while DVDs go for P40 to P60.
ADVERTISEMENT - CONTINUE READING BELOW
Video 48 is at 48 West Avenue, Quezon City. Call them at 373-2936.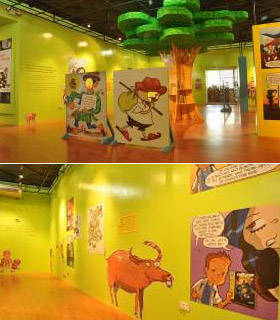 41. Kindle your artsy kiddie dreams.
Museo Pambata's new Career Options room features this generation's notable Filipino illustrators and writers for children. Entitled "Paglaki Ko Gusto, Ko Maging Manunulat / Illustrador Para sa Kabataan," the room shows kids (and kids at heart) that there is a future for the arts-inclined. Iris and Danton from the Filipino-created comic book Private Iris take viewers around the room comic book panel by panel, showing a behind-the-scenes look at producing stories. Viewing the career room is free with a museum entrance of P100 (P50 for Manila residents with valid IDs).
Museo Pambata is at Roxas Boulevard corner South Drive, Manila. Call them at 523-1797 to 98 or 536-0595. You may also email info@museopambata.org.
Check out "50 Things to Do in Manila" Part 1 to Part 5.
To read 50 More Things to Do in Manila: Part 2, click here.
To read 50 More Things to Do in Manila: Part 3, click here.
To read 50 More Things to Do in Manila: Part 4, click here.
To read 50 More Things to Do in Manila: Part 5, click here.
Crispy Noodles with Assorted Seafood photo by Miguel Nacianceno for Yummy.ph. Pidge Reyes' photo from Designer Fashion Workshop's Facebook. Bacon and cheese ice cream photo by Jean Natividad.
Load More Stories