Food Crawl: Your Essential Restaurant Guide to Antipolo City
Going on a road trip to Antipolo just got better.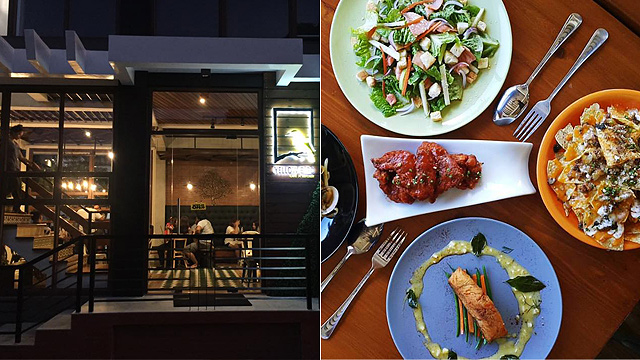 (SPOT.ph) With its high altitude, some say Antipolo is the next Tagaytay. Some, on the other hand, say Antipolo is the new Tagaytay. One thing's for sure: The city is dotted with exciting and unexpected finds left and right, from secret art spots to gastronomic places with breathtaking views. Only an hour or two away east of the Metro, the city has more to offer than what you'd expect, especially when it comes to worthwhile eats.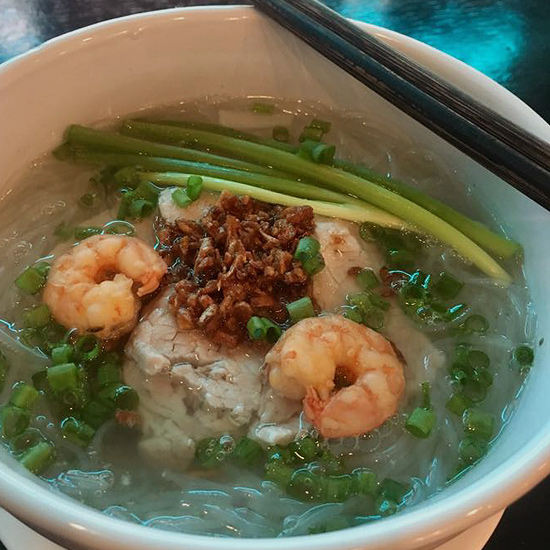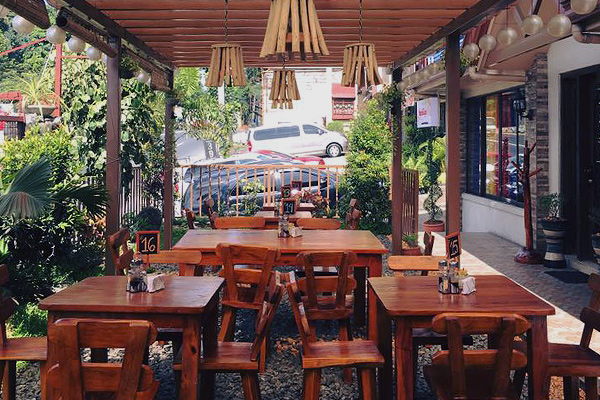 Ban Be Ca Phe
Opened early in 2017, Ban Be Ca Phe is a newcomer to Antipolo's underrated food scene. This traditional Vietnamese restaurant offers affordable and tasty pho to complement the city's chilly weather. Perfect to have in the evening is their Bun Bo Hue (P110) that comes with a soothing hot broth of fork-tender beef, rice noodles, and shrimp paste.
Ban Be Ca Phe is at Bankers Village II, Sumulong Highway, Antipolo City. Open daily from 11 a.m. to 2 a.m.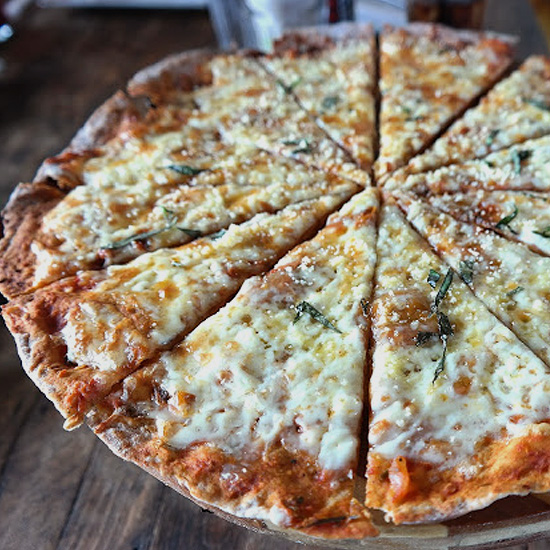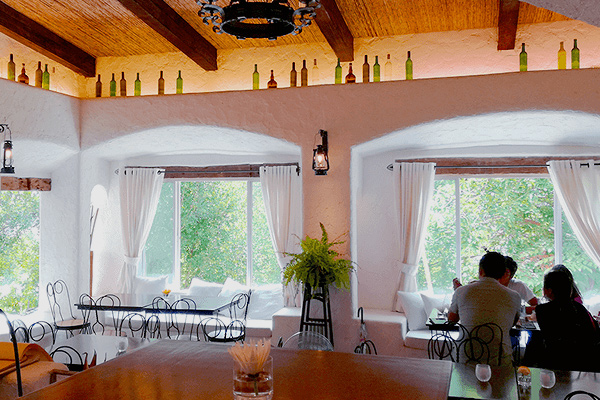 Café Rizal at Pinto Art Museum
One of the more popular stops in Antipolo is the Pinto Art Museum, which has gallery after gallery of paintings, art installations, sculptures, and what have you, plus a picturesque view of Metro Manila's cityscape. In spite of that, this artsy destination also hosts a restaurant that deserves a visit. Café Rizal is by the same owners of Peppermill in Quezon City. Their open-air space makes for a relaxing experience, especially if you need a break from all the walking while touring the 1.2-hectare compound. Grab a refreshing Watermelon Shake (P100) while you're at it.
Café Rizal at Pinto Art Museum is at 1 Sierra Madre Street, Grand Heights Subdivision, Antipolo City. Open from 9 a.m. to 6 p.m. (Tuesday to Sunday).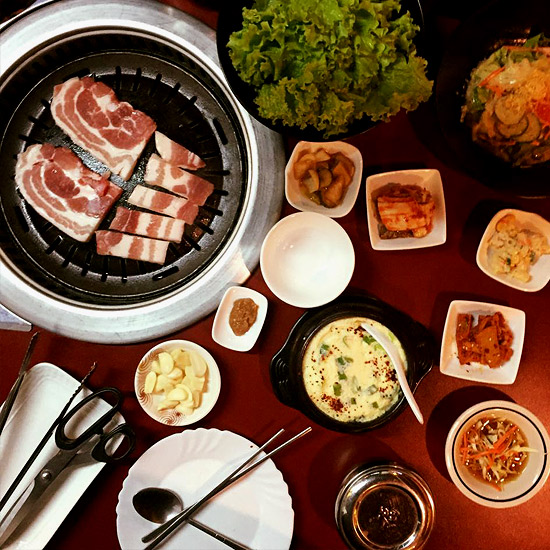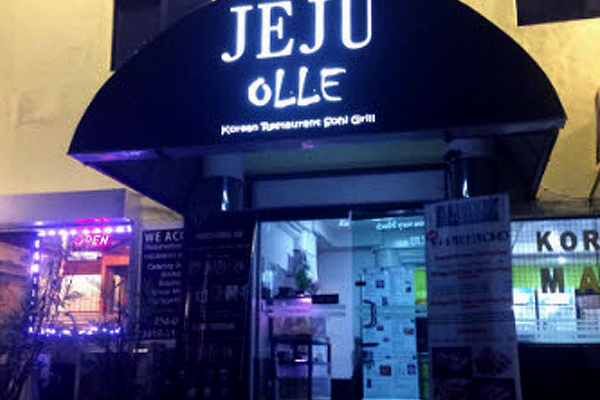 Jeju Olle Korean Restaurant
Formerly known as Jeju Garden, this Korean restaurant is one of the best K-barbecue places in the city. Strategically located in the middle of Marcos Highway for easy access, Jeju Olle doesn't hold back with meal portions. The So Gal Bi Sal (P490) is a generous serving of U.S. Rib Fingers marinated in a special sweet-spicy sauce. Grill it yourself or sit back and ask a waiter to do it for you—either way, you're guaranteed to have a smoking good time.
ADVERTISEMENT - CONTINUE READING BELOW
Jeju Olle Korean Restaurant is at Marcos Highway, Antipolo City. Open daily from 11 a.m. to 10 p.m.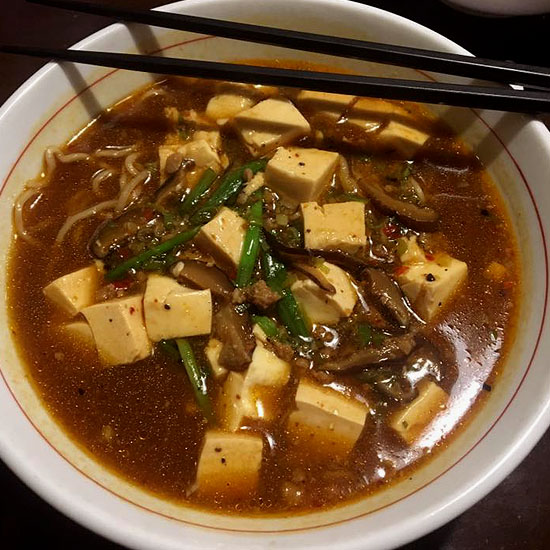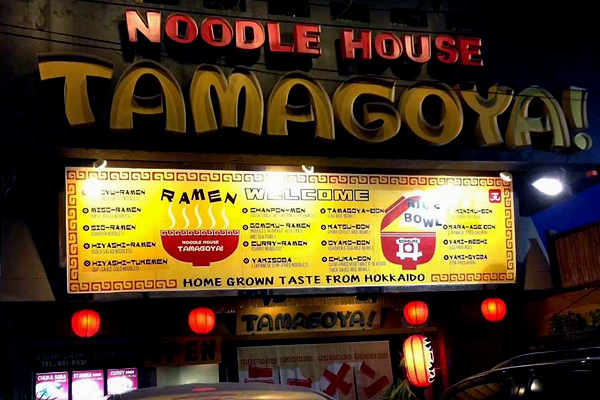 Tamagoya Noodle House
You'd think that after all these years, the hype that was Tamagoya Noodle House would have died down. But come weekend nights, you'll still see a long line of customers waiting to get a table. This Japanese hole-in-the-wall is a city institution if we're talking about popularity. Their quaint, tiny space was never a hindrance as it's their food that makes people come back. For beginners, the Mabo Ramen (P198) is a good introduction to Tamagoya's extensive soup menu (they have over 15 different kinds of ramen). Made with stir-fried tofu and ground pork that's swimming in a rich miso-based broth, this is a meal you won't easily forget.
Tamagoya Noodle House is at Soliven Avenue, Masinag, Antipolo City. Open from 11 a.m. to 2 p.m. and 5 p.m. to 9 p.m. (Tuesday to Sunday).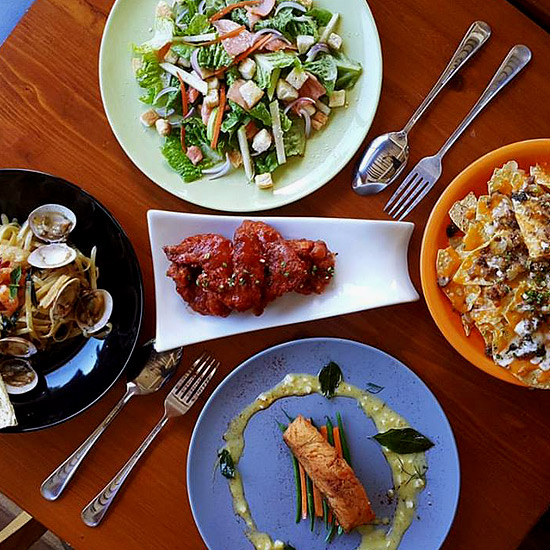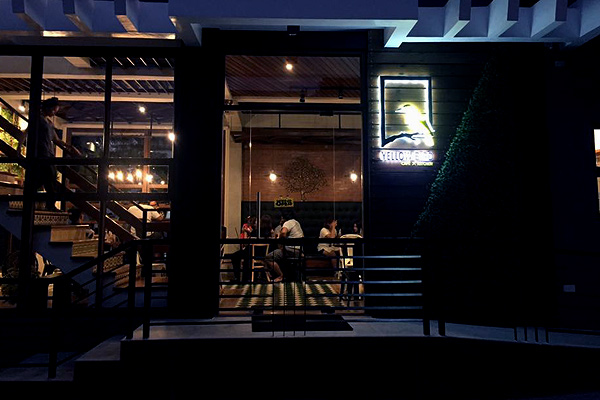 Yellow Bird Café x Kitchen
When it comes to meals that you can have from day to night, count on Yellow Bird Café x Kitchen to whip up something delicious and filling. This is one of Antipolo's best-kept secrets—the cozy garden-themed restaurant is the only café in the city that serves third-wave coffee. Apart from that, their all-day breakfast fare is something to look forward to. Try the Monte Cristo Sandwich (P195), a gloriously cheesy creation that goes perfectly with their freshly brewed iced teas.
Yellow Bird Café x Kitchen is at Mission Hills Boulevard, San Roque, Antipolo City. Open daily from 7 a.m. to 10 p.m.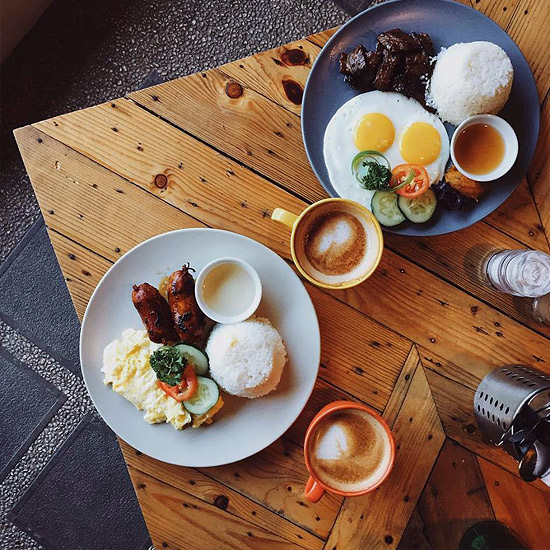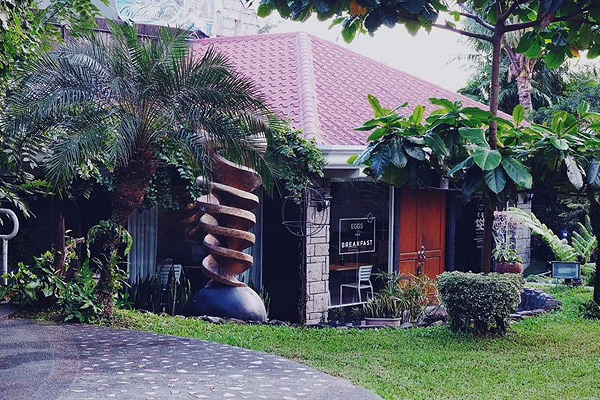 Eggs for Breakfast
There's nothing better to describe this little neighborhood brunch place than charming. Tucked away in a residential area you wouldn't expect to have a café (and an Instagram-worthy one at that), this hidden gem gives your classic breakfast staples a fancier twist. Take, for example, their French Toast with Homemade Apple Compote (P240), which combines the savory goodness of French toast with a sweet and comforting applesauce that has hints of cinnamon. Start your food adventure here—their handcrafted beverages will also give you that energy boost you need.
ADVERTISEMENT - CONTINUE READING BELOW
Eggs for Breakfast is at 21 Don Juan Street, Villa Cecilia Subdivision, Sumulong Highway, Antipolo City. Open daily from 7 a.m. to 5 p.m.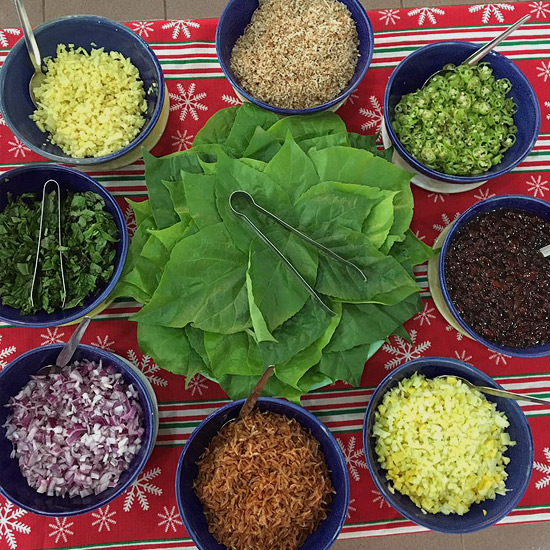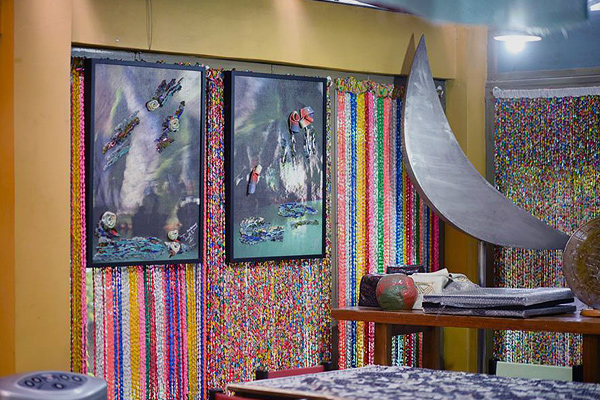 Crescent Moon Café and Studio Pottery
It seems that Antipolo doesn't run out of surprises. One good example is Crescent Moon Café and Studio Pottery, a restaurant, ceramics shop, and creative space for aspiring clay potters. Owned by Lanelle Abueva-Fernando, the niece of National Artist for Sculpture Napoleon Abueva, the restaurant has a soft spot for no-frills home-cooked favorites. Regulars swear by the Alagaw Appetizer (P300), a starter that will make you want to use your hands—here, you'll get a colorful set of chopped vegetables, which you'll wrap inside crunchy alagaw (or herbal mint leaves). Dip the veggie roll in their signature chili and peanut and you've got yourself a healthy and fresh snack.
Crescent Moon Café and Studio Pottery is at Sapang Buho Road, Antipolo City. Open from 9 a.m. to 5 p.m. (Wednesday to Sunday).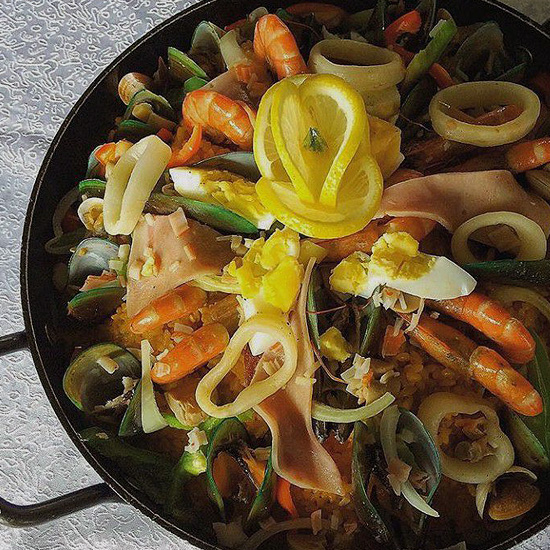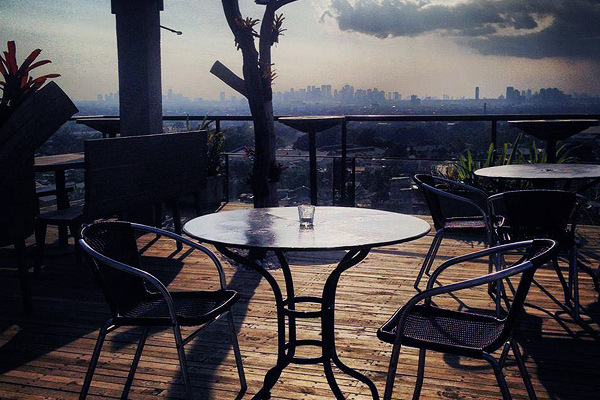 Café Lupe
This Filipino-fusion restaurant sits beside a breathtaking view of the Metro's horizon, a feature that many Antipolo eateries boast of. Café Lupe is also known for their Mexican-inspired fare such as the Beef Quesadilla (P330) and Salpicao Burritos (P420), which are big enough to share with friends. Meanwhile, don't miss this photogenic spot at night because the restaurant transforms into a laid-back bar where you can just hang out and chill until midnight.
Café Lupe is at Sumulong Highway, Antipolo City. Open daily from 7 a.m. to 12 a.m.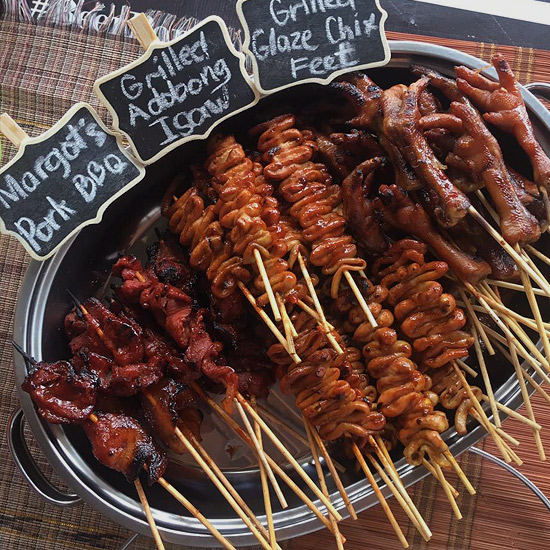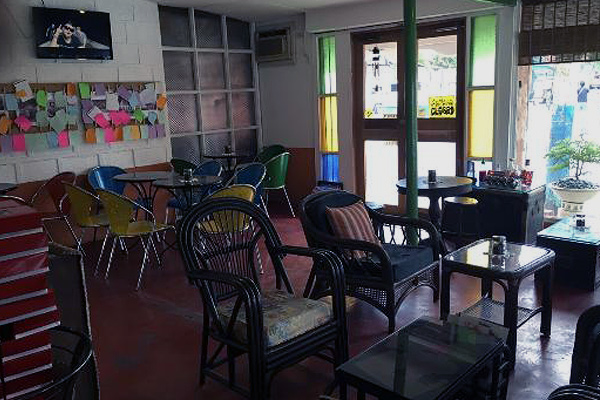 Casa Abuela
If dessert is your favorite meal of the day, you should check out this intimate home-style restaurant along Ortigas Avenue Extension. Even though Casa Abuela is famous for their homemade pastries and cakes, their classic Spanish dishes are just as noteworthy. The Callos (P250) is pure comfort in a bowl, with stewed beef tripe, oxtail, chorizo, and garbanzos drenched in a rich tomato-based sauce. They also have Filipino street food like pork barbecue and chicken isaw for when you just want a light snack to munch on before heading home.
Casa Abuela is at Ortigas Avenue Extension, Antipolo City. Open daily from 7 a.m. to 10 p.m.
ADVERTISEMENT - CONTINUE READING BELOW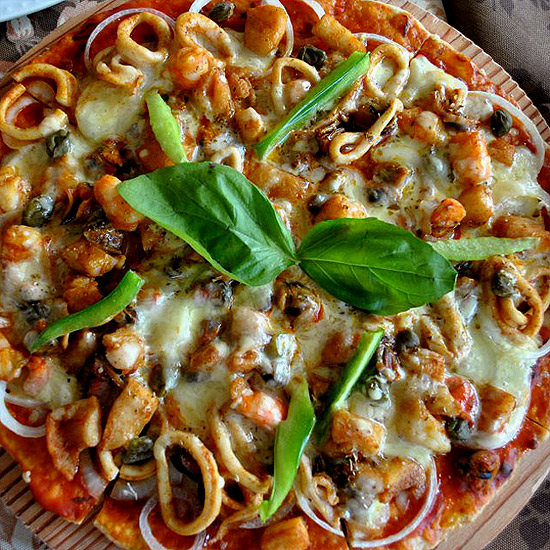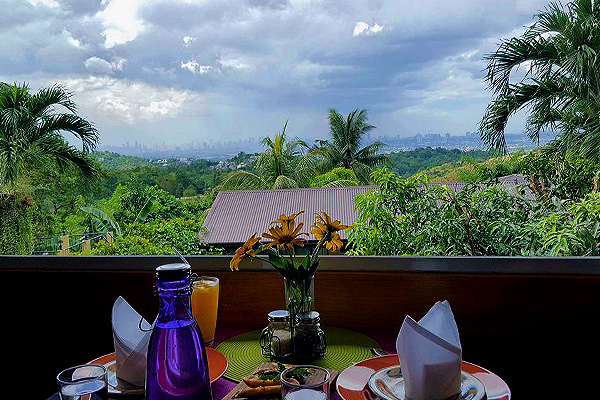 Vieux Chalet
Here's a place where you can impress a date if Tagaytay is just too far. In fact, hundreds of marriage proposals have happened here and we know exactly why: Vieux Chalet is romantic and dreamy. The best seats in the house overlook Manila's glittering skyline. This fine-dining restaurant specializes in classic Swiss cuisine, from cheese fondues and platters to crisp golden rosti, with dishes that simply work with a glass of fine wine. Although they accept walk-ins, it's better to reserve a table prior as the restaurant tends to get packed.
Vieux Chalet is at 456 Taktak Road, Antipolo City. Open from 9 a.m. to 10 p.m. (Sunday to Tuesday) and 8 a.m. to 11 p.m. (Friday and Saturday).
Load More Stories