Remembering Ninoy Aquino: His Life and Words
In commemoration of his 27th death anniversary, SPOT.ph lists Benigno "Ninoy" Aquino, Jr.'s milestones and wise words.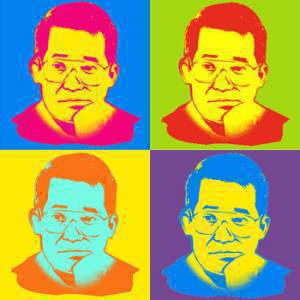 Former senator Jovito Salonga once described Benigno "Ninoy" Aquino, Jr. as "the greatest president we never had." That was, perhaps, how a lot of Filipinos felt when Ninoy was assasinated on August 21, 1983. Indeed, the martyred senator seemed like a man in a hurry. Charismatic, articulate, and lightning-quick on the uptake, Ninoy always made his presence felt in a big way. It was as if he couldn't help it. In commemoration of his 27th death anniversary, SPOT.ph lists Ninoy's milestones and wise words.
On February 15, 1981, while Ninoy was in the US to seek medical treatment, he was invited to speak at the freedom rally symposium organized by Movement for Free Philippines at the Wilshire Ebell theater in Los Angeles, California. He injected a good dose of wry humor into his famous speech.
November 27, 1932. Benigno "Ninoy" Aquino, Jr. was born in Concepcion, Tarlac. His father was Benigno S. Aquino, Sr., a politician who had served as senator and congressman. His mother was Aurora Aquino. Benigno Sr.'s first wife, Maria Urquico, had died in March 1928. In December 1930, Benigno Sr. married Aurora, who was his third cousin. Ninoy was the couple's second child, the first being Maria Aurora (Maur). Ninoy's other siblings are Maria Gerarda (Ditas), Maria Guadalupe (Lupita), Agapito (Butz), Paul, and Maria Teresa (Tessie).
ADVERTISEMENT - CONTINUE READING BELOW
1949. At 17, Ninoy worked for Joaquin "Chino" Roces' The Manila Times and became the youngest war correspondent to cover the Korean War.
"Filipino children tend to be shy, but Ninoy was certainly not. At three, his father would display him to all our visitors and he loved to ask and answer questions. When he was four, we sometimes would miss him...and guess where we would find him? In the driveway or at the curb, among the drivers of our guests, talking with them. He was even giving speeches to them." --Ninoy's mother quoted by journalist Maximo Soliven in his 2003 article, "Ninoy: In the Eye of Memory"
1950. Ninoy, 18, received the Philippine Legion of Honor award from President Elpidio Quirino for his accomplishments as a journalist.
1953 to 1954. The 21-year-old Ninoy became a close adviser to Ramon Magsaysay, who was then the defense secretary. Magsaysay appointed Ninoy to act as a personal emissary to Luis Taruc, leader of the Hukbo ng Bayan Laban sa mga Hapon (HUKBALAHAP), the military arm of the Communist Party of the Philippines, which was formed in 1942 to fight the Japanese occupation. After four months of negotiations, Ninoy was credited for Taruc's surrender.
ADVERTISEMENT - CONTINUE READING BELOW
October 12, 1954. Ninoy married Corazon "Cory" Cojuangco, 21. They would have five children: Maria Elena (Ballsy), Aurora Corazon (Pinky), Benigno III (Noynoy), Victoria Eliza (Viel), and Kristina Bernadette (Kris).
"Take care of your younger sisters and brother and lavish them with the love and care I would like to continue giving them but am unable to do so.
Help Noynoy along and pray hard that he will grow to be a real, responsible man who in later years will protect you all.
You are the model for your three younger sisters. Your responsibility is therefore great. Please endeavor to live up to our highest expectations. Be more tolerant to Pinky, more accessible to Viel, our little genius-princess, and more charitable to Krissy, our baby doll, and make up for my neglect." --excerpt from Ninoy's August 18, 1973 letter to eldest daughter Ballsy
1955. Ninoy became the mayor of Concepcion, Tarlac at 22.
ADVERTISEMENT - CONTINUE READING BELOW
1959. Ninoy was 27 when he became Tarlac's vice governor.
1961. At 29, Ninoy was elected governor of Tarlac.
1967. Ninoy, 34, became the country's youngest elected senator.
February 10, 1969. Ninoy delivered the speech, "A Pantheon for Imelda," on February 10, 1969. He assailed the P50 million Cultural Center, the first project of First Lady Imelda Marcos as extravagant, and dubbed it "a monument to shame." President Ferdinand Marcos was outraged and called Ninoy a "congenital liar."
Ninoy's spirit never wavered throughout his imprisonment.
August 21, 1971. The Liberal Party's rally at Plaza Miranda turned bloody when a bomb exploded. Eight people died and 120 others were wounded. Senator Jovito Salonga was among those injured. He was left blind in one eye and deaf in one ear. Ninoy was not present in the said rally. Thus, Marcos allies insinuated that, perhaps, he was involved in engineering in the blast so that he could eliminate his potential rivals within the party.
ADVERTISEMENT - CONTINUE READING BELOW
September 21 to 23, 1972. Marcos declared martial law on September 21 and went on air to broadcast his declaration on September 23. Ninoy was one of the first people arrested. He was charged with murder, illegal possession of firearms, and subversion.
April 4, 1975. While imprisoned in Fort Bonifacio, Ninoy announced that he was going on a hunger strike to protest the injustice of his military trial. He ended his fast 40 days later--only because his family begged him to. By then, he reportedly only weighed 36 kilos (79.2 pounds). He remained in prison.
"I have risen at the risk of Mrs. Marcos' scorn and wrath, because a voice must be raised to try and put a stop to the First Family's wasteful misuse of public money. I have risen at the risk of her fury, because country and people demand they cease those wild Palace and yacht bacchanalian feasts. I have risen at the risk of her spite, because out there, barely two hundred meters away from a fabulous Imelda Cultural Center, a ghetto sprawls, where thousands of Filipinos are kept captives by misery and poverty. --an excerpt from Ninoy's 1971 speech, "A Pantheon for Imelda"
ADVERTISEMENT - CONTINUE READING BELOW
November 25, 1977. Ninoy was "found guilty" of all charges and sentenced him to death by firing squad. Fortunately, the sentence was not carried out.
1978. Despite being in jail, Ninoy was allowed to take part in the elections for the Interim Batasang Pambansa (Parliament). He urged his supporters to organize and run 21 candidates in Metro Manila. His political party was dubbed Lakas ng Bayan or LABAN. All of the LABAN candidates lost.
"Early on I knew I was not meant to make money--so I won't be able to leave anything for the children. I did what I thought I could do best, which is public service, and I hope our people in time will appreciate my sacrifices. This would be my legacy to the children. I may not bequeath them material wealth but I leave them a tradition which can be priceless.
I realize I've been very stingy with praise and appreciation for all your efforts--but though unsaid--you know that as far I'm concerned, you are the best. That's why we've lasted this long. There will only be one thing in the world I will never accept--that you love me more than I love you--because my love for you though unarticulated will never be equaled." --excerpt from Ninoy's last letter to Cory, written when he was on his way back to Manila in 1983
ADVERTISEMENT - CONTINUE READING BELOW
1980. Ninoy suffered a heart attack in prison and was brought to the Philippine Heart Center. On May 8, 1980, Imelda Marcos visited him at the hospital. She asked him if he would like to leave for the US to seek treatment. Before he could leave, she asked him to never return to the Philippines and not speak out against Marcos. Ninoy and his family left for the US that very same day.
1980 to 1983. Ninoy and his family lived in Newton, Massachusetts, a suburb of Boston. He got fellowship grants from Harvard University and the Massachusetts Institute of Technology. He traveled extensively in the US, delivering speeches critical of the Marcos government.
Ninoy Aquino's final moments.
August 21, 1983. Concerned by the worsening political situation in the Philippines, Ninoy decideded to return to the country. He used the alias Marcial Bonifacio in his passport. He was shot in the head and died on the tarmac of the Manila International Airport (now the Ninoy Aquino International Airport).
ADVERTISEMENT - CONTINUE READING BELOW
"The Filipino is worth dying for."
--Ninoy's most famous words
August 31, 1983. Ninoy's funeral procession lasted for almost 12 hours. There were approximately three million people who had shown up to send him off. His remains were laid to rest at the Manila Memorial Park in Parañaque City. Historians say that it was Ninoy's death that sparked the People Power movement, which helped install his wife Cory as president of the Philippines in 1986.
Art by Warren Espejo.
CONTINUE READING BELOW
Recommended Videos
Share this story with your friends!
---
Help us make Spot.ph better!
Take the short survey
Load More Stories