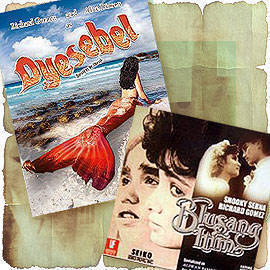 We're suckers for movies where mind-boggling transformations take place--from makeovers to supernatural shapeshifting. SPOT.ph lists 10 Pinoy movies where fascinating transformations take place. (This list purposely doesn't include superheroes.)
1. MACHETE: ISTATWANG BUHAY (1990)
Machete (Cesar Montano), a wooden sculpture of an Indian warrior who comes to life every so often to serve his mistress Lorna (Rita Avila) or any female who happens to be nearby. And by "serve," we mean in the steamy Seiko Films tradition of service. This flick was so popular that it spawned a sequel, Machete II (1994), which starred Gardo Versoza in the title role. This movie franchise covers so many levels of kinkiness that it's crazy.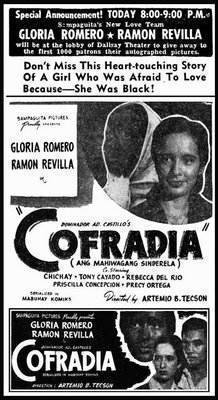 2. COFRADIA (1952)
Way before being politically correct was in vogue, Sampaguita Pictures adapted the komiks tale about a dark-skinned young woman who becomes fair-skinned when she lights a magical candle. Gloria Romero plays the title role. The film plays up Pinoys' white skin obsession. Check out its poster blurb: "Don't miss this heart-touching story of a girl who was afraid to love because--she was black!" Ramon Revilla, Sr. plays Cofradia's love interest.
ADVERTISEMENT - CONTINUE READING BELOW
3. MY BIG LOVE (2008)
Matinee idol Sam Milby dons a fat suit in the first half of this rom-com to play Macky, a chubby chef who is in love with the beautiful-but-slightly-shallow Niña (Kristine Hermosa). In any case, the girl that Macky should be with is his friend Aira (Toni Gonzaga), a gym instructor. The chubby chef eventually sheds tons of pounds and emerges as a slim guy who looks so good that it hurts. No word on how Macky dealt with his stretch marks. In the movies, losing weight doesn't involve any complications.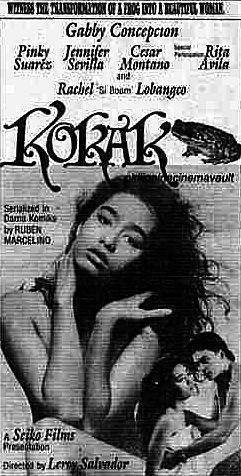 4. KOKAK (1989)
Rachel Lobangco's popularity peaked in the late 1980s, when she appeared in a San Miguel Beer ad with The APO Hiking Society. Soon after the ad became a sensation, the dusky siren got movie offers. This movie was one of them. Its tagline explains everything: "Witness the transformation of a frog into a beautiful woman." Gabby Concepcion plays her love interest in this mind-boggling flick.
ADVERTISEMENT - CONTINUE READING BELOW
Recommended Videos
5. BLUSANG ITIM (1986)
Jessa (Snooky Serna) is an aesthetically-challenged woman who becomes moviestar-pretty when she puts on an enchanted black blouse. In her beautiful incarnation, she wins the heart of Angelo (Rochard Gomez). Meanwhile, Melchor (Joel Alano) becomes fascinated with her when she's in her non-pretty state. Guess which guy Jessa picks? The guy who loves her only when she looks like a cover girl. Go figure. Still, we love this movie's unintentionally hilarious moments--such as Jessa's search for a gown that would allow her to wear the frilly black blouse underneath it.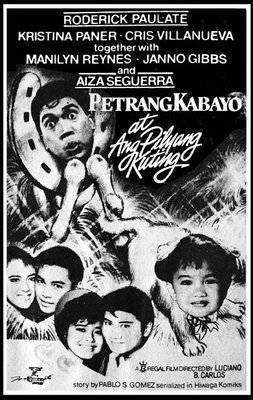 6. PETRANG KABAYO AT ANG PILYANG KUTING (1988)
Petra (Roderick Paulate) is a mean-spirited beautician who is cursed by the Horse Goddess. He transforms into a white horse and is told that he will only return to human form when he learns to get along with the people around him. Paulate was such a scene-stealer in this movie that we've forgotten if child star Aiza Seguerra also transformed into a kitten.
ADVERTISEMENT - CONTINUE READING BELOW
7. DYESEBEL (1990)
Dyesebel (Alice Dixson), a character created by Mars Ravelo, is a mermaid whose fishy tail transforms into a pair of shapely human legs with the help of a magical shell. She got the nifty shell from a sea witch. Dyesebel wants to have legs so she could be with Edward (Richard Gomez). For Edward's sake, we sure hope that Dyesebel's legs don't smell like an open can of Century Tuna.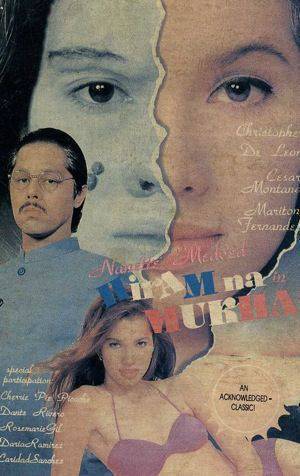 8. HIRAM NA MUKHA (1992)
Clarissa (Nanette Medved) and her mother (Daria Ramirez) look grotesque enough to be main attractions in a carnival. Dr. Hugo (Christopher de Leon), a plastic surgeon, comes along and gives Clarissa a new face. Once Clarissa becomes beautiful, she also changes her name to Alicia. Dr. Hugo becomes obsessed with her, but she pefers to be with Mendez (Cesar Montano). Throughout all this, Clarissa/Alicia realizes that beauty isn't everything. In fact, she ends up missing her "ugly self." To this we say, "WTF! Who doesn't want to look like Nanette Medved?"
ADVERTISEMENT - CONTINUE READING BELOW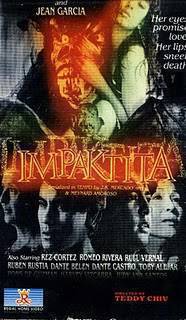 9. IMPAKTITA (1992)
Cita (Jean Garcia) is a sweet young thing who starts transforming into an aswang on her 18th birthday. The transformation scenes are crude but they're pretty gruesome nonetheless. Richard Gomez and Aga Muhlach are the flick's eye candy. If you were an aswang, wouldn't you like to get them, too?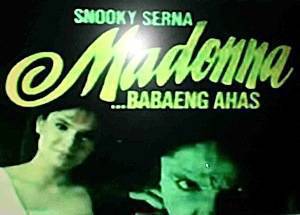 ADVERTISEMENT - CONTINUE READING BELOW
10. MADONNA...BABAENG AHAS (1991)
Madonna (Snooky Serna) turns into a snake. Make no mistake about it--she's no stylish snakewoman. We laud Serna's inspired projection of crazed despair. We also can't help but laugh over the fact that little Judy Ann Santos is cast as the young Madonna. How the heck can a kid who looks like Judy Ann grow up to be Snooky Serna? It's worth noting that the disparity over the kiddie versions of adult characters in Pinoy films has persisted.
Art by Warren Espejo, movie posters from Video 48 and MovieHacker-MovieMarathon.
.
Share this story with your friends!
---
Help us make Spot.ph better!
Take the short survey
Load More Stories