Tweets of the Week: Sarah Meier-Albano, the Big Bad Blogger, Bongbong Marcos + more
Sarah on loving being brown, Bloggadocio Drama, Carlos picks on Bongbong's vocabulary and more!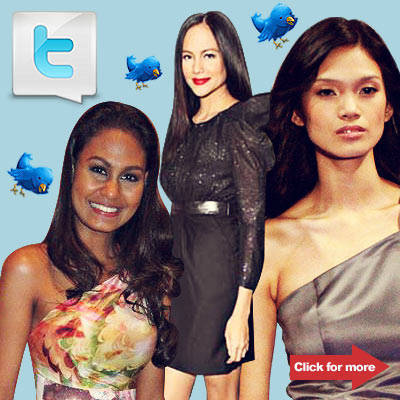 Sarah Meier-Albano says make like Venus and Danica and skip the bleach. Click for more.
Artwork by Warren Espejo. Photos courtesy of Girlie Rodis (Venus Raj), StyleBible.ph (Sarah Meier-Albano), and Lala Flores (Danica Flores Magpantay).
Recommended Videos
Load More Stories