WTH Goes on...at a Sketch Mob?
Admit it, you're curious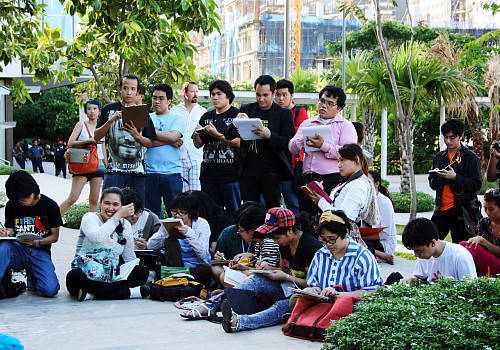 (SPOT.ph) What's a Sketch Mob anyway? If you're guessing along the lines of flash mobs, then you're heading in the right direction but add a tablespoonful of art and take away a lot of synchronized movement. It's a spontaneous assembly of artists in the spirit of a little mischief. Dr. Sketchy's Anti-Art School prides itself in promoting deviance from the mainstream and this kind of gathering is right up their alley.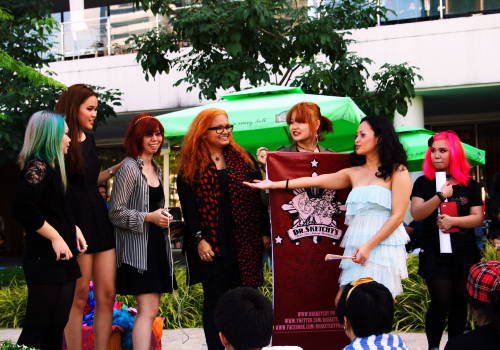 The ladies of Dr. Sketchy's Anti-Art School Philippines
Unfortunately, we're a country of "No Permit, No Rally," so as soon as Dione D'Souza (Branch Director of Dr. Sketchy's Anti-Art School Philippines) starts greeting the "art monkeys," a guard comes up to her asking for a permit. Nothing dampens the spirit of deviance like the fear of the law. Ask Carlos Celdran.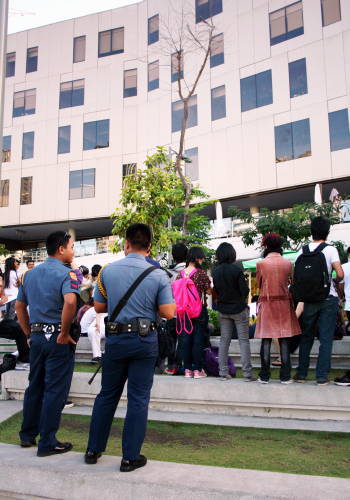 ADVERTISEMENT - CONTINUE READING BELOW
We're just here for some art, officers
So this year, the sketch mob became more of an outdoor sketching session that serves as a way to get new blood for Dr. Sketchy. And also a way to share home-baked cookies.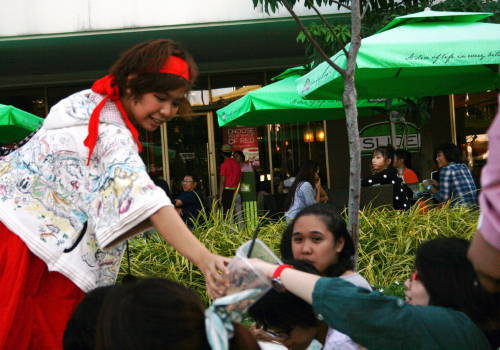 CONTINUE READING BELOW
Recommended Videos
Sweet, right?
It's hard to say where the transition of hardcore dames and shocking burlesque to doting, lazy Saturday mingling happened but there we found them, warm and welcoming to everyone. The community may seem clique-ish but these open events help curious lurkers (i.e. those who check out Dr. Sketchy's Facebook page but never really attend) see if they like what the Anti-Art School has to offer.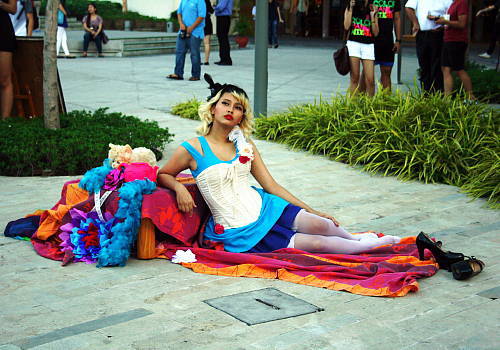 ADVERTISEMENT - CONTINUE READING BELOW
No damsels, just dames
The sketch mob follows the typical offering of a Dr. Sketchy's session but without the fee. The model or models do three 10-minute poses, two 15-minute poses, and one 20-minute pose for the artists to sketch. This year's muse, Angel as Alice in Wonderland, did her best to keep the artists busy as her little bunny was late for the party.
What does 10 minutes of posing lead to? You'd be surprised at how quickly the "art monkeys" do things and you'll be fascinated with the positions they get into to get a good angle.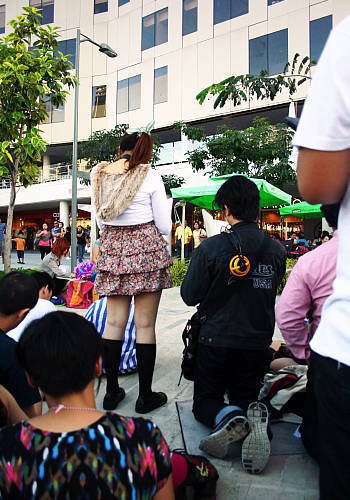 They do it on their knees, they do it standing up. Oho!
Ten minutes doesn't seem to be a lot but when you have talent (or, at least, trying to sharpen a skill), 10 minutes is enough to get what you want out of a pose. We saw people doing pretty decent watercolor work within that span of time.
ADVERTISEMENT - CONTINUE READING BELOW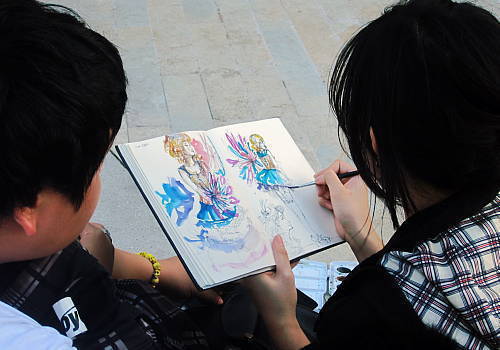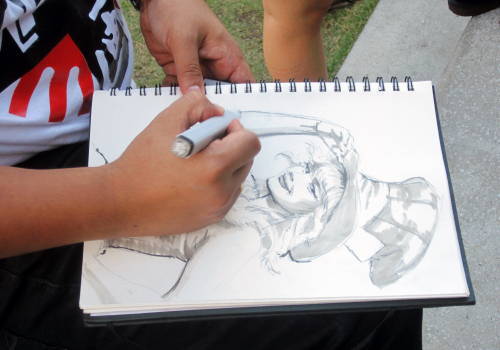 And, as if having fancy art skills isn't impressive enough, we spotted people doing sketches with tablets. Some people have talent. Some people have equipment. Some people have both.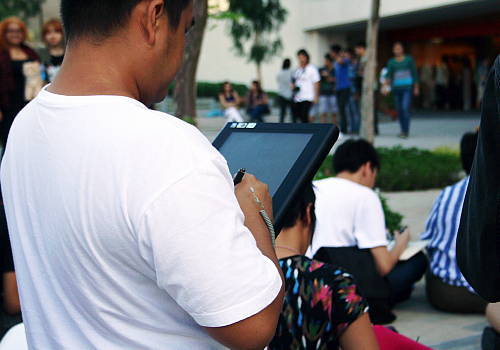 ADVERTISEMENT - CONTINUE READING BELOW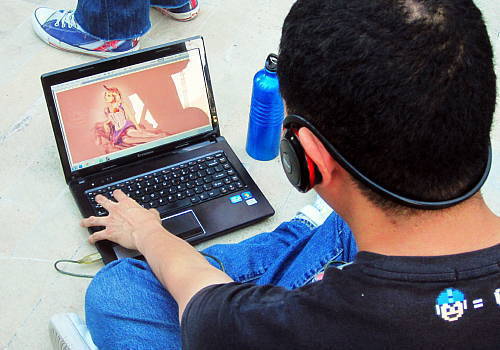 Despite the apprehension towards illegal public assembly, the guards loosened up a bit when the art began to happen.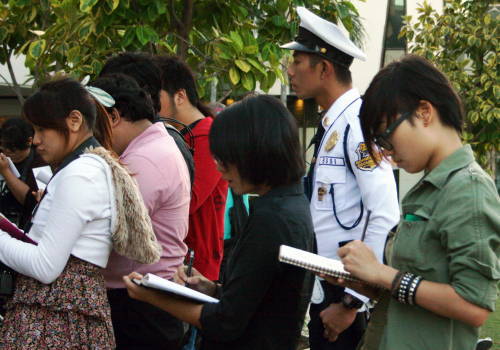 Someone give the man a pen and a paper! He wants to participate!
We're guessing that the fun Dr. Sketchy's provides for these folks is the casual environment. We don't mean a shirt and jeans affair, because believe us when we say that they like dressing up.
ADVERTISEMENT - CONTINUE READING BELOW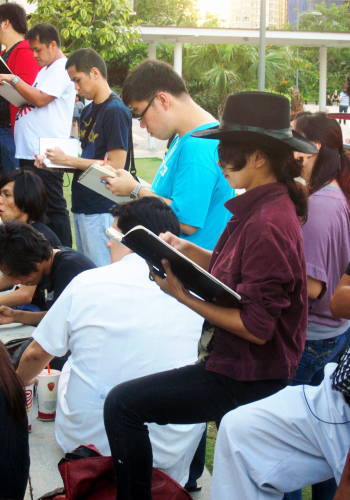 We're surprised they didn't start sketching her.
It's art that's informal, where you don't have to be amazingly brilliant to participate and where the standard of beauty isn't looking like Venus de Milo nor is it looking like you need to start eating immediately.
Artists and people who want to be artists value personality and Dr. Sketchy's wants to address that by giving characters instead of just pretty faces. Do they triumph? We should let their patrons answer that question.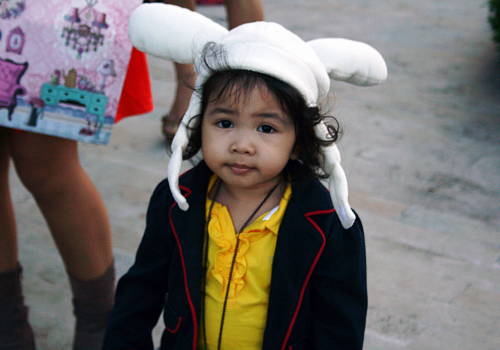 ADVERTISEMENT - CONTINUE READING BELOW
We tried to get this artist's opinion. She just stared at us.
The reputation of art as an elitist hobby is difficult to scrub off; and knowing that the typical Sketchy's event requires an entrance fee isn't much help in that cause. But we suppose that these occasional gatherings that are open to the public do help people realize that everyone has a taste for art, not just the upper crust.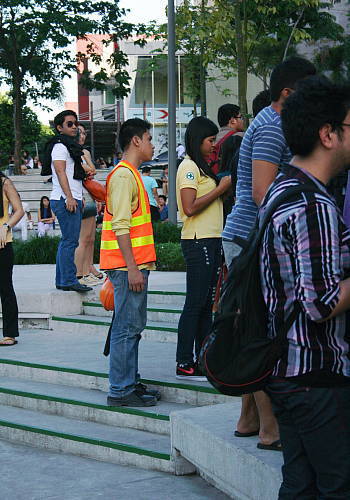 Give this man pen and paper too! Art is for everyone!
At least once a year, people get a glimpse of what happens in an "anti-art" school and we think that it's a pretty nice move by Dr. Sketchy's. After all, they claim to want to push for alternative art and we're sure they're aware that you can live long enough to see yourself become the institution. The sketch mob should work as a safeguard against that.
ADVERTISEMENT - CONTINUE READING BELOW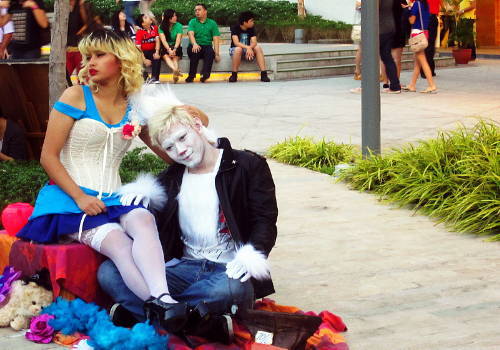 The bunny finally arrived.
Share this story with your friends!
---
Help us make Spot.ph better!
Take the short survey
Load More Stories