Sa Wakas: A Pinoy Rock Musical
Sugarfree turned to play
(SPOT.ph) Thanks to Across The Universe, local cinema has hopped on the trend of featuring songs by local musicians in mainstream films (The APO Hiking Society in I Do Bidoo Bidoo, Eraserheads in The Reunion) it was only a matter of time before another band would be given this tribute in another medium. Enter Sa Wakas: A New Pinoy Rock Musical, featuring songs by Sugarfree.

The challenge in using songs from just one band is to be able to get non-fans to relate to the music. The cast and ensemble took this risk, and it was a risk well-taken.

The story is about a photographer, Topper, and his overall confusion about his career and love life. Should he stop freelancing as a photographer and get a more stable job? Should he choose the driven and John Lloyd-loving Dra. Lexi, or the wild and mysterious writer, Gabbi?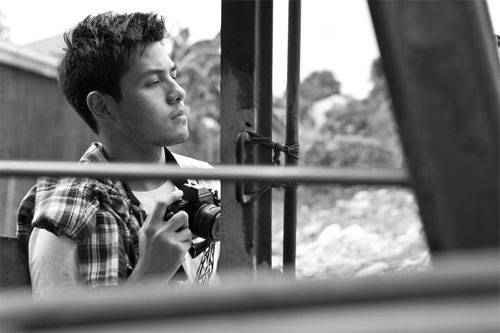 ADVERTISEMENT - CONTINUE READING BELOW
Topper, played by Fred Lo
"Ano tayo, mistress film? Nakiki-uso?" quipped Gabbi in one of the scenes. Almost a self-criticism on the cliché theme of the story, it was saved, however, by its characters, its narrative, and the brilliant musical arrangement.

The characters fell flat at the start of the first act. Topper was whiny, indecisive, and whined about being indecisive. Lexi, reminiscent of a Stepford wife, was too bent on being a neurosurgeon, but her motivations were never revealed. Gabbi, who was the most interesting, played up the mistress cliché by having curls and dressing the part. Why is it that mistresses are always the ones who have long, curly hair? But they are redeemed in the second act. They become more endearing and reasonable, less push-you-off-a-cliff annoying. Things start to make sense when we learn why the characters act the way they do.
CONTINUE READING BELOW
Recommended Videos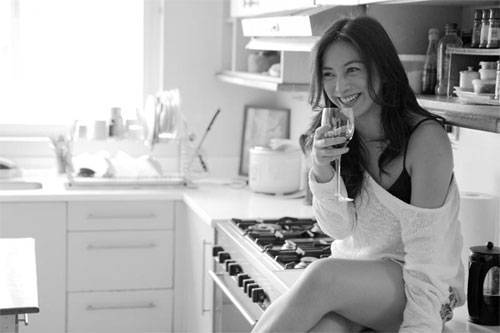 ADVERTISEMENT - CONTINUE READING BELOW
Lexi, played by Caisa Borromeo
The play's narrative goes backwards in time, beginning at the end and rewinding itself. Not all films or stage productions can effectively use this technique, but the writers took a gamble on this one and it worked magically, almost hypnotically. The uncertain ending and the lack of closure added charm to the story, faithful to the motif of broken relationships.

The musical arrangement deserves an A++. The lyrics fit the scenes; the transitions were smooth and never awkward. One would think that these songs were actually composed for the play, and not the other way around. Who would ever think that one stanza of "Dear Kuya" can actually form part of the dialogue between two characters? The performers, some quite new to the industry, brought their A game as well. The small cast banked on their vocal precision. Ebe Dancel and the rest of Sugarfree must be proud.
ADVERTISEMENT - CONTINUE READING BELOW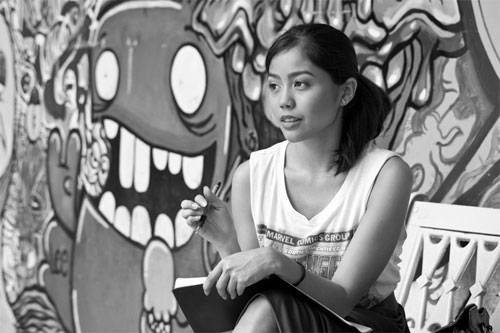 Gabbi, played by Justine Peña
One of the highlights of the play was the mash-up of several songs, including the iconic "Prom," at the end of the first act. Another is the scene that used "Telepono" and had both Gabbi and Lexi conversing with different people. What made it memorable was that it was also written in a way that would make it seem like they're talking to each other. Also notable is a new song, "Bawat Daan," composed by the cast, together with Ebe Dancel.

The play didn't solve world hunger or address any other societal issues, but it does have something that would resonate with anyone-whether you've been a cheater, cheated on, cheated with, or simply caught between following your passion and being pragmatic.

For all its faults and finer points, at the end of the day, Sa Wakas is relatable. It would even leave you hanging, like an ex who left for no good reason...but in a good way.


ADVERTISEMENT - CONTINUE READING BELOW
Sa Wakas: A New Pinoy Rock Musical is brought to you by Culture Shock Productions and FringeMNL. It is showing at the PETA Theater Center, 5 Eymard Drive, New Manila, Quezon City. Remaining show dates are April 26, 27, 28 at 3 p.m and 8 p.m. Tickets are available via Ticketnet, SM Department Store, and Araneta Coliseum Ticket Booth. For reservations, call 911-5555 or visit ticketnet.com.ph
Share this story with your friends!
---
Help us make Spot.ph better!
Take the short survey
Load More Stories