Celebrate Art Month with INSTANT DOODLES: The Fourth Bowlful, Opening on February 15
The Manila art community pays tribute to graphite and ink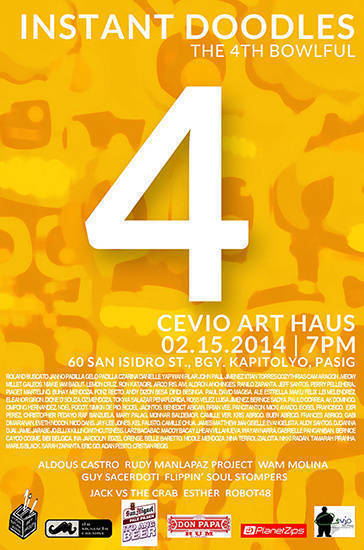 (SPOT.ph) Were you delighted to see the chalk art on the sidewalks of BGC during last year's Art Month? Did you marvel at the live art conducted for Andres Bonifacio's 150th Birth Anniversary in the fort named after him? Were you present during the Art for Generations at Greenfield Park?
ADVERTISEMENT - CONTINUE READING BELOW
CONTINUE READING BELOW
Recommended Videos
If you've shrugged at those, we regret to inform you that you have missed out. If art museums feel a little stiff and stuffy, young (and, um, "youthful") artists are coming together to make art more accessible, relatable, and fun. You've seen some of their works in open ground art fairs and with the same inviting air, they're getting together for the fourth bowlful of Instant Doodles, running from February 15 to 28 at Cevio Art Haus in Barangay Kapitolyo.
Instant Doodles started in 2009 when an opening at an art café in California was presented to Piaget Martelino, the official mischief-maker of the event. With only a month to prepare, Martelino focused on small ink on paper pieces. Works in this medium are usually seen as studies or drafts but having enjoyed the venture, Martelino got in touch with colleagues and friends from the U.P. College of Fine Arts, and decided to create a venue for these often overlooked artworks.
ADVERTISEMENT - CONTINUE READING BELOW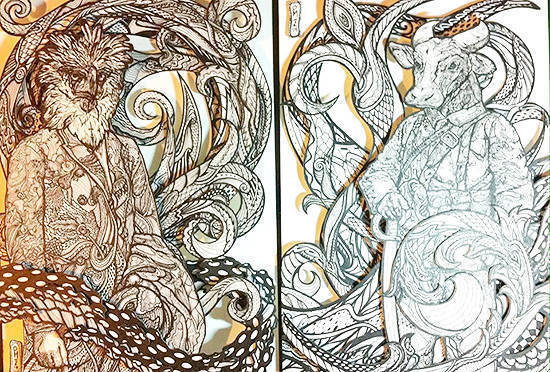 "Agila" and "Tamarraw" by Piaget Martelino, organizer and exhibitor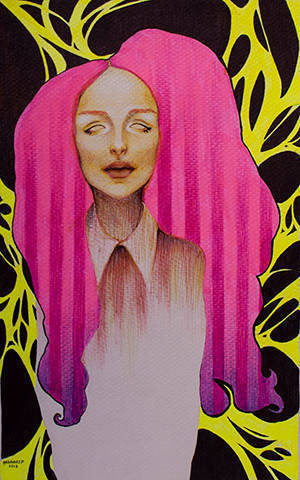 ADVERTISEMENT - CONTINUE READING BELOW
Art by Gabrielle Panganiban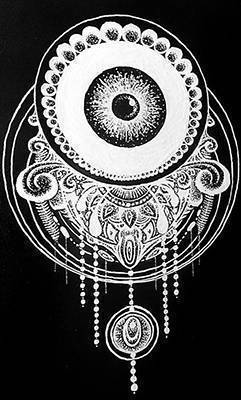 Art by COZYTHRIAS
The exhibit will feature works from 88 different artists. Doodles, paintings, sketches-expect all sorts of crafts from pencil and ink. Aside from the fire dancing and the music that's going to happen during the opening, it's also a great opportunity to meet the art community in Manila. It's much less intimidating than bigger fairs because people have beer in their hand, not wine.
ADVERTISEMENT - CONTINUE READING BELOW
Guests are encouraged to bring instruments and jam with the bands playing on the 15th, and live art by the Saturday Sketching Session will also be conducted. If huge halls give you the heebie jebbies, Instant Doodles provides an alternative way to enjoy art.
Instant Doodles runs from February 15 to 28 at Cevio Art Haus (60 San Isidro Street, Barangay Kapitolyo, Pasig). Check out their Facebook Event page for more details.
Load More Stories