Roxlee's Top 10 Favorite Artists
The maverick painter-filmmaker submits an inspiring list of great artists, from the Borlongan couple to the Dalenas.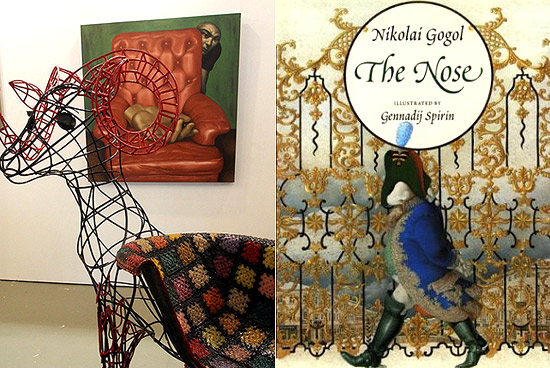 (SPOT.ph) Roxlee has attracted more than a cult following in his 40-plus years as a visual artist and filmmaker-from his early years with the defunct and now-legendary Jingle magazine, to his wacky Cesar Asar comic strip for the Manila Bulletin, to his experimental films and the surreal comedy of his paintings, to his session work with Khavn dela Cruz's avant-pop band, The Brockas. Now 63, Rox doesn't show signs of slowing down, and he remains an inspiration to new, younger artists like Louie Cordero-whose recent list of favorite artists for SPOT.ph includes The Man.
Now it's Roxlee's turn, as per our request, to draw up a list of 10 favorite artists who've inspired him and to explain his choices. Here they are:
This list is not ranked.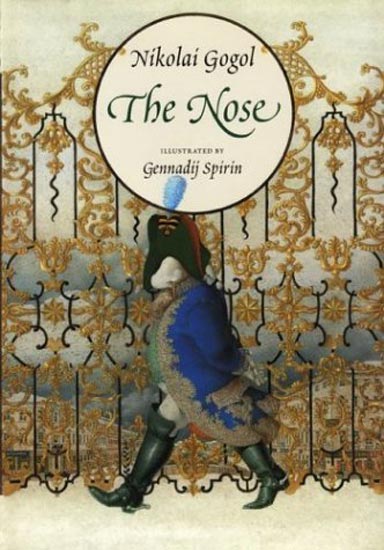 1. Nikolai Gogol
On the top of my list is the Russian dramatist and fictionist Nikolai Gogol. His classic comic fantasy, The Nose, inspired me to do my own nose cartoons and animation, collectively titled Planet of the Noses.
ADVERTISEMENT - CONTINUE READING BELOW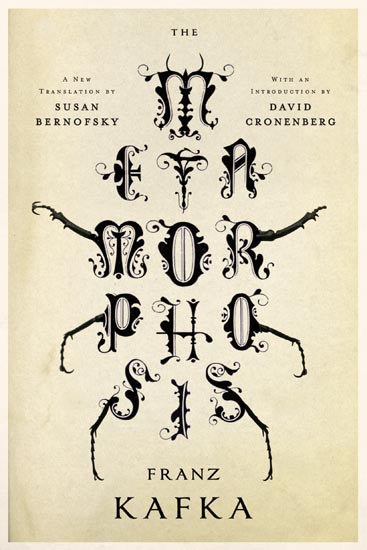 CONTINUE READING BELOW
Recommended Videos
Image from the website of the international writers organization PEN.
2. Franz Kafka
Franz Kafka is, of course, a major figure in the world of literature and art. From his name was derived Kafkaesque, a word that still describes the absurdities of our time. As we all know, he was a writer of the absurd, like Gogol. The classic Metamorphosis remains an all-time favorite, because, for me, it was like reading an animated story-Gregor, the main character, transforming into a giant bug or higanteng ipis as I call it.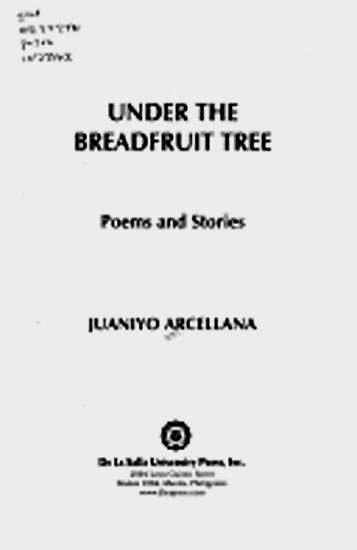 ADVERTISEMENT - CONTINUE READING BELOW
Arcellana's collection of fiction and poetry (De La Salle University Press, 2002)
3. Juaniyo Arcellana
Juaniyo and I go a long way. We started out at Jingle. Since then he has evolved a great deal, both as a creative writer and as a journalist for the Philippine Star. His writings are very diverse, and he has a deep appreciation for the totality of art. Not all artists are that open-minded. I remember reading a column of his, and he was describing-if my memory is correct-the joy of reading Julio Cortazar, the Argentine writer, while he was riding a jeepney in Divisoria that was blaring the music of The Scorpions. That's three different worlds in one sentence! I like very much his Under the Breadfruit Tree. I think Juaniyo really took after his father, the late great National Artist for Literature Franz Arcellana. I had the honor of drinking wine with him when he was still alive, and he said, "We killed a bottle!"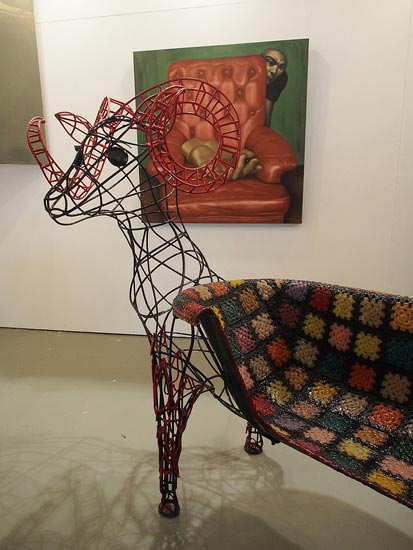 ADVERTISEMENT - CONTINUE READING BELOW
The Borlongan couple's art works. Photo from Daphne Oseña-Paez's website.
4. Elmer Borlongan and Plet Bolipata
They're a couple, so I count them as one. Borlongan's fine-stroked and well-conceptualized paintings and Bolipata's art installations are a great combination, for me.
5. The Reds of Philippine cinema
Raymond Red and Jon Red are really outstanding filmmakers. Raymond, with his super-8 shorts and 35-mm. full-length films. Anino, of course, has become a classic. I admire Jon for his paintings and his movies. His full-length film Astig(matism), which is also notable for being Robin Padilla's venture into art cinema, is really a remarkable art gangster film. There's a shootout scene that's set to the classic song by Tito Arevalo and Levi Celerio, "Ikaw ang Mahal Ko." I wish I remember which version was used by Jon Red. But the version by the Mabuhay Singers is a knockout. Imagine making that the score for a shoot 'em up scene!
6. Raul Arellano
He's an actor and a painter based in the US. His performance in Lav Diaz's Batang West Side is creepy and outstanding. I always knew that painters would make great actors. Check out also his paintings.
7. Lav Diaz
Film director and writer. He's another fellow "alumnus" from Jingle. He presents to the audience the cruel sides of life, particularly the social and political aspects. His 5-hour Batang West Side and 4-hour Norte are among his masterpieces. I believe SPOT.ph has already written about Norte.
ADVERTISEMENT - CONTINUE READING BELOW
8. Tad Ermitaño
Indie filmmaker and a master of sound. His short film Holikotikan is visually and aurally entertaining. Check out his sound installations.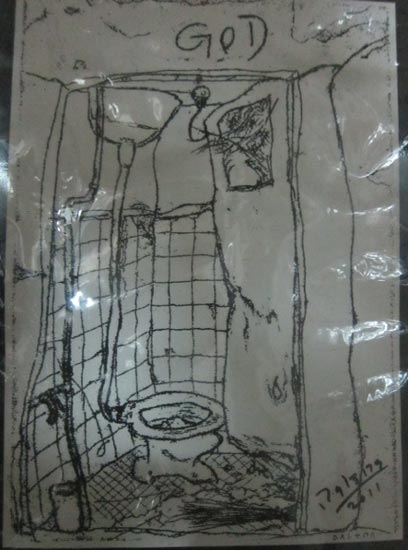 Danilo Dalena's Toilet. Photo courtesy of Marra Lanot.
9. The Dalenas
With Danny Dalena the painter and Julie Lluch the sculptress and their children Sari, Aba, and Kiri, the Philippine art scene vibrates with very inspiring but also provocative art.
10. EddLatMiel
That name represents three cartoonists from Asia. Edd Aragon is a former cartoonist of the Bulletin and he now works for the Australian press. Lat, as this Malaysian cartoonist is simply called, has published books collecting his illustrations, and my favorite is The Kampung Boy. Miel, or Dengcoy Miel, is a former editorial cartoonist of the Philippine Star and is now based in Singapore. I love these guys.
---
Help us make Spot.ph better!
Take the short survey
Load More Stories