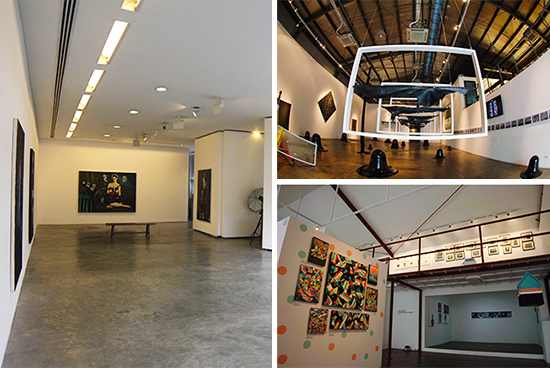 (SPOT.ph) Art is everywhere and we don't just mean the increase in beautiful graffiti. If the numbers of galleries participating in Art in the Park and Art Fair Philippines are any indication, our local artists are gaining more and more visibility as they produce better, sometimes more baffling, works.
We bid a sad farewell to Manila Contemporary in March, prompting us to revisit our old list...from 2011! Much has changed in the local art scene since then and ranking the art galleries in Metro Manila became even more of a challenge. Visibility, curation, the variety in the exhibits, and even accessibility was considered in the creation of this list. We pick the galleries that cater not only to artists and collectors, but also to individuals who've experienced a renewed interest in contemplating the meaning of life through art.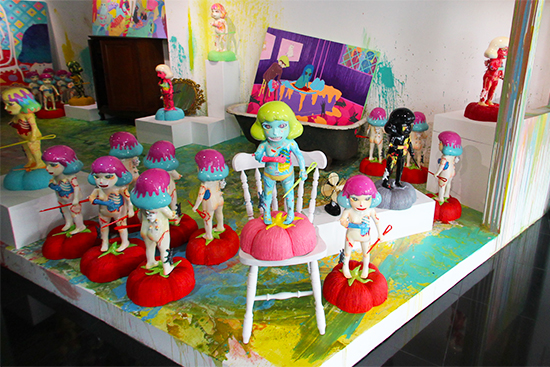 ADVERTISEMENT - CONTINUE READING BELOW
10. Secret Fresh
G/F Ronac Art Center, Ortigas Avenue, Greenhills, San Juan City
Open from 2 p.m. to 10 p.m. (Monday to Saturday); 1 p.m. to 6 p.m. (Sunday)
Contact: 570-9815
Proprietor: Bigboy Cheng
First time visitors should leave their credit cards at home (and bring the minimum amount of cash). We don't want to stop you from buying cool art but it's best to pause for a minute before acting on the impulse to purchase everything. The space is decisively modern and is a perfect fit for pieces like condiments as fire extinguishers (or condiments as creatures for that matter); but if Geraldine Javier's Babaylan is any indication, the space isn't exclusively for pop art. However, it does feel more like a shop and it caters to a niche market-not a bad thing, because at least we know exactly where to go for our vinyl and resin fix.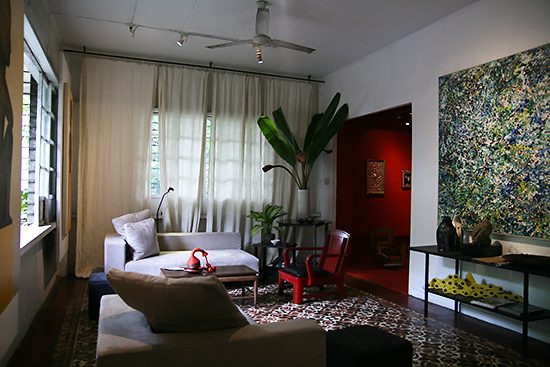 ADVERTISEMENT - CONTINUE READING BELOW
Recommended Videos
9. Avellana Art Gallery
2680 F.B. Harrison Street, Pasay City
Open from 10 a.m. to 7 p.m. (Monday to Saturday)
Contact: 833-8357
Proprietor: Albert Avellana
This house-turned-gallery is both inviting and intimidating. The couches encourage lounging but the artworks on display make you feel like you should do a bit more research to learn more about the artists. Avellana doesn't rely on buzzy names and it also does away with the push and pull of underground versus mainstream. The gallery caters to a community of artists that owner Albert Avellana is more than happy to endorse, support, and promote. He's always looking for art that baffles and he doesn't need to look too far from his circle of friends to meet that demand.
The main exhibit area is on the first floor, divided into three sections (two sitting areas, plus a small chamber) and a hallway to the right leads to a sizeable garden area, where cocktails during openings are held. The second floor houses the office, two more rooms for art, and a balcony.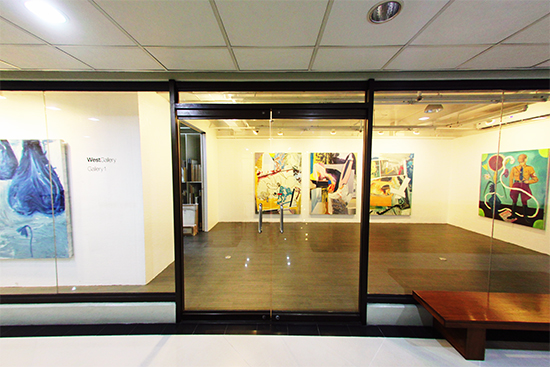 ADVERTISEMENT - CONTINUE READING BELOW

8. West Gallery
48 West Avenue, Quezon City
Open from 9 a.m. to 6 p.m. (Monday to Saturday)
Contact: 411-0336
Proprietor: Soler Santos
Art to your left, art to your right. The little rooms in West are pockets of visual delight from artists such as Romeo Lee, Elmer Borlongan, Dex Fernandez, Everywhere We Shoot, and more. It's surprising to see the cramped space hosting three shows simultaneously-proof of their dedication to promote art at any cost. Big names are regulars at West, but they also find an audience for less-established artists. The exhibits tend to be on the more traditional side but sometimes, a baffling painting is more than enough art for one day. We're still having strange dreams from Mid-Life Rises by Gerardo Tan, Manuel Ocampo, Romeo Lee, and Soler Santos.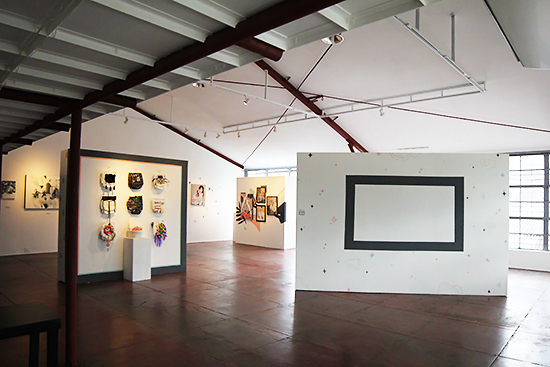 ADVERTISEMENT - CONTINUE READING BELOW

7. Vinyl on Vinyl
2/F Warehouse II, 2135 Chino Roces Avenue (formerly Pasong Tamo), Makati City
Open from 12 p.m. to 7 p.m. (Tuesday to Saturday)
Contact: 0905-309-1846
Proprietor: Gaby dela Merced and Pia Reyes
This gallery has been around for a while, offering a hip-a little claustrophobic-area for up-and-coming artists. But gone is the little room in The Collective. Now, it's this bright, spacious spot in Pasong Tamo-complete with a loft. One side of the main gallery is all windows, letting the light shine on the art. It feels a little negative to say expect more of the same, but when what you're getting is good, that's exactly what you want to hear. The opening shows by Anjo Bolarda, Iyan de Jesus, and a mouthful of other artists says it all: young and fresh. VoV even hosts movie nights. Fun art begins here.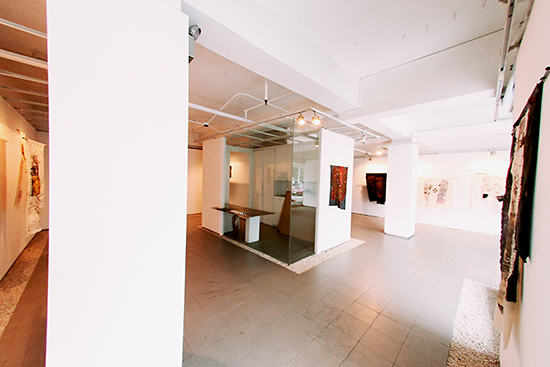 ADVERTISEMENT - CONTINUE READING BELOW

6. The Drawing Room
1007 Metropolitan Avenue, Metrostar Building, Makati City
Open from 10 a.m. to 7 p.m. (Monday to Friday); 10 a.m. to 5 p.m. (Saturday)
Contact: 897-7877
Proprietor: Cesar "Jun" Villalon Jr.
The Drawing Room has quite an interesting layout and the space is a challenge for artists to fully utilize. There's an aquarium-like little cabin in the middle of the gallery begging to be decorated with art. The metal sculptures by Juan Alcazaren in Zero Ground started the year for The Drawing Room, a hearty serving of the non-traditional art that the gallery is known for.
The Drawing Room also continues to make opportunities in our neighbor countries (e.g. Hong Kong, Jakarta) for the artists they handle, like Mark Salvatus, Kawayan de Guia, and Mark Justiniani. Justiniani's trippy mirrors of infinity, for example, wowed art patrons in Singapore as the opening show of 2014. (We hope they exhibit Shinji Ohmaki's work here, too!)
ADVERTISEMENT - CONTINUE READING BELOW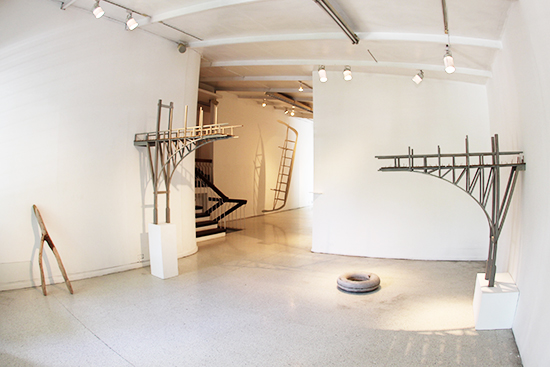 5. Art Informal
227 Connecticut Street, Greenhills East, Mandaluyong City
Open from 11 a.m. to 7 p.m. (Monday to Friday); 10 a.m. to 6 p.m. (Saturday)
Contact: 725-8518
Proprietor: Tina Fernandez
Another home-turned-home-for-art, Art Informal is an inviting space for collectors and artists alike. They currently represent 18 artists, including Art Fair Philippines 2014 featured artist Marina Cruz. Sculptures and installation pieces are more than welcome in the ample space in The Main Gallery and video shows get their own little corner at The Big Room. A slightly smaller area, The Inner Room, is the space they offer for exhibits that call for intimacy. Outside, the backyard transforms into a cocktail area during opening nights. Expect a bit of experimentation with space, found objects, and non-traditional art. They did say informal.
ADVERTISEMENT - CONTINUE READING BELOW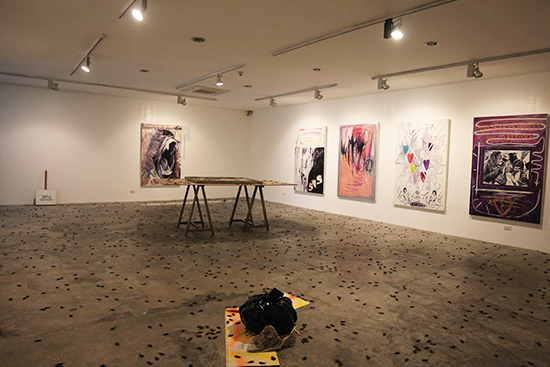 4.  MO Space
3/F MOS Design Building, B2 Bonifacio High Street, Bonifacio Global City
Open from 11 a.m. to 8 p.m. (Monday to Sunday)
Contact: 856-2748 ext. 2
Proprietor: Mawen Ong
MO Space is conveniently found in Bonifacio High Street and though it's not enormous, it has enough room for video exhibits, contemporary sculptures, and ornaments tacked to the wall. MO opened the year with angels, partnerning with Equator Arts Project (Singapore). From rows of neatly displayed wall candy, the gallery transformed into a purplish haven for Anne Cabigting and then, for the penultimate show...cockroaches all over the floor by Lara de los Reyes. It isn't art if it doesn't make you feel anything and the experimental exhibits in MO Space will definitely cause a wrinkle or two on your forehead.
ADVERTISEMENT - CONTINUE READING BELOW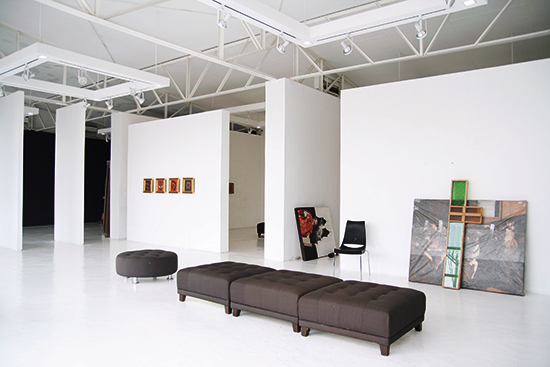 3. Blanc Gallery
145 Katipunan Avenue, St. Ignatius Village, Quezon City
Open from 11 a.m. to 7:30 p.m. (Monday to Saturday)
Contact: 442-5262, 0920-927-6436
Proprietor: Jay Amante
Big and bright-one step into the new Blanc and you'll fall in love with the generous expanse of white...and the art, of course. The gallery is known for being a collector's heaven, but right now, it's also an artist's playground. For example, Arturo Sanchez Jr.'s Phenomenal Field was a crafty use of reflective tiles and giant paintings. The result was a haunting depiction of what television brings into our home-news of natural calamity and man-made tragedies. Sanchez utilized the gallery from ceiling to the floor, which we thought was, well, phenomenal.
ADVERTISEMENT - CONTINUE READING BELOW
But minimalism is not lost to Blanc and the artists they house. They opened the year with I've Created a Monster by Julius Redillas, which featured simple but nonetheless attention-grabbing watercolor art.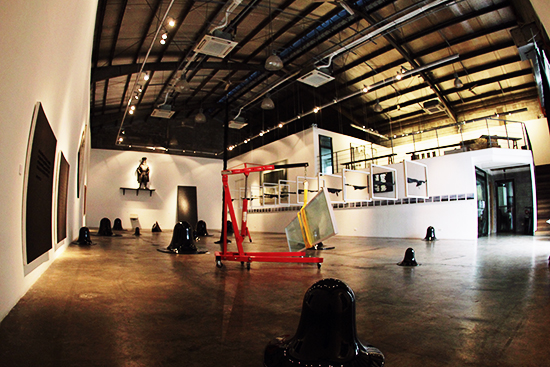 2. Finale Art File
Warehouse 17, La Fuerza Compound, 2241 Chino Roces Avenue (formerly Pasong Tamo), Makati City
Open from 9 a.m. to 6 p.m. (Monday to Saturday)
Contact No: 813-2310, 812-5034
Proprietor: Vita Sarenes and Sylvia Gascon
ADVERTISEMENT - CONTINUE READING BELOW
The high ceilings of the gallery make all the difference-Finale offers more than enough space for the art to breathe. Large pieces are more than welcome: installation art, sculptures, mural-like paintings. It's exciting to see how artists adapt to the expanse of the gallery during solo shows, like in Louie Cordero's Through Mind and Back: From simple pen-and-paper works to about 7.5-feet tall fiberglass and resin masterpieces, the gallery was filled with random oddities to ponder on. The size of the floor discourages pretention and half-baked concepts-you can't hide in such an open area.
Smaller areas (the Upstairs Gallery and the Video Room) on the second floor offer a more intimate gathering for solo shows but we're always looking forward to imposing art at the Tall Gallery. Notable exhibits this year include Elaine Navas' After Sir, a tribute to Chabet, and an out-of-this-world experience care of Joy Mallari's Witness.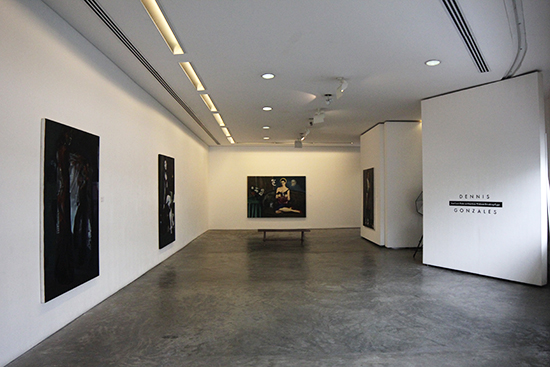 ADVERTISEMENT - CONTINUE READING BELOW

1. Silverlens Galleries | SLab | 20 Square
2320 Pasong Tamo Extension (Chino Roces Avenue), Warehouse 2, Yupangco Building, Makati City
Open from 10 a.m. to 7 p.m. (Monday to Friday); 1 p.m. to 6 p.m. (Saturday)
Contact: 816-0044
Proprietor: Isa Lorenzo and Rachel Rillo
Contemporary art is experiencing a great big boost and while it's easy to succumb to a fad, Silverlens keeps things in balance. Traditional, modern, and experimental art are curated and showcased exquisitely in this gallery-there's something for everyone. This year, acclaimed writer Gilda Cordero-Fernando filled the SLab floor with people with Same Difference: Ganon pa din ang Diperensya while a dizzying number of artists filled the main gallery with art in Multiple Languages.
A quick look at the names of the artists they represent is enough to impress, but don't stop there. They don't get shortlisted for the Ateneo Art Awards every year by slacking off and the elegant but industrial feel of the space did not happen by accident. Silverlens takes pride in making sure that every detail is checked, from marketing their artist to catering to the needs of the collector to answering random questions from a stray walk-in admirer of art.
ADVERTISEMENT - CONTINUE READING BELOW
Share this story with your friends!
---
Help us make Spot.ph better!
Take the short survey
Load More Stories