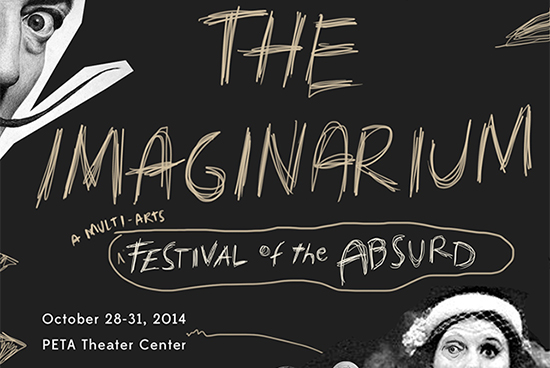 (SPOT.ph) When they said absurd, we immediately thought of the scene from Michel Gondry's segment in the film Tokyo! (Interior Design). You know, when the girl turns into a chair? We don't really know what it means and any attempt to read it would be a betrayal of absurdity. It's not supposed to make sense.
We're not entirely sure what the word means to festival curators Toff de Venecia, Ren Aguila, Raymond Ang, David Ong, and Don Jaucian. If one man's absurd is another man's normal, it's hard to imagine how they put The Imaginarium together. Staying true to this multi-arts festival's "existential" aspirations, we'll go with essence precedes existence. It's here now-ready to be experienced and digested.
All it really means to us is that from October 28 to October 31, we can line up all sorts of activities that will help us forget the "meaninglessness" of life. We were listening to you at the press launch, Toff.
The Sandbox Collective, in partnership with PETA Theater, is offering four days of brain-picking. There's a screening of Raya Martin's La Ultima Pelicula, a performance of Tennessee Williams' The Glass Menagerie, and they'll also stage a surreal fashion show. The schedule looks dizzying, so we're picking out a few things that you shouldn't miss. Don't let this stop you from checking out the entire festival though.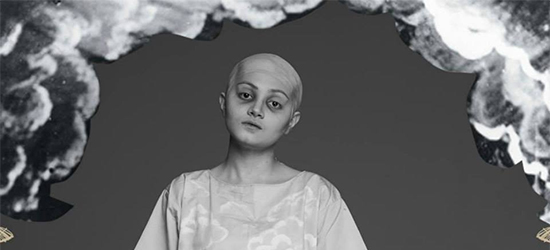 ADVERTISEMENT - CONTINUE READING BELOW
1. Dani Girl
In the mood for a good cry? Buy Kleenex in bulk and join Dani as she tries to find the answer to the seemingly absurd question "Why is cancer?" SPOT.ph writer Kate Alvarez gave the initial run two thumbs-up and this is your chance to find out why.
Schedule: October 28, 6 p.m. | October 29, 8 p.m. | October 30, 3 p.m. | October 31, 2:30 p.m. (Main Stage)
Read: THEATER REVIEW: Dani Girl
2. Twin Bill: Mga Kuneho and Katabi
Katabi by Niki Calma sounds a bit like No Exit by Jean Paul Sartre (minus Hell) and seems like bait for fans of Roman Polanski's conversation-heavy pieces. Emmanuel Dela Cruz directs Sky Abundo and Sari Estrada (of Asan Si Lolo Me? fame) as two characters separated by a wall-one is trapped, the other is free to leave. Repression and the real meaning of freedom are explored through dialogue. Similarly, Kuneho by Guelan Luarca also dives into a story of confinement. Five men are hired to transfer a body bag from one room to another, until they find themselves locked and fighting for survival.
Schedule: October 28, 3:30 p.m. | October 30, 5 p.m. (Blackbox)
Read: On the Spot: Sari Estrada, the funny person behind Asan si Lolo Mê?, Best Short Film in Cinemalaya 2014
3. The Boy in the Bathroom
Did we hear someone say quirky musical? The title of the play is very telling, but in case it isn't obvious enough: there's a boy in the bathroom...and he's been there for a very, very, very long time. The Japanese would call him a hikikomori but in standard English, weird would suffice. The boy, David (played by one of the hottest theater actors around, Topper Fabregas), has shunned the entire world. One could say that he's been living "peacefully" inside the loo, but the rules of good fiction dictate that something disrupts a placid existence, no matter how strange it is. The stone thrown in the water that creates ripples comes in the form of a girl named Pam. Will she be able to draw him out? (Is the real world better than the bathroom?)
ADVERTISEMENT - CONTINUE READING BELOW
Recommended Videos
Schedule: October 30, 10 p.m. | October 31, 1 p.m. (Blackbox)
Read: Top 10 Hottest Theater Actors (2014 Edition)
4. A performance by the Silly People's Improv Theater (SPIT)
You never know what's going to happen. Isn't that motivation enough to watch improv?
Schedule: October 30, 4:30 p.m. (Roofdeck)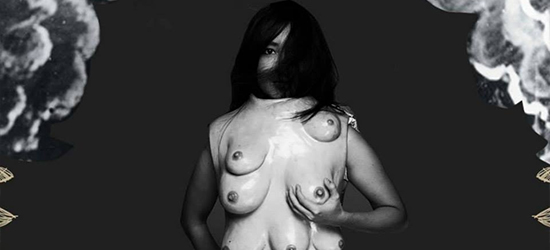 5. The Return of the Comeback of the New and Improved Newly Scented HARING +UBU-L! Now in 6-D!
If you're addicted to Sipat Lawin's interactive theater, the restaging of HARING +UBU-L is just the fix you need. Filth is exactly what's needed to tell the story of Philippine politics. The play contains strong language and absolutely adult content.
Schedule: October 31, 10 p.m. (Blackbox)
6. Dysmorphilia
Daloy Dance Company teams up with Leeroy New to create an unsettling and twisted performance. Dysmorphilia plays on body perception and the somewhat unhealthy aspiration to look perfect. It showcases Daloy's prowess in contemporary dance and provides a new venue for New to play in.
ADVERTISEMENT - CONTINUE READING BELOW
Schedule: October 31, 7 p.m. (Main Stage)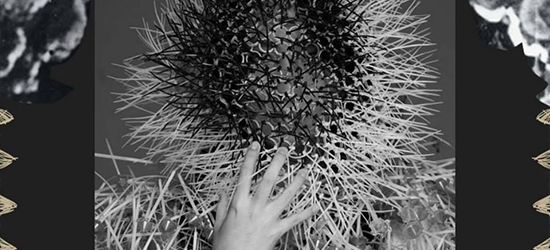 7. The music of Shing! Shing! TABEROARRR!!!
In your face with "intergalactic" beki-metal music, the band born from Sipat Lawin's LOVE: This Is Not Yet a Musical promises an "out of this world" performance. Seeing as this is a festival of the absurd, we're counting on them to blow our minds.
Schedule: October 31, 7 p.m. (Roofdeck)
8. The Maids
Oh look, a play with freaky sadomasochism rituals inspired by real people and real events. Jean Genet tells the story of two maids (isn't it wonderful when titles are straightforward?) who take turns pretending to be their employer, the Madam. These rather unhinged characters are usually played by women but the local production will feature an all-male cast. We hope they wear French maid costumes. Not for laughs but to be as committed as possible to gender-bending.
Schedule: October 28, 2:30 p.m. and 9:30 p.m. (Main Stage)
ADVERTISEMENT - CONTINUE READING BELOW
9. Trailblazers: A Culinary Throwdown
What's absurd about food? Food and beverage curator David Ong answers, "It's absurdly good." That's setting the bar high but aspiring for greatness is an admirable trait. The main event for his part of the festival is a culinary throwdown inspired by Bobby Flay. In that kind of food fight, everybody wins.
Schedule: October 29, 6 p.m. (Roofdeck)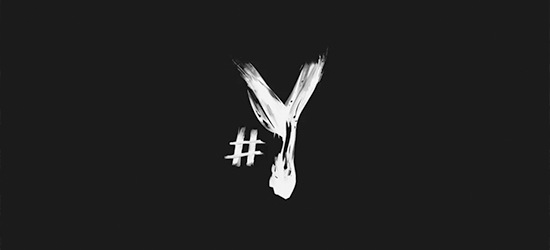 10. MOVIES: Ang Nawawala, #Y, and Ang Huling Cha-cha ni Anita
All the films your friends were raving about, back on screen for your viewing pleasure.
Schedule:
#Y: October 28, 11 p.m. (Blackbox)
Ang Nawawala: October 29, 10 p.m. (Roofdeck)
Ang Huling Cha-cha ni Anita: October 30, 2:30 p.m. (Blackbox)
For tickets, VIP passes, and other inquiries, call 0917-899-6680 or visit www.thesandboxcollective.com. Visit The Imaginariun's official page for the complete schedule of activities.
Share this story with your friends!
---
Help us make Spot.ph better!
Take the short survey
Load More Stories