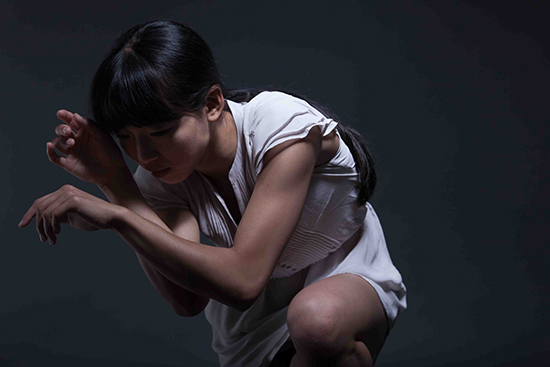 (SPOT.ph) The Nobel Prize for Literature has eluded Haruki Murakami once again despite strong support from fans, critics, and fellow writers, but even without the award, it is clear that he has made his mark in the literary scene. Despite or maybe even because of the heavy themes he tackles in his stories, readers have gobbled them up and digested them so thoroughly that they've managed to use whatever nourishment they absorbed and produced their own interpretations. Such was the case in the film adaptation of Norwegian Wood, a novel that has also inspired James Cousins to make There We Have Been and Without Stars, two dance pieces that premiered for the first time in Asia at PETA Theater on October 8.
Chihiro Kawasaki, Albert Garcia, Gareth Mole, and Georges Hann will be performing the mesmerizing dance at the CCP Little Theater over the weekend (October 11 and 12, 7:30 p.m.) and if you don't mind being stunned, we strongly suggest you catch it.
Describing There We Have Been as a 17-minute dance interpretation of the development of the characters in Norwegian Wood feels a little unfair. Cousins didn't merely depart from the material-he did what great artists do: steal and run with the loot.
Even without reading the book, anyone lucky enough to chance upon this dance will still struggle to keep their breath. For 17 minutes, Kawasaki and Hann create a moving image of dependence, trust, struggle, and desperation. There's a narrative behind it but the plot is almost a neglible component. Much can be admired from the physicality of the dance, especially the fluidity with which the pair moves. Kawasaki never touches the floor the entire time, and the implication of that limiter draws such strong emotions from the viewer.
ADVERTISEMENT - CONTINUE READING BELOW
At one point, Kawasaki seems like she's going to fall face first to the ground and Hann grabs her by the collar of her dress right when you've released a gasp. Her arms are spread, posed for a second or two, and then they begin to move together again. She climbs on top of him and we are never sure if he is lifting her up or dragging her down.
The dance does away with dialogue, because words only muddle what we really mean to communicate. In Without Stars, emotions are expressed with such clarity that you are also rendered speechless once it concludes. Again, there's a story there. It is but a mere vehicle for something more concentrated-a feeling, a thought, a truth-to unravel.
You'll find yourself swaying to The Mills Brothers' "You Always Hurt the One You Love" as the song intensifies and fades, while Mole's character drifts between memory and reality. The motion, the music, and the light guide you through different worlds-the production is a gentle reminder that magic can be done when the basics are done right.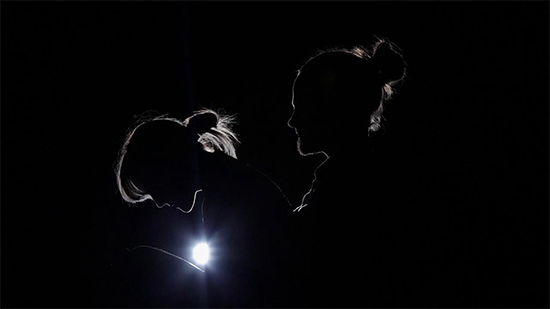 ADVERTISEMENT - CONTINUE READING BELOW
Recommended Videos
Motion. Music. Light. These three articulate with sublime elegance the relationship between the three characters in Without Stars. A low, disconcerting static mixed with a bit of bass plays as a man playfully folds with another man...but one touch from this other woman mutes everything, illustrating a magnetic vacuum within her.
There is so much to read on stage. Cousins intended to capture the sensory overload that pushed a character to seek permanent silence. He reminds us of the overwhelming amount of information we have to tune out to keep our sanity...and why we sometimes find it difficult to choose happiness.
Worry not though, because the dance feels less heavy than this.
James Cousins' Without Stars and There We have Been runs this weekend, October 11 and 12, at CCP Little Theater. For tickets, visit TicketWorld.com.
Share this story with your friends!
---
Help us make Spot.ph better!
Take the short survey
Load More Stories