Theater Preview: 10 Plays and Musicals to Watch in 2015
A superhero musical, Anton Chekov, Into the Woods, and more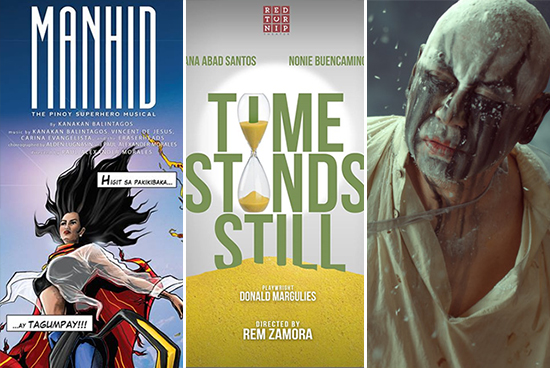 (SPOT.ph) We have a good feeling about the theater scene this 2015. Actually, make that glorious. We have a glorious feeling. The performing arts is more alive than it has ever been in the city and even as our favorite companies are closing their performance season, we're still feeling a rush-a high that we've yet to replicate with celluloid. Pardon the objectification, but ogling hot actors in the flesh is quite an experience. Nothing ever beats the real thing.
Now, excited as we are for what Repertory Philippines, PETA, and everyone in the scene has in store for the next season, we're also thrilled by the lineup for the first quarter of 2015. Check them out.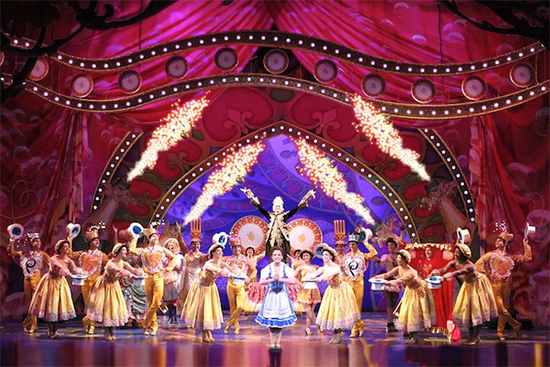 Beauty and the Beast
When: January 11 to 25 | Where: CCP Main Theater
It's supposedly for children, but because you can't just dump children in a theater and leave (you really can't do that), this musical is an entertaining show for the adults as well. Start the year with dancing kitchenware!
Tickets available at Ticketworld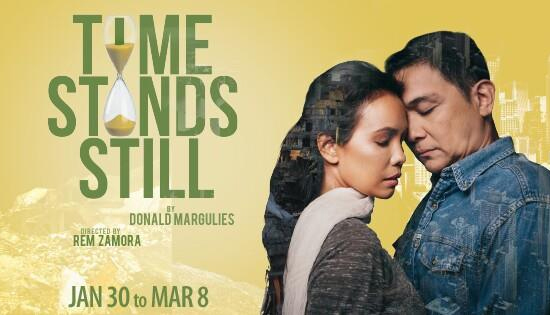 Red Turnip's Time Stands Still
When: January 30 to March 8 | Where: Whitespace (Chino Roces Avenue)
The Turnips are closing their second season with a touching relationship drama penned by Pulitzer Prize-winner Donald Marguiles. Directed by Rem Zamora (of Cock infamy), Time Stands Still tells the story of Sarah, a photo journalist sent home from Iraq after being injured by a roadside explosion. She reunites with James, her boyfriend who is feeling like the wrong end of a horse for leaving her alone in the war zone.
ADVERTISEMENT - CONTINUE READING BELOW
Tickets available at Ticketworld

Ballet Philippines' Manhid: The Pinoy Superhero Musical
When: February 20 to March 8  | Where: CCP Main Theater
This show is the lovechild of Kanakan Balintagos (the artist formerly known as Auraeus Solito), Vincent de Jesus, Carina Evangelista, Paul Alexander Morales, and the Eraserheads. Manhid tells the story of a world without the EDSA People Power Revolution-or as described by the creators, "a world without hope." Sounds a bit grim and we're just hoping the heroes in tights, through song and dance, can save the day and wake people up from the crippling effects of kamanhiran.
Tickets available at Ticketworld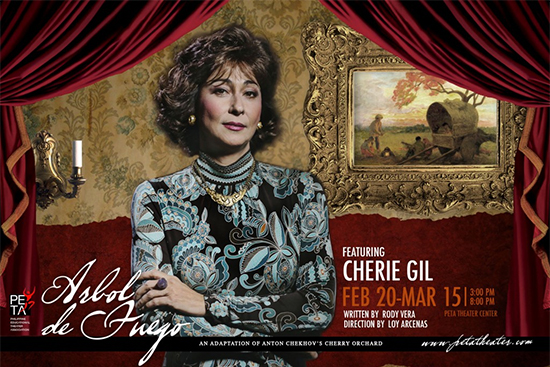 PETA's Arbol de Fuego
When: February 20 to March 15 | Where: PETA Theater Center
Start strong, finish even stronger. The closing show for PETA's 47th season is a doozy: Arbol de Fuego, an adaptation of Anton Chekov's Cherry Orchard. Basic Spanish would help you understand that the title means Fire Tree or more seductively, Tree of Fire. You can bet that the towering trees-and their fate-are very, very important symbols. The kind you were made to write papers about in Literature class back in college. This time, you just get to enjoy the metaphor, without having to think of what it all means. We can all just sit there and appreciate Cherie Gil.
Tickets available at Ticketworld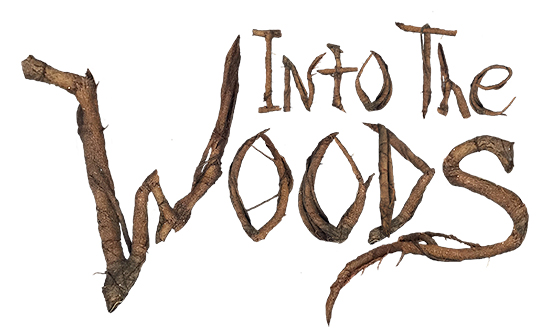 Into the Woods
When: February 21 to March 15 | Where: Kasalikasan Garden (Bonifacio Global City)
Bring your scarves and someone to hold hands with! Into the Woods is a collection of cautionary tales, told with a melody and ready to give you a bit of a fright. You're one google away from finding out what really happened to your favorite characters (and the people who messed with them). Care to lose a toe to marry a prince?
ADVERTISEMENT - CONTINUE READING BELOW
Tickets available at Ticketworld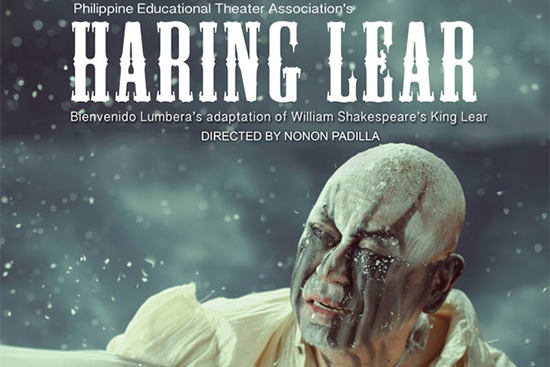 Bienvenido Lumbera's Haring Lear
When: February 27 to March 8 | Where: School of Design and Arts Theater (Dela Salle College of St. Benilde)
The great Bienvenido Lumbera is a certified national treasure and his translation of William Shakespeare's King Lear-recently shown in Taiwan-is nothing short of a cathartic experience. Fall in love with not just the story, but the beauty of the Tagalog language. Feel the way it moves on the tongue, uttered by Bernardo Bernardo as the titular character. Try not to cry too much.
Tickets available at Ticketworld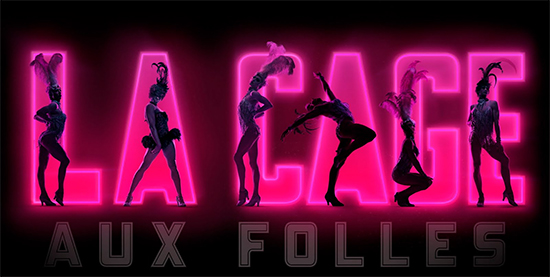 9 Works Theatrical's La Cage aux Folles
When: February | Where: TBA
Here's what we know: Michael De Mesa and Audie Gemora are going to be gorgeous as the fabulous leads of La Cage aux Folles (literally: The Cage of Mad Women), a Tony Award-winning meet-the-parents musical farce. What happens when you expose conservatives to a lifestyle of fun and flamboyance? Entertainment...avec le coeur, bien sûr.
Tickets will be available at TicketWorld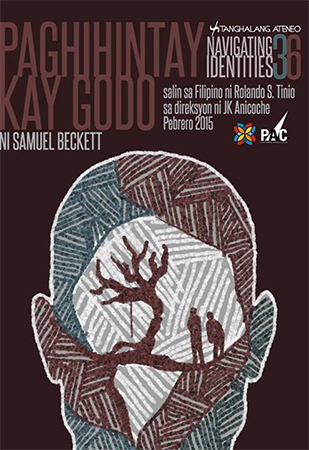 Waiting for Godot/Paghihintay kay Godo
When: February | Where: Rizal Mini-Theater (Ateneo de Manila University)
Guess who the characters, Vladimir and Estragon, are waiting for. Come on. Guess. Samuel Beckett's play is minimal but succinct, and you'll be placed right between tragedy and comedy. Good luck trying to figure out if you want to laugh or cry. (Tip: Do both. Embrace the absurdity.)
Visit Tanghalang Ateneo's official website for ticket information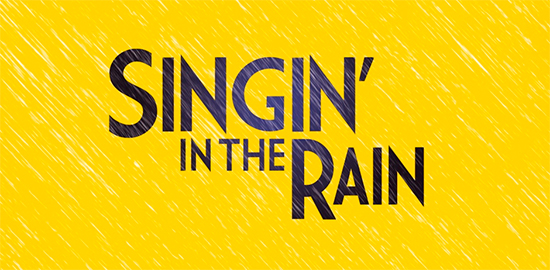 Singin' in the Rain
When: July | Where: The Theatre (Sky Tower, Solaire)
ADVERTISEMENT - CONTINUE READING BELOW
If you're too young to remember the classic, Singin' in the Rain was adapted from a movie of the same name starring Gene Kelly. It's about a silent film star transitioning to the world of talkies. Singing obviously ensues. Also, there's going to be 12,000 liters of water pouring onstage every night.
Tickets will be available at TicketWorld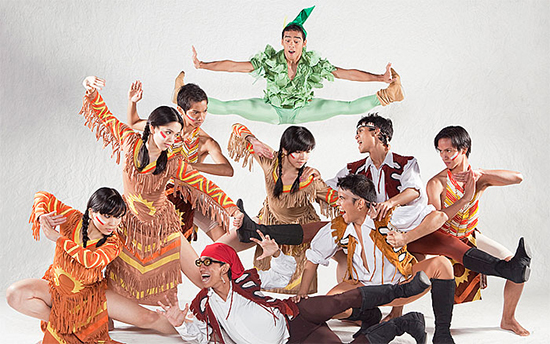 Photo from the 2010 production of Peter Pan
Peter Pan
When: December 4 to December 13 | Where: CCP Main Theater
If we're glittering with fairy dust after watching Pan (with Hugh Jackman as Blackbeard and Garrett Hedlund as Captain Hook!), we'll fly right to Tanghalang Nicanor Abelardo and continue our happy thoughts with Ballet Philippines' restaging of this J.M. Barrie classic. If the movie is bad...well, we already saw BP's production in 2010. We at least have one good adaptation in the bag.
Tickets will be available at TicketWorld
Erratum: A previous version of this article identified Hugh Jackman as Captain Hook.
Load More Stories