Art Adventure: Autonomy Warriors at Pablo Galleries
Scars are sexy and art saves.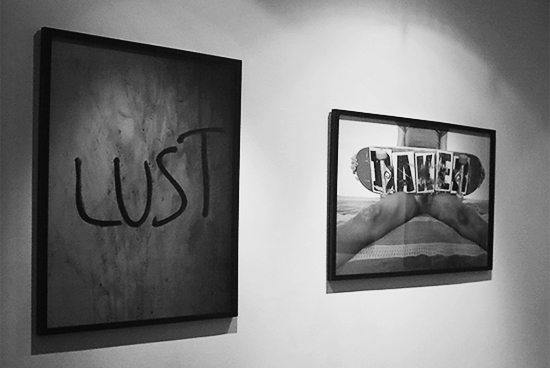 (SPOT.ph) Delicate is the word that comes to mind at first glance, not just of the art, but of the event poster. If the garments used to cover these parts are thrown in the wash under that setting, then it means the bits they hide are even more so. It's the 21st century and we're still trying to (hashtag) free the nipple. The vagina isn't even in the equation yet...unless you're living on the fringe.
David Riggs, quoted from the official statement in print, isn't exactly interested in identity or social injustice (presumably relating to gender politics). The nudity might cause some to blush, but this isn't some attempt to shock or provoke. In a casual conversation about his work, the Australian artist states it plainly: "You have these absolutely beautiful women skating-scraping their knees, getting scarred. They don't care."
It's an observation, not some thesis that needs proof. He's been watching our antics since 2005, still captivated by urban subcultures that are paradoxically both passé and booming. This anomaly is prominent in his exhibit, where what is perceived as delicate is fractured.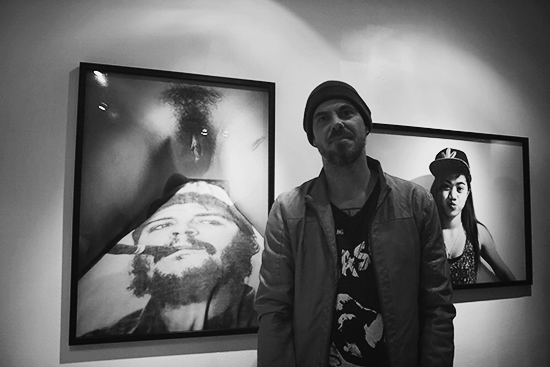 ADVERTISEMENT - CONTINUE READING BELOW
One of the five prints for Autonomy Warriors, aptly titled #4, features a young woman in a shirt, holding a board with the word "Baked" on the underside, sitting with her legs open. She's not wearing any bottoms, so you can see what you would expect to see between her legs. It's not exactly a seductive stance, which leaves your gaze free to wander away towards everything else in the photo. Like the scars on her knees.
Within that frame, Riggs made us ponder on the following: the things we are born with (like our sex), the things we choose (like our hobbies, e.g. skating), and the results of those choices (trite as it is: the scars). That's our interpretation, a privilege we try to enjoy as tourists of other people's daydreams.
CONTINUE READING BELOW
Recommended Videos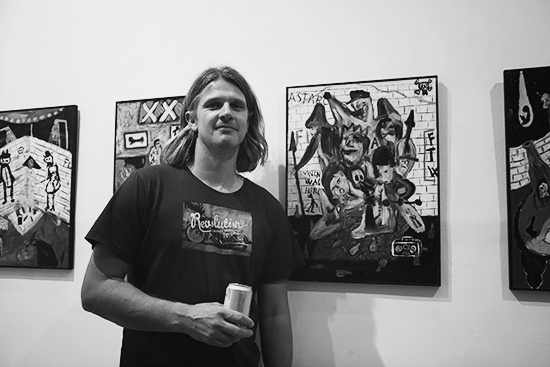 On the other hand, Rene Sinkjaer, whose paintings will greet you at the entrance should you decide to swing by Pablo, serves as a reminder that sometimes one must enjoy things as they are. It's his first time in Manila and this is his first exhibit, prompting us to engage in a corny yet necessary exchange about the "why" of his art.
ADVERTISEMENT - CONTINUE READING BELOW
"I don't think about what I want to paint," Sinkjaer says of his playful and spontaneous process. A roofer by day in Denmark, we made the mistake of asking if he did art as a hobby. He laughed and graciously corrected us, "It's not a hobby. It's a way to make sense of things...and keep me sane."
Of course, if you ask writers Andrew Solomon and Alain de Botton, our hobbies and art do serve that function. It helps us feel in control. Autonomous.
Autonomy Warriors runs until February 21. Pablo is at South of Market Condominium, corner of 11th Avenue and 24th Street, Bonifacio Global City. For more on this story, check Pablo's official blog.
Share this story with your friends!
---
Help us make Spot.ph better!
Take the short survey
Load More Stories