Art Adventure: because we cannot share the same light at Artery Art Space
Leo Abaya's exhibit presents a half-empty or half-full situation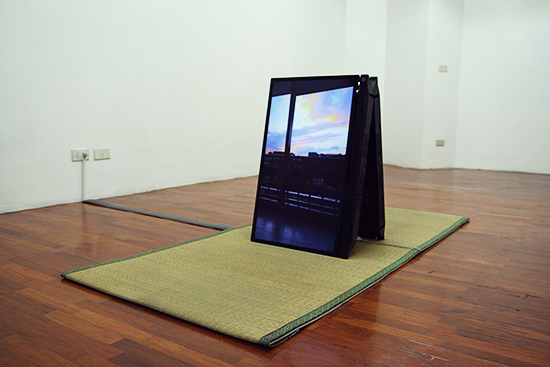 (SPOT.ph) Allow us to share something that Woody Allen said in an interview, relevant to this because it's art (and Mr. Allen enjoys having scenes of pretentious people admiring art in his films) and because he related a mild quandary. When he began his career in film, he was celebrated as a comedian and, despite producing something like Blue Jasmine, he is still a funnyman for most of his fans. Those fans also know that he admires Ingmar Bergman, a filmmaker who is decidedly not known for making his audience go "hahaha."
If we all agree that film is an art, what Allen wondered was this: Does an artist present life as it is (perhaps meaningless and thus a wee bit depressing) or does he use his art to give people some relief from that unfortunate truth?
Of course, it's possible that we're misusing words. Maybe this isn't a dilemma at all. Maybe this is not such an unfortunate truth. There's always some comfort in acceptance and if we are to acknowledge the title of Leo Abaya's minimalist installation in Artery Art Space, we might be inspired to see things differently.
Because we cannot share the same light...we must value the connections we actually make.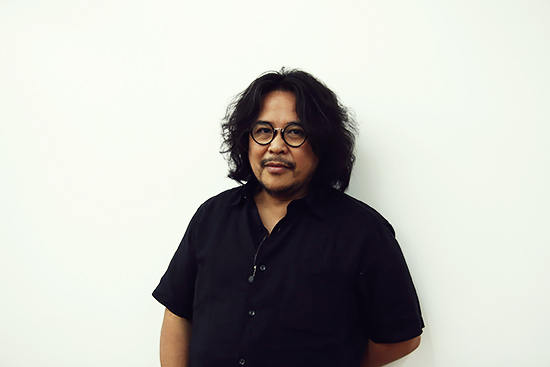 ADVERTISEMENT - CONTINUE READING BELOW
If you step inside the exhibition floor, you might initially feel like we're just trying to do some intellectual calisthenics. There's just two flatscreens on a tatami mat, leaning against each other, playing this looping timelapse of a sunset in Taipei. How is that art?
"I didn't intend for this to be an exhibit," Abaya told us, "I was in Taipei and it was a busy day. I wanted to rest and I saw this sunset. I shot it with my phone."
He recounts the experience casually, even demonstrating exactly how he was holding his phone-capturing the colors, capturing a departing plane, capturing a man who stopped and looked at the same thing. It hit him then. There they both were, looking at the same thing, but thinking different thoughts. Two people in the same exact moment, having individual experiences.
CONTINUE READING BELOW
Recommended Videos
We'd like to dub this a found installation, with Abaya realizing that what he saw offered some insight about our lives. We're a bit alone. Having made peace with the feeling, he decided to do the human thing and share-keeping it simple, so we have room for our own thoughts on the matter.
It was easy for us to agree when he told us that this is his most personal exhibit to date and it takes courage to be this honest. And then it takes talent and creativity to make people admire it.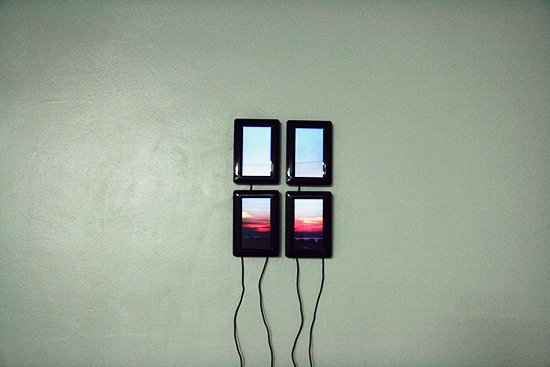 ADVERTISEMENT - CONTINUE READING BELOW
Upon entering the gallery, one will immediately see four tablets mounted on a wall. They play a video of the sunset in Manila Bay, split in four. At first, everything is in sync. Gradually, one panel plays its part of the whole a bit more slowly than the rest...until you get to a point where a bus enters the frame on the left, but doesn't quiet make it to the panel on the right in time. Much like in life, especially in relationships, when paths gradually diverge.
Under this light, with Allen's question in mind, we feel the importance of choice and conviction.
because we cannot share the same light runs until January 31 at Artery Art Space, 102 P. Tuazon Boulevard, Cubao, Quezon City.
Share this story with your friends!
---
Help us make Spot.ph better!
Take the short survey
Load More Stories