PHOTOS: Scenes From Art in the Park 2015
Fingers, mermaids, Pacquiao, and not birds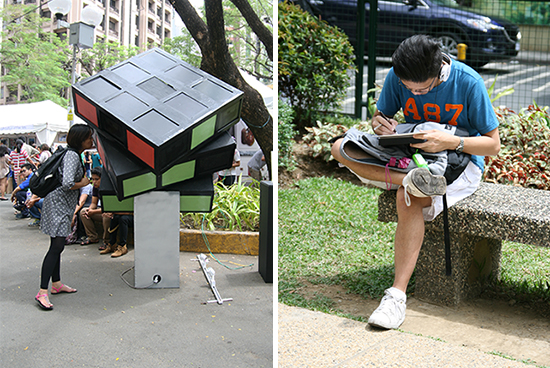 (SPOT.ph) The size of the (casually dressed) crowd that gathered at Jaime Velasquez Park turned a fairly cool day into a warm one. It shouldn't come as a surprise, especially since the attendance last year was 10,000 strong...yet the vibrant sense of community on the ninth year of Art in the Park prompts a response akin to shock.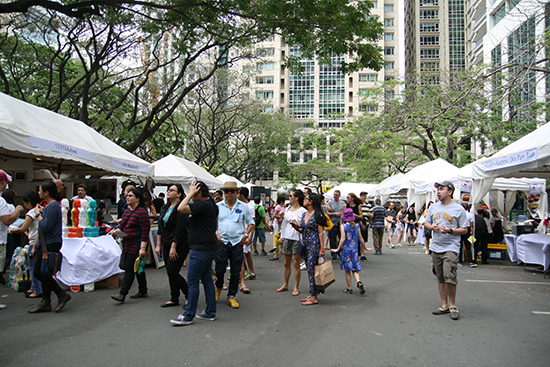 A casual affair at the park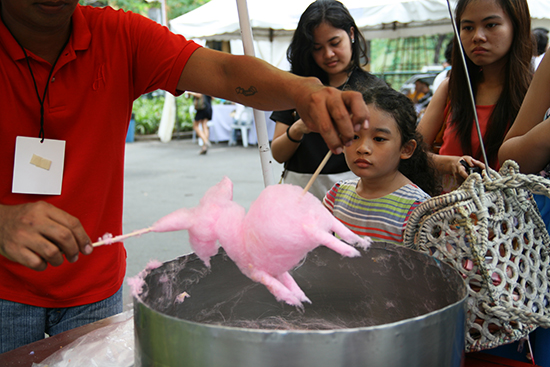 ADVERTISEMENT - CONTINUE READING BELOW
Edible art still a big hit!
Scenes of children gleefuly skipping with cotton candy in hand or laughing while they monkey around the playground while their parents look on from a shawarma stand seems like something that needs to be orchestrated by a cinematographer. Especially if you throw in people in their mid-twenties bumping into each other (cue beso) and realizing that it's been a year since they've seen each other-during the last fair at the park. It's proof that this is now a pilgrimage of sorts for the organizers, for the artists, and for Manileños.
CONTINUE READING BELOW
Recommended Videos
Although conceived as a platform for the arts, it's now moving more confidently with the rhythm of city life. It's still a delectable sampler of what the local art scene has to offer, but more and more, it's becoming a glimpse of the future. Art has always belonged to the community, found in every corner. Parks were always meant to have people on the green, with food in hand and conversation for hours.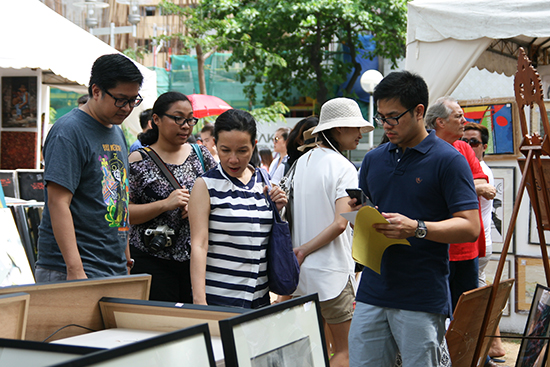 ADVERTISEMENT - CONTINUE READING BELOW
Senator Grace Poe, perusing paintings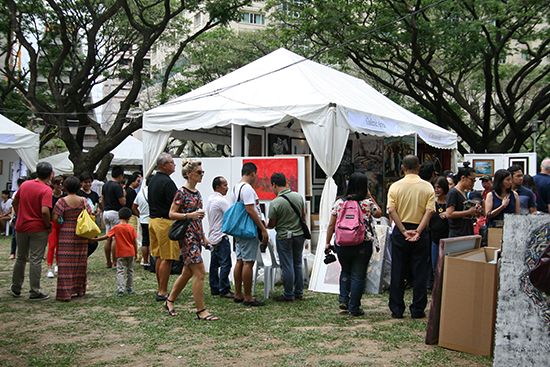 Everyone's welcome!
The cynicims we often encounter everywhere else seemed to be out of place at Art in the Park. Between great food and all sorts of curious creations, there wasn't much room to feel defeated by problems in the city and living in it. Art has a way of making you believe in more and directing your attention to the best of humanity-even if it's by depicting bleakness. Here are the little details that made us smile and kept us pensive at Art in the Park 2015.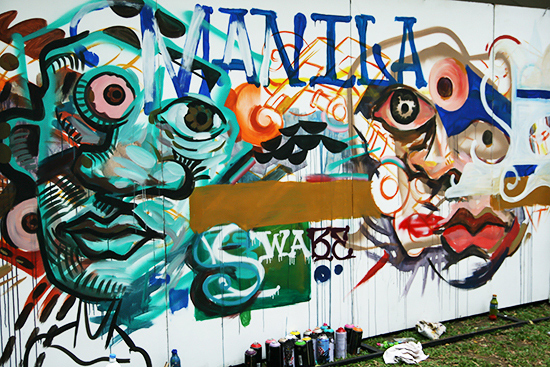 ADVERTISEMENT - CONTINUE READING BELOW
The second best hit of the event after the cotton condy? The live mural by Cavity Collective, which became an unofficial spot for visual proof of attendance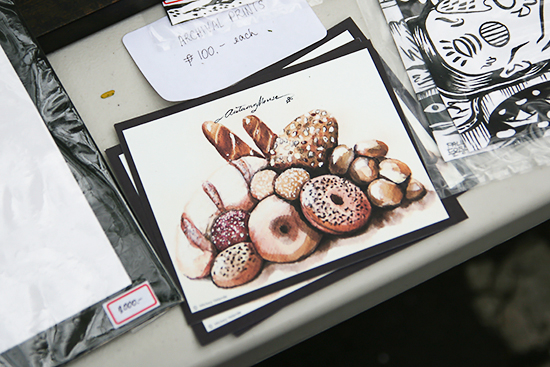 For P100, you could go home with an artsy postcard. Obviously, we were drawn to ones of love. (Food is love.)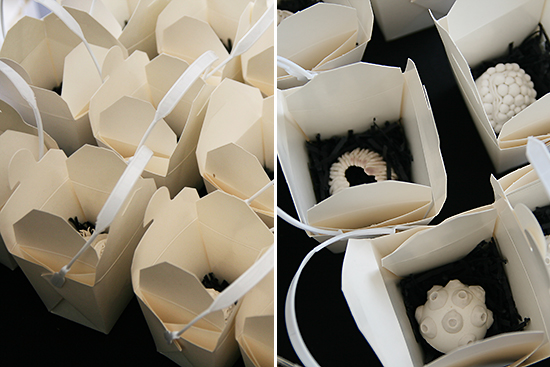 Art Informal believes that not only is food love, it is also art.
ADVERTISEMENT - CONTINUE READING BELOW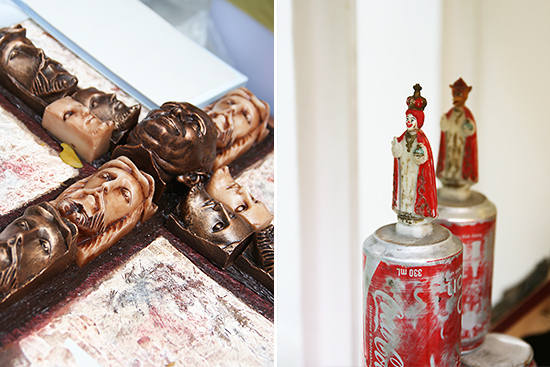 We won't go as far as saying food is a religion (although it could be). Of course, these pieces from Galerie Artes and Tin-Aw might be going for an entirely different commentary of society altogether.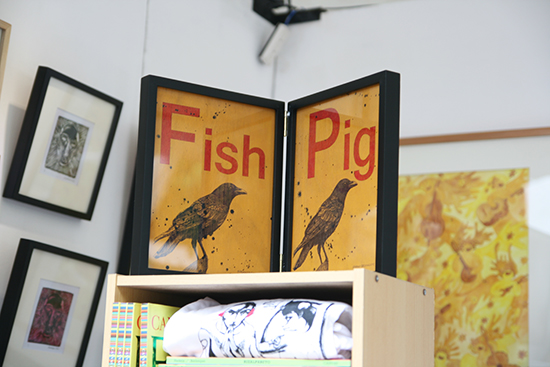 As we all know, art is interpretation and it opens our eyes to different truths. Fish? Pig? It's all labels!
ADVERTISEMENT - CONTINUE READING BELOW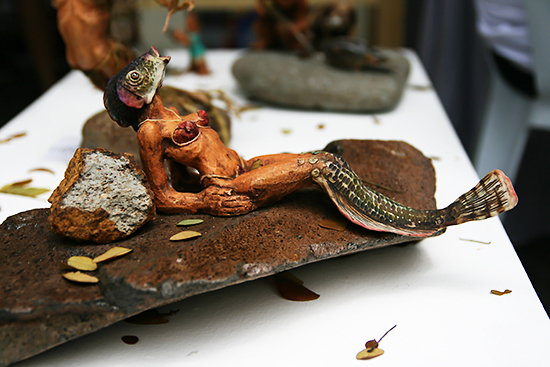 Think like Susanito Sarnate: There's more than one way to be a mermaid.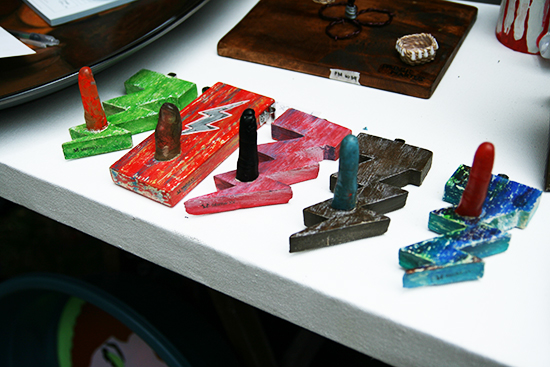 Don't get hung up on meanings though, because a hook shaped like a finger is sometimes just a hook shaped like a finger. No actual finger was harmed in the creation of these Neo-Angono Artists Collective pieces.
ADVERTISEMENT - CONTINUE READING BELOW
Click on the next page for more curious items we found.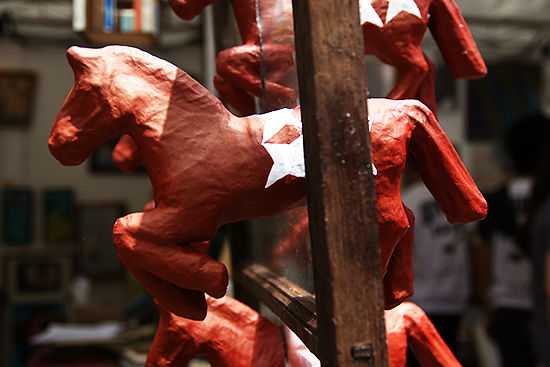 Resurrection Furniture and Found Objects Gallery presents The Horse Who Leapt Through Glass.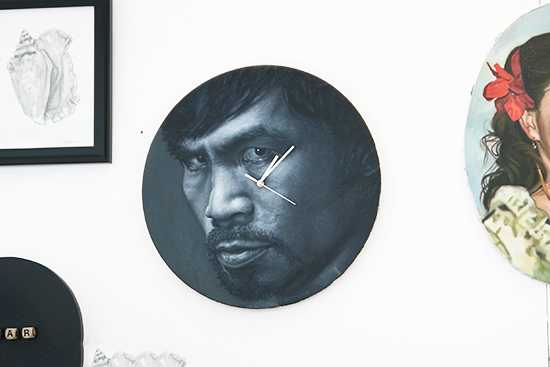 Followed by a screening of A Pacquiao in Time, care of the Neo-Angono Artists Collective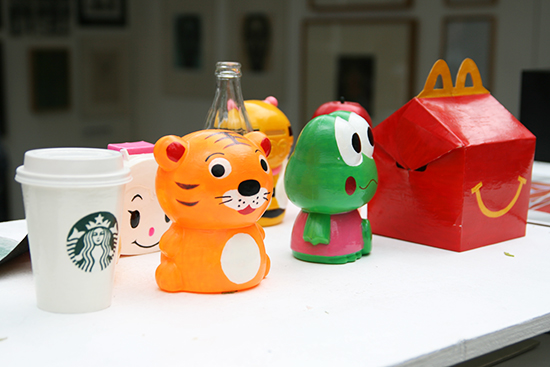 ADVERTISEMENT - CONTINUE READING BELOW
Also found: Our childhood...and Starbucks.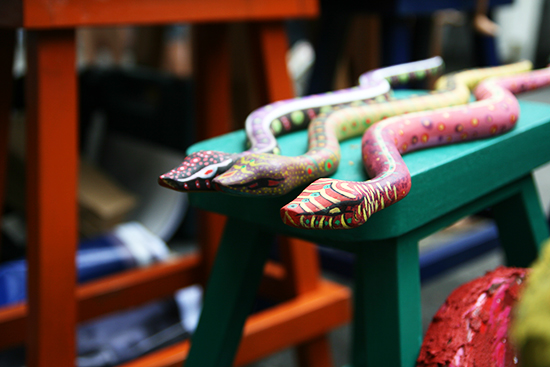 We want to be as sassy as these snakes from Famous Artists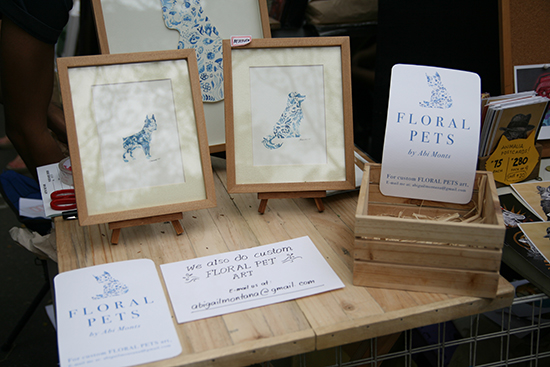 Floral Pets is exactly what it sounds like. Bet you never thought you needed a sketch of your cat as flowers. You do now.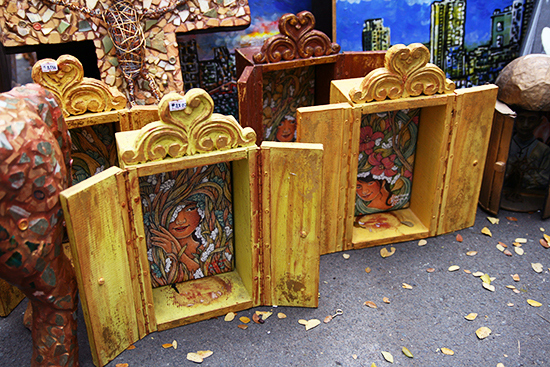 ADVERTISEMENT - CONTINUE READING BELOW
Is this the road to Narnia? Cabinets by FEATI University of Fine Arts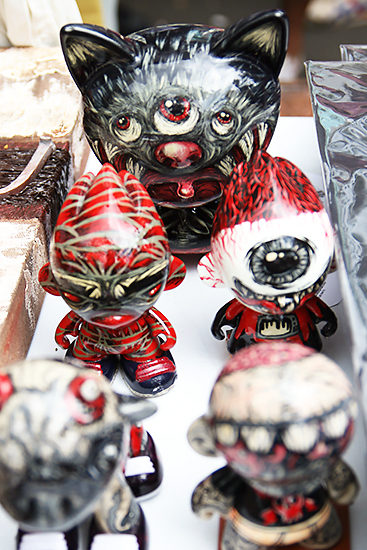 "I don't know you, but I want you all the more for that"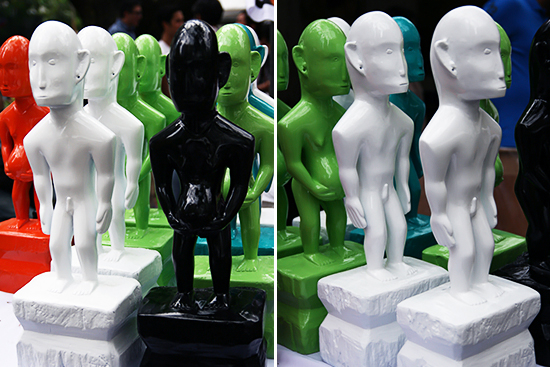 Hello to you, too. These happy men are from 1335 Mabini.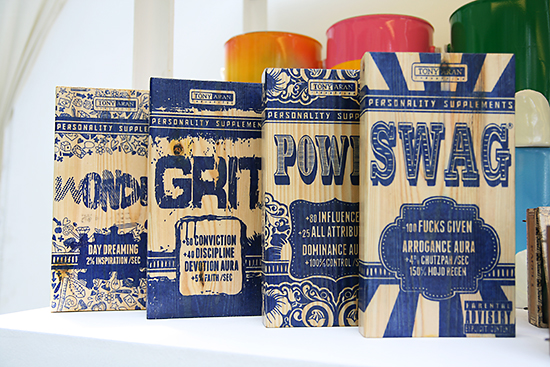 ADVERTISEMENT - CONTINUE READING BELOW
Personality supplements from Tin-Aw. No approved therapeutic claims.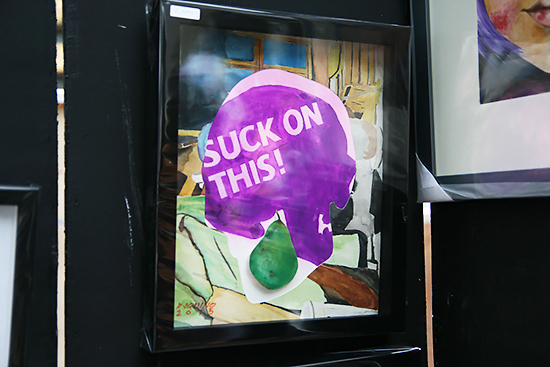 Clearly, someone was taking swag.
Also read: Instagram Roundup: Art in the Park 2015
Share this story with your friends!
---
Help us make Spot.ph better!
Take the short survey
Load More Stories