Maxine Syjuco goes informal at Oarhouse with Noises from a Locked Room
Winged creatures await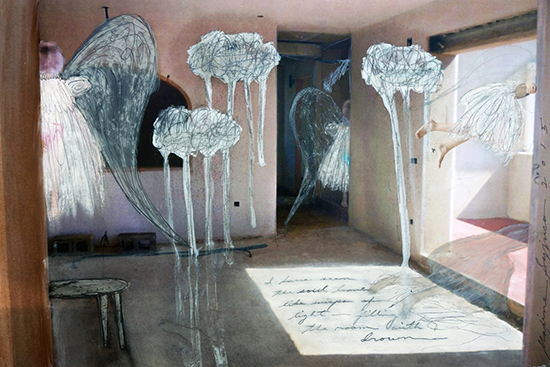 (SPOT.ph) Often people wonder what it's like to have famous, talented parents. In the case of the Syjuco sisters, who happen to be on our list of Prettiest High-Society Girls, it all seems...favorable. All of them have found their paths in art not by their parents' command, but through a curiosity that was nurtured by everything around them. It just happened to involve a lot of art.
ADVERTISEMENT - CONTINUE READING BELOW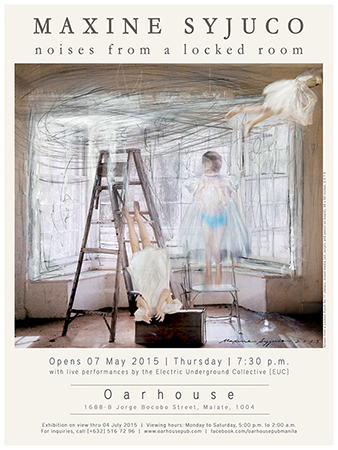 For Maxine Syjuco, it also involves ice cream. We don't mean to understate her achievements, which include several of her poems being translated into Polish and French, plus the countless exhibits she has done (and the fact that she also teaches art to kids). She's just naturally whimsical...in an Alice went to Wonderland kind of way. On May 7, she's returning to a place with fond memories of free ice cream from her aunt, who owns a café. That place just happens to be the old Penguin Café Gallery, now Oarhouse. There, she's going to share the result of her struggle with photographs and paint.
ADVERTISEMENT - CONTINUE READING BELOW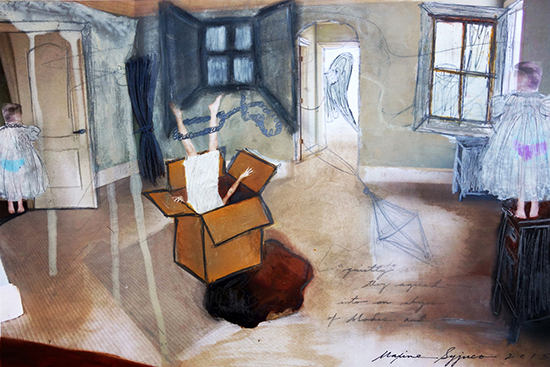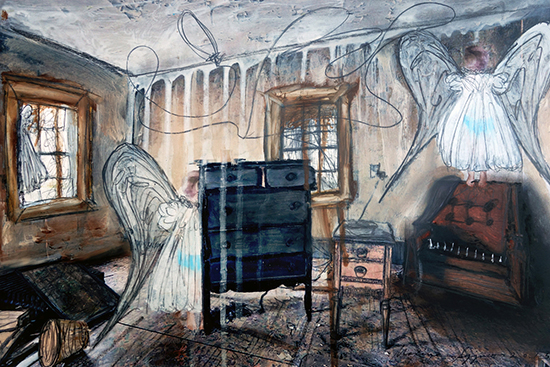 ADVERTISEMENT - CONTINUE READING BELOW
Littered with baby doll dresses, wings, and tension, Noises from a Locked Room continues her thread of experimentation with symbols—be it images or words. On opening night, the symbols will be accompanied by Electric Underground Collective's music, but if you miss it, the exhibit runs until July 4. Plenty of time to figure out what those angels are looking at...or is it looking for?
Oarhouse is at 1688-B Jorge Bocobo Street, Malate, Manila. Viewing hours are from 5 p.m. to 2 a.m., Mondays to Saturdays.
Recommended Videos
Load More Stories