Get Ready for Feels and Catch Authorial Intent by Itamar Moses
The play runs from June 24 to 26 and July 2 to 3.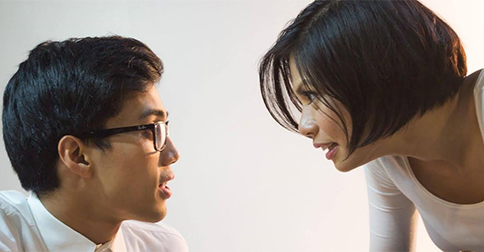 (SPOT.ph) Whether we like it or not, we all have feelings. We can try to run away from them and pretend we're toasters, but facts are facts and all of us are commanded by our biology to be attracted to strangers who become lovers who become exes we stalk when we've had one too many margaritas. Damn those bottomless deals!
ADVERTISEMENT - CONTINUE READING BELOW
Fortunately, there are people who turn the absurdity of love and other life-sucking bugs into art—great, funny art—and we have the opportunity to feel a little better by laughing at familiar scenes. Authorial Intent by Itamar Moses takes that one step further and goes full-on meta. Post-postmodern times knows no boundaries, we suppose.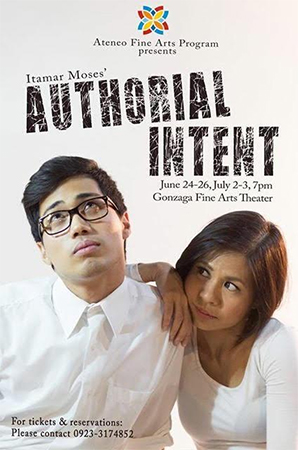 ADVERTISEMENT - CONTINUE READING BELOW
In it, we're introduced to two characaters: A and B. They just moved in together...but one of them suddenly just falls out of love and before we know it, the actors playing them step out of character and start engaging in a deconstruction of...er, life.
The premise is interesting and the execution promises to be even more so. The minimum all of us can get from the play are great laughs from leads Missy Maramara (also the director of this production) and Carlo Rivera.
Authorial Intent runs from June 24 to 26 and July 2 to 3 (7 p.m.) at the Gonzaga Fine Arts Theater, Ateneo de Manila University, Katipunan Avenue, Quezon City. Tickets are priced at P200 and can be reserved through 0923-317-4852.
Load More Stories