Let's talk about HIV/AIDS: 10 Reasons to Be Excited to See The Normal Heart
The show runs from July 3 to 5.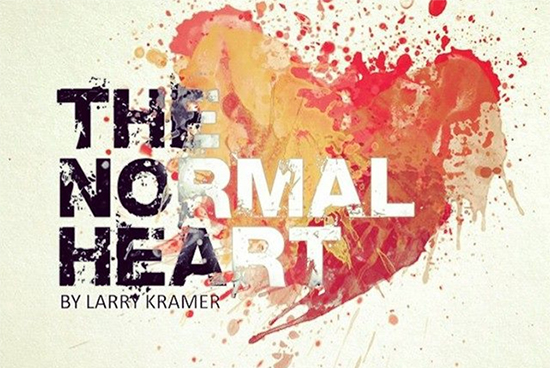 (SPOT.ph) Straightforward and unapologetic, The Normal Heart is a film that's loud, but not shrill. It shouts with confidence, demanding that you listen and finally look at what is right in front of you. HBO produced a touching adaptation of the play by Larry Kramer in 2014, but if the odd blocking during Jim Parsons' speech bothered you—the man was acting, you should've just done a closeup!—then rejoice because Actor's Actor Inc. / The Necessary Theater is staging the Tony Award-winning drama from July 3 to 5 at the Carlos P. Romulo Auditorium (RCBC Plaza).
Bart Guingona will direct as well as play the ball of rage christened Ned Weeks. Weeks is a thinly veiled fictionalized version of Kramer, a writer and HIV/AIDS activist notorious for his lack of subtlety. The story is set between 1981 and 1984, at the onset of an epidemic that could've been mitigated but was, if you ask Weeks/Kramer, deliberately ignored.
It's a powerful story, meant to ignite passion and even absolute rage. Anything to shake people awake from indifference, as most great art desires to achieve. That's just one of the reasons why we love it. There are 10 more reasons to be excited about it and we're gladly sharing them with you.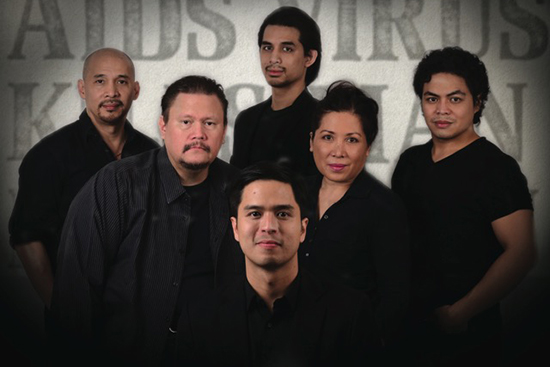 ADVERTISEMENT - CONTINUE READING BELOW
A promising lineup of actors is set to give life to great characters.
Sharing the stage with Guingona are Topper Fabregas (Felix), Red Concepcion (Tommy), Nor Domingo (Mickey), TJ Trinidad (Bruce), Richard Cunanan (Ben), Roselyn Perez (Dr. Emma Brookner), and Jeff Flores (as "The city of New York"). If you're familiar with the play or movie, you'll share our eagerness to see how Nor Domingo will break our hearts as Mickey in a monologue about "how important it is to love openly, without hiding and without guilt." It's almost unimaginable that something as beautiful as love was (and still is) illegal, which brings us to...
CONTINUE READING BELOW
Recommended Videos
The play is a nice reminder that it's foolish to take love for granted.
Whether it's for a person or a cause, the right to express love is something we should all exercise. The main conflict in the film is Kramer's abrasiveness being pitted against his colleagues' more passive approach—but whichever side you're on, you know that either is better than the inaction and indifference of the government and the media at the time. Apathy is lethal.
It's not afraid to be adult and talk about adult themes. Like HIV/AIDS.
For the people who enjoy growing up and broadening their perspective, The Normal Heart delivers. The play was written exactly as the HIV/AIDS epidemic was happening in New York City—the confusion and the frustration are all in there. It doesn't shy away from discussing death, promiscuity, homophobia, and, hell, it even throws in accusations of genocide. Kramer preserves the complications of the disease as a political issue, frankly talking about people's belief that the gay community deserved it and the harsh reality that little was done to help them fight it. There's been a sharp rise in the number of HIV/AIDS cases in the Philippines and, in the words of Ned Weeks, why are we not talking about it?
ADVERTISEMENT - CONTINUE READING BELOW
Trust the critics: This play is better live.
Yes, the HBO adaptation did receive praise from the critics, but they also know that there are strong monologues that gut you in a different way when they're performed by an actor just a few feet (or meters) away. Brian Lowry reviewed the film for Variety and wrote, "The translation from stage to screen also yields speeches that probably played better live, although the director has for the most part opened up the Tony-winning material into movie form."
We're dying to see a more incendiary Ned Weeks.
Mark Ruffalo did a decent job, but Weeks was supposed to be more vicious and downright offensive...right? Ruffalo was a little too likeable, so we're interested in seeing how Guingona wears Weeks' big mouth. During the press launch, Guingona was already begging his co-stars to take the mic away from him—so we have high hopes!
Perspective is good and The Normal Heart offers plenty.
Guingona describes it, with fondness, as "unabashedly agitative." It dares you to think about a lot of things, including the way you define yourself. As previously mentioned, we're ready to weep when Nor Domingo delivers Mickey's speech on why the gay community and promiscuity were once inseparable in New York City...but we're also ready to fistbump Guingona when he delivers Ned Weeks' defense. There's a shoutout to Alan Turing, and that man deserves all the love in the world.
It discusses this: "Love is resilient, even in the face of something as permanent as death."
ADVERTISEMENT - CONTINUE READING BELOW
Hook. Line. Sinker.
It's being produced with a lot of love and care.
The team behind it is staging the show because they recognize the importance of the piece. It's a landmark play, one that set the tone for other brilliant dramas like Angels in America, and Guingona as a director knows it and his cast respects it, too. The show is about passion, not profit, and that's always a promising sign.
It sounds depressing, but it's actually motivating.
There are so many little moments in the script that remind you that there are fights that you should never surrender. The Normal Heart will make you want to be a much better person, in a way that good art and true love inspire many to improve themselves.
It's onstage for just a weekend: July 3 to 5!
It has an extremely short run (a bittersweet sentiment explored in the play), so let's enjoy it while we can.
The Normal Heart runs from July 3 to 5 at the Carlos P. Romulo Auditorium, RCBC Plaza, Ayala Avenue, Makati City. Tickets are priced at P1,500 (orchestra center), P1,000 (orchestra side and loge), and P500 (balcony). For inquiries, contact 215-0788 or 0917-537-8313. Tickets are also available at TicketWorld.
---
Help us make Spot.ph better!
Take the short survey
Load More Stories