The Slick Kind of Sick: Saturday Night Fever Infects the Manila Stage
You should be dancing, yeah!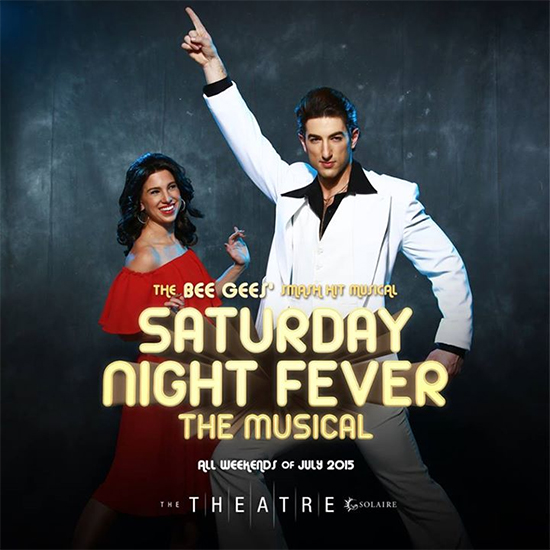 (SPOT.ph) The white suit John Travolta donned as Tony Manero is without a doubt one of the most recognizable wardrobe pieces in cinema history and the songs from Saturday Night Fever are disco hits that will never die. Ah, disco. Whatever happened to that?
Those hips!
In the Cinemalaya entry #Y, a similar scene is depicted in parties at Black Market where, in photos, pretty young things are captured with drink in hand and a look of abandon. Intercut with these are their lives outside the bar and suddenly, the image loses its wild vibe. A sadder filter glosses over the photo and Tony Manero becomes relevant again.
ADVERTISEMENT - CONTINUE READING BELOW
CONTINUE READING BELOW
Recommended Videos
The happy beats and flashing lights make it difficult to remember that Saturday Night Fever has a pretty hardcore story about some pretty mature issues (ranging from disillusionment to unsavory details of gender politics), and the producers of the Manila run promise that we're going to see that darkness onstage—because they need it to show the power of music and dance. In the end, these two things save Manero and at The Theatre in Solaire, a similar spell will be cast upon the audience.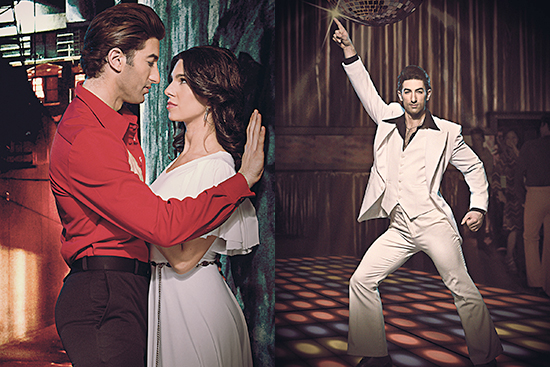 ADVERTISEMENT - CONTINUE READING BELOW
Stepping into Manero's dancing shoes is Brandon Rubendall and matching his moves is Jenna Rubaii as Stephanie Mangano. The pair will be supported by a mix of local and international cast members, swinging to the choreography of Vince Pesce with direction from Bobby Garcia.
Catch the fever all weekends of July and brace yourself for restless hip syndrome—you're going to want to shake, shake, shake!
Saturday Night Fever opens on July 3 and runs until July 26 at The Theatre in Solaire. Tickets available at TicketWorld.
Load More Stories